Hugh Michael Horace Dancy, better known as Hugh Dancy, is an English actor. He made his debut as an actor and model in 1998 and is still active today. Hugh is married to actress Claire Danes (Romeo + Juliet) and has 2 children.
Men who studied at the University of Winchester and the University of St. Peter has become more and more known since starring in the TV series "David Copperfield" (2000). Hugh received many roles for plays, movies, even stage plays.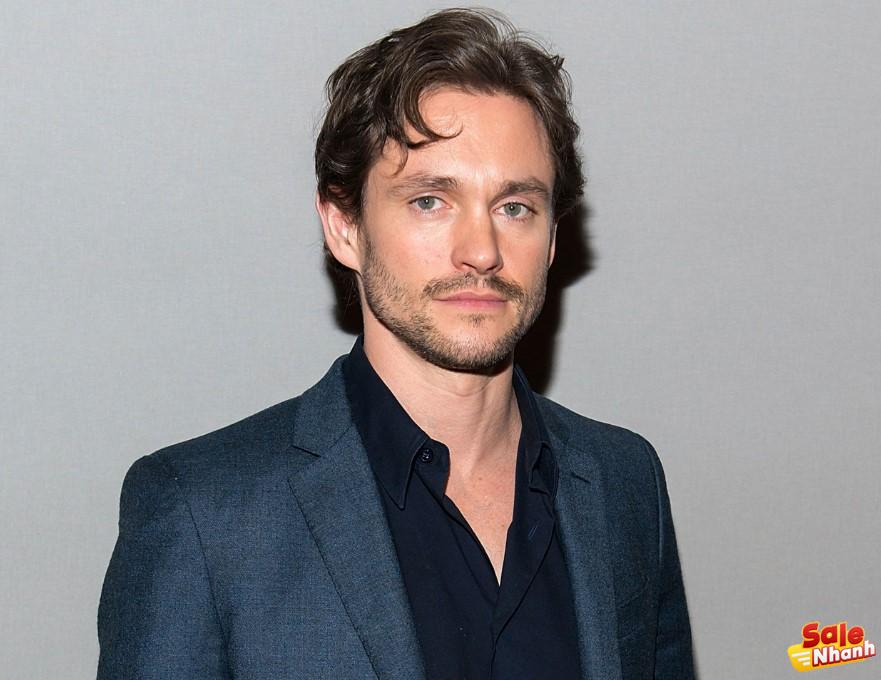 Hugh was also nominated for a Primetime Emmy Award in 2006 for his role as Earl Of Essex in the TV series "Elizabeth I". Want to know which films have brought Hugh Dancy's name to the world stage? Come on, see here the list of movies!
Hysteria
Mortimer (Hugh Dancy) is working on a project with Dr. Robert (Jonathan Pryce). They designed the first vibrator in the name of medical science. The film reveals that the vibrator was a 'gift' for women in the Victorian era.
Design discovered a problem when an injury occurred while the product was being tested. However, Mortimer continued to work on creating safer vibrators. During this time, he also falls in love with Charlotte (Maggie Gyllenhaal), Dr. Robert. Can Mortimer and Charlotte be together? Then is his vibrator successful in the market?
For those who don't know, at that time there was a hysteria. The case of women experiencing various symptoms such as shortness of breath, anxiety, nervousness, insomnia, fainting, irritability, loss of appetite, lack of sex drive and 'tendency to cause trouble for others' .
In some severe cases, women with hysteria can be forced into a mental hospital or have a hysterectomy, you know.
Rachel Maines (American historian of technology) theorizes that doctors from classical times to the early 20th century treated hysteria by 'stimulating the genitals by hand' until the man women orgasm. However, since it was of course uncomfortable for many people, the idea came up to make a vibrator. Well, this movie was inspired by a true incident.
Confessions of A Shopaholic
Rebecca (Isla Fisher) is a journalist addicted to shopping for clothes and designer brands. Until he had an outstanding debt on his credit card. Unfortunately, he is also a compulsive liar.
Rebecca is hired by Luke (Hugh Dancy) to write the column "The Girl in the Blue Riding Hood", and the article is a success. In the process, Rebecca continues to be chased by a hired debt collector, Derek (Robert Stanton).
Rebecca and Luke grow closer and gradually fall in love. Then what happened to the debt collector? Will Rebecca be honest about Derek and what he owes Luke? And, how is her love story with Luke going?
Ella Enchanted
Prince Char (Hugh Dancy) falls in love with Ella (Anne Hathaway), a commoner who is blessed with an obedience charm by an evil fairy, Lucinda (Vicica A. Fox). Nor does Char know that his uncle, Sir Edgar (Cary Elwes) killed his father because he wanted to be king.
The film follows Ella's struggle to escape her spell and Char, who must claim her throne so that the kingdom does not fall into the hands of her cunning uncle.
The Sleeping Dictionary
John (Hugh Dancy) builds a school and provides education for the community of Iban, Borneo. John meets Selima (Jessica Alba) who becomes his 'Sleeping Dictionary'. It was Selima who taught John the local language and customs, and slept with him. This relationship was forbidden and opposed by the people there.
John also knows the actions of the miners who poisoned the rice of the Yakata tribe. This became a complicated matter, and became one of the reasons why John returned to his country. After that, how was the love story of John and Selima? Will the Ibans abandon Selima to be with John?
The Jane Austen Book Club
Jocelyn (Maria Bello) invites Sylvia (Amy Brenneman), Bernadette (Kathy Baker), Allegra (Maggie Grace), Prudie (Emily Blunt) and Grigg (Hugh Dancy) to her book club to discuss the work. by Jane Austen. Grigg fell in love with Jocelyn, Allegra fell in love with a woman he met while skydiving.
While Prudie has a forbidden love for her student, Sylvia's ex returns to his life, and it is Jocelyn who tries to trap Grigg with Sylvia. Filled with love, what about the survival of this book club? At that time, will Grigg's feelings be accepted by Jocelyn?
Adam
Adam (Hugh Dancy) suffers from Asperger Syndrome. Throughout his life, Adam was cared for by his father, who later passed away. Adam is cared for by his father's friend, Harlan (Frankie Faison). Adam also lost the job his father gave him at a toy company, and was in danger of being evicted from his father's apartment.
Adam meets Beth (Rose Byrne), who has just moved into Adam's apartment upstairs. Beth is an elementary school teacher and aspiring children's book author.
The two grow closer, but is it really a romance or is it just that Adam needs someone after he loses his father? Can the two of them have a future together?
Blood & Chocolate
Vivian (Agnes Bruckner) is a 19-year-old girl who lost her parents and sister at the age of 9. He now lives with his aunt, Astrid (Katja Riemann), who owns a chocolate shop.
Apparently, Astrid is a former teammate of the werewolf leader, Gabriel (Olivier Martinez). Gabriel wants Vivian to be his teammate. However, Vivian begins a relationship with Aiden (Hugh Dancy), a graphic novelist who studies werewolves.
Vivian keeps her identity a secret from Aiden, but a conflict arises forcing Vivian to reveal it. Then, what is Aiden's attitude towards Vivian's identity? Will they continue their love story? What about Astrid, who finds out Gabriel wants Vivian to be his teammate?
Evening
Ann Lord (Vanessa Redgrave) is dying. He tells his past to his two daughters, Constance (Natasha Richardson) and Nina (Toni Collette). Flashback time goes back to when Ann was 20 years old (Claire Danes) and was the bridesmaid of her best friend, Lila (Mamie Gummer).
Lila's brother, Buddy (Hugh Dancy), introduces Ann to Harris (Patrick Wilson), the son of their family's former servant. Buddy reveals Lila's secret feelings to Harris, but instead marries Karl (Timothy Kiefer).
Ann begins to get close to Harris, but the drunk Buddy suddenly kisses Harris, and also admits that he's been in love with Ann for a long time. Buddy pretends to drown, Ann gets angry and leaves him.
Buddy searches for Ann, but is accidentally hit by a car and cannot be saved. What did Ann mean by telling all this to her two children, huh?
Martha Marcy May Marlene
Martha (Elizabeth Olsen), becomes a member of a cult in the Catskill Mountains. After being initiated by the cult leader, Patrick (John Hawkes), Martha is given a new name: Marcy May. But, after being raped and refusing to carry out the crimes Patrick ordered, Marcy May runs away and lives with her older sister, Lucy (Sarah Paulson) in Connecticut.
Lucy, who is married, lives with her husband, Ted (Hugh Dancy). Marcy May experiences delusions and paranoia, as well as behavior that makes anyone around her uncomfortable. This prompts Ted to ask Lucy to take her sister to a mental hospital instead.
Shooting Dogs
Catholic pastor Christopher (Sir John Hurt) and English teacher Joe (Hugh Dancy), are stranded at a school in Kigali during the 1994 Rwandan genocide. They apply for protection for Rwandan refugees. to the United Nations. Will the two of them succeed in saving Tutsis? Or did he run away for the safety of both of them?
That is a list of movies that have the participation of Hugh Dance. His role as a prince in "Ella Enchanted", as well as other films of different genres, can present a memorable character to the audience. What is your favorite Hugh Dance movie?