Henry William Dalgliesh Cavill is an English actor born in Jersey, Channel Islands. He appeared in a film called The Count of Monte Cristo and starred in a number of TV series that aired on the BBC. His success in acting in television has led him to become an actor in Hollywood films.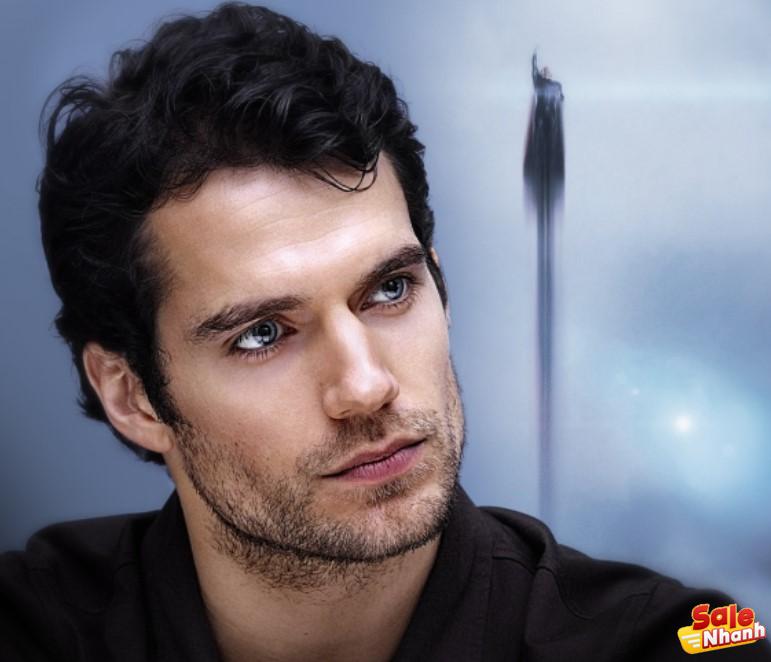 Born on May 5, 1983, which means he is no longer young. You may know him through the movies Superman. The film has indeed raised his name in the world of film connoisseurs. In addition, there are many movies starring Henry Cavill. That's what we're going to discuss now, 10 movies by Henry Cavill, superhero actors are superheroes.
Man of Steel [2013]
Release year : 2013

Genre: Action, Adventure, Science Fiction

Directed by: Zack Snyder

Actors: Henry Cavill, Amy Adams, Michael Shannon

Production company: Warner Bros., Legendary Entertainment, Syncopy
Kal-El is the son of Jor-El and Lara who lives on the planet Krypton. Due to the critical state of the planet, Kal-El was sent to Earth and cared for by his adoptive father and mother, who gave Kal-El a new name, Clark Kent.
Clark's powers were used to help others until they were discovered by a journalist named Lois Lane. Trouble comes because General Zod has sent a message to Earth to immediately surrender Kal-El.
In the film Man of Steel, Henry Cavill plays Kal-El and Clark Kent. Being a Superman character on the big screen is not an easy job. Henry looks stunning as Clark, a shy but very charismatic being as Superman.
Batman v Superman: Dawn of Justice [2016]
Release year : 2016

Genre: Action, Adventure, Science Fiction

Directed by: Zack Snyder

Actors: Ben Affleck, Henry Cavill, Amy Adams

Production company: Warner Bros., Atlas Entertainment, Cruel & Unusual Films
The citizens of Gotham are under threat because of Superman's fight with General Zod. Bruce Wayne was furious with the hero's actions. Superman's role as a government aid has been called into question. It turns out that behind the events there is Lex Luthor, who is trying to take out Batman against Superman.
Henry Cavill returns as Superman in Batman v Superman: Dawn of Justice. This time, Henry has to play Superman, who has been a victim of many people. That doesn't necessarily take away the greatness of the character, though. As a movie that will open the DC Universe, Batman v Superman: Dawn of Justice is the right opening.
Immortals [2011]
Release year : 2011

Genre: Action, Drama, Fantasy

Directed by: Tarsem Singh

Actors: Henry Cavill, Mickey Rourke, John Hurt

Production company: Relativity Media, Virgin Produced, Mark Canton Productions
King Hyperion did not hesitate to commit atrocities to obtain the magic bow made by the God of War Ares. The one who knew the bow was Phaedra, a fortune teller. Theseus was a child from a poor family whose mother died at the hands of Hyperion. Armed with the power of several gods, he fights for justice.
Henry Cavill as Theseus. In the film depicting gods and humans, Henry looks like a well-meaning person despite many obstacles. Besides Henry's performance, the interesting thing about this movie is the depiction of a god who not only has superhuman strength but can also feel what humans feel.
The Cold Light of Day [2012]
Release year : 2012

Genre: Action, Adventure, Horror

Directed by: Mabrouk El Mechri

Actors: Henry Cavill, Bruce Willis, Sigourney Weaver

Production company: Summit Entertainment, Intrepid Pictures, Galavis Film
Will, a businessman, returns to his hometown to attend a family reunion at the request of his mother. Then he and his family boarded the ship to set sail. Because of profit, Will lowers the price. As he neared the ship's location, his family's ship had disappeared. He was confused and immediately figured out what really happened.
In The Cold Light of Day, Henry Cavill plays Will Shaw, who has lost his family. He can take on the character of a man who is a bit arrogant but loves his mother very much. The most important part of this movie is the action scenes where Henry has to act in a way that is engaging and tense.
Whatever Works [2009]
Release year : 2009

Genre: Comedy, Romance

Directed by: Woody Allen

Actors: Evan Rachel Wood, Larry David, Henry Cavill

Production company : Sony Pictures Classics, Wild Bunch, Gravier Productions
Boris Yelnikoff, a professor and chess teacher, is married to Melody, who is much younger than him. Melody's parents believe that their child has been kidnapped, so they do not communicate often. After meeting Boris, his parents did not feel comfortable and did many ways to end Boris and Melody's marriage.
Henry Cavill plays Randy Lee James. He met Melody's mother in the bathroom of a restaurant, who then asked her to end her son's marriage. In this film, Henry appears as a charismatic character who can follow the humorous storyline of Larry David, who plays the character Boris.
Sand Castle [2017]
Release year : 2017

Genre: Drama, War

Directed by: Fernando Coimbra

Actors: Nicholas Hoult, Logan Marshall-Green, Henry Cavill

Production company: Mark Gordon Company, Treehouse Pictures, International Traders
Set in Iraq in 2003, a young soldier named Matt Orce is transported to Baqubah with his group. Here, they are tasked with repairing a water pump damaged by the war. With such a precarious situation, a seemingly simple task can turn into a stressful one.
In the film Sand Castle, Henry Cavill plays Captain Syverson. He was a member of the secret team serving in Baqubah. Henry did a great job as a character who was very disciplined. In addition, this film presents a different point of view from war movies as it depicts a soldier's point of view.
Night Hunter [2018]
Release year : 2018

Genre: Action, Crime, Drama, Horror

Directed by: David Raymond

Actors: Henry Cavill, Ben Kingsley, Alexandra Daddario

Production company: Arcola Entertainment, Arise Pictures, Buffalo Gal Pictures
Walter Marshall, a detective, investigates a murder case. The case leads to the kidnapping of young women from the home of Simon Stulls, a mentally disturbed man. After Simon was captured, attacks continued to occur, even killing Walter's friend. It turns out that Simon has an identical evil twin.
Henry Cavill plays the character of Walter Marshall. He can enter a detective character who is asked to participate in a confusing game. In addition to the chase scenes and solving the mystery, this movie also makes the audience tense with the story.
Mission: Impossible – Fallout [2018]
Release year : 2018

Genre: Action, Adventure, Horror

Directed by: Christopher McQuarrie

Actors: Tom Cruise, Henry Cavill, Ving Rhames

Production company: Paramount Pictures, Skydance Media, TC Productions
Ethan Hunt can only breathe a sigh of relief when he thwarts the plutonium trade. But the plutonium was lost. It turned out that the terrorist group Apostles had obtained it and was going to use it to commit acts of terror. Hunt returns to rally his teammates to take on a mission that is once again untenable.
In the movie Mission: Impossible – Fallout, Henry Cavill played the character of August Walker. Unlike most of his movies where he plays the main character, this time he turns out to be the villain. August is a corrupt former CIA agent and one of the top henchmen in the terrorist group the Apostles.
Blood Creek [2009]
Release year : 2009

Genre: Horror

Directed by: Joel Schumacher

Actors: Henry Cavill, Dominic Purcell, Emma Booth

Production company : Gold Circle Films
In 1986, a paramedic named Evan Marshall was looking for traces of his brother, Victor Marshall. Victor who works as a soldier suddenly appears and asks Evan to pack all the weapons.
Victor then takes Evan to a house owned by the Wollners. There is a stone used for black magic purposes. Henry Cavill played the character Evan Marshall in the movie Blood Creek.
In this movie of the mystery and murder genre, Henry looks stunning amidst the gruesome scenes. Despite the theme of black magic, this film introduces a dish that was popular in the early 60s, which was about the relationship between the Nazis and the occult.
The Man from The UNCLE [2015]
Release year : 2015

Genre: Action, Adventure, Comedy

Directed by: Guy Ritchie

Actors: Henry Cavill, Armie Hammer, Alicia Vikander

Production company: Warner Bros., RatPac-Dune Entertainment, Wigram Productions
Napoleon Solo, a former thief of expensive paintings and a CIA agent must work with Illya Kuryakin, a KGB agent. Although their countries of origin are at war with each other, they still work together to prevent criminal organizations from planning to increase nuclear use. They are helped by Gaby because her father works in the criminal organization they are after.
In the film The Man From UNCLE., Henry Cavill played the character of Napoleon Solo. He manages to fit the character of a charismatic and slightly arrogant agent. Although it has a heavy story, really this movie has the spice of humor that can bring laughter between the action and adventure scenes.
Through the movie Henry Cavill reviewed above, you can witness the professionalism of the character Henry Cavill in the acting world. The man who plays Superman is truly amazing, he can play all kinds of roles well. Either the protagonist or the villain. What is your favorite movie? Please indicate in the comments column, so other readers have more information.