Among the many veteran Hollywood actors who have remained at the top for four decades, there is one named Harrison Ford. At least, Ford has played three characters that are very well known to the audience, that is Han Solo, Indiana Jones and Jack Ryan.
The character Han Solo in the Star Wars franchise was actually the first to put his name on the Hollywood movie map, but the Indiana Jones character has become so attached to him that no one deserves to play him but him. older brother.
The genres he has participated in are diverse. From action, drama, horror, to comedy. But mostly action-adventure. His popularity declined as he entered the 1990s, but he still stuck with movies that weren't bad with decent box office hits. However, his name is still in the top of the most expensive actors in Hollywood.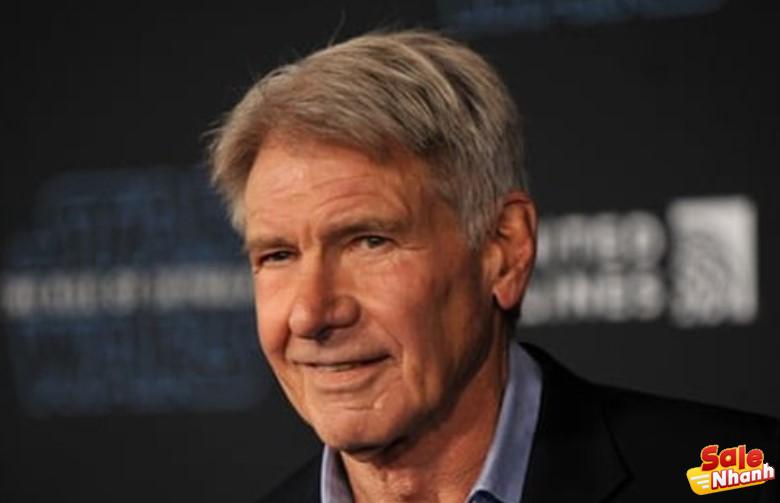 In his old age, Ford can still act in action movies that bring him back to the characters that were once popular with him, namely Indiana Jones in Indiana Jones and the Crystal Skull Kingdom and Han Solo in Star. Wars: The Force Awakens.
To see which movies show off his good acting skills and get loved, we've picked out 10 movies that might remind him of his prowess as a top actor in Hollywood.
Star Wars [1977, 1980, 1983, 2015]
Release year : 1977
Genre: Action, Adventure, Fantasy
Directed by: George Lucas
Actors: Mark Hamill, Harrison Ford, Carrie Fisher
Production company: Lucasfilm, Twentieth Century Fox
It was in this colossal cosmic drama by George Lucas that Harrison Ford's career began to come under control until he became known to the general public and was trusted with a role in major films. His role as Han Solo seems to be the only one he deserves to be made. Silly, quiet, mysterious but romantic, only Harrison Ford can express.
During the screening of the first three Star Wars films from 1977 to 1983, his career was at its peak, and the character was brought back in The Force Awakens (2015), where Han Solo eventually died at the hands of Mr. his own son.
Raiders of the Lost Ark [1981, 1984, 1989, 2008]
Release year : 1981
Genre: Action, Adventure
Directed by: Steven Spielberg
Actors: Harrison Ford, Karen Allen, Paul Freeman
Production company : Paramount Pictures, Lucasfilm
Another character who stuck with Harrison Ford and became iconic is Indiana Jones. The history professor who is always looking for ways to hunt for artifacts to protect himself from evil hands with bad intentions has appeared in 4 movies.
In the fourth film, set not too far from the first three films but nearly 20 years into the production of the third, aging Harrison Ford tries to appear more youthful with the help of makeup.
But age cannot be deceived. This is the minus point of Indiana Jones and the Kingdom of the Crystal Skull. But after all, this Indiana Jones series is the best action-adventure series ever with its complete and supportive elements that make it fun to watch over and over again.
Blade Runners [1982]
Release year : 1982
Genre: Action, Science Fiction, Horror
Directed by: Ridley Scott
Actors: Harrison Ford, Rutger Hauer, Sean Young
Production companies: The Ladd Company, Shaw Brothers, Warner Bros.
At the height of his career, Harrison Ford was attracted by many great directors to play in his films. One of them is Ridley Scott. In Blade Runner, based on a short story by Philip K. Dick, Ford was able to deliver a stellar performance true to Hollywood's leading actor at the time.
The film itself has been praised by critics and won numerous awards at several film festivals, and is now a classic and registered with the National Film Registry.
Witness [1985]
Release year : 1985
Genre: Crime, Drama, Romance
Directed by: Peter Weir
Actors: Harrison Ford, Kelly McGillis, Luke Haas
Production company : Paramount Pictures, Edward S. Feldman Production
In this Peter Weir crime thriller, Harrison Ford plays a detective tasked with protecting an Amish boy who witnesses a murder.
This film was nominated in 8 Oscar categories and won in the categories of Best Original Screenplay and Best Film Editing. Although not very famous, but in this film, Harrison Ford appeared attractively as the detective, which earned him a nomination for Best Actor at the Academy Awards.
Frantic [1988]
Release year: 1988
Genre: Crime, Drama, Mystery
Directed by: Roman Polanski
Actors: Harrison Ford, Betty Buckley, Emmanuelle Seigner
Production company : Warner Bros., The Mount Company (II)
This mystery film by Roman Polanski tells the story of a doctor who tries to find his wife who disappeared while staying in a hotel. His quest brings him into a world full of conspiracies, espionage, gangsters, drugs, and murder.
Although it did not achieve the expected box office, the film with the Simply Red soundtrack features Ford's performance along with his charisma and trademark confusion.
Presumed Innocent [1990]
Release year: 1990
Genre: Mystery, Horror
Directed by: Alan J. Pakula
Actors: Harrison Ford, Raul Julia, Greta Scacchi
Production company : Warner Bros., Mirage Enterprises
In this murder mystery thriller from Alan J. Pakula, Harrison Ford plays a prosecutor assigned to lead the investigation into the murder of his colleague, who turns out to have a special relationship. separate from him. This investigation led him to someone who also wanted to kill him.
Based on the novel of the same name by Scott Turow, this film won quite a bit at the box office and came in at number 8 of the highest-grossing films of 1990.
Jack Ryan Series [1992, 1994]
Release year : 1992
Genre: Action, Horror
Directed by: Phillip Noyce
Actors: Harrison Ford, Sean Bean, Anne Archer
Production company : Mace Neufeld Productions, Paramount Pictures
The famous character in this series of Tom Clancy novels began to emerge and became more prominent through two films starring Harrison Ford, which are Patriot Games and Clear and Present Danger.
Harrison Ford's charisma is worthy of making him a CIA analyst who can also go to war when fighting terrorist groups that threaten the safety of his loved ones.
So far, only Harrison Ford has played Jack Ryan twice in the film, the rest like Alec Baldwin, Ben Affleck and Chris Pine have all played only once.
The Fugitive [1993]
Release year : 1993
Genre: Action, Crime, Drama
Directed by: Andrew Davis
Actors: Harrison Ford, Tommy Lee Jones, Sela Ward
Production company: Warner Bros., Kopelson Entertainment
Through this action thriller from Andrew Davis, Ford has returned to his favorite genre and has managed to re-create his name after several appearances in the majority of drama genre films.
Running through the film, Ford, who looks old but still has the strength to do some of the dangerous scenes, though most of them are still done by the stuntman. In addition to being a blockbuster , The Fugitive was also discussed a lot at the Oscars when it entered 7 categories and won Tommy Lee Jones as Best Supporting Actor .
Crossing Over [2009]
Release year : 2009
Genre: Crime, Drama
Directed by: Wayne Kramer
Actors: Harrison Ford, Ashley Judd, Ray Liotta
Production Company : The Weinstein Company, The Kennedy / Marshall Company, Movie Prose
In this film about the intricacies of immigration in the US, Harrison Ford plays an immigration officer who must deal with immigrants who breach the border, forge documents, naturalize, arrange employment. doing, the process of getting a green card and dealing with terrorism and cultural conflict.
Directed by Wayne Kramer, an immigrant from South Africa, this film also features many other top Hollywood actors to back up the many stories told in it.
42 [2013]
Release year : 2013
Genre: Biography, Drama, Sports
Directed by: Brian Helgeland
Actors: Chadwick Boseman, TR Knight, Harrison Ford
Production company : Warner Bros., Legendary Entertainment
In this biopic about baseball player Jackie Robinson, Harrison Ford plays the role of team moderator, who directs the athlete to his best in the midst of a storm of racism in America in the years. 1940.
His charismatic but somewhat tough and unyielding performance was able to deliver one of Ford's best performances of his career. Therefore, this film can satisfy many parties, in addition to the box office record and quality, the accuracy of the details presented makes this biopic not seem boring.
Those are the 10 best movies ever starring Harrison Ford. Although his career has experienced many ups and downs, he still tends to be stable compared to other actors of his time.
At the age of more than 70, Harrison Ford still retains his enthusiasm and is always thorough in every shot. Despite being nominated for an Oscar only once, Ford is famous for his commercially successful films.