Whether it's Chungmuro ​​or an A-list actor in the Korean film industry, Ha Jung Woo always tries to look great for every role he plays.
The actor born on March 11, 1978, not only acts in films but also directs, writes scripts and becomes a producer. He is also one of three Korean actors whose films have grossed over 100 million tickets. So what are the best movies he's ever acted in? Let's review Salenhac Movies and review the top of Ha Jung Woo's best movies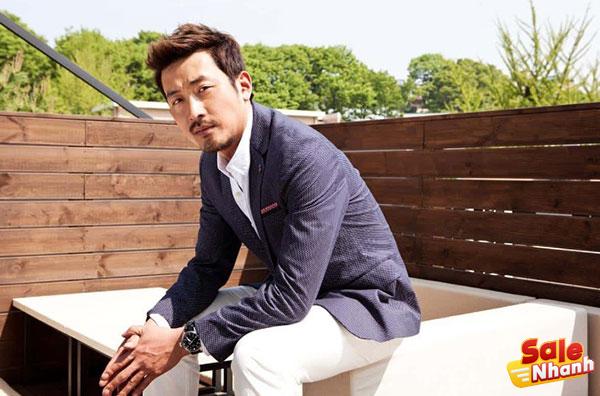 The Handmaiden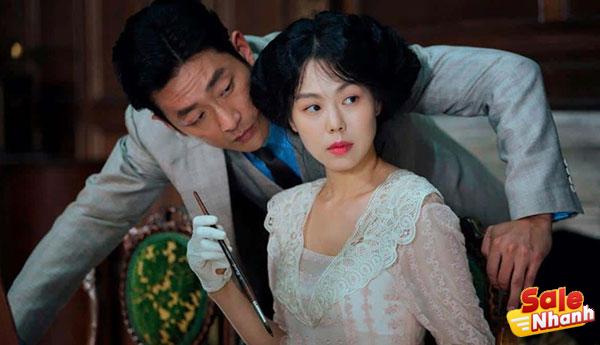 Release Date / Year: May 14, 2016
Genre: Erotic Psychological Thriller, Drama
Producer: Moho Film, Yong Film
Directed by: Park Chan Wook
Actors: Kim Min Hee, Kim Tae Ri, Ha Jung Woo, Cho Jin Woong
When Korea is occupied by Japan, a con man with the nickname Count Fujiwara (Ha Jung Woo) plans to seduce a Japanese heiress named Lady Hideko (Kim Min Hee) then marry her. and eventually put the rich woman in a mental hospital. There is only one goal, that is to get inheritance.
To carry out his plan, Fujiwara hires the services of a pickpocket named Sook Hee (Kim Tea Ri) to pose as a maid. While his real mission is to be the "matchmaker" between him and Hideko. However, something surprising actually happened between the two. Did Fujiwara manage to marry Hideko?
1987: When The Day Comes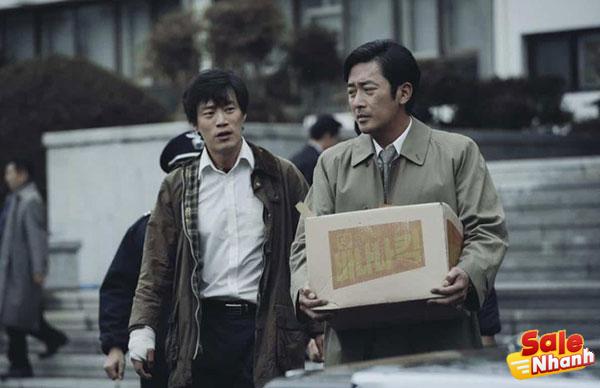 Release date / year: December 27, 2017
Genre: Political Horror, Drama
Produce: Woojeung Film
Directed by: Jang Joon Hwan
Actors: Kim Yoon Seok, Ha Jung Woo, Yoo Hae Jin, Kim Tae Ri
The drama Ha Jung Woo aired in 2017 has become the next drama that connects the actor with the beautiful actress Kim Tae Ri. In this drama, Jung Woo plays Prosecutor Choi Hwan, who is steadfast and unyielding in the face of government threats. This drama is about the death of an activist named Park Jong Chul, who died during interrogation.
The police were desperate to cover up the case and immediately cremated the body before an autopsy. They then reported Jong Chul's death as a heart attack. To make the plan go smoothly, the police approached Prosecutor Choi Hwan to approve the cremation, but he refused. What will happen to him after daring to refuse the request?
Assassination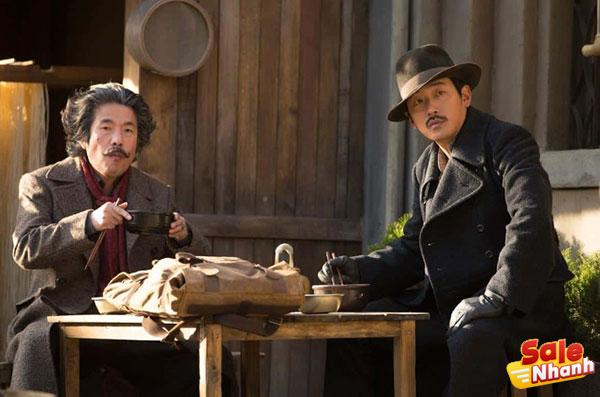 Release date / year: July 22, 2015
Genre: Action, Spy Movie
Produce: Caper Film
Directed by: Choi Dong Hoon
Actors: Jun Ji Hyun, Lee Jung Jae, Ha Jung Woo, Oh Dal Su
Ha Jung Woo in the movie Assassination plays an assassin dubbed the Hawaiian pistol. He was asked to kill one of the three members of the resistance but ended up saving that person. He pretends to be the husband of his target, Ahn Okyun (Jun Ji Hyun). Are they successful in their mission to save themselves?
In this movie, in addition to playing with Jun Ji Hyun, Jung Woo also competes with other big Korean actors such as Lee Jung Jae and Oh Dal Su. For his performance in Assassination , he was nominated for Best Actor at the 52nd Grand Bell Awards .
Along With the Gods: The Last 49 Days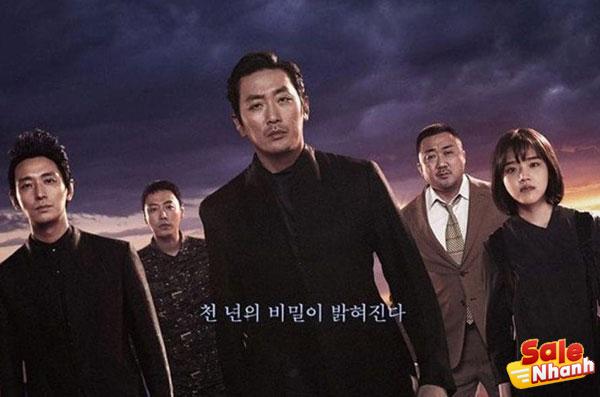 Release date / year: August 1, 2018
Genre: Fantasy, Action
Production: Realies Pictures, Dexter Studios
Directed by: Kim Yong Hwa
Actors: Ha Jung Woo, Ju Ji Hoon , Kim Hyang Gi, Ma Dong Seok
Along With the Gods: The Last 49 Days is the sequel to Along With the Gods: The Two Worlds (2017). Here Ha Jung Woo plays the role of Gang Rim, one of the three gods of death alongside Haewonmak (Ju Ji Hoon) and Lee Deok Choon (Kim Hyang Gi). The trio guides the 49th soul named Kim Soo Hong (Kim Dong Wook) to the trials of the underworld to be reincarnated.
Their mission seems difficult because Soo Hong is a troublesome character. In addition to disrupting the world, after his death he caused chaos in the afterlife. The angels help Soo Hong in every possible way to protect him. The risk is that they may lose their chance to advance to a better level when reincarnated. Can Gang Rim and friends do this one quest?
The Terror Live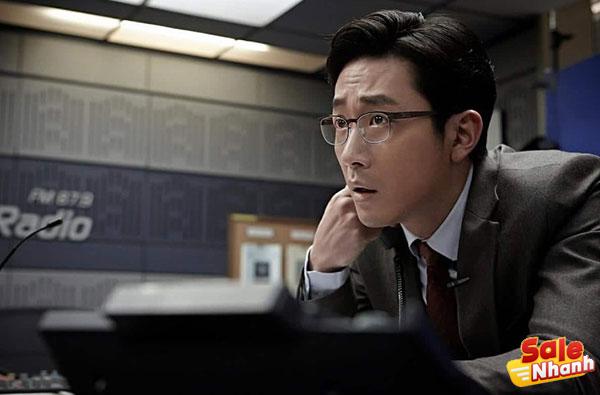 Release date / year: July 28, 2013
Genre: Action, Terror, Crime, Horror
Produce: Cine 2000
Directed by: Kim Byung Woo
Actors: Ha Jung Woo, Lee Geung Young, Jeon Hye Jin, Lee David
This movie by Ha Jung Woo will make you nervous to watch. Here Ha Jung Woo plays Yoon Young Hwa, a radio announcer who is really going downhill. One morning while starting work, Young Hwa received a call from a mysterious person. The man threatened to blow up the Mapo Bridge if he didn't help meet the president.
He doesn't take the call seriously, until a second later he actually sees the Mapo Bridge destroyed by a bomb. This incident immediately turned the situation into chaos and precariousness. Instead of reporting it to the police, Young Hwa actually tries to use it to improve her reputation once again. What will happen to the announcer next?
The Tunnel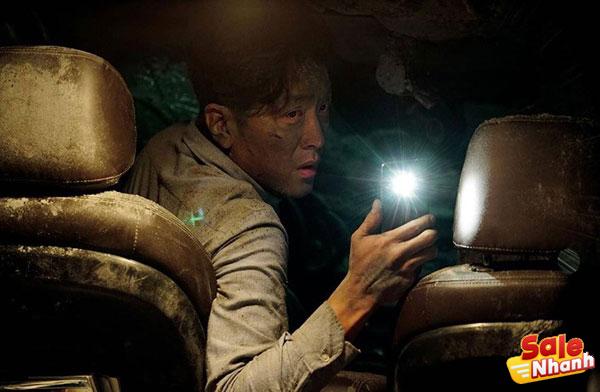 Release date / year: August 10, 2016
Genre: Survival, Drama
Producer: Showbox (Distributor)
Directed by: Kim Seong-hun
Actors: Ha Jung Woo, Bae Doona, Oh Dal Su, Nam Ji Hyun
No less tense, the movie titled Ha Jung Woo's Tunnel also brings a sense of suspense throughout the film. How not if here he has to survive after his car is stuck and crushed by a tunnel that suddenly collapses. The bridge is said to be nearly 2 kilometers long and spans a mountain.
Ha Jung Woo, who plays Lee Jung Soo, has to survive with only two 500 million bottles of mineral water, a mobile phone, and his son's birthday cake that he plans to give as a gift that day. Will Jung Woo be able to get out of the huge pile of rubble weighing tons?
Kundo: Age of the Rampant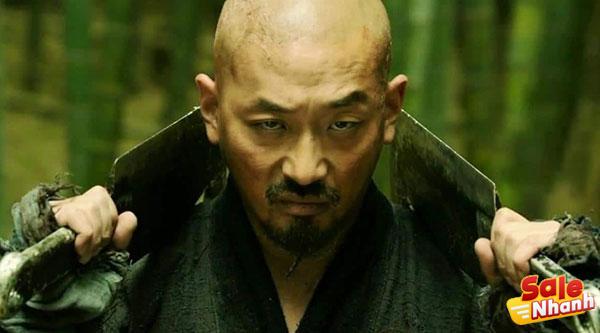 Release date / year: July 23, 2014
Genre: Historical Action Movie
Producer: Showbox / Mediaplex (Distributor)
Directed by: Yoon Jong Bin
Actors: Ha Jung Woo, Gang Dong Won, Lee Geung Young, Lee Sung Min
Appearing with a bald appearance, Ha Jung Woo's role in the movie Kundo: Age of the Rampant is very convincing. He succeeded as Dolmuchi, a butcher oppressed by the government and the rich. At that time, specifically 1862, the profession of butcher was the lowest. He is underrated and paid very little.
This situation becomes the reason and reason why Dolmuchi is willing to take on a mission from Jo Yoon (Kang Dong Won) to do dirty things. An abundant salary is the only goal. What jobs does he have to do? Watch this movie right below to answer your questions!
Chronicle of a Blood Merchant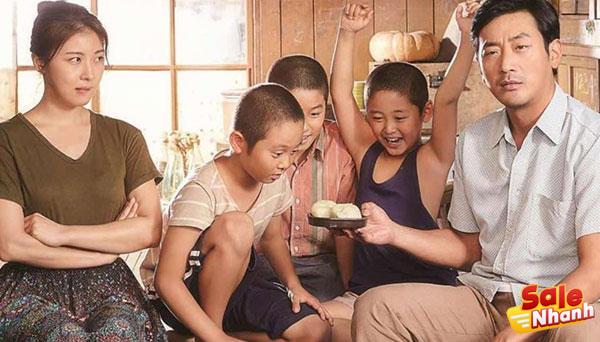 Release date / year: January 15, 2015
Genre: Drama, Family
Producer: Next Entertainment World (Distributor)
Directed by: Ha Jung Woo
Actors: Ha Jung Woo, Ha JI Woon, Nam Da Reum, Noh Kang Min
Movie Ha Jung Woo released in 2015, is an adaptation of Yu Hua's best-selling novel, published in 1995. The novel from China has the same title as the movie: Chronicle of a Blood Merchant. Interestingly, Jung Woo also acted as the director.
In a village, there is a construction worker named Heo Sam Gwan (Ha Jung Woo). Her normal life changes after meeting Heo Ok Ran (Ha JI Woon). Sam Gwan loved him even though the girl had a lover named Ha So Yong (Min Moo Je). They are also married and have three sons. But the problem comes when their first child actually has the same blood type as Ha So Yong. What really happened?
The Berlin File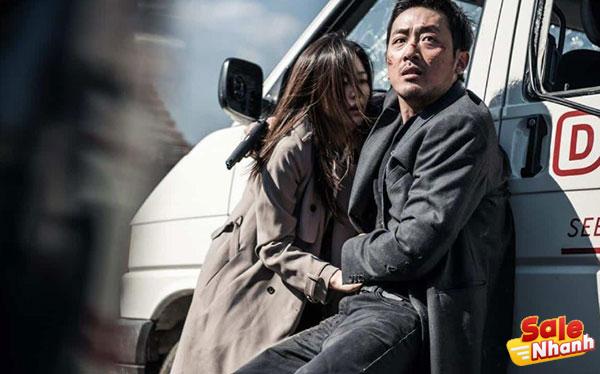 Release date / year: January 31, 2013
Genre: Action, Horror, Suspense
Produce: CJ Entertainment (Distributor)
Directed by: Ryoo Seung Wan
Actors: Ha Jung Woo, Han Suk Kyu, Ryoo Seung Bum, Jun JI Hyun
In 2013, Ha Jung Woo starred in a suspense, action and horror film directed by Ryoo Seung Wan called The Berlin File. The actor plays the role of Pyo Jong Sung. The story begins when Pyo Jong Sung and his wife, Ryun Jung Hee (Jun Ji Hyun), a couple from North Korea live in Berlin. Jong Sung himself is a member of the CIA while Jung Hee is an interpreter.
One day, Jong Sung and the CIA team secured an illegal arms sale. In order to act smoothly, he worked with agents from Korea. Everything was going smoothly until a son of the Korean consulate in Germany discovered that Jong Sung was working with someone from South Korea. This man is considered a traitor. Will Jong Sung and his wife escape danger?
Ashfall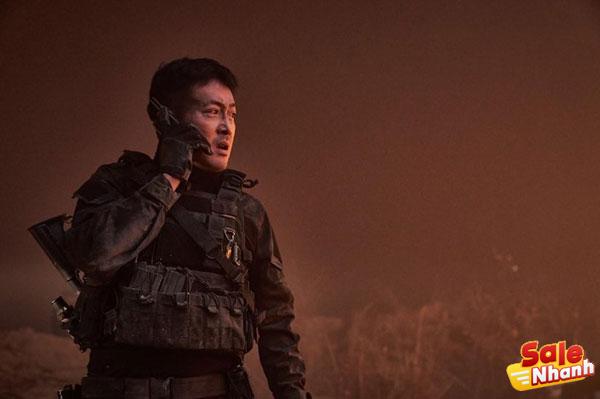 Release date / year: December 19, 2019
Genre: Disaster, Action
Produce: Dexter Studios, CJ E&M
Directed by: Lee Hae Jun, Kim Byung Seo
Actors: Lee Byung Hun , Ha Jung Woo, Ma Dong Seok , Jeon Hye Jin
In the film Ha Jung Woo by directors Lee Hae Jun and Kim Byung Seo, you will see the actor acting in a typical military uniform full of masculinity and charisma. In fact, Jung Woo plays the captain of a task force named Jo In Chang, who is tasked with saving many lives.
At that time, Mount Paektu located on the China-North Korea border suddenly erupted, causing severe earthquakes in the North and South Korea. To avoid another, more serious disaster, a surgery was performed. In Chang faces death when he and Joon Pyeong (Lee Byung Hun) take on a mission to bring bombs into the mines to prevent larger aftershocks. Can the two of them complete the dangerous quest?
Talking about the movie Ha Jung Woo, you will get a series of quality titles that have regularly dominated the Korean box office. Since 2005, he has even won the title of Best New Actor in several prestigious award events. Instead of being curious about the quality, you can watch the movie above to prove it for yourself. Which movie do you want to see first?
Salenhanh – Product review blog
Address: 115 Nguyen Van Qua, Tan Hung Thuan Ward, District 12, Ho Chi Minh
Website:  https://salenhanh.com
Mail: Salenhanh.com@gmail.com
#salenhanh #Reviewsalenhanh