For those of you who don't really follow Korean dramas, it may be a bit unfamiliar with the name Ha Joon. His name actually resembles Wi Ha Joon, a Squid Game player, even though they are two different people.
Ha Joon was born on April 3, 1987. He started his career when he starred in the drama Who Are You as Lee Woo Seok. Ha Joon later expanded his wings by starring in several other dramas. One of the most loved TV series titles is Arthdal ​​Chronicles which he co-starred with Song Joong Ki.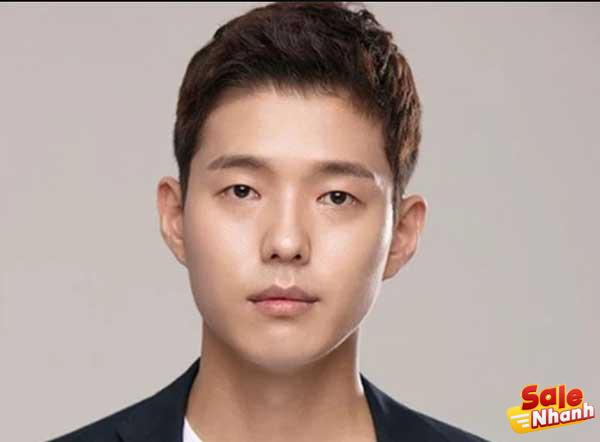 Already curious about this one actor? Come on, check out some recommendations for other dramas played by Ha Joon below!
Missing: The Other Side
Release year 2020
Genre Fantasy , Mystery , Horror
Director Min Yeon Hong
Cast Go Soo Heo Joon Ho Ahn So Hee Ha Joon Seo Eun Soo
Successful with the first season in 2020, the drama "Missing: The Other Side" returns for a second season in 2022. This OCN-aired series has the participation of Go Soo, Heo Joon Hoo, Ahn So Hee and Ha Joon in the lead roles. cast.
The series has a mysterious fantasy theme that will definitely make it hard for you to stop watching from the first episode. Missing: The Other Side tells the story of a village filled with the souls of people who disappeared while they were still alive.
The lost souls or souls are trying to find out what happened to them while they were still alive. In this drama, Ha Joon plays Shin Joon Ho, a reliable and curious detective. Shin Joon Ho will help unravel the mystery in this drama.
Bad Prosecutor
Release year 2022
Genres Action , Comedy , Crime , Drama , Law , Horror , Workplace
Director Kim Sung Hoon
Cast Do Kyung Soo Lee Se Hee Ha Joon
Furthermore, there was a drama with a crime theme and was made famous by one of the idols who starred in it, Bad Prosecutor. In this drama, Ha Joon competes with DO Exo, you know. He plays Oh Do Hwan, an elite prosecutor who is ambitious but often acts shady to raise his profile.
Although it only aired 10 episodes, the drama was enough to attract the audience's attention. Bad Prosecutor is about a prosecutor named Jin Jung. Unlike what a prosecutor should do, Jin Jung has a temperamental and slightly naughty side.
He often acts by destroying places built on wealth and power. However, Jin Jung always defends the weak and upholds justice.
Crazy Love
Release year 2022
Genre Comedy, Drama, Romance
Director Kim Jung Hyun
Cast Kim Jae Wook Krystal Jung Ha Joon
In the same year of Bad Prosecutor's debut, Ha Joon also appeared in another drama called Crazy Love. He acted in this movie with Kim Jae Wook and the beautiful Krystal Jung. Ha Joon himself plays the role of Oh Se Gi, the second main character in the film.
Crazy Love is a romantic drama that tells the love story between the CEO of a famous math tutoring academy in Korea and his staff. The CEO named Noh Go Jin is a leader who is crazy about wealth. However, he is also loved by his students because of his professionalism in teaching.
Meanwhile, Lee Shin A, Noh Go Jin's secretary, turns out to be terminally ill. He also blamed Noh Go Jin for his illness. The special thing is that despite their very different personalities, Noh Go Jin and Lee Shin A fell in love with each other.
High Class
Release year 2021
Genre Drama , Mystery , Suspense , Horror
Director Ashbun
Cast Cho Yeo Jung Kim Jee Soo Park Se Jin Ha Joon Gong Hyun Joo
Before Missing: The Other Side, it turned out that Ha Joon had also appeared in the Thriller genre movie, you know. The movie is titled High Class.
Here, Ha Joon is cast as the main character named Danny Oh. He is a very talented former hockey player. Ha Joon's character here is both interesting and mysterious.
High Class tells the story of a trusted former hockey player named Danny Oh. But his luck changed when he suffered an injury and that prevented him from becoming a professional hockey player. Then he switched majors to become a teacher.
Thanks to his handsome appearance, many women, be it students, teachers or parents, are attracted to him. But it turns out that Danny has a lot of secrets that they don't know.
Black Dog: Being A Teacher
Release year 2018
Genre Drama
Director Hwang Joon Hyuk
Cast Seo Hyun Jin Ra Mi Ran Ha Joon Lee Chang Hoon
This movie may not offer a romantic story, but it can offer valuable lessons, especially about the profession of teaching. Black Dog: Being A Teacher is a drama starring Seo Hyun JIn, Ra Mi Ran, and Ha Joon as the main characters.
Black Dog: Being A Teacher is about the struggles of Go Ha Neul, a temporary teacher trying to become a full-time teacher at a private school. As it turned out, to become a full-time teacher there, he had to go through more than a rigorous selection process.
Go Ha Neul also faces various issues related to colleagues, school policies, and also student issues that make him more mature and trustworthy as a teacher.
Arthdal ​​Chronicles
Release year 2019
Genre Fantasy , Romance
Director Kim Won Seok
Cast Jang Dong Gun Song Joong Ki Kim Ji Won Kim Ok Vin
This movie was really popular at the time, around 2019. How could it not be, because this movie has an unusual theme and setting with unique costumes.
The Arthdal ​​Chronicles tells the story of a fictional country inhabited by many tribes. The conflict in the story begins with the war between the Neanthal tribe and the Sarma tribe. Due to an unresolved offer, the two tribes clashed and led to other conflicts.
In addition to its unique dramatic setting, Arthdal ​​Chronicles has skyrocketed thanks to the appearances of some of the top actors and actresses in it. Some of them are Song Joong Ki, Jang Dong Gun and even Kim Ji Won.
Bad Papa
Release year 2017
Genre Drama, Family
Director Kim Truong Ky
Cast Jang Hyuk Son Yeo Eun Shin Eun Soo
Even though he didn't play the lead role, Ha Jun's role in the drama Bad Papa was quite important, you know. He plays the character Lee Min Woo, a famous wrestler and winner of MMA Champion.
Bad Papa itself is about a boxer named Yoo Ji Chul. Not only wants to be a successful boxer, but Ji Chul also wants to be a good father. At the peak of his career, Ji Chul's fate suddenly changed. He fell into poverty and his reputation waned.
Desperate with her fate, Ji Chul looks for a miracle drug that can change her fate. The potion was able to bring him back to the arena.
Radio Romance
Release year 2018
Genre Business , Comedy , Family , Romance , Workplace
Director Hwang Seung Gi , Moon Joon Ha
Cast Kim So Hyun Yoon Doo Joon Yoon Park Yura
In the early days of his career, Ha Joon played more supporting roles, including in this drama Radio Romance. Here, Ha Joon plays Kim Jun Woo. He is Soo Ho's manager, who is quite protective and pays attention to the artist's every move.
Radio Romance is a romantic drama aired on KBS2. This drama is about a radio scriptwriter named Song Geu Rim. Although I am passionate about the profession, it turns out that writing the script is not very good
Geu Rim is fired. Luckily, he met a production executive named Lee Gang, who offered him a job. But of course this offer is not free. Because of his dream job, Geu Rim agrees to the director's request.
Those are some hints about the movie starring talented actor Ha Joon. Judging from the dramas he's been in, Ha Joon doesn't seem like an actor afraid of playing multiple characters. Let's see what more movies Ha Joon will act in!
Salenhanh – Product review blog
Address: 115 Nguyen Van Qua, Tan Hung Thuan Ward, District 12, Ho Chi Minh City
See more at: https://salenhanh.com/en/movie-reviews/
Mail: Salenhanh.com@gmail.com
#salenhanh #Reviewsalenhanh