Jeon Hae Rim (전해림) also known by her stage name Ha Ji Won (하지원) is one of the famous Korean artists. Ha Ji Won was born in Seoul on June 28, 1978. Ha Ji Won started her acting career in 1997 with a supporting role, it wasn't until 1999 that she started to get noticed by the public and it wasn't until the 2000s. got the lead role.
At the age of 40, he has successfully starred in many films and TV series in which he has acted. From the many dramas and movies with various characters and genres that he has played in, he has won many awards for his hard work.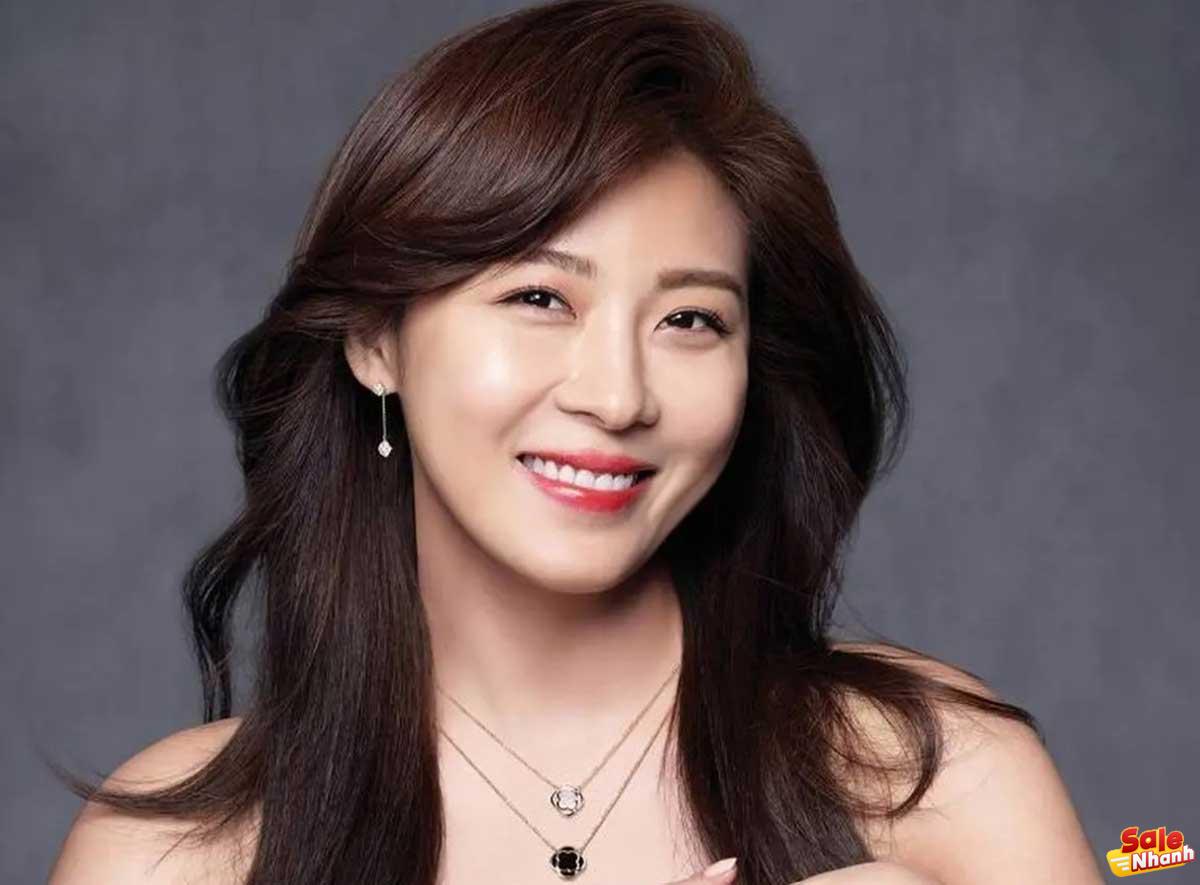 Salenhanh this time has compiled the 10 best dramas played by Ha Ji Won, maybe you have also seen one of them.
Secret (2000)
Release year: 2000
Genre: Drama
Manufacturing: –
Director: Kim Sa Hyun
Actors: Kim Ha-neul, Ha Ji-won, Ryu Si-won, Kim Min-jong
The drama "Secret" was broadcast on MBC in 2000. It tells the story of a girl named Ji Eun played by Ha Ji Won and her older sister Hee Jung. They live with their father who is a truck driver. Ji Eun, who knows that Hee Jung is the daughter of a famous fashion designer, tries to take Hee Jung's place as the designer's biological daughter.
Ji Eun's extreme greed and jealousy for Here Jung also attracts the attention of two men named Jun Ho and Young Min. Causing Ji Eun to lose her mind and then plunge into a bigger conflict. This old movie is really fun to follow the plot.
Damo: The Legendary Police Woman (2003)
Release year: 2003
Genre: Historical, Romance, Action
Production: Self-produced by MBC TV
Director: Lee Jae Kyoo
Actors: Ha Ji-won, Lee Seo-jin, Kim Min-joon
Damo, also known as Legendary Policewoman, is a historical drama series. During the Cho-Sun dynasty, Damo was considered a low-level but privileged job at the time. Damo is the name of a group of female police officers.
In this movie, Ha Ji Won plays a damo named Chae-Ok. Being a damo in those days was often treated less than a servant. But thanks to Chae-Ok's intelligence, she is finally able to advance and become a female police detective. It was in the process of raising her status that Chae-Ok encountered a tragic love story.
What Happened in Bali (2004)
Release year: 2004
Genre: Romance, Romance
Produce: Victory Contents
Director: Choi Moon-suk
Actors: Ha Ji-won, Jo In-sung, So Ji-sub, Park Ye-jin
Bali is one of the scenes in this movie. The 20-episode romantic drama is played by Ha Ji Won (Lee Soo Jung), So Ji Sub (Kang In Wook), Park Ye Jin (Choi Yeong Joo) and Jo In Sung (Jung Jae Min).
In the drama, Ha Ji Won or Lee Soo Jung plays a travel agent who is looking for luck in Bali. While working as a tour guide in Bali, he met Kang In Wook, Choi Yeong Joo, and Jung Jae Min. So Soo Jung ends up becoming their tour guide.
The three people Soo Jung meets turns out to be entangled in a love triangle, and their meeting in Bali inadvertently causes Soo Jung to be drawn in and complicates their love triangle.
This drama not only shows a love story but also shows the material nature of a human being. Sometimes bad nature involves money of everything.
Hwang Jin Yi (2006)
Release year: 2006
Genre: History, Drama, Romance
Produce: Olive9, KBS Media
Director: Kim Chul-kyu
Actors: Ha Ji-won, Kim Young-ae, Wang Bit-na, Kim Jaewon
After her role as a policewoman in the TV series Damo, Ha Ji Won plays Hwang Jin Yi, a Joseon-era dancer, musician, and poet. In this movie, he plays an artist called Gisaeng.
At that time, Gisaeng was considered a person of low social status. But becoming a prostitute is not easy. Because not only is an ordinary entertainer but must have a beautiful face and master many arts.
The stages she went through in order to eventually become a famous prostitute also inevitably led to a rather tragic love story. But with the death of his first love, Hwang Jin Yi turns into an ambitious, arrogant and intelligent person.
And with many episodes in succession, Hwang Jin Yi conducted a search for his true identity. In this quest, he finally got what he was looking for and decided to devote himself to art.
The skillful portrayal of Ha Ji Won in this drama has earned him various awards, starting from the KBS Drama Awards, the Korean Broadcasting Awards, and also the Korean Television Festival. Gold Chest.
Secret Garden (2010)
Release year: 2010
Genre: Romance, Comedy, Fantasy
Produce: Hwa&Dam Pictures
Directed by: Shin Woo-chul, Kwon Hyuk-chan
Actors: Ha Ji-won, Hyun Bin, Yoon Sang-hyun, Kim Sa-rang
Secret Garden is another successful drama starring Ha Ji Won after Hwang Jin Yi. Ha Ji Won has won awards from SBS Drama Award, Seoul International Drama Awards, etc.
The movie is famous for its soul-swapping scene between Kim Joo Won (Hyun Bin) and Gil Ra-Im (Ha Ji Won) due to drinking someone's mysterious drink in the middle of the forest. From this exchange of souls often come humorous scenes that can entertain the audience.
Another scene that is equally interesting and is the hallmark of this movie is the scene where they sit up together, Joo Won orders Ra Im to hold his feet and Joo Won brings his face closer, making Ra Im blush and his heart skip a beat. radiation. Also, the glittering jacket that Joo Won uses is one of the highlights of this movie and many people have imitated it.
Because of the comedic and romantic scenes in this drama, it's not uncommon for some idols to also parody this drama on variety shows. One of the idols who parodied this drama is Bigbang.
King 2 Hearts (2012)
Release year: 2012
Genre: Romance, Drama, Action
Produce: Kim Jong-hak Production
Directed by: Lee Jae-kyoo, Jung Dae-yoon
Actors: Ha Ji-won, Lee Seung-gi
The next successful movie starring Ha Ji Won was King 2 Hearts. Diamana Ha Ji Won (Kim Hang Ah) plays a legendary trainer who works in North Korea's elite special forces. Kim Hang Ah is described as a perfect woman but she has never felt loved.
Until he finally meets a prince from the Korean kingdom named Lee Jae Ha (Lee Seung Gi). Both ended their marriage with various conflicts that they both faced. Not only serious but also funny, romantic scenes add spice to the film. Dramas that deal with sensitive issues related to South Korea and North Korea cause quite a lot of emotions for those who watch them.
Empress Ki (2013)
Release year: 2013
Genre: Historical, Romance
Produce: Victory Contents
Directed by: Han Hee, Lee Sung Joon
Actors: Ha Ji-won, Joo Jin-mo, Ji Chang-wook, Baek Jin-hee
The movie Empress Ki released in 2013 has a historical or royal theme. This series has quite a long number of episodes, namely 51 episodes. The popular drama that year had extremely high ratings.
In this drama, Ha Ji Won plays the role of Ki Seung-Nyang / Empress Ki with co-stars Ji Chang Wook playing Ta Hwan / Emperor Huizong of Yuan and Joo Jin Mo as Wang Yoo / King Chung Hye of Goryeo. The film is set in the Yuan Empire (now China) and the Korean Empire, at that time there were still frequent wars for power.
Ki Seung Nyang is a Goryeo woman who once paid tribute to the Yuan empire. Later, Ki Seung became King Ta Hwan's concubine and helped him end the power of the vizier, who made King Ta Hwan a puppet of the government.
It not only tells about politics and war but also has a love triangle between Ki Seung Nyang, Ta Hwan and even Wang Yoo. This plot full of drama is quite emotional until the end of the story as it ends with a sad ending.
Do you enjoy watching Korean dramas or dramas with royal themes? Find more title references in Korean film and drama articles about kingdoms.
The Time We Were Not in Love (2015)
Release year: 2015
Genre: Romance, Comedy, Drama
Produce: iWill Media
Directed by: Jo Soo Won
Actors: Ha Ji-won, Lee Jin-wook
In this romantic-themed drama, Ha Ji Won plays Oh Ha Na and co-star Lee Jin Wook plays Choi Won. In this movie, the two were friends for 17 years until they were 34 years old.
Oh Ha Na, who became a career woman, works at a shoe company while Choi Won works at an airline company. Both have successful careers but love affairs are not as expected.
Choi Won, who is always with Oh Ha Na and vice versa. The story of their deep friendship makes them fall in love and eventually they both get married.
Hospital Ship (2017)
Release year: 2017
Genre: Medical, Romance
Produce: Pan Entertainment
Director: Park Jae Bum
Actors: Ha Ji-won, Kang Min-hyuk, Lee Seo-won
The film Ha Ji Won this time is a drama about the medical world. This is Ha Ji Won's first time taking on this role. This drama has the same number of episodes as the previous Ha Ji Won drama, namely 40 episodes.
As the title suggests, this movie is about a hospital on a ship or a floating hospital. Song Eun Jae (Ha Ji Won) is a seasoned surgeon. But it's not uncommon for the results of his hard work to be even recognized by other doctors. Until he was finally fired from his original workplace and moved to this floating hospital.
This floating ship serves people in remote areas. On this ship, Eun Jae meets 3 other doctors, Kwak Hyun (Kang Min Hyuk), Kim Jae Gul (Lee Seo Won) and Cha Joon Young (Kim In Sik). These three doctors didn't like the nurses there at first because they looked arrogant and they just did their jobs as if they were on vacation.
Eun Jae's arrival begins to change the habits of the doctors there. Somewhere in this floating hospital, both of them learn to be a better doctor. And as usual, it's not just about medicine, there's also a romantic love story in this drama.
Chocolate (2019)
Release year: 2019
Genre: Drama
Produce: JYP Pictures
Director: Lee Hyung Min
Actors: Yoon Kye-sang, Ha Ji-won
The latest drama starring Ha Jiwon titled Chocolate will be broadcast by JBTC. Tells the story of a famous cold-hearted surgeon and a chef who loves cooking competitions in Italy.
In this movie, Ha Ji Won is paired with Yoon Kye Sang. The two have just started their comeback after a long hiatus. This love drama between these two professions is a collaboration between director Hyung Min and screenwriter Lee Kyung Hee, who previously successfully made the drama "I'm Sorry, I love you" in 2004.
Those are the 10 best dramas played by Ha Ji Won with various characters for which he has managed to gain many awards thanks to his hard work. Which TV series is your favorite? Hopefully it can be a cure for Ha Ji Won's hunger for acting, and let's wait for Ha Ji Won's next movie.
Salenhanh – Product review blog
Address: 115 Nguyen Van Qua, Tan Hung Thuan Ward, District 12, Ho Chi Minh City
Website:  https://salenhanh.com/en
Mail: Salenhanh.com@gmail.com
#salenhanh #Reviewsalenhanh