Do you remember the handsome and smart Sung Sun Woo in the movie Reply 1988? This character really captivates fans because Sun Woo is famous for being kind and loves his mother and sister. The character Sun Woo is successfully portrayed by actor Go Kyung Pyo.
Although many people know him better through the drama Reply 1988, but you know, the former trainee actor at YG Entertainment was famous through films that became blockbusters in Korea. Love watching movies starring Go Kyung Pyo? Let's take a look at some of the famous films that he has acted in below.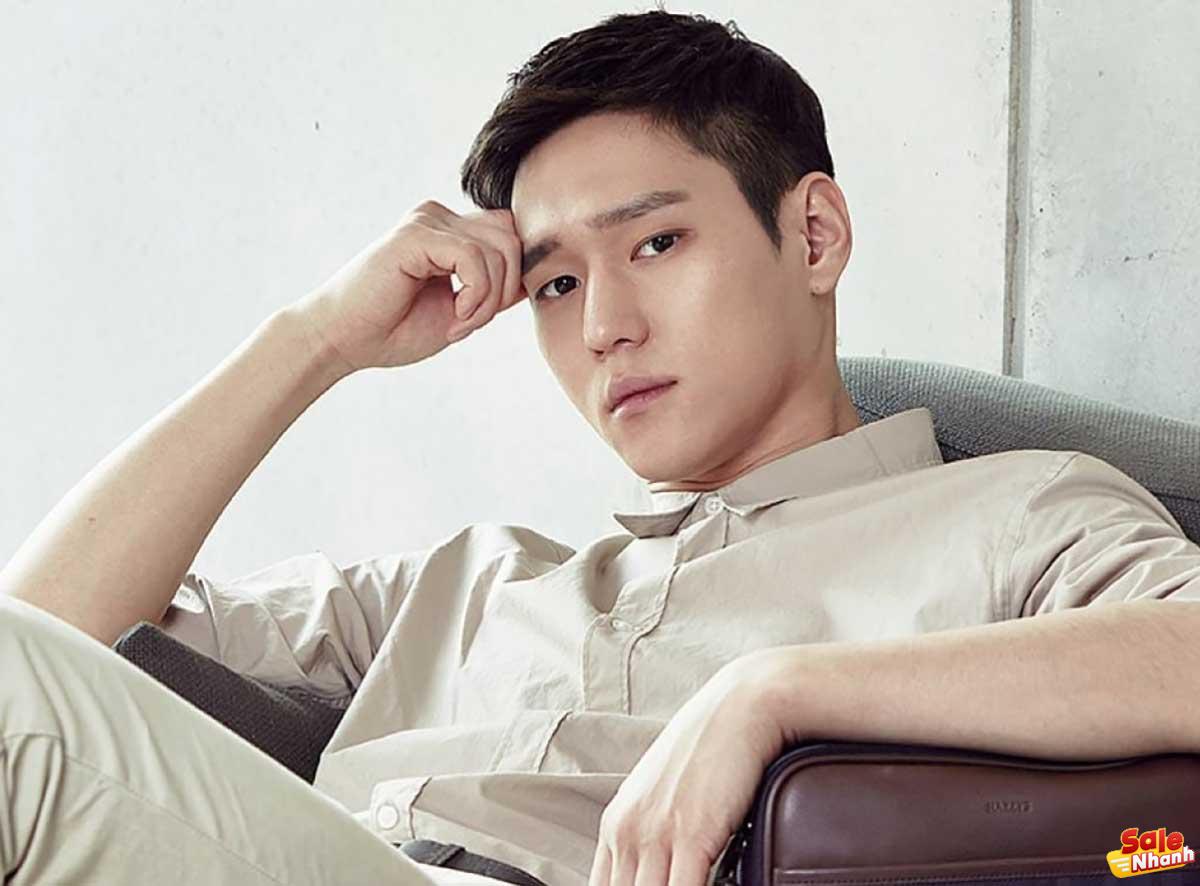 Seoul Vibe
Release year 2022
Activity Category
Director Moon Hyun Sung
Cast Yoo Ah In Go Kyung Pyo Lee Kyu Hyung Park Ju Hyun Ong Seong Wu Kim Sung Kyun Moon So Ri Jung Woong In
Released in 2022, Seoul Vibe is one of the latest movies starring Go Kyung Pyo. Here, Go Kyung Pyo plays Woo Sam, a member of an illegal racing group. Seoul Vibe itself is an action movie with a historical school theme, set around 1988.
The film is about a case carried out by criminals, namely Park Dong Wook (Yoo Ah In) and his close friend Joon Gi (Ong Seung Wu). Both are known to be very reliable when driving.
So good, a prosecutor named Ahn Pyeong Wook (Oh Jung Se) tried to recruit them to cooperate in tracking down and arresting the president of the largest money lending industry named Kang In Sook, who is also the Korea's most powerful. and also Lee Hyeon Gun, a former major in the Defense Security Command.
The two were responsible for secret funds under the previous regime. Therefore, prosecutor Ahn asked Dong Wook and Joon Gi to investigate the crime with the promise of a huge reward but at the same time endangering their lives.
6/45
Release year 2022
Comedy Genre
Director Park Gyu Tae
Cast Go Kyung Pyo Lee Yi Kyung Eum Moon Suk Kwak Dong Yeon
Not only Seoul Vibe, it seems that Go Kyung Pyo also has another movie coming out the same year. Is 6/45, Go Kyung Pyo's latest movie in 2022. The film not only stars Go Kyung Pyo but also stars Welcome to Waikiki, Li Yi Kyung, Kwak Dong Yeon, Park Se Wan, Eum Mun Soo .
In the drama, Go Kyung Pyo plays a soldier named Chun Woo. While performing his military service, Chun Woo suddenly found a lottery ticket that turned out to be worth billions of dong.
Originally, Chun Woo intended to keep it to himself. However, while on duty at the border of South Korea and North Korea, the ticket flew to the North Korean area. Chun Woo panicked and tried to cross the border to find a ticket.
Unexpectedly, the ticket fell into the hands of a North Korean soldier named Ri Young Ho. Not wanting the billions to fall into the hands of others, Chun Woo also tried to make a deal with Ri Young Ho and as a result involved many people on both sides.
Decision to Leave
Release year 2022
Genres Detective , Drama , Investigation , Psychological , Mystery , Romance , Suspense , Horror
Director Park Chan Wook
Cast Park Hae Il Tang Wei Park Yong Woo Go Kyung Pyo Lee Jung Hyun
2022 is said to be the golden year of Go Kyung Pyo. How could it not be, that year, Go Kyung Pyo seemed to be productive with the release of his films. One of the movies was Decided to Leave. This film even entered the main nomination in the prestigious Palme d'Or awards event. The film also premiered at the Cannes Film Festival.
In this movie directed by Park Chan Wook, Go Kyung Pyo plays a policeman named Soo Wan. The character Soo Wan is a colleague of Hae Joon (played by Park Hae Il), a detective who is investigating a case.
Hae Joon tries to unravel the mystery of a man who died after falling from the top of a mountain. During the investigation, Hae Joon also met the wife of the victim named Seo Rae. Hae Joon was suspicious of Seo Rae but he actually fell in love with her.
Seven Years of Night
Release year 2018
Genres Action, Drama, Horror
Director Choo Changmin
Cast Jang Dong Gun Ryu Seung Ryong Song Sae Byeok Go Kyung Pyo
Right before his military service in 2018, Go Kyung Pyo released the horror movie "Seven Years of Night". This film also has the participation of veteran actors Jang Dong Gun and Ryu Seung Ryong.
Go Kyung Pyo herself plays Seo Won. He lives a difficult life after his father, Hyun Soo (Ryu Seung Ryong), commits the murder of a girl.
It is said that seven years ago, Hyun Soo, who was a management leader, was driving to a village. Suddenly his car hit a girl. Frightened and frightened by the incident, Hyun Soo threw the girl into the lake.
Unable to accept what happened to her daughter, Young Je (Jang Dong Gun) seeks to vent his anger by taking revenge on Seo Won, Hyun Soo's son.
Coin Locker Girl
Release year 2015
Genres Crime , Drama , Horror
Director Han Jun Hee
Cast Kim Hye-Soo Kim Go-eun Park Bo Gum Go Kyung Pyo Um Tae Goo
Before participating in the hit drama Reply 1988, Go Kyung Pyo was already very close to Park Bo Gum. They met in the same movie, Coin Locker Girl.
Not only Go Kyung Pyo and Park Bo Gum, the film directed and written by Han Jun Hee also features Kim Hye Soo, Kim Go Eun, Wi Ha Joon and Um Tae Goo in the role.
Coin Locker Girl tells the story of a girl named Ma Il Young who lives with her adoptive mother Ma Woo Hee (Kim Hye Soo), whom she later calls Mother. Ma Woo Hee is a cold-blooded loan shark who can do anything to get the bill.
Il Young who grew up under the tutelage of Ma Woo Hee also became a cold girl. He is also asked to become a loan shark and collect debt from Park Seo Hyun (Park Bo Gum). But Seo Hyun's gentle attitude was able to melt Il Young's heart. He even helped Seo Hyun escape from Ma Woo Hee's pursuit.
In this movie, Go Kyung Pyo plays the character Chi Do. Although not the main character, Go Kyung Pyo's acting cannot be underestimated in this movie.
Go Kyung Pyo started acting in 2011 through the movie Jungle Fish 2 as Bong Il Tae. Since then, he has continuously received positive comments about his acting. It is not surprising that many other offers to act in TV series and movies have come to him.
His acting ability is also increasingly recognized when successfully portraying the character Sun Woo in the movie Reply 1988. Sun Woo's kind nature is also shown in real life when Go Kyung Pyo meets fans. Reportedly, he has never turned down requests from fans asking him to take pictures together, you know.
It looks like Go Kyung Pyo's name will shine in the years to come! Out of the 5 movies played by Go Kyung Pyo, which ones have you watched? Let us know in the comments column.
Salenhanh – Product review blog
Address: 115 Nguyen Van Qua, Tan Hung Thuan Ward, District 12, Ho Chi Minh City
Website:  https://salenhanh.com/en
Mail: Salenhanh.com@gmail.com
#salenhanh #Reviewsalenhanh