The actor from Busan with the familiar name Gong Yoo has been successful in many dramas. This man whose real name is Gong Ji-cheol has acted in about 12 dramas and 13 movies.
Did you know that Gong Yoo, who is still imprinted in our memories from the TV series Goblin, started his career not directly as an actor? The handsome actor started his career as a VJ (video jockey) on music shows in the 2000s on Mnet.
Since then, the performing arts graduate from Kyung Hee University has started his new job as an actor. Gong Yoo made his debut in the drama "School 4" in 2001.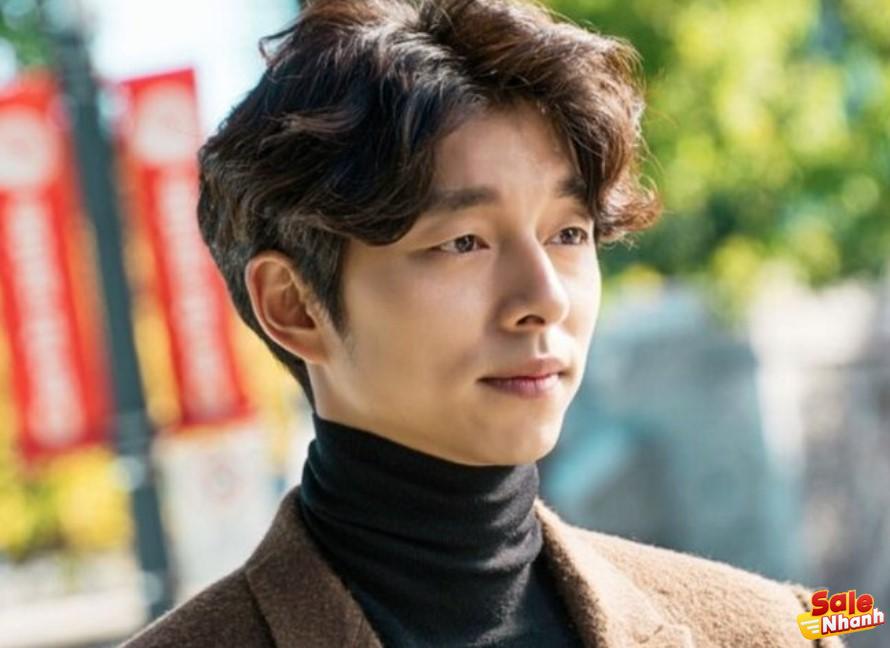 Another interesting fact about Gong Yoo is that he is one of many Korean public figures who do not have a personal social media account.
After that, he is also fluent in English and sings well. The proof is the soundtrack of the movie Finding Destiny, which he also played with the title "Second First Love". It doesn't take long, here are the series starring Gong Yoo that have been read and recap for you.
Guardian: The Lonely and Great God, Goblin (2016)
Release year: 2016
Genre: Fantasy, Romance, Drama
Produce: Hwa&Dam Pictures
Directed by: Lee Eung-bok, Kwon Hyuk-chan, Yoon Jong-ho
Actors: Gong Yoo, Kim Go-eun, Lee Dong-wook, Yoo In-na, Yook Sung-jae
When it comes to Gong Yoo, of course we will immediately think of Goblin. The popular drama "Goblin" aired on tvN in 2016. Gong Yoo, who plays Kim Shin, collided with Kim Go Eun as his co-star. Goblin is too successful and runs through 16 episodes.
This romantic, fantasy-themed drama tells the story of Kim Shin, a character elf who cannot die if the sword stuck in his chest is not drawn by the elf bride herself. Until Kim Shin meets a high school girl with the ability to see spirits, Ji Eun Tak. Who would have thought that Ji Eun Tak would become the Goblin's bride?
Many events took place, starting from Ji Eun Tak's unique way of calling Kim Shin by blowing out the candles, to Kim Shin's attempt to convince the elf bride to draw her sword amid the huge age difference between the two. surname.
Ji Eun Tak did not run out of ideas, she made many different requests before fulfilling the wish of Kim Shin or Goblin. Until Ji Eun Tak lives in the same house as Kim Shin and his best friend, Wang Yeo, a death angel.
In addition to enjoying Gong Yoo and Go Eun's acting, people also enjoyed the chemistry between Goblin and Wang Yeo played by Lee Dong Wook. You know , not even a few people transport them . It's nothing, right?
Squid Game (2021)
Release year: September 2021
Genre: Action Adventure, Suspense, Drama
Production: Siren Pictures Inc.
Director: Hwang Donghyuk
Actors: Lee Jung Jae, Park Hae Soo, Wi Ha Joon, Oh Young Soo, Gong Yoo
Episodes: 9
Gong Yoo's appearance in the Korean phenomenal drama The Ink Game (2021) was short-lived but the impact is no less exciting than the plot itself. You can enjoy the charm of one of Korea's veteran actors for a few minutes in the first and last episode. Even so, Gong Yoo's role is huge for the whole story.
He plays the first person to lure Gi Hun to join the Squid Game (2021). He acts like a salesman who gives great prizes to people in economic difficulty. With money in their suitcases, he lures them to try their luck in a life-threatening game.
The 1st Shop of Coffee Prince (2007)
Release year: 2007
Genre: Romance, Comedy, Drama
Produce: MBC
Director: Lee Yoon Jung
Actors: Yoon Eun-hye, Gong Yoo, Lee Sun-kyun, Chae Jung-an
Known as "Coffee Prince", the series was broadcast by MBC in 2007 and starred Yoon Eun Hye and Gong Yoo as Choi Han Kyeol. This character is the grandson of Chairman Bang of Dongin Foods. Because he was a rich man, he was lazy and irresponsible at first. He's a smart guy, but doesn't want to be tied down to a job, aka bored quickly.
However, thanks to her grandmother's orders, Choi Han Kyeol also wanted to run his family's coffee shop named Coffee Prince because all the staff were men. The trouble doesn't stop there, Choi Han Kyeol's grandmother always wants to be with her grandson, while Choi Han Kyeol is an arrogant man who doesn't believe in love.
Until the man decided to pretend to be dating Goo Eun Chan, a Coffee Prince employee who was supposed to be a man until they were said to be a gay couple. However, in real life Goo Eun Chan is a tomboy with personality. In the end, they really love, not pretend anymore.
Dating Agency: Cyrano (2013)
Release year: 2013
Genre: Romance, Comedy
Producer: Oh! BoyProject
Director: Kang Kyung-hoon
Actors: Lee Jong-hyuk, Choi Sooyoung, Lee Chun-hee, Hong Jong-hyun, Cho Yoon-woo
Unlike previous films, Gong Yoo played a cameo with the character of a magician in episode 9 of this drama. This comedy and romance drama depicts the story of a dating agent who specializes in arranging romantic situations for clients.
He did this to have money to save the old theater. The drama aired by tvN is 16 episodes long, with the participation of Lee Jong Hyuk, Choi Soo Young SNSD, Lee Chun Hee and Hong Jong Hyun.
Biscuit Teacher and Star Candy: Hello My Teacher (2005)
Release year: 2005
Genre: Romance, Drama
Produce: SidusHQ
Director: Oh Jong-rok, Kim Hyung-shik
Actors: Gong Hyo-jin, Gong Yoo, Kim Da-hyun, Choi Yeo-jin
The good series called Hello My Teacher was broadcast by SBS in 2005 and has 16 episodes. The story is about Park Tae In played by Gong Yoo, a naughty student who actually feels lonely and needs attention, so he always causes trouble at his school.
Despite being naughty, Park Tae In is a popular student loved by many female students in the school. One day by chance, Na Bo Ra played by Gong Hyo Jin applied to be a teacher at Park Tae In's school. Psst, apparently Na Bo Ra is Park Tae In's stepmother, you know!
The principal assigns Na Bo Ra the main task of supervising Park Tae In. At first, they often fight, causing Na Bo Ra to often cry because of him. But gradually, their relationship improved and they became good listeners to each other. Thanks to this movie, Gong Yoo's career as an actor has progressed rapidly.
School 4 (2001)
Release year: 2001
Genre: Life, School, Youth, Drama
Quantity:
Directed by: Hae-ryong Jeong, Ui-kyeong Hwang
Actors: Im Soo Jung, Kim Bo Kyung, Jung Jong Joon
In this KBS2 broadcast, Gong Yoo plays Hwang Tae Young, which is also Gong Yoo's first drama. The series School 4 was broadcast in 2001. The first episode was broadcast on April 8, 2001 and ended on March 31, 2002.
Whenever the Heart Beats (2002)
Release year: 2002
Genre: Romance
Produce: KBS2
Director: Bae Kyung Soo
Actors: Tae Hyun Shil, Gong Yoo, Jung Won Joong
Still on the old TV station, KBS2 but next year. Gong Yoo plays Park Chan Ho in the second drama called When the Heart Beats. The drama used to be broadcast at 20:40 every Sunday, with a total of 29 episodes.
Twenty Years (2003)
Release year: 2003
Genre: Comedy, Romance, School, Youth, Drama
Produce: SBS
Directed by: Lee Yong Suk Yoo In Shik
Actors: Gong Yoo, Lee Yoo Ri
In the 20-episode series 20 Years, Gong Yoo plays Seo Joon. This romantic and romantic drama was broadcast on SBS in 2003. In this drama, Gong Yoo was cast as the male lead, but his name as an actor was not as famous as it is now.
Big (2012)
Release year: 2012
Genre: Romance, Comedy, Drama, Body Swap
Produce: Bon Factory Worldwide
Directed by: Ji Byung-hyun, Kim Sung-yoon
Actors: Gong Yoo, Lee Min-jung, Shin Won-ho, Bae Suzy
Returning to the KBS drama, Gong Yoo plays Seo Yoon Jae. He is the silhouette of a doctor who happened to meet Gil Da Ran. They dated and got engaged, then decided to get married soon. However, before the wedding was held, Seo Yoon Jae had an accident with Kang Kyung Joon, who was said to be Gil Da Ran's student.
Seo Yoon Jae was initially sentenced to death but was eventually put in a coma. Then the problem arose. Seo Yoon Jae and Kang Kyung Joon's souls were swapped and only Gil Da Ran knew about it. Kang Kyung Joon's soul is trapped in the comatose Seo Yoon Jae's body, whereas Seo Yoon Jae is still as active as usual but with Kang Kyung Joon growing up.
Many events follow, starting from Seo Yoon Jae, who is uncomfortable with his new body Kang Kyung Joon, to Gil Da Ran, who has to adjust to Seo Yoon Jae's immature attitude because he was bullied. trapped in Kang Kyung Joon's body. Drama Big is a comedy, romance genre that was successfully broadcast with 16 episodes in 2012.
Screen (2003)
Release year: 2003
Genre: Drama
Produce: SBS
Director: Lee Seung-Ryeol
Actors: Park Jung-Chul, Kim Tae-Hee, Gong Yoo
Screen is a drama that tells the story of a triangle between Kim Joon Pyo, Yoo Ra and Kim So Hyun. This series is broadcast by SBS and has reached 18 episodes. Gong Yoo, who plays Kim Joon Pyo, runs into several other artists such as Kim Tae Hee, Oh Seung Hyun and Park Jung Chul.
The movie Screen belongs to the romantic and family genre which was broadcast in 2003. In addition, the same year, Gong Yoo also appeared in the drama "My Room, Your Room".
One Fine Day (2006)
Release year: 2006
Genre: Romance, Romance
Produce: MBC
Director: Shin Hyun-chang
Actors: Gong Yoo, Sung Yu-ri, Namkoong Min, Lee Yeon-hee
Playing Seo Gun in this MBC drama, Gong Yoo collided with Sung Yuri. The 2006 television series "One Fine Day" was 16 episodes long, set in Australia. Gives the story of Seo Gun, who lost his parents and was separated from his younger brother, Seo Ha Neul, for 15 years. Seo Gun also has a poor foster family who are friends of his father in Australia.
Not long after that incident, Seo Gun's adoptive family named Hyo Ju was convicted of a heart attack. Seo Gun also works as a con man to fulfill the needs of himself and his new family. He also decided to return to Korea to find his sister.
Seo Gun intended to trick a wealthy family into paying for Hyo Ju's medical treatment, but it turned out to be the same family that adopted his younger brother, Seo Ha Neul, who changed his name to Park Hae Won. Her younger sister has become an adult woman and is currently working in an aquarium. Trouble arose when Seo Gun's adopted sister, Lee Yeon Hee, followed him to Korea. It's complicated, isn't it?
Hard Love (2002)
Release year: 2002
Genre: Romance
Produce: KBS2
Director: Lee Kang Hyun
Actors: Jo Min Ki, Oh Yeon Soo, Gong Yoo
In the same year, Gong Yoo returned to acting in the drama "Hard Love" broadcast by KBS2 in 2002. The actor played the character Seo Kyung Chul. The film is 19 episodes long, in the romantic-sad genre, about an unhappy marriage, then the appearance of a third person.
Salenhanh – Product review blog
Address: 115 Nguyen Van Qua, Tan Hung Thuan Ward, District 12, Ho Chi Minh City
Website:  https://salenhanh.com/en
Mail: Salenhanh.com@gmail.com
#salenhanh #Reviewsalenhanh