Not only famous for being handsome, actor Go Soo is also very successful. In his film debut Some (2004), the actor born in 1978 was even awarded the Best New Actor award at the Grand Bell Awards. Since then, his name became a concern and registered to get extraordinary roles for his acting career.
The films he appeared in were mostly successful in the market. Go Soo's movies are not only in demand but also have high quality in terms of plot. Out of the many films he has been in, we have selected ten of the best for you. You don't have to worry about being boring because the genre choices are varied. Check out the recommendations below!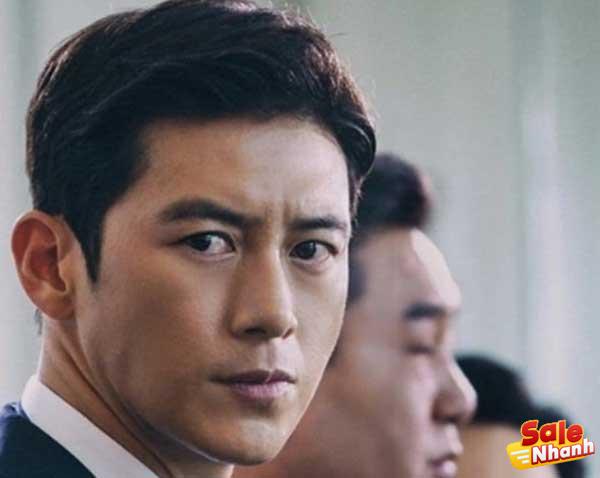 Bystanders
Release year 2022
Genres Crime , Drama , Horror
Director Lee Jong Seok
Cast Go Soo Lee Hee Joon Lee Kyung Young
Outsiders (2022) is a 16-minute film about Go Soo directed by Lee Jong Seok. Previously, Lee Jong Seok participated in The Negotiation (2018) and became an assistant director for Ode to My Father (2014).
This short film tells the story of cases of illegal land sales including the eviction of residents by a mayor.
His actions were revealed in the worst session of the National Assembly, and also overshadowed by the preparation for the 2002 World Cup. Go Soo starred with three other actors, Lee Hee Joon, Jeong Young Do. and Lee Kyung Young.
Way Back Home
Release year 2013
Genre Drama
Director Bang Eunjin
Cast Jeon Do Yeon Go Soo
Jung Yeon is a caring wife and mother. He lives very far from his hometown. The difficult conditions became more apparent when Jung Yeon got into legal trouble. She and her husband, Jong Bae, open an auto repair shop. Unfortunately, this couple is caught up in an unpaid debt.
Financial difficulties caused the couple to have a big conflict about money, so Jung Yeon left. He left a note saying he will be back in a few days.
At this point, things got even more complicated when Jung Yeon appeared in Paris carrying more than 30 Kg of cocaine in her suitcase. Jung Yeon and her family's nightmare begins.
Awaiting
Release year 2014
Genre Drama , Romance , Short
Director Kang Je Gyu
Cast Moon Chae Won Son Sook Go Soo
Waiting (2014) is a short film part of a compilation project called Beautiful 2014. This project is an annual project that has been organized three times by Chinese online platform, Youku Tudou and Festival. Hong Kong International Film.
Go Soo's film, which lasts about 26 minutes, tells the story of a woman named Yeon Hee who arrives in Pyongyang by train.
When looking at old photos, she remembers telling her husband Min Woo played by Go Soo that he would not let her 'cross the border' to the North because of the political situation at the time.
Unfortunately, Min Woo left anyway and made sure he never returned home. Awaiting (2014) is one of four short films that follow the Beautiful 2014 project.
The Front Line
Release year 2011
Genre Action , Drama , War
Director Janghoon
Cast Shin Ha Kyun Go Soo
At the end of the Korean War, fighting on the eastern front of Aerok Hill was still raging. After all, the two Koreas, North and South, must compete for strategic points to define a new border.
Many lives are at stake, one of which is the captain of the Korean army. The bullet that killed him turned out to be that of a Korean soldier.
Kang Eun Pyo as a Lieutenant of the Defense Security Command was ordered to the eastern frontline earlier to investigate the murder. When he got there, he was surprised to meet Kim Soo Hyuk, played by Go Soo. The reason is that Eun Pyo knows that Soo Hyuk is dead.
The Last Princess
Release year 2016
Genres Action , Biography , Drama , History
Director Hur Jinho
Cast Son Ye Jin Park Hae Il
In the movie starring Son Ye Jin, Go Soo also participated. Although he only appeared as a guest, his role is quite important because he is the grandson of King Go Jong, Prince Lee Woo.
The Last Princess (2016) is based on the novel Deokhyeongjoo by Kwon Bi Young. The novel is based on the life of the last princess in Korea.
Deok Hye is the last Korean princess since she was a teenager who was forcibly taken to Japan as a hostage. He fought to maintain Korea's hopes of independence.
Along with him are several other characters, one of which is Jang Han. To restore Korean sovereignty, Jang Han tries to bring Deok Hye back to Korea.
The Royal Tailor
Release year 2014
Genre Drama , History , Romance
Director Lee Won Suk
Cast Han Suk Kyu Go Soo Park Shin Hye Yoo Yeon Seok Ma Dong Seok
Go Soo's film The Tailor (2014) presents a story set in a kingdom that isn't just fun. Starring Han Suk Kyu, Park Shin Hye, Yoo Yeon Seok, and Ma Dong Seok, this drama has a story that will immerse you in the life story of a mediocre tailor.
Go Soo as Kong Jin is known to be a seamstress who often makes clothes for entertainers. The clothes he makes go beyond the values ​​that exist in society. One day she was taken to the palace to make clothes for the king and queen.
Constantly in contact with the queen, made Kong Jin feel something, moreover he knew that the queen lived in suffering because of the king's attitude. This closeness is used by Dol Seok, a high-ranking tailor of the palace who is jealous of Kong Jin's genius, to defame him. Kong Jin's life has been threatened ever since.
Love 911
Release year 2012
Genre Medical , Psychological , Romance
Director Cha Bong Joo
Cast Go Soo Han Hyo Joo
Go Soo plays Kang Il in the movie Love 911 (2012) which he co-starred with Han Hyo Joo. He is a firefighter dedicated to saving victims.
In his heart, Kang Il is still grieving over his wife's death, so he rarely interacts with other people except for work. That day when a doctor named Mi Soo misdiagnosed a woman so close to death, Kang Il was there.
Kang Il was ordered by his superiors to make sure that the woman's husband didn't do anything rash. Unfortunately, this makes Kang Il an easy target. Mi Soo knows about the incident and has a plan that can save him.
The Fortress
Release year 2017
Genre Action , History , Politics , War
Director Hwang Donghyuk
Cast Lee Byung Hun Kim Yoon Seok Park Hae Il Go Soo Park Hee Soon
In 1636, during the Qing Dynasty's invasion of Joseon, King Injo and his subordinates Choi Myung Kil and Kim Sang Hun hid in the mountains. They were trapped in the cold and surrounded by enemies.
The king was in a dilemma as his people began to die of cold and hunger. The Qing army itself was commanded by General Yong Gol Dae.
Along with his army, he immediately surrounded the fortress and got the king in trouble. During the armistice, the Qing wanted to hand over the Crown Prince as a hostage.
This situation left the king with a difficult choice. Here Go Soo plays Seo Nal Soe, a blacksmith ordered by the king to recruit an army.
White Night
Release year 2009
Genre Drama , Psychological , Romance
Director Oh Sang Ho , Park Shin Woo
Cast Son Ye Jin Go Soo Han Seok Kyu
Go Soo's next drama is an old Korean drama that aired in 2009. Entitled White Night (2009) he also starred in Son Ye Jin and Han Suk Kyu.
This movie is based on the famous Japanese detective story by Keigo Higashino. The conflict in this movie begins when detective Han Dong Su investigates the death of a murdered man after being released from prison.
After an investigation, death brings him back to a murder case 14 years ago; a case that continues to haunt Han Dong Su to this day.
The alleged perpetrator of the incident is the mother of a woman named Mi Ho. Mi Ho herself has an assistant named Yo Han played by Go Soo who is always by his side.
Detective Han is sure that Yo Han is the son of the victim in the murder case 14 years ago. However, he also finds out that Yo Han is involved in the recent murder. Is Yo Han really the culprit and why does he do it when he's also the victim?
The Tooth and the Nail
Release year 2017
Genres Drama, Mystery, Horror
Director Kim Hwi
Cast Go Soo Kim Joo Hyuk Moon Sung Geun Park Sung Woong
The Tooth and The Nail (2017) is Go Soo's film set in the 1940s. It is said that a magician named Suk Jin has realized that the death of his fiancée is not a case. suicide is a murder. Because Suk Jin feels his fiance has a secret. While searching for the truth, she meets Do Jin.
Do Jin is currently the richest person in Gyengseong or Seoul. He was arrested for killing his driver, Choi Seung Man. Seung Man's body was not found, but evidence was left. In the movie, Go Soo plays Choi Seung Man.
You can be sure that the ten Go Soo movies that we have selected in this article are all very high quality. Most of them already hit happy audience numbers by the time they hit theaters. Thanks to his looks, he also receives awards regularly. How? Aren't you curious about the work of this amazing actor?
Salenhanh – Product review blog
Address: 115 Nguyen Van Qua, Tan Hung Thuan Ward, District 12, HCMC
Website: https://salenhanh.com/review-movie/
Mail: Salenhanh.com@gmail.com
#salenhanh #Reviewsalenhanh