Gal Gadot Varsano aka Gal Gadot is already a familiar name. This actress has been trying to be a chat ever since she was given a role that was more than just a cameo. Most people know her when she played the character Gisele in the Fast and Furious sequel.
This period of his life was unusual. After participating in a beauty contest in 2004, Gal Gadot then enlisted for 2 years. This is what paved the way for action movies. Not many actresses have a military background. What movies did Gal Gadot act in? Let's review 10 films of Gal Gadot, the actress who came from the army.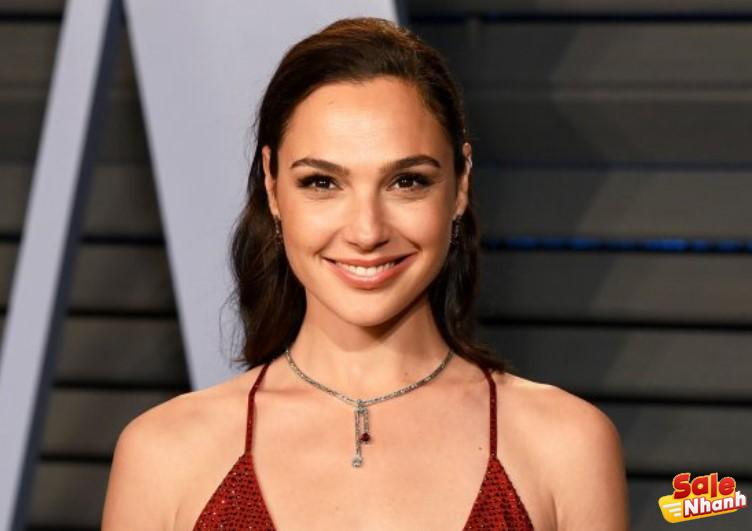 Knight and Day [2010]
Roy Miller is wanted by the CIA for carrying a Zephyr, a high-powered battery that can light up a city. On the run, he meets June Havens on a plane. Miller used Havens as a shield from the CIA. People who are just ordinary people, must participate in a dangerous adventure.
The film Knight and Day stars Tom Cruise as Roy Miller and Cameron Diaz as June Havens. Gal Gadot plays Naomi, an accomplice to Antonio Quintana, a criminal who wants to buy Zephyr from Miller. You can see the action of Gal Gadot as an accomplice to the villain in this movie.
Fast Five [2011]
Dom Toretto escapes from the army with the help of Mia and Brian. Then they went to Rio de Janeiro. They then regroup their fellow racers to hunt down Hernan Reyes, a sly businessman. On the other hand, an agent who never fails in his mission, Luke Hobbs is after them.
Gal Gadot plays Gisele Yashar's character. Gisele's image had previously appeared briefly in the first sequel, Fast Furious 2009. In Fast Five, she took on the role of Gisele, who became part of Dom, Mia and Brian's team. Gal has to ride a Ducati Streetfighter which makes him look bad.
Wonder Woman [2017]
Diana has been trained since childhood to prevent her country from being attacked by Ares. One day, Steve Trevor, an American soldier, was stranded in Themyscira, where Diana lived. Feeling in need of her mother's help, Diana wanted to help Trevor and the two travel to other parts of Earth during World War I.
Gal Gadot as Diana. Training from an early age has given him a superhuman fighting ability, along with a solid shield. This superhero image is made quite human by showing Diana's emotional and fragile side when she sees humans in war.
Fast & Furious 6 [2013]
Dom and his friends are living happily in Brazil. Happiness is disturbed when Hobbs comes for help to capture the fugitive, Owen Shaw. Hobbs also shows a photo of Letty, who is presumed dead and holds a special place in Dom's heart. Letty was trapped in Owen Shaw's siege. Dom is ready to help and free Letty.
Gal Gadot returns to play Gisele Yashar's character. This time he had a relationship with Han and the two helped Dom in capturing Shaw. In this film, the audience is shown a love scene of Gisele and Han, not much but enough to attract attention.
Date Night [2010]
Phil takes his wife, Claire, on a date. Their married life began to fall apart after the birth of a child. They went to a restaurant in Manhattan but couldn't get a table. Since one person's name was called but there was no answer, they claimed to be the one with the reservation. This action really put their lives in danger.
Gal Gadot plays Natanya, a model and lover of Mark Wahlberg's Holbrooke Grant. Phil Foster played by Steve Carrell and Claire played by Tina Fey had trouble finding the flash drive and asked Holbrooke for help. Although not the main character, his appearance is enough to steal attention.
Batman v Superman: Dawn of Justice [2016]
Release year : 2016
Genre: Action, Adventure, Science Fiction
Directed by: Zack Snyder
Actors: Ben Affleck, Henry Cavill, Amy Adams
Production company: Warner Bros., Atlas Entertainment, Cruel & Unusual Films
Gotham, the city where Bruce Wayne lived, was ruined by Superman's actions. One of Bruce's friends, Jack, died as a result of this incident. Bruce hatches a plan to eliminate Superman from his city. The fight was inevitable between Batman against Superman, but Batman was battered.
Gal Gadot played Wonder Woman in Batman v Superman: Dawn of Justice. In the midst of the conflict between Batman and Superman, Wonder Woman appears to restore their essence as superheroes, namely fighting crime. Wonder Woman's temperament and abilities can be portrayed well by Gal Gadot.
Triple 9 [2015]
The story begins when Irina, the wife of a Russian gangster, forces a group of criminals to rob a bank to get rid of her husband. They were asked to steal important documents. In the midst of the action, there is betrayal that leads to chaos. The chaos involved many parties, including a corrupt police conspiracy.
In this film, Gal Gadot plays Elena, the sister of a gangster wife who wants to get rid of her husband. The character is interesting, she has to be a mother to a boy. On the other hand, she is also the sister of a gangster's wife. This movie is tense, if you like suspenseful plot with suspenseful plot then this movie is worth watching.
Justice League [2017]
Steppenwolf threatens the earth, Batman feels called to intervene once again. Losing Superman actually made him feel less powerful, so he assembled the superheroes he named the Justice League. With the help of Wonder Woman, Batman is able to collect Aquaman, The Flash, and Cyborg.
Gal Gadot plays Wonder Woman again. He has more chances to appear with Batman played by Ben Affleck than any other superhero. As before, she returned to her glamorous appearance as the only female superhero. The characters are strong and can work together to defeat Steppenwolf.
Criminal [2016]
Jerico was sentenced to death. The CIA offers him a memory implant test for an unfinished mission. Jerico agrees to be released. After being paired with Bill Pope's memory, Jerico has Bill-like abilities. Unfortunately, Jerico's attempt to escape the death penalty is in danger and Bill dies.
Gal Gadot plays Jillian "Jill" Pope, the wife of the late Bill Pope and the mother of his daughter, Emma. The loss of a husband and the appearance of different people whose personalities are almost the same cannot be taken for granted, except after seeing that Jerico and Emma can communicate as well as father and son. .
Keeping Up with The Joneses [2016]
Jeff and Karen Gaffney are a simple suburban couple. One day, they have new neighbors, Tim and Natalie Jones. They lived side by side until the Gaffneys became suspicious of the Joneses and were spying on them. It turns out that the Joneses were undercover agents on a secret mission to drag the Gaffneys into it.
Gal Gadot plays Natalie Jones. There are also Jon Hamm as Tim Jones, Isla Fisher as Karen Gaffney and Zach Galifianakis as Jeff Gaffney. Gal Gadot looks cool in this movie while doing action scenes with Jon Hamm. Not only the action but this movie can also make us laugh because of the action sequences of Zach Galifianakis.
Gal Gadot's movies are mostly action movies. Perhaps because he was familiar with the military world regarding weapons. That's what makes it attractive, because not many actresses have also been in the military.
https://salenhanh.com/