Frank Grillo is an Italian-American actor and commercial star. He started acting in 1992 through the film Mambo Kings. After that, he started receiving offers to star in a number of movies and TV series. Captain America: The Winter Soldier is one of the films he received a lot of attention for thanks to his brilliant acting.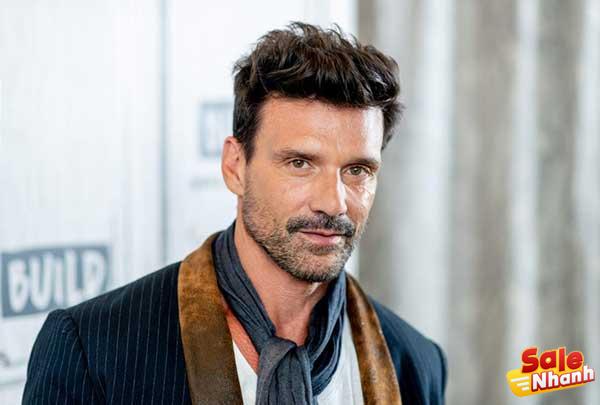 Although he was not the main character, he made a memorable appearance in the film.
The years that followed were even better for the martial arts actor. Here are some movies starring Frank Grillo, either as a lead actor or a supporting actor.
Captain America: The Winter Soldier
Release year 2014
Genres Action , Adventure , Crime , Drama , Friendship , Psychological , Science Fiction , Superhero , War
Produced by Marvel Entertainment , Marvel Studios , Walt Disney Pictures
Director Anthony Russo, Joe Russo
Cast ∙ Chris Evans ∙ Samuel L. Jackson ∙ Scarlett Johansson Robert Redford ∙ Sebastian Stan
Frank Grillo joins the Marvel Cinematic Universe (MCU) as a character in Captain America: the Winter Soldier. And here he plays Brock Rumlow.
This movie is a direct sequel to Captain America: The First Avenger as well as the ninth installment in the MCU.
Set in the battle for New York in The Avengers, Captain America must adapt to a new, modern world.
All parties are trying to restore the situation and emotions to continue with life. Frank Grillo is one of them. The commander of the counter-terrorist team is trying to recover himself and try to prevent bad things from happening.
The Gray
Release year: 2011
Genre: Survival, Drama
Produce: LD Entertainment
Directed by: Joe Carnahan
Actors: Liam Neeson, Frank Grillo, Dermot Mulroney
Frank Grillo and Liam Neeson star in this movie. The story in this movie is based on a short story called Ghost Walker by Ian Mckenzie. Here, Mckenzie also joined as a screenwriter.
Meanwhile, the entire story of the film follows the journey of a group of men stranded in Alaska. The men were there because the plane they were on crashed. There, they must save themselves from the relentless gray wolves that hunt.
Throughout this movie, we will witness how these men manage to survive in very cold weather. One by one they died from the inclement weather and the wolves.
John Diaz (Frank Grillo) tries to stay sober while waiting for help to arrive. In addition, he must help his other colleagues to survive.
Disconnect
Release year: 2012
Genre: Drama, Psychological
Production: LD Entertainment, Exclusive Media Group
Director: Henry Alex Rubin
Actors: Jason Bateman, Hoope Davis, Frank Grillo, Michael Nyqvist
With a cybercrime theme, Disconnect tells about the negative impact of using the internet, such as mobile phones, laptops and other devices in accessing social networks. These tools can track our whereabouts.
The Internet makes its users connect with each other. This movie tells a number of stories, all of which are linked to one thing, which is how horribly wrong the impact of Internet usage can be.
Kyle (Max Thieriot) is a model at a prostitution website. He serves customers via webcam without having to make the footage they want. From this job, Kyle can make ends meet.
One day, Nina (Andrea Riseborough), a reporter, tries to use Kyle's services. Strangely, he didn't turn on his webcam.
Apparently Nina just wanted to chat and explore the world of prostitution to advance her career. Kyle realizes Nina's motives, so he devises a plan to prevent her work from being discovered.
The story revolves around Ben (Jonah Bobo) who becomes a victim of cyberbullying by his friends. It started when he caught one of his friends putting urine in a vending machine.
When the can full of urine was drunk, the buyer vomited immediately. Ben is interested in finding out the owner of the video and wants to prank him.
In the next story, there is a couple Cindy (Paula Patton) and Derek (Alexander Skargard) who get into family troubles because of online gambling.
Their marriage almost fell apart because every thing that happened was gambling. When Cindy and Derek's credit cards are stolen and they lose everything they own.
So in one of the three stories in the movie, you can see the performance of Frank Grillo. He played the role of Mike Dixon.
Warrior
Release year: 2011
Genre: Sports, Drama
Produce: Mimran Schur Pictures
Directed by: Gavin O'Connor
Actors: Joel Edgerton, Tom Hardy, Jennifer Morrison, Frank Grillo, Nick Nolte
This sports drama tells the story of two siblings Brendan Conlon (Joel Edgerton) and Riodan Conlon (Tom Hardy) entering the world of martial arts.
They fight and Brendan eventually decides to join his mother. Meanwhile, his younger brother, Tommy Conlon (Tom Hardy) joins his father, a retired Marine.
Brendan practices martial arts under the direction of Frank Campana (Frank Grillo). A few years passed and Brendan became a successful MMA fighter.
However, in a big match, he has to face his own brother, Tommy. The match was the best he could do to overcome the economic difficulties he was facing.
Apparently Tommy was trained in martial arts by his father, Paddy Conlon (Nick Nolte). Unbeknownst to Brendan, Tommy is also a capable freestyler.
End of Watch
Release year: 2012
Genre: Action, Horror
Produce: Studio Canal, Exclusive Media
Directed by: David Ayer
Actors: Jake Gyllenhaal, Michael Pena, Anna Kendrick, Natalie Martinez, America Ferrera, Frank Grillo
Brian Taylor (Jake Gyllenhaal) and Mike Zavala (Michael Pena) are two police officers who are in a brutal confrontation in the South Central area of ​​Los Angeles. In this film, Frank Grillo appears as a policeman where both serve.
In the South Central Coast, violence and fighting are their daily meals. One day, they handle a shooting between gangs.
In that incident, a perpetrator was arrested for possession of a gold- and diamond-encased weapon.
Other days, there are also quite complicated smuggling cases. All of these cases seem to expose them to a vast network of notorious Mexican gangs.
Pride and Glory
Release year: 2008
Genre: Crime, Drama
Production: New Line Cinema, Solaris Entertainment
Directed by: Gavin O'Conor
Actors: Edward Norton, Jon Voight, Noah Emmerich, Jennifer Ehie
Ray Tierney (Edward Norton) is a detective for the New York Police Department. He put him on the charge of murder. Ray was born into a police family.
His father and other siblings are also police officers. One day, Ray takes on a mission to investigate the area assigned to Francis Tierney Jr. (Noah Emmerich).
Police received a tip that Ray's brother was involved in fraud. During the investigation, Ray found a lot of evidence that the news was true.
He also finds evidence that his brother-in-law, Jimmy Egan (Collin Farrell) is involved in the act. The longer he investigates, the more evidence that his brothers are involved in the crime.
Reprisal
Release year: 2018
Genre: Action, Horror
Producer: Ingenious Media, Emmett Furla Oasis Film
Director: Brian A Miller
Actors: Bruce Willis, Frank Grillo, Johnathon Schaech, Olivia Culpo
Jacob (Frank Grillo) is a kind and humble banker. He has a harmonious family life with his wife Christina (Olivia Culpo) and a daughter Maribel (Natalie Sophie Butler) with diabetes.
Jacob is traumatized by the violence he experienced as the victim of a bank robbery. During that incident, Jacob watched his colleague die.
Not yet recovering from his injury, Jacob witnesses another robbery. He then invites James (Bruce Willis), his neighbor, to catch the robber. James is a retired police officer.
Jacob thinks that James is the perfect man for the job because, as far as Jacob knows, the bandit is very smart. The plan was also supported by the FBI, who studied the pattern of the robbers.
While Jacob and James are busy with their plan to catch robbers, Christina and Maribel are kidnapped by them. Jacob also has one more mission, which is to catch the robber and save his wife and children.
The Purge: Anarchy
Release year: 2014
Genre: Action, Horror
Producer: Platinum Dunes, Blumhouse Productions
Director: James DeMonaco
Actors: Frank Grillo, Carmen Ejogo, Zach Gilford, Kiele Sanchez, Michael K Williams
The Purge: Anarchy is the second installment in The Purge series. The story depicts a dark world where the government enforces the rule that people can do anything in 12 hours.
They are completely free to do anything, including murder and other crimes. There will be no punishment for anyone who commits a crime during this special time.
In this story, there is a cop named Leo Barnes (Frank Grillo) who wants to avenge the death of his son.
However, in carrying out his actions, Leo becomes the savior for those targeted by the devil at that particular time.
Wheelman
Release year: 2017
Genre: Neo-Noir Crime, Horror
Produce: The Solution Entertainment Group
Directed by: Jeremy Rush
Actors: Frank Grillo, Garret Dillahunt, Caitlin Carmichael, Wendy Moniz
Wheelman presents the story of a paid driver who struggles to escape the problems in life that are binding him. He then accepts a job to help with the robbery mission. While on a mission, he received news that his wife and children were in danger. He realizes that he has been betrayed by one of the people who hired his services.
Frank Grillo as a paid driver who sets out to find out who the people who have done evil to him are.
When he is hired as a paid driver for another heist, he tries to connect with his traitor. But then he can't figure out who he can really trust.
Homefront
Release year: 2013
Genre: Action, Horror
Produce: Millennium Films
Directed by: Gary Fleder
Actors: Jason Statham, James Franco, Winona Ryder, Kate Bosworth, Rachelle Lefevre, Frank Grillo
Phil Broker (Jason Statham) is a retired DEA agent and US veteran. He and his daughter Maddy (Izabela Vidovic) move to a small town in Louisiana. The reason he moved was because his camouflage was exposed so he couldn't complete the quest.
Worried about his family being threatened, Phil takes the whole family with him to avoid the threat. However, Maddy gets into a fight with Teddy Klum (Austin Craig), which leads to Phil being called to the school.
However, instead of solving the problem, Phil gets into a fight with Jimmy (Marcus Hester), Teddy's father, because his son often annoys Maddy.
The fight was the beginning of Phil's bad luck. Jimmy seems to have ordered his brother, a drug dealer, to teach Phil a lesson.
Jimmy's brother explores Phil's background until he discovers that Phil is a former member of the DEA who killed most of the gang members of Danny (Chuck Zito), Jimmy's younger brother.
The vengeance in Danny's heart boiled even more. He kidnaps Maddy and forces Phil to atone for what he did while active in the DEA.
Oh, yes, in this movie, Frank Grillo is cast as Cyrus Hank. He was one of the supporting actors who completed the story.
Those are 10 movies by Hollywood's top actor, Frank Grillo, that are fun to watch. This actor is actually known as one of the characters in the films produced by Marvel studios.
But looking at his achievements, this actor also diligently starred in several TV series. Jailbreak, Shield and Blind Justice are some of Grillo's excellent acting TV titles.
Salenhanh – Product review blog
Address: 115 Nguyen Van Qua, Tan Hung Thuan Ward, District 12, Ho Chi Minh City
Website: https://salenhanh.com/en
Mail: Salenhanh.com@gmail.com
#salenhanh #Reviewsalenhanh