Another young actor whose name skyrocketed after starring in the Netflix TV series titled Stranger Things (2016). Who else but Finn Wolfhard.
This Canadian-born actor is no less cute and attractive than the others. Starting his career in 2013, who realized that Finn Wolfhard also appeared in The 100 (2013) series?
The success of his debut, Finn Wolfhard is actually mentioned as an actor who subscribes to the Netflix series. However, he expanded his career further with his famous big-screen debut titled It (2017).
Playing a character named Richi Tozier, Finn Wolfhard received a lot of critical acclaim. In fact, I also played in It Chapter Two (2019) and was attracted to star in other popular movies.
For Finn fans, this time Salenhanh will give some suggestions for popular movies starring Finn Wolfhard. Curious? Keep reading the article until it's over!
Movie It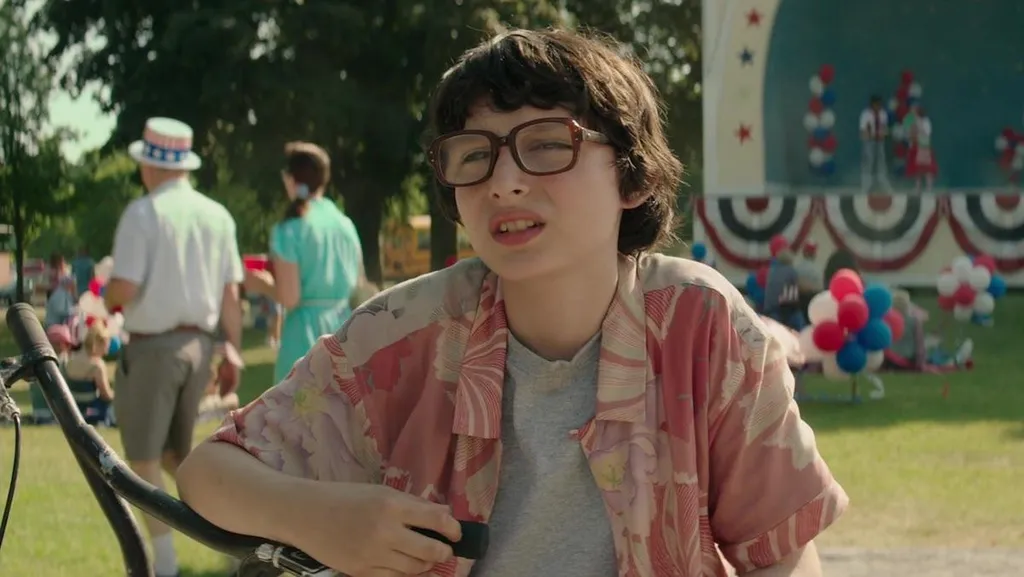 Release year: 2017-2019

Genre: Coming of Age, Horror

Production: New Line Cinema, Lin Pictures, Vertigo Entertainment, KatzSmith Productions

Directed by: Andy Muschietti

Actors: Jaeden Lieberher, Bill Skarsgård, Jessica Chastain, James McAvoy, Bill Hader, Isaiah Mustafa, Jay Ryan, James Ransone, Andy Bean, Bill Skarsgård
It (2017-2019) became one of the horror movies that was amazed and scared by many people. Adapting the story from the novel by Stephen King, this film received high praise from the audience. Moreover, the clown character Pennywise is very scary and does not hesitate to kidnap the children he meets in the city.
In this thriller, Finn Wolfhard is lined up to play a character named Richie Tozier. This child is mentioned as a member of a group called The Loser Club.
This group of kids adventure and fight Pennywise the clown. Can these kids survive the clown attack?
Movie The Goldfinch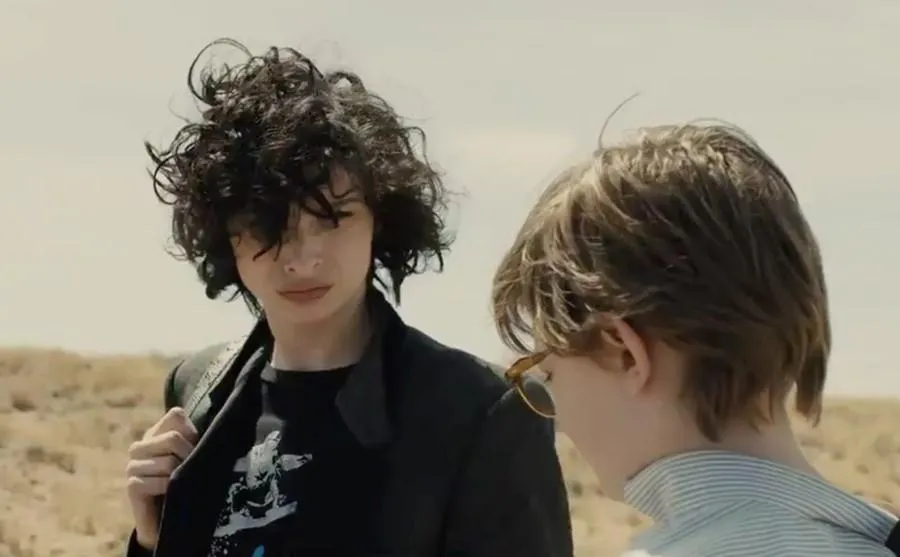 Release year: 2019

Genre: Drama

Produce: Amazon Studios, Color Force

Directed by: John Crowley

Actors: Ansel Elgort, Oakes Fegley, Aneurin Barnard, Finn Wolfhard, Sarah Paulson, Luke Wilson, Jeffrey Wright, Nicole Kidman
Entering 2019, this time Finn Wolfhard appeared in the film called The Goldfinch (2019) directed by John Crowley.
In this film, Finn has clashed acting with Ansel Elgort all the way to Nicole Kidman. The film itself is also quite sad because it tells the life of a boy who lost his mother in a terrorist attack at the Art Museum.
In The Goldfinch (2019), Finn Wolfhard plays a younger version of Boris Pavlikovsky's character. Boris Pavlikovsky is a good friend of the main character. But this kid is pretty naughty.
Boris, a Ukrainian, gave Theo the names of drugs and alcohol. In the end, they also parted. This is because Boris did not follow Theo to escape to New York.
Movie The Addams Family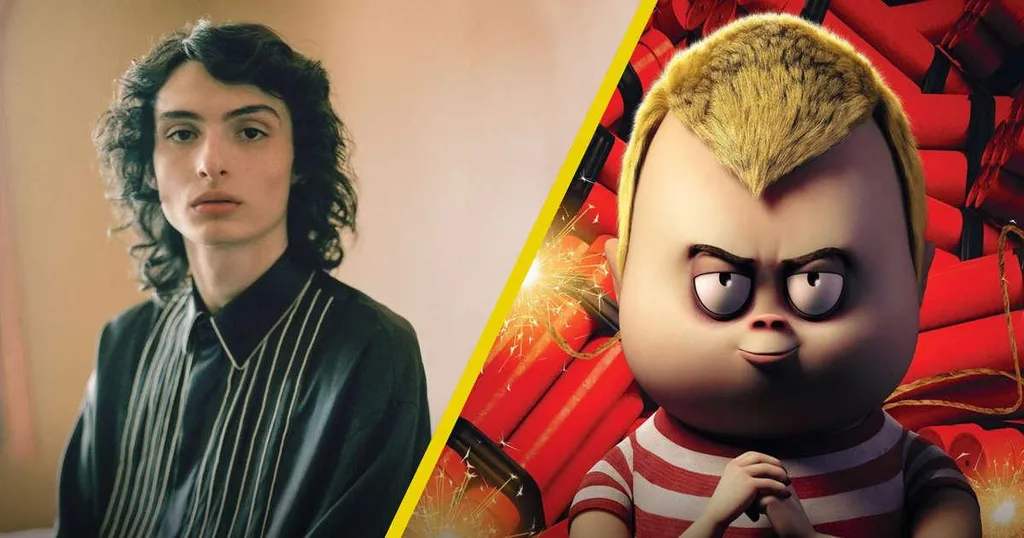 Release year: 2019

Genre: Animation, Black Comedy, Supernatural

Production: Metro-Goldwyn-Mayer, Bron Creative, The Jackal Group, Cinesite Studios, Nitrogen Studios

Directed by: Conrad Vernon, Greg Tiernan

Actors: Oscar Isaac, Charlize Theron, Chloë Grace Moretz, Finn Wolfhard, Nick Kroll, Snoop Dogg, Bette Midler, Allison Janney
Unlike the previous film, this time Finn Wolfhard is ranked as a voice actor for an animated film. The Addams Family (2019) is a film directed by Conrad Vernon and Greg Tiern, adapted from the characters created by Charles Addams.
This animated film also has the participation of a series of big names such as Oscar Isaac, Charlize Theron, Chloë Grace Moretz to Snoop Dogg.
Finn Wolfhard is trusted to voice the main character named Pugsley Addams. This character is the youngest son of the couple Gomez and Morticia Addams who also live isolated from the outside world.
This child cannot be himself, because he wants to brag to his parents too much and does the wrong thing.
Movie Ghostbusters: Afterlife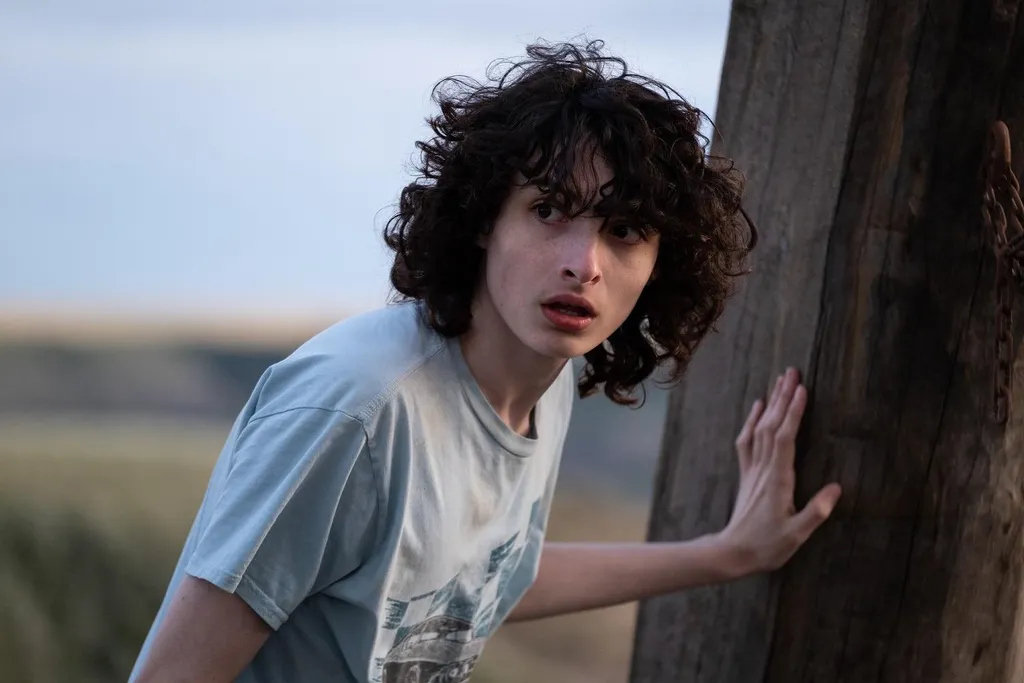 Ghostbusters: Afterlife (2021) is another popular movie that once starred Finn Wolfhard. The film, directed by Jason Reitman, is adapted from the very popular Ghostbusters (1984-1989).
This time, he will play a story that is no less exciting and still makes the audience laugh when watching. In this film, Finn Wolfhard plays a character named Trevor, Callise's son who moves to a farm.
Trevor and his mother join Ghostbusters and embark on an extraordinary adventure. They go into the mines and find many unique and funny facts. They also help the curious ghost solve his problems.
Movie Dog Days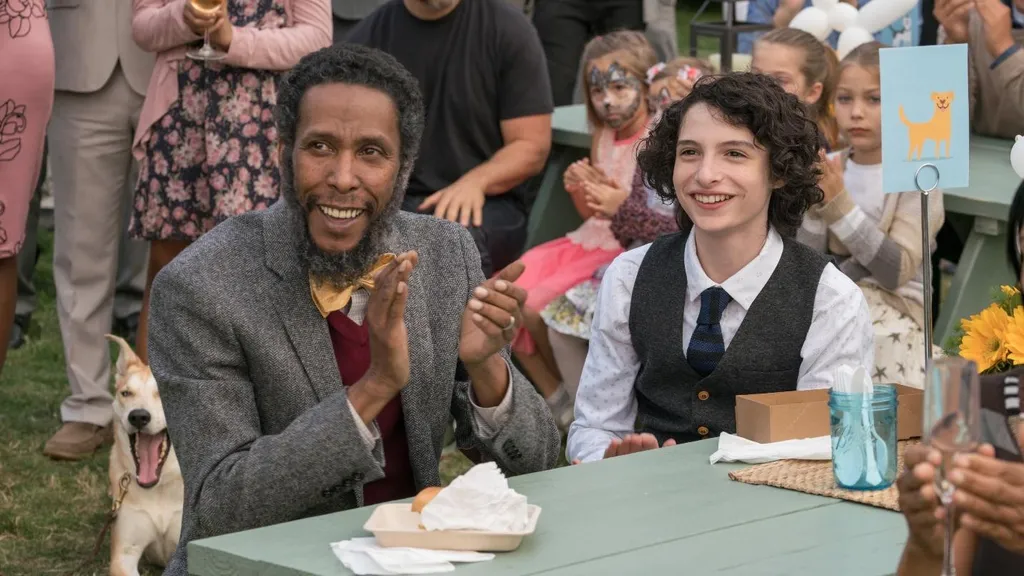 Release year: 2018

Genre: Romance, Comedy

Produce: LD Entertainment

Directed by: Ken Marino

Actors: Nina Dobrev, Vanessa Hudgens, Adam Pally, Eva Longoria, Rob Corddry, Tone Bell, Jon Bass, Michael Cassidy, Thomas Lennon, Tig Notaro, Finn Wolfhard, Ron Cephas Jones
Back in 2018, this time Finn Wolfhard clashed with Nina Dobrev, Vanessa Hudgens to Eva Longoria. Dog Days (201) is a rom-com film directed by Ken Marin. The film itself is about the lives of dogs in Los Angeles.
Finn Wolfhard is not among the main characters in this film. Finn Wolfhard plays a pizza delivery man named Tyler. This boy will help his boss at the pizzeria to find his pet dog.
Movie Howard Lovecraft and the Kingdom of Madness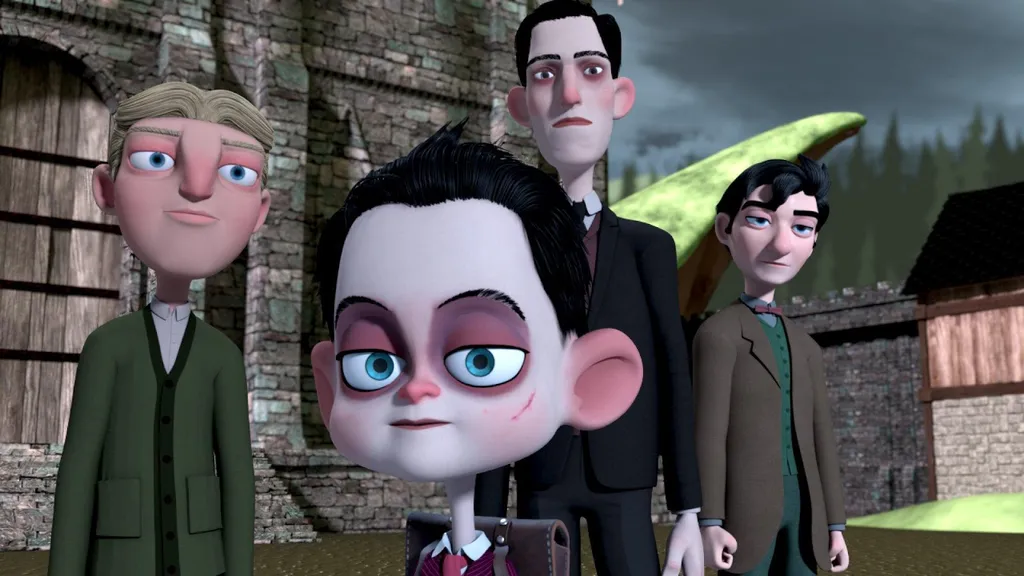 Release year: 2018

The cartoons

Produce: Arcana Studio

Directed by: Sean Patrick O'Reilly

Actors: Christopher Plummer, Mark Hamill, Scott McNeil, Jeffrey Combs, Finn Wolfhard, Doug Bradley
Once again in the ranks of voice actors, this time Finn Wolfhard plays in the Howard Lovecraft and Mad Kingdom (2018). This animated film was directed by Sean Patrick O'Reilly.
The story was originally adapted from a novel by Bruce Brown. However, to complete the final script, Sean Patrick O'Reilly took over Howard's story so he could return to his home.
Howard's adventures have not been easy. The reason is, there are many obstacles and journeys through space to be taken.
They even went to Antarctica to stop the creatures that want to destroy the world. In this film, Finn Wolfhard voices a character named Herbert West.
Movie The Turning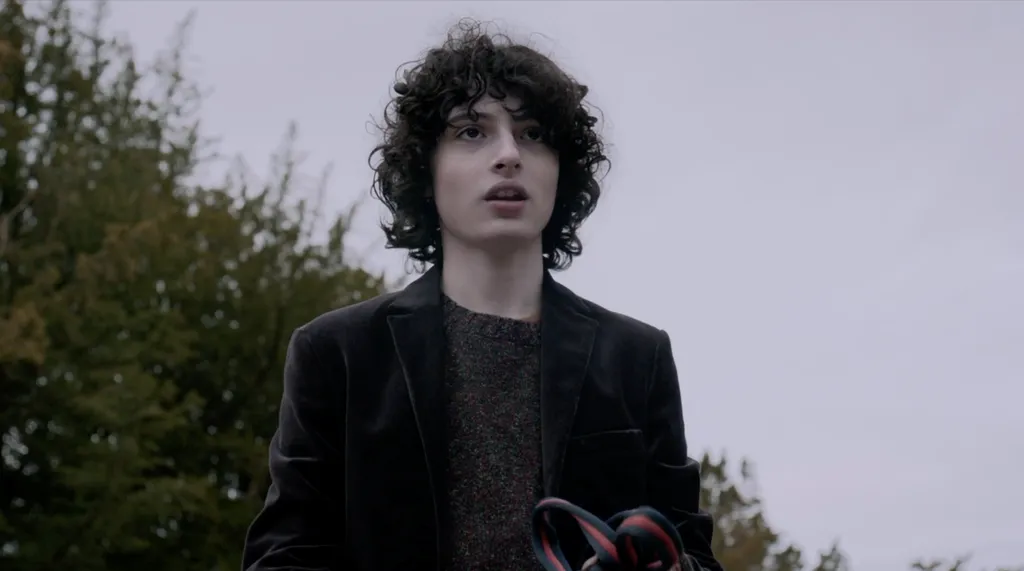 Belonging to the horror film genre, The Turning (2020) is one of the must-see films of Finn Wolfhard.
The film, which also stars Mackenzie Davis, Brooklynn Prince and Joely Richardson, is very tense and has goosebumps. The reason is, a family will experience a mystical disorder that causes their children to frequently hallucinate.
In this film directed by Floria Sigismondi, Finn Wolfhard plays a character named Miles. He is the adopted son and brother of Flora, who was adopted by Kate.
Miles and his sister are actually shrouded in various mysteries, so terrifying terrors often come to this family. In fact, what problems are Kate and her two children having to deal with?
Despite his young age, Finn Wolfhard has shown hard work and dedication as an actor. Even his acting skills are always improving.
Therefore, it is not surprising if the name of the actor born in 2002 can skyrocket. Out of the above movies, which one made you really curious?