Ewan McGregor is a Scottish actor known for his roles in a variety of film genres, including independent drama, giant science fiction, and musicals. Thus, his acting talent was honed and made him famous in both British and Hollywood cinema.
Born in Pertshire, Scotland on March 31, 1971, McGregor began his career in films and television series until he eventually landed roles in feature films. His first acting role was as a supporting role in the film Being Human [1994] with comedian Robin Williams as the lead actor.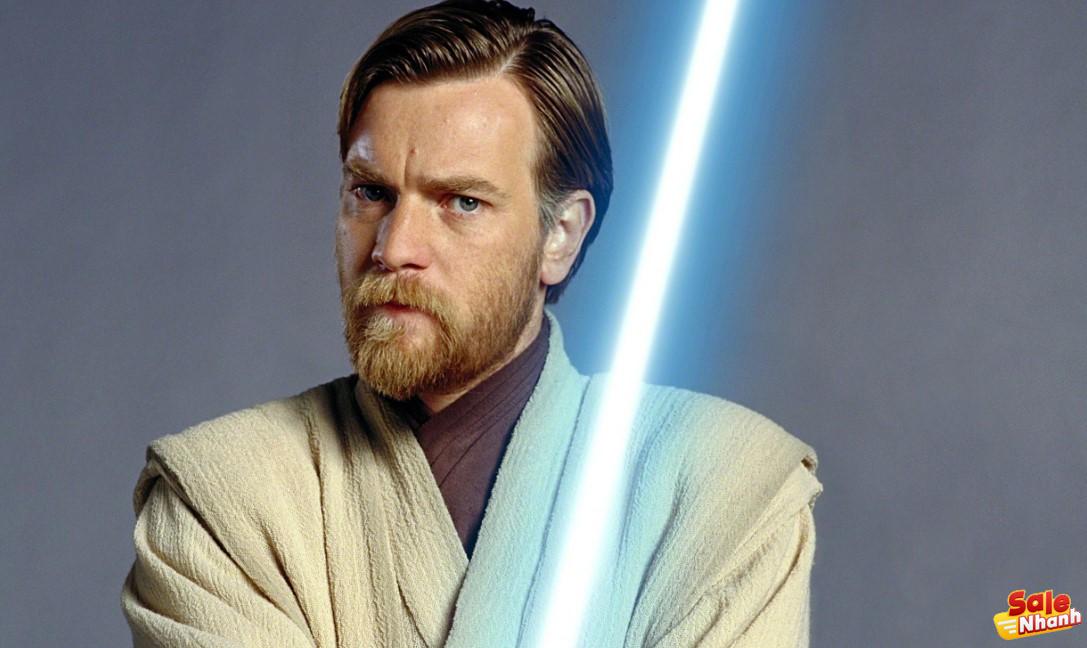 It didn't take long for him to show off his acting skills. In the sequel, Shallow Grave [1994], McGregor's performance was immediately praised. So here we pick out the 10 best movies.
Shallow Grave [1994]
Release year : 1994

Genre: Crime, Horror

Directed by: Danny Boyle

Actors: Kerry Fox, Christopher Eccleston, Ewan McGregor

Production company : Channel Four Films, The Glasgow Film Fund, Figment Films
Director Danny Boyle's debut film in the crime thriller genre is also the first time McGregor has received the lead role. This opportunity was not wasted. By making the most of his acting talent, McGregor performed well and immediately attracted the attention of film critics. A nomination for Best British Actor at the Empire Award event is proof of that.
The story itself is quite tense when three friends, one of whom is Alex Law, a journalist played by McGregor, needs someone else to rent an apartment with them. Not long after, this new friend was found dead and it turned out he had left behind a lot of money.
Where does this money come from? Does this money belong to Hugo, their new friend? All these questions were tried to answer with an interesting plot, until in the end it left them in harm's way. The strength of the acting and the originality of the story make this movie worth watching, even though it was not produced by Hollywood.
Trainspotting [1996]
Release year : 1996

Genre: Drama

Directed by: Danny Boyle

Actors: Ewan McGregor, Ewen Bremner, Jonny Lee Miller

Production company: Channel Four Films, Figment Films, The Noel Gay Motion Picture Company
Through a second collaboration with director Danny Boyle, Ewan McGregor has managed to break into the world of cinema through a drama about drug addiction in an area of ​​England. The story is based on a novel by Irvine Welsh.
Drug addiction and its ill effects coupled with poverty are at the heart of this film, beautifully and vividly portrayed by Danny Boyle. To even deepen his character, Ewan McGregor went to a rehabilitation center in Glasgow, where he had many conversations with former addicts and was taught how to cook and use drugs.
The success of this film brought the names of Danny Boyle and Ewan McGregor to fame and immediately became a hot commodity in the world cinema, especially Hollywood. But this success didn't immediately give the film a way to produce a sequel, chronologically speaking to the novel. It took 21 years for the story of this film to continue.
T2 Trainspotting [2017] is the long-awaited sequel. Despite its limited release, this film can in fact offset the success of the first film somewhat in terms of quality, although the revenue achieved is still far behind.
Black Hawk Down [2001]
Release year : 2001

Genre: Drama, History, War

Directed by: Ridley Scott

Actors: Josh Hartnett, Ewan McGregor, Tom Sizemore

Production companies: Revolution Studios, Jerry Bruckheimer Films, Scott Free Productions
His path in Hollywood began with this war film by Ridley Scott along with other young actors. He plays John Grimes, a Rangers specialist who becomes one of the patriots who fought in an ambush mission in Mogadishu, Somalia.
Although he has to share acting time with other actors, his performance in every scene can attract attention, especially when he is a new face in the Hollywood movie industry. Along with the rest of the cast, McGregor also received military training from Marines and Rangers units before filming began.
Moulin Rouge! [2001]
Release year : 2001

Genre: Drama, Music, Romance

Directed by: Baz Luhrmann

Actors: Nicole Kidman, Ewan McGregor, John Leguizamo

Production company : Twentieth Century Fox, Bazmark Films
This millennial avant-garde musical brings together Ewan McGregor and Nicole Kidman in a romantic story filled with dance and song. Christian is a poet who has a crush on Satine, the star of a live music show in his town.
The twists and turns in their erotic adventure are beautiful to enjoy. But for those who don't like music movies, they'll probably be a little averse, although still have to admit the quality of this film by Baz Luhrmann which has won two Oscars, one of which is Costume Design. the most beautiful .
Big Fish [2003]
Release year : 2003

Genre: Adventure, Drama, Fantasy

Directed by: Tim Burton

Actors: Ewan McGregor, Albert Finney, Billy Crudup

Production company: Columbia Pictures, Jinks / Cohen Company, The Zanuck Company
In this drama about the relationship between father and son, Ewan McGregor plays Edward Bloom in his youth, where the stories seem to be full of fiction but he considers them to be true in old age. His love story with his wife is built with a sense of romantic fantasy.
In one of the scenes where young Bloom meets Sandra, his future wife at the time, he transcends time to be with his lover. This scene is one of the best ever in the movie. Try it again and feel the beauty.
Star Wars: Episode III – Revenge of the Sith [2005]
Release year : 2005

Genre: Action, Adventure, Fantasy

Directed by: George Lucas

Actors: Hayden Christensen, Natalie Portman, Ewan McGregor

Production company : Lucasfilm, Mestire Cinema, Pandora Films
What other British actor could replace the young Sir Alec Guinness's role of Obi-Wan Kenobi in the Star Wars epic besides Ewan McGregor? It's his charisma and composure that make him a big part of this outdoor story.
In the three Star Wars prequel films The Phantom Menace [1999], Attack of the Clones [2002] and Revenge of the Sith [2005], McGregor's performance is quite good and steady in maintaining the film's storyline. . And the role was well received by loyal Star Wars fans.
The Ghost Writer [2010]
Release year : 2010

Genre: Drama, Mystery, Horror

Directed by: Roman Polanski

Actors: Ewan McGregor, Pierce Brosnan, Olivia Williams

Production company: RP Productions, France 2 Cinéma, Studio Babelsberg
In this Roman Polanski film, Ewan McGregor plays a writer tasked with compiling a biography of a politician who is currently the Prime Minister of the United Kingdom. To start his article, he collected all the data and information as much as he could.
And it seems, he has found a true information about the corruption of the prime minister who has a very good image in the public eye. His heart was broken, because as a journalist he had to tell all the truth he knew, even if it would threaten his life.
Ewan McGregor's performance in this movie can be said to be comfortable and fun from the beginning to the middle of the movie. But then he is able to show a believable sense of anxiety and worry, which, by the end of the movie, we'll be surprised by what happened to him.
At the European Film Awards, Ewan McGregor won the Best Actor award for his good performance in this horror drama. Not stopping there, film critics also praised the performance of McGregor, whose ability to carry out the task is at the heart of the film's story.
Beginners [2010]
Release year : 2010

Genre: Comedy, Drama, Romance

Directed by: Mike Mills

Actors: Ewan McGregor, Christopher Plummer, Melanie Laurent

Production company: Olympus Pictures, Parts and Labor, Northwood Productions (II)
In this slightly humorous socio-psychological drama, Ewan McGregor plays an illustrator who is shocked by the information his father tells him, namely that he has cancer and that he has a new lover, a guy. young man.
When his father became seriously ill, Oliver took care of him, which gave him a way to meet his lover, who had his own problems with being a father. The difference between them must be resolved immediately for the sake of the integrity of love.
The moral message of this film is quite touching, especially those with father-son issues. Published in a linked flashback method, the stories presented become more and more interesting. Christopher Plummer's performance as the father received critical acclaim and critical acclaim.
Perfect Sense [2011]
Release year : 2011

Genre: Drama, Romance, Science Fiction

Directed by: David Mackenzie

Actors: Ewan McGregor, Eva Green, Lauren Tempany

Production company : BBC Films, Zentropa Entertainments, Scotland Screen
In this romantic medical drama, Ewan McGregor and Eva Green must try to find a cure for a disease that is raging around the world. Although not shown globally, the feeling of the end of the world is felt quite well even though the focus of the story is just these two characters.
In search of a cure, they find love. Romantic stories began to appear. While this movie may seem heavy on storytelling and visuals, McGregor and Green are pretty coherent in showing their synergy in acting.
The Impossible [2012]
Release year : 2012

Genre: Drama, History, Horror

Directed by: JA Bayona

Actors: Naomi Watts, Ewan McGregor, Tom Holland

Production company: Mediaset Espaa, Summit Entertainment, Apaches Entertainment
The tsunami that hit Aceh, Thailand in 2004 still leaves many stories behind. One of them is JA Bayona's film, which follows Ewan McGregor and Naomi Watts in their struggle to save themselves and their family from this disaster.
When the tsunami hit, the family of Henry and Maria, who were on vacation, were separated. For the sake of family unity, they and their three sons try their best to survive, live and find information about the whereabouts of other family members.
Ewan McGregor's appearance is not as good as Naomi Watts, but he shows graceful acting in every scene. And the emotional scene at the end of the film is the culmination of all the searching fatigue in the midst of disaster.
At the current age, Ewan McGregor can still appear in many future movies. Although often acting in films that are not of good quality, his acting is always overall. So the British Empire also conferred on him the title of Officer of the Order of the British Empire (OBE) for his contributions to drama and humanity.
He has also shown his acting ability in a number of dramatic stages, so it is not surprising that when he participates in dramatic films, his acting strengths are increasingly evident. We'll just have to wait for the breakthrough McGregor will show in the sequels.