Referring to the name Elijah Wood , people will immediately think of the character Frodo Baggins and the Lord of the Rings Trilogy. But actually he started acting at an early age. Elijah Wood with her distinctive blue eyes is one of the child actors who have succeeded in becoming an actress as an adult. He has successfully proven that he is a reliable actor.
His transition from child movie star, teenager to adult has been quite smooth. He plays an iconic character known to many fans.
For some actors, this iconic status may limit an actor's career, but not Elijah Wood. He was able to break out of the iconic character and successfully play a variety of roles. Here are 10 Elijah Wood movies with great acting.
Movie Avalon (1990)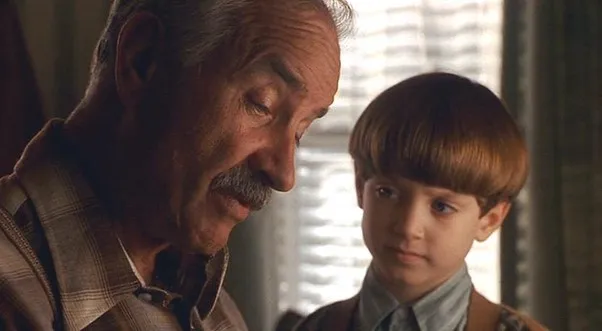 Release year: 1990

Genre: Drama

Produce: Baltimore Pictures

Directed by: Barry Levinson

Actors: Aidan Quinn, Armin Mueller-Stahl, Joan Plowright, Elizabeth Perkins and Elijah Wood
Avalon is the third film in director Barry Levinson's semi-autobiographical quartet set in Baltimore. In this film, Elijah Wood plays the young Barry Levinson named Michael Kaye.
The plot is basically about the Levinson family, Russian immigrants in the late 1940s and early 50s.
This film tells the story of the cultural conflict between the younger and older generations that occurred in the family of Sam Krichinsky. He came to America in 1914 and later settled in Baltimore. This is Elijah Wood's first film on the big screen.
The Adventure of Huck Finn (1993)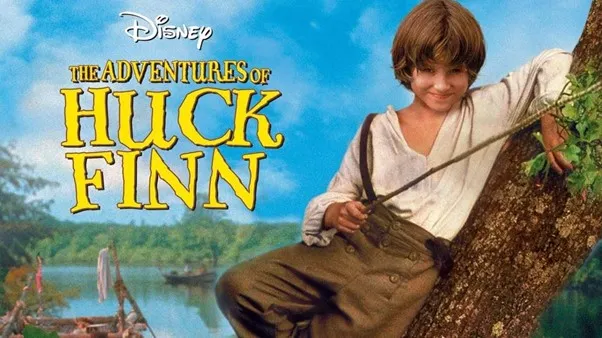 Release year: 1993

Genre: Adventure, Family, Comedy, Drama

Produce: Walt Disney Pictures

Directed by: Stephen Somers

Actors: Elijah Wood, Robbie Coltrane, Jason Robards and Courtney B. Vance
Hearing the title of this movie, surely people will remember Mark Twain's novel, The Adventures of Huckleberry Finn. This movie is based on the novel by Mark Twain.
Elijah Wood plays the character Huck, the son of a drunkard. Huck fakes his own death and escapes with a slave named Jim (Courtney B. Vance).
They embark on various macabre adventures including being rescued by a rich family when they are about to drown.
The two encounter a pair of con artists, the Duke (Robbie Coltrane) and the King (Jason Robards), and Jim is about to be hanged. American film critic Roger Ebert praised Elijah Wood's performance, which he considered a success playing the Huck Company.
The Ice Storm (1997)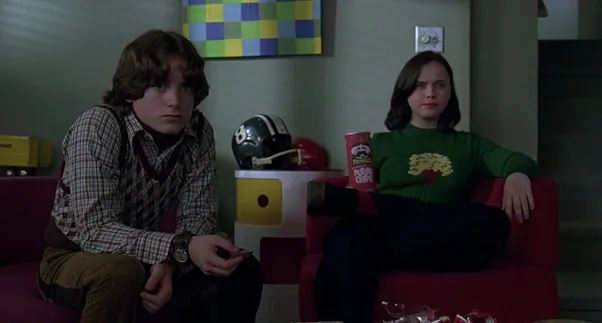 Release year: 1997

Genre: Drama

Production: Fox Searchlight Pictures, Canal +, Good Machine, Droits Audiovisuels

Directed by: Ang Lee

Actors: Kevin Kline, Katie Holmes, Elijah Wood, Christina Ricci, Allison Janney, Sigourney Weaver, Joan Allen and Tobey Maguire
This adult drama by Ang Lee is refreshing and engaging. This movie tells the story of a dysfunctional family that seems fine. This is Elijah Wood's transition from a child character to a teenager.
Set in the 1970s, this film tells the story of Ben Hood (Kevin Kline), a man who experiences the disappointment of cheating on his wife Elena Hood (Joan Allen).
His adultery is his own neighbor, Janey Carver (Sigourney Weaver). What Ben does has been imitated by his daughter, Wendy (Christina Ricci). He begins to experiment sexually with Janey's son, Mikey Carver (Elijah Wood). When an ice storm hits, these two families experience a harsh reality.
The Lord of The Rings: The Fellowship of The Ring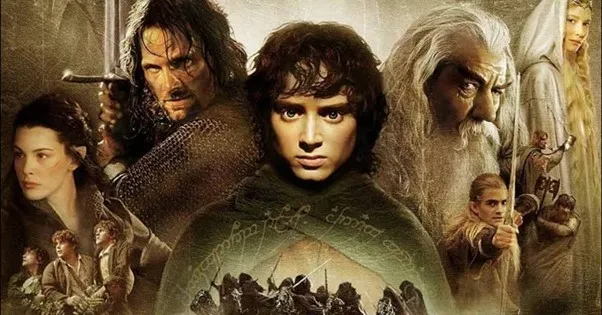 This is where Elijah Wood began acting in the Lord of the Rings trilogy. He played Frodo Baggins. An ancient ring believed to have been lost for centuries is finally found by Bilbo Baggins (Ian Holms), his uncle Frodo (Elijah Wood). His uncle finally gave the ring to Frodo before leaving for Rivendell.
When Gandalf (Ian McKellen) discovers that the ring belongs to Sauron, the dark lord, Frodo is forced to bring the ring out of the Shire to destroy it as it is being sought by Sauron. However, he did not go alone.
In his journey, he is joined by Gandalf, Gimli (John Rhys-Davies), Legolas (Orlando Bloom), Boromir (Sean Bean), Aragorn (Viggo Mortensen) and three Hobbit friends, that is Pippin (Billy Boyd), Merry (Dominican Monaghan), and Samwise (Sean Astin).
They cross mountains, darkness, snow, forests, rivers and plains, and face evil and danger in each of their journeys. But that doesn't stop them. Their attempt to destroy the ring was their only hope of ending Sauron's reign.
The Lord Of The Rings: The Two Towers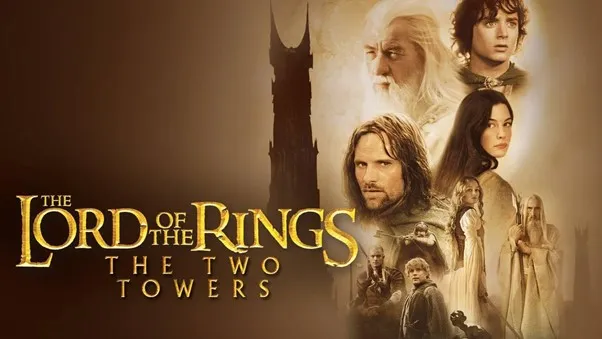 Release year: 2002

Genre: Adventure, Action, Fantasy, Drama

Production: WingNut Films, The Saul Zaentz Company, New Line Cinema

Directed by: Peter Jackson

Actors: Elijah Wood, Viggo Mortensen, Ian McKellen, Liv Tyler, Cate Blanchett
This movie is a sequel to Frodo (Elijah Wood)'s journey to destroy Sauron's ring, The Ring. Along the way, a mysterious Gollum (Andy Serkis) appears, who is stalking Frodo and Sam (Sean Astin). It turns out that Gollum wanted the ring that Frodo brought with him.
However, Gollum is not that evil as he also helped Frodo and Sam while searching for the safest route to Mount Doom. Elsewhere, Legolas, Aragorn (Viggo Mortensen) and Gimli (John Rhys-Davies) fight hard to protect the kingdom of Rohan besieged by the forces of darkness.
The king of the Rohan kingdom, Théoden, has finally fallen and is under the spell of Saruman (Christopher Lee). He was a wizard who became Gandalf's enemy.
Movie The Lord of The Rings: The Return of the King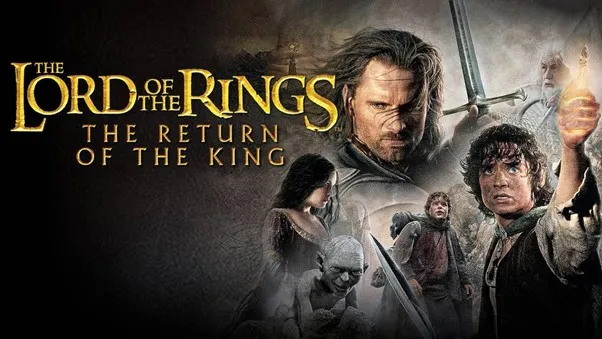 Release year: 2003

Genre: Fantasy, Adventure

Production: WingNut Films, The Saul Zaentz Company, New Line Cinema

Directed by: Peter Jackson

Actors: Elijah Wood, Viggo Mortensen, Ian McKellen, Liv Tyler, Cate Blanchett
In the final installment of the Lord of the Rings trilogy, Frodo and Sam are finally able to reach Mordor to destroy Sauron's ring. Gandalf and Aragorn had previously fought to lead the Men's World against Sauron's forces to distract them from Sam and Frodo, who had brought the Ring near Mount Doom.
Sauron's army besieged the Gondor capital Minas Tirith with the aim of destroying humanity. Once the kingdom was great, but then it weakened and desperately needed a King. The fate of Middle-earth also depended on Aragorn. Meanwhile Gandalf tries to mobilize Gordon's army.
To win this war, the only way is to destroy the ring. Frodo's responsibility is heavy because his success determines the fate of every creature in Middle-earth. Frodo finally destroys the ring after a dramatic journey and the war is over.
Movie Paris Je T'aime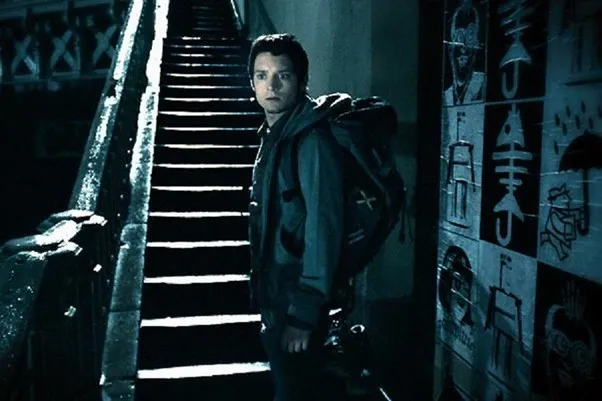 Release year: 2006

Genre: Comedy, Drama, Romance

Produce: Canal + & Victoires International

Directed by: Alfonso Cuaron

Actors: Elijah Wood, Gena Rowlands, Juliette Binoche, Maggie Gyllenhaal, Marianne Faithfull, Ben Gazzara, Nick Nolte, Miranda Richardson
This film is an anthology consisting of 18 short films and directed by 22 directors with a setting in the City of Paris. In season 8 of the anthology, Elijah Wood appears as a backpacker who is backpacking in Europe.
His life changes forever when he meets a female vampire (Olga Kurylenko) partying with fresh corpses. He fell in love with vampires. But he fell and fainted while trying to run away. When he wakes up, the visitor finds himself being fed with blood and he turns into a vampire.
Grand Piano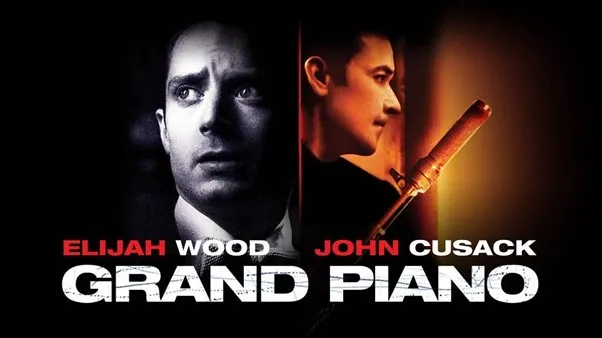 Release year: 2013

Genre: Music, Drama, Horror, Mystery

Produce: Nostromo Pictures

Directed by: Eugenio Mira

Actors: Elijah Wood, Kerry Bishé and John Cusack
Elijah Wood plays Tom Selznick, a talented concert pianist whose career has been put on hold due to stage fright. Selznick is hailed as the greatest pianist of his generation. He is married to Emma Selznick (Kerry Bishe), a young Hollywood star.
After the unsuccessful performance of "La Cinquette Unplayable", he succumbed to the fear of failure for 5 years. But he is finally ready to reclaim his throne as a great pianist by playing a very difficult piece of music.
He used his teacher's priceless grand piano. But things got much worse.
Movie Open Windows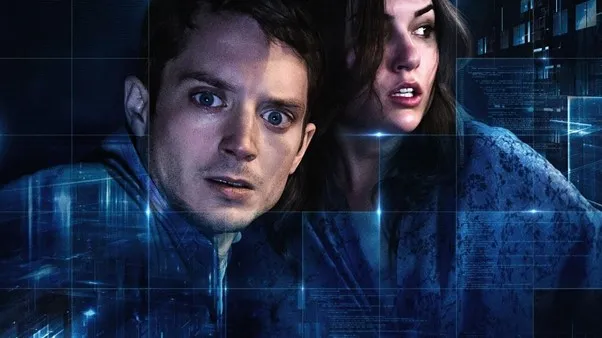 Release year: 2014

Genre: Adventure, Action, Drama, Crime, Horror, Mystery

Producer: Atresmedia, Apaches Entertainment, CineLa Panda

Directed by: Nacho Vigalondo

Actors: Elijah Wood, Sasha Gray, Neil Maskell
Open Windows tells the story of Nick (Elijah Wood). He receives a gift for dinner with Jill Goddard (Sasha Grey), who becomes his idol. Of course, Nick is happy to have the opportunity to meet the woman he loves.
Unfortunately, his happiness vanished when Jill was unwilling to attend. Then Nick receives an offer from a man named Chord (Neil Maskell), who claims to be Jill's manager. He promises to have full access so he can meet Jill via computer. Of course, he couldn't refuse this offer.
Nick didn't want to at first, but Chord convinced him by saying he would get free entertainment from his favorite actress. Unfortunately, Nick doesn't know that his decision to accept Chord's persuasion will be dangerous for his life as well as Jill's.
Movie No Man of God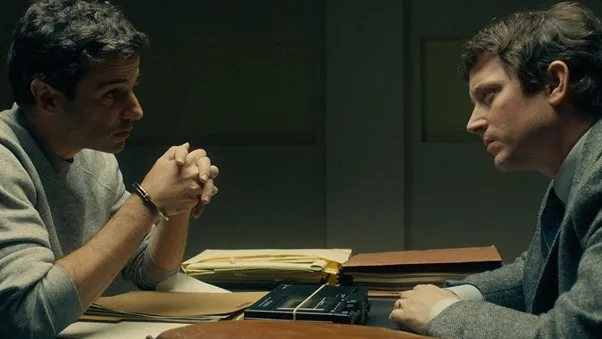 Release year: 2021

Genre: Crime, Drama, Mystery & Horror

Produce: X Company

Directed by: Amber Sealey

Actors: Elijah WoodLuke Kirby, Alexa Palladino
Ted Bundy (Luke Kirby) was sentenced to death in 1980 for electrocution. In later years, he agreed to tell the details of his crimes, but only to one person. The person who meets Ted is Bill Hagmaier (Elijah Wood), an FBI analyst. She meets Ted – who is serving a sentence in prison in the hope of understanding the psychology of serial killers.
Bill wants to end the bereavement of the victims. Hagmaier had been warned earlier that he might be toyed with by Ted, but he still wanted to try. It turned out that the relationship between the two became complicated and unexpected.
Those are 10 movies that Elijah Wood has acted in starting from a child to adulthood. It's not easy to escape the shadow of a child movie star, as happened with Macaulay Culkin. But Elijah overcame all his obstacles with his acting ability.
Another challenge he faced was playing the iconic character Frodo Baggins. Actors sometimes get caught up in iconic characters, but again Elijah pulls through.
He is still praised for his performance in a number of films of various genres, such as his last film No Man of God. Want to see the Elijah Wood movies beyond the Lord of the Rings trilogy?