The name Dylan Wang never seems to fail to make women's hearts flutter. No way, his handsomeness is undeniable. Unfortunately, Dylan Wang is often harshly criticized for his acting talent. Even so, Dylan Wang never gives up to prove himself as a talented and hardworking actor.
You can see for yourself the results in iQiyi's most popular drama, Love Between Fairies and Evil (2022). Dylan Wang immediately received many compliments not only for his handsome appearance. But his appearance as the Demon King left the audience in awe.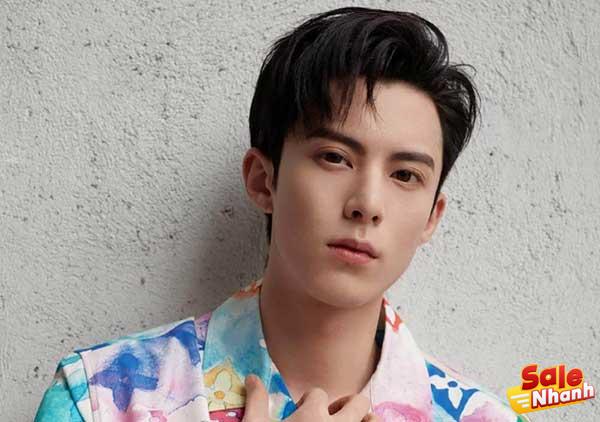 Starting from the facial expression to the inspiration of the character he gave, Dylan Wang was immediately praised by netizens.
Thanks to this success, many people began to be curious about the dramas that Wong Kar-er had participated in. For those of you who want to know which TV series Dylan Wang has starred in. Don't forget to check it out only on Salenhanh.com.
Love Between Fairy and Devil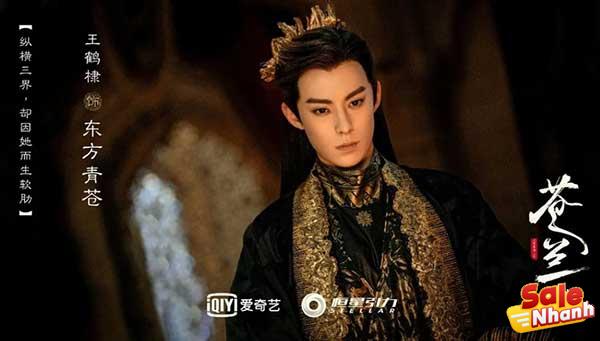 Love Between Fairy and Devil (2022) is arguably the best drama ever starring Dylan Wang.
Playing the Demon King named Dong Fang Qing Cang, Dylan Wang shocked netizens with his handsome appearance. But what many people are talking about is Dylan Wang's ability to surprise the audience.
The reason is, in this movie, Dylan Wang has really shown his best acting skills. He succeeded in conveying every emotion that Dong Fang Qing Cang felt to the audience. About his dreams, love, life to his disappointment with his father.
In particular, when Dylan Wang performed the crying performance, many viewers thought he was too emotional.
Not to mention his chemistry with Esther Yu, really making fans hope the two of them can date in real life. Meanwhile, Beauty and Devil's Love (2022) is a TV series adapted from the novel titled Cang Lan Jue, by Jiu Lu Fei Xiang. This series has become one of the best dramas by director Yi Zheng.
The film is about the fairy orchid flower who falls in love with the Demon King named Dong Fang Qing Cang. To save Dong Fang Qing Cang and the Moon Clan, Lan Tien is ready if she has to die to break the curse between the two.
On the contrary, Dong Fang Qing Cang is constantly looking for ways to save Orchid even though their love has to end tragically in the end.
Meteor Garden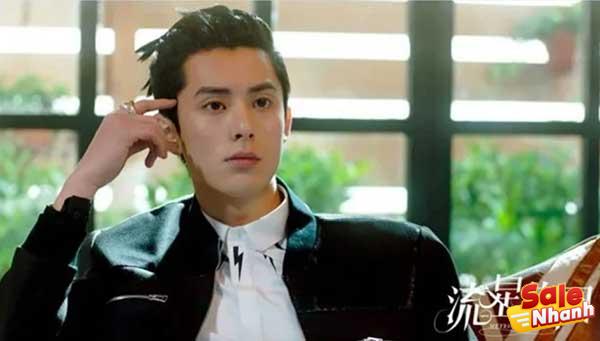 Release year 2018
Genre Comedy , Romance , School , Youth
Director Lam Ha Long
Cast Shen Yue Dylan Wang Darren Chen Caesar Wu Leon Leong
Meteor Garden (2018) became the first work for Vuong Gia Nhi to step into the Chinese entertainment industry. Undeniably, this film has succeeded in making Dylan Wang's name shine.
Not only famous in China, Dylan is also immediately loved by many international fans. The reason is, the film directed by Lam Ha Long is also broadcast by Netflix.
In this drama, Dylan Wang will play the most important character, Dao Ming Si. Although his acting still looks quite raw, he has received a lot of praise.
One of them is because his chemistry looks so natural when he collides with Shen Yue. Both of them showed extremely passionate feelings even though they were both newbies.
Meteor Garden (2018) is another adaptation of Kamio Yoko's beloved Hana Yori Dango manga.
The series lasts 50 episodes, tells the story of an 18-year-old girl named Shan Cai. This girl has been accepted into an elite campus, unfortunately, that campus is filled with arrogant rich kids.
Shan Cai doesn't spend a day but fights with Dao Ming Shi. Fortunately, Hua Ze Lei was always by his side and encouraged him. In the end, all the members of F4 admitted that Shan Cai defeated them.
But also from here, the relationship between Shan Cai and Dao Ming Si becomes closer so that love grows in the hearts of both.
The Rational Life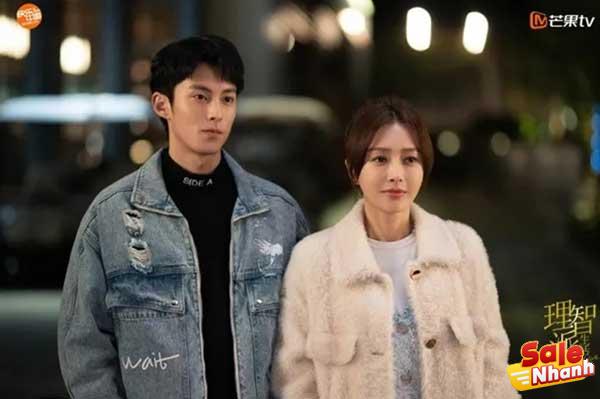 Who expected to realize that Dylan Wang also appeared in the TV series The Rational Life (2022). This popular TV series that you can watch on Netflix really shows the reality of what women's lives are like. How difficult it is for women working in a male-dominated company.
Not only that, the family's view of 30-year-old women is also one of the worrying issues in this film.
Then how men treat and see the women in their lives, you can see in The Rational Life (2021). Meanwhile, the character played by Dylan Wang in this film is known as Qi Xiao.
He is a young man full of enthusiasm, smart, agile and always responsible for work. He faithfully accompanies Rou Xin (Qin Lan) when this woman is devastated by slander and is dismissed. He works as an assistant to Rou Xin (Qin Lan) and solves many problems together.
Although she is still very young, who would have thought that it was Qi Xiao who made Rou Xin feel valued as a woman. In this film, Dylan Wang also appeared quite impressive. He tried to create his own signature for a young character like Qi Xiao.
Come to think of it, the image of Qi Tieu in The Rational Life (2021) is indeed the man that many women dream of.
Miss the Dragon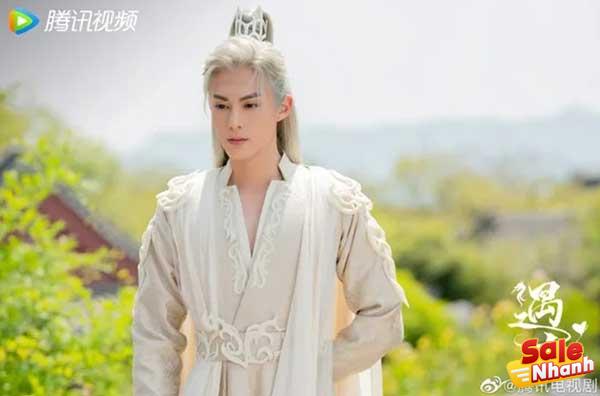 Not always acting in modern dramas, Miss The Dragon (2021) is the first historical drama starring Wong Kar-Wai. In this 36-episode drama, Dylan Wang will play the main character named Yuchi Longyan. He is the incarnation of the Dragon King over a thousand years old.
Saved by a maid, Yuchi Longyan vows to repay those who saved him. He even intends to marry Liu Ying, unfortunately their love doesn't seem destined to unite.
To find love again, Dragon King Yuchi Longnyan is willing to wait for Liu Ying's fourth reincarnation.
For you fans of Dylan Wang, Miss the Dragon (2021) is a drama that you should not miss. The reason is, in this movie, you will see the handsomeness and charisma of Dylan Wang as the Dragon King.
Not only that, his chemistry with the beautiful actress Chu Tu Dan is also one of the things you really have to look forward to.
Ever Night: Season 2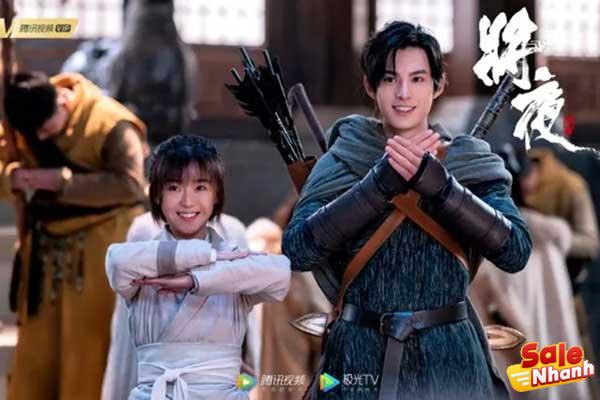 Another movie that you shouldn't miss is Everlasting: Part 2 (2020). The film directed by Xu Run will gather Dylan Wang with Irene Song, Cheng Tai Shen, Sun Zu Jun to Liu Ken Jun in one frame.
Vuong Gia Nhi himself is here to replace Tran Phi Vu, who previously starred in Ever Night (2018).
Dylan Wang will play a character named Ning Que, who is currently trying his best to protect Tang Sang. After this girl's true identity was revealed, she did a lot of work to get justice for her family. Even on the path of cultivation, Ning Que is known as the guardian of Tang Guo.
Above are some of the best TV series starring Dylan Wang throughout his career. Constantly trying to improve his acting skills and personality.
Many people predict that Wang Jiaxin has the potential to become the most famous and best actor in China in the future. What do you think? Share your answer below.
Salenhanh – Product review blog
Address: 115 Nguyen Van Qua, Tan Hung Thuan Ward, District 12, Ho Chi Minh City
Website: https://salenhanh.com/en
Mail: Salenhanh.com@gmail.com
#salenhanh #Reviewsalenhanh