Dylan Thomas Sprouse, better known simply as Dylan Sprouse, is an actor born on August 4, 1992 with his twin brother, Cole Sprouse. Both have been active in the acting field since childhood until now.
They are increasingly recognized for their role as Zack Martin in the Disney Channel series "The Suite Life of Zack & Cody" as well as the spin-off "The Suite Life on Deck".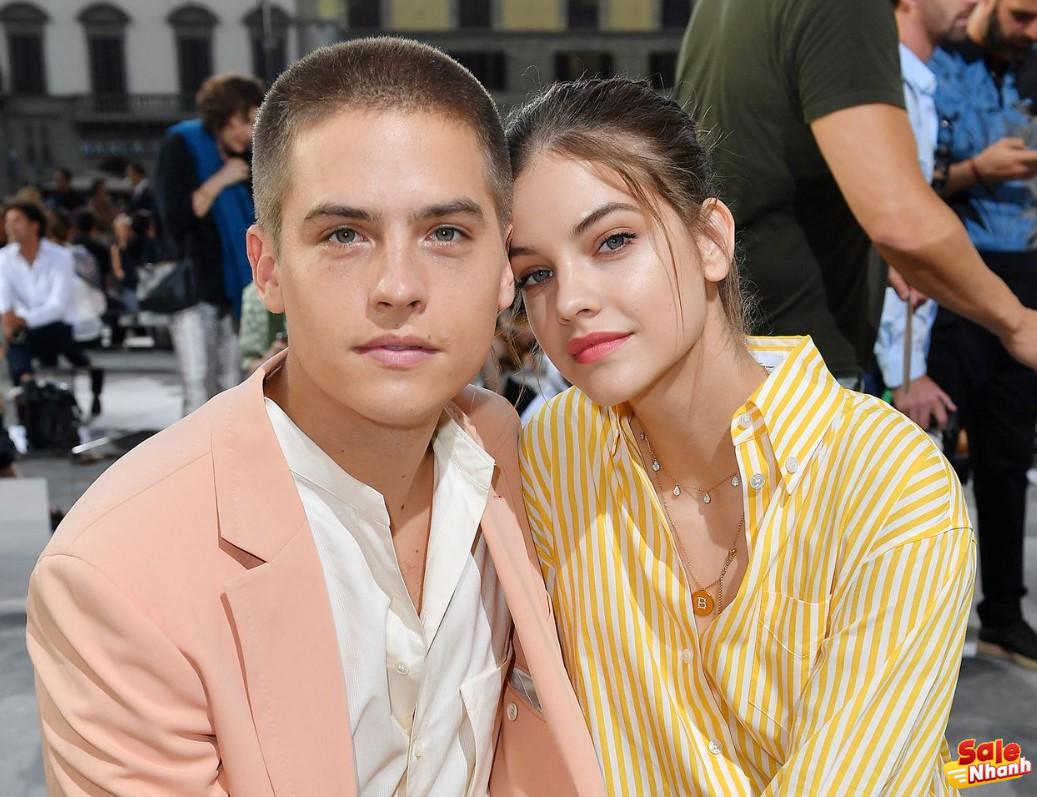 Over the next few years, Dylan continued to appear in a number of films and television series alongside Cole. However, as adults, the Sprouse twins have their own projects in the acting field. Read on to discuss the Cole Sprouse movie, now we'll tell the movie that Dylan Sprouse played in below.
After We Collided
Release year: 2020

Genre: Romance, Drama, Adaptation

Production: Voltage Pictures, Offspring Entertainment, CalMaple Media, Frayed Pages Entertainment, Wattpad

Directed by: Roger Kumble

Actors: Josephine Langford, Hero Fiennes Tiffin, Dylan Sprouse, Shane Paul McGhie, Candice King, Khadijha Red Thunder, Inanna Sarkis, Samuel Larsen, Selma Blair
The film is based on the novel "After We Collided" by Anna Todd, the sequel to the previous novel "After". His first novel was also brought to the big screen in 2019, but Dylan Sprouse didn't screen there. Only in the second film from After, titled After 2, did Dylan play Trevor Matthews.
The second movie is still about Tessa Young (Josephine Langford) and Hardin Scott (Hero Fiennes Tiffin). If you watched the first movie, you already know the ending, right? Well, it turns out that the plot is not the same as the actual situation. So are you confused?
Tessa and Hardin break up, after which Tessa blocks all of Hardin's access from social media and learns to forget her ex by focusing on her internship. At the office, Tessa becomes close to her co-worker, Trevor Matthews (Dylan Sprouse). Trevor really cares about Tessa, it's very clear that Trevor likes her.
Trevor always tries his best to help Tessa like when Tessa wants to buy a car. Trevor even negotiates with his sales department to get the best price. After that, will Tessa switch to Trevor and forget about Hardin?
Dismissed
Release year: 2017

Genre: Drama, Horror

Production: BoulderLight Pictures, Filmmaking

Directed by: Benjamin Arfmann

Actors: Kent Osborne, Dylan Sprouse, Rae Grey, Alycia Delmore, Mitchell Edwards, Victoria Zeutzius, Chris Bauer
In the film titled Dismissed, Dylan played the lead role. The story is about an idealistic teacher who meets an ambitious student. When teachers give students a B+, that's when the teacher's misery begins.
The reason was, the student didn't hesitate to kill people to get the highest score. High school English teacher named Mr. Butler (Owen Dagget). He has a wife named Rachel (Alycia Delmore) and a baby boy.
At school, students are not eager to learn. One day, when he entered the classroom (which should have been empty because the class hadn't started yet), Mr. Butler finds a student he doesn't recognize. The student introduces himself as Lucas Ward (Dylan Sprouse), a transfer student there.
Despite being a new student, Lucas clearly completed the task from Mr. Housekeeper by requesting assignments for other students. Lucas is a very impressive student. However, Mr. Butler even gave Lucas a bad score. It urged Lucas to do whatever it took to get a good score.
Tyger Tyger
Release year: 2021

Genre: Adventure, Kidnap/Disappear. Friendship. Theft movie

Production: Image not collected

Directed by: Kerry Mondragon

Actors: Sam Quartin, Dylan Sprouse, Nekhebet Kum Juch, Max Madsen, Alma Martinez, Barbara Palvin
The title Tyger Tyger was inspired by William Blake's The Tyger. Lovers of the dystopian genre will surely enjoy this film, as it is set in a dystopian world engulfed in a pandemic that resembles AIDS. The main character is Blake (Sam Quartin), a kind of Robin Hood but intended for a doctor who works in a pharmacy.
Blake likes to distribute drugs to disadvantaged people who cannot afford 'lifesaving' drugs. One day, he accidentally kidnaps Luke (Dylan Sprouse), a drug addict at the wrong time, in the wrong place.
Along with his speechless anarchist friend Bobby (Nekhebet Kum Juch), Blake also takes Luke on a journey that takes them to Slab City California. They were all stranded on the outskirts of the city, where it turned out to be lawless. Then how to continue their fate, huh?
Banana Split
Release year: 2018

Genre: Romance, Teen, Comedy, Friendship

Production: American Indie, Burn Later Productions, LD Entertainment, American High

Directed by: Benjamin Kasulke

Actors: Hannah Marks, Liana Liberato, Dylan Sprouse
Banana Split is a teen comedy-drama. Although it was released in 2018, you can watch this movie on Netflix since 2020. The core story of this movie revolves around the friendship of two teenage girls, April (Hannah Marks) and Clara (Liana Liberto).
April has a boyfriend named Nick (Dylan Sprouse). But, unfortunately, their relationship was successful. They have been in love for a while. Worse yet, now that he's broken up with April, Nick is in a new relationship with a girl named Clara.
Unable to accept this, April intends to hit Clara, because she thinks there is no way Nick can advance so fast. However, after April stalks Clara, April realizes that Clara is an extraordinary person. Once, April accidentally met Clara while attending a party.
Since then April and Clara have been best friends. Then what if Clara finds out April is her ex-boyfriend, huh? Then, how will Nick react if he finds out that his current girlfriend is friends with his ex. After that, does April's love for Nick really disappear? Watch the movie so you don't get curious!
Carte Blanche
Release year: 2019

Genre: Brief, Mystery, Horror

Produce: Bowery Hills Entertainment

Directed by: Eva Dolezalova

Actors: Dylan Sprouse, Jack Kilmer, Suki Waterhouse, Johnny Whitworth, Gregory Itzin, Cornelia Guest, Jessica Heller
This is a short film that is only 17 minutes long. Tells the story of Gideon Blake (Cole Sprouse), a young actor who unexpectedly becomes the main character in Hollywood's most anticipated series.
Attending a famous event, she meets a mysterious man from her past who plunges her life into a downward spiral as she is pushed to the brink of sanity.
Daddy
Release year: 2019

Genre: Drama, Short Film

Manufacturing: –

Directed by: Christian Coppola

Actors: Ron Rifkin, Dylan Sprouse, Catherine Wolf, Cooper Koch, Jo Yang
Dylan's performance in this short is a bit of a challenge. You see, Dylan acts as an escort! Daddy tells the story of an 80-year-old man who arrives at the Plaza Hotel to celebrate his first wedding anniversary with his wife after their separation.
Yes, his beloved wife is gone. The man also hired a male escort to replace his wife. How funny is the story? Just watch the movie, friends!
A Modern Twain Story: The Prince and the Pauper
Release year: 2007

Genre: Action, Comedy, Family

Production: Moresco Productions, Oak Films

Directed by: James Quattrochi

Actors: Dylan Sprouse, Cole Sprouse, Kay Panabaker, Vincent Spano, Dedee Pfeiffer, Sally Kellerman, Ed Lauter
Playing with twins, here Dylan and Cole play children who happen to have similar faces. They also swap places to get a feel for what each other's lives are like. Eddie Tudor (Cole Sprouse) is a famous child actor. He was present on the red carpet of his movie premiere.
At home, Tom Canty (Dylan Sprouse) watches Eddie on television. He also mimics Eddie's movements and Eddie's speech as well. At school, when asked what ambition Tom had in life, he replied that he wanted to be Eddie Tudor.
The school principal also suggested that Tom take acting classes. However, without the permission of Pop (Tom's grandfather). Meanwhile, Eddie Tudor is frustrated with his life. He was always told what to do. He's also not really interested in acting and doesn't understand why his mother forced him to continue acting.
Eddie just yearns for freedom and hopes to be a 'normal kid'. One time, Eddie was filming at a location near Tom's house.
Pop mistook Eddie for Tom for a walk alone, then took him home. Meanwhile, Tom meets Eddie's mother and is told to act. It turns out that the life that Tom dreams of is not as beautiful as people think.
Those are some of the movies that have the participation of Dylan Sprouse. When he was young, he looked so adorable, didn't he? Now that he's grown, Dylan is even more handsome. In your opinion, which movie about Dylan is the most interesting? Please let me know Read more in the comment column.