Actor Dylan O'Brien is increasingly being crazy about movie lovers. Especially since he acted in the TV series Teen Wolf (2011). In addition to television series, O'Brien also acted in many films. In fact, before starting his career as a professional actor, this New York-born man directed and starred in several short films that aired on the channel. his YouTube.
During this discussion, Salenhanh.com will share information about Dylan O'Brien's movie recommendations that you can add to your watch wish list. Here is the list.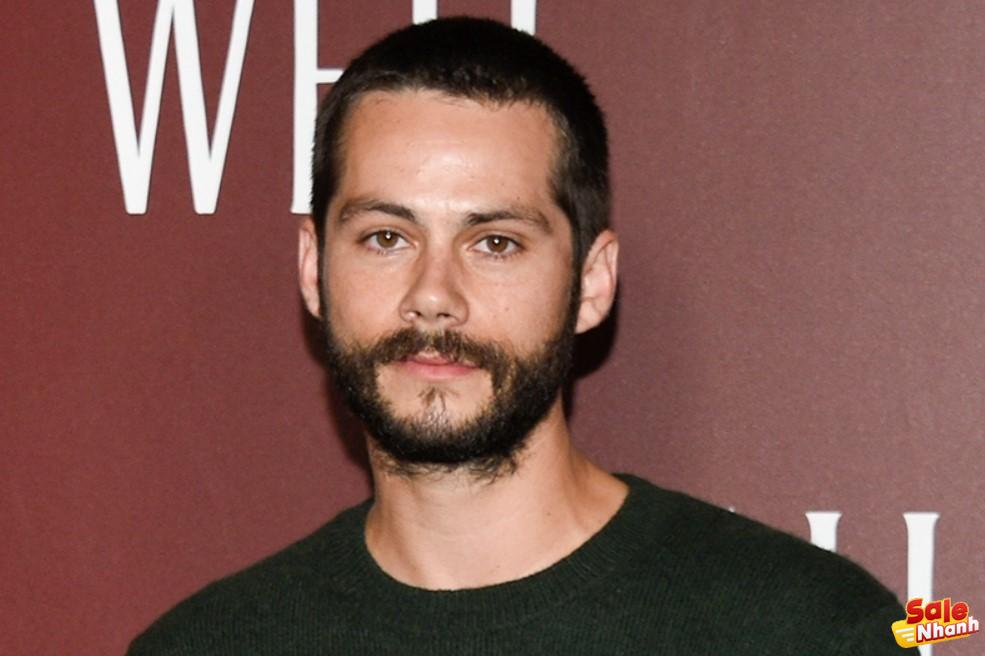 The First Time [2012]
Release year : 2012

Genre : Drama, Comedy, Romance

Directed by: Jonathan Kasdan

Actors: Dylan O'Brien, Britt Robertson, James Frecheville, Victoria Justice

Production company: Samuel Goldwyn Films, Destination Films, Jerimaca Films
Dave (Dylan O'Brien) wants to confess his love to his best friend, Jane (Victoria Justice). He is helped by his junior, Aubrey (Britt Robertson) to win Jane's heart. As time went on, Dave and Aubrey always made time for each other. They chat about everything, even personal matters.
There's no denying that Dave and Aubrey really like each other. With each passing day, the attraction between the two is growing more and more. In fact, Aubrey had a boyfriend at the time. But Aubrey still can't shake off her feelings for Dave. Inevitably, Aubrey must end her love relationship with her lover, Ronny (James Frecheville).
One day, Dave is finally forced to leave Aubrey because he has to study outside the city. While Aubrey still has to continue her education in high school. In the end, these two are forced to have a distant relationship.
The Internship [2013]
Release year : 2013

Genre: Comedy

Directed by: Shawn Levy

Actors: Vince Vaughn, Owen Wilson, Rose Byrne, Dylan O'Brien

Production company : 20th Century Fox, New Regency Productions
Advances in technology cost Billy (Vince Vaughn) and Nick (Owen Wilson) their jobs. The two eventually decided to join the internship program at Google. Of course, working in this giant tech company is not easy for Billy and Nick, who have no experience working in the technology field.
Even the two have to compete with colleagues who are still quite young. Billy and Nick work together on a team of five. One of his teammates is the handsome guy with glasses, Stuart Twombly (Dylan O'Brien). Billy, Nick, Stuart, and the rest of his team are all struggling to land full-time positions at Google.
American Assassin [2017]
Release year : 2017

Genre: Action, Horror

Directed by: Michael Cuesta

Actors: Dylan O'Brien, Michael Keaton, Sanaa Lathan, Shiva Negar

Production company: CBS Films, Lionsgate, TIK Films
American Assassin tells the story of Mitch Rapp (Dylan O'Brien), who carries a grudge against terrorists. Rapp's fiancé was killed in a terrorist attack in Ibiza, Spain. Although at that time Rapp and his girlfriend were engaged.
Rapp, who wanted revenge for him was eventually recruited by the CIA to join a black operations team. Mitch, who has undergone a series of physical training courses, joins a Turkey-based agency to stop a mysterious operation that could spark war in the Middle East.
Will Mitch Rapp succeed in completing the mission and avenge his fiancé's death? Watch the action in the movie American Assassin.
Deepwater Horizon [2016]
Release year : 2016

Genre: Action, Drama, History

Directed by: Peter Berg

Actors: Mark Wahlberg, Kurt Russell, John Malkovich, Dylan O'Brien

Production company : Summit Entertainment, Participant, TIK Films
The film Deepwater Horizon is inspired by the true story of an explosion caused by an oil leak, which occurred on a drilling rig called Deepwater Horizon. The oil rig owned by British Petroleum is located in the Gulf of Mexico.
When the incident happened, many workers on the oil rig were trying to save themselves. One of the survivors of this fateful event is a bridge worker named Caleb Holloway (Dylan O'Brien).
The Education of Fredrick Fizell [2020]
Release year : 2020

Genre: Drama, Horror

Directed by: Christopher MacBride

Actors: Dylan O'Brien, Maika Monroe, Hannah Gross, Amanda Brugel

Production company : Resolute Films and Entertainment, Trinity Media Finance
Fred (Dylan O'Brien) experiences a horrifying event after meeting a mysterious man. He can go back to life in the past, even solving a mystery about a girl's disappearance.
Not only that, this handsome man also revealed the mystery of a drug called Mercury. As time went on, Fred was even followed by terrible creatures. So, what will happen to Fred? Will his life return to normal?
Love and Monsters [2020]
Release year : 2020

Genre: Action, Adventure, Comedy

Directed by: Michael Matthews

Actors: Dylan O'Brien, Jessica Henwick, Michael Rooker

Production company : Paramount Pictures, Entertainment One
It's been more than five years since Joel Dawson (Dylan O'Brien) and many others lived underground after monsters took over the world. One day, Joel gets in touch with his high school sweetheart, Aimee (Jessica Henwick) over the radio.
Love began to bloom again in this handsome man's heart. With determination and love for Aimee, Joel finally decides to leave his shelter. He wants to meet his idol.
Even so, the world is no longer safe. The danger posed by the monsters could threaten Joel's life at any time. Will Joel succeed in meeting Aimee? Find the answer in the movie Love and the Beast.
The Maze Runner Movie Series [2014, 2015, 2018]
Release year: 2014, 2015, 2018

Genre: Action, Adventure, Horror

Directed by: Wes Ball

Actors: Dylan O'Brien, Ki-hong Lee, Kaya Scodelario, Rosa Salazar, Thomas Brodie-Sangster

Production company: Gotham Group, 20th Century Fox, Temple Hill Entertainment
The series, based on the novel by James Dashner, began with the first title, The Maze Runner, which was released in 2014. The first film tells the story of Thomas (Dylan O'Brien) and some friends. His is trapped in a vast maze. At first, Thomas loses his memory of who he was in the past. Slowly but surely, Thomas began to live his new life as a happier person.
He and all his friends try to find a way out of the maze that turns out to be inhabited by a monster named Griever. One by one they fell. While the survivors try to get out of the maze.
And as it turns out, they are under the control of an organization called WCKD. In the sequel, Maze Runner: The Scorch Trials, released in 2015, Thomas and some of his friends continue their journey to Scorch to unravel the mystery of the WCKD organization.
And in the final installment, Maze Runner: The Death Cure, all gliders face the most dangerous missions; Through the last city is the most dangerous maze. Of course, Thomas and the other ice players must survive the maze to unravel the unsolved mysteries.
Bumblebee [2018]
Release year : 2018

Genre: Action, Adventure, Science Fiction

Directed by: Travis Knight

Actors/Voices : Hailee Stenfield, John Cena, Perte Cullen, Dylan O'Brien

Production company: Hasbro, Tencent Pictures, Di Bonaventura Pictures
Optimus Prime (Peter Cullen) decides to send autobot B-127 (Dylan O'Brien) to Earth to protect human habitat. This robot went through several events before finally turning into a 1967 Volkswagen Beetle.
The transformed B-127 was found by a girl named Charlie (Hailee Stenfield) at a junkyard. He named the robot B-127 Bumblebee. Charlie, a mechanic, accidentally activates a signal that allows Bumblebee's enemies to discover his whereabouts. As a result, Bumblebee's enemies return to Earth and attempt to capture and destroy the autobots.
High Road [2011]
Release year : 2011

Genre: Comedy

Directed by: Matt Walsh

Actor: James Pumphery. Abby Elliott, Dylan O'Brien

Production company : Northern Lights Films
The comedy film High Road tells the story of a man named Glenn 'Fitz' Fitzgerald (James Pumphery). Fitz had trouble setting priorities. In addition to playing in bands, he focuses on selling marijuana and taking care of his relationship with his girlfriend.
Eventually, the rock band he built with his friends disbanded. Dan Fitz continues his drug trade in his garage. He befriends a naughty teenager named Jimmy (Dylan O'Brien) who often skips school.
Jimmy invites Fitz to California to meet his mother and avoid his father, who wants to send Jimmy to military school. Intrigued by the story of two people from different backgrounds? Just watch the movie, friends!
Infinite [202]
Release year : 2021

Genre: Science Fiction, Horror

Directed by: Antoine Fuqua

Actors: Mark Wahlberg, Chiwetel Eljofor, Dylan O'Brien

Production company : Closest to the Hole Productions, Di Bonaventura Pictures
Evan Michaels (Mark Wahlberg) is a man 'rescued' by a group of people from a group called the Infinites. Those who call themselves immortals, explain to Evan that his past life memories are more than just an illusion.
The Infinites introduced Evan to their world, where humans could live for centuries. FYI, in the film directed by Antoine Fuqua, Dylan O'Brien plays a character named Heinrich Treadway. In addition to acting opposite Wahlberg, O'Brien also co-starred with actors Chiwetel Eljofor and Rupert Friend.
Released delayed due to the Covid-19 pandemic, the film was supposed to hit US theaters in May 2021.
That's the list of movies for Dylan O'Brien, an American actor known not only for his handsome face but also for his extraordinary acting talent. What about you, are you interested in watching all the movies on the list above?