To some, the name Dave Franco doesn't sound too familiar. Even so, if we look at his face, we must have seen him in some movies. James Franco's younger brother started to step into the acting world in 2006, but at first he was still just a sidekick. Currently, there are many movies with him in the lead role.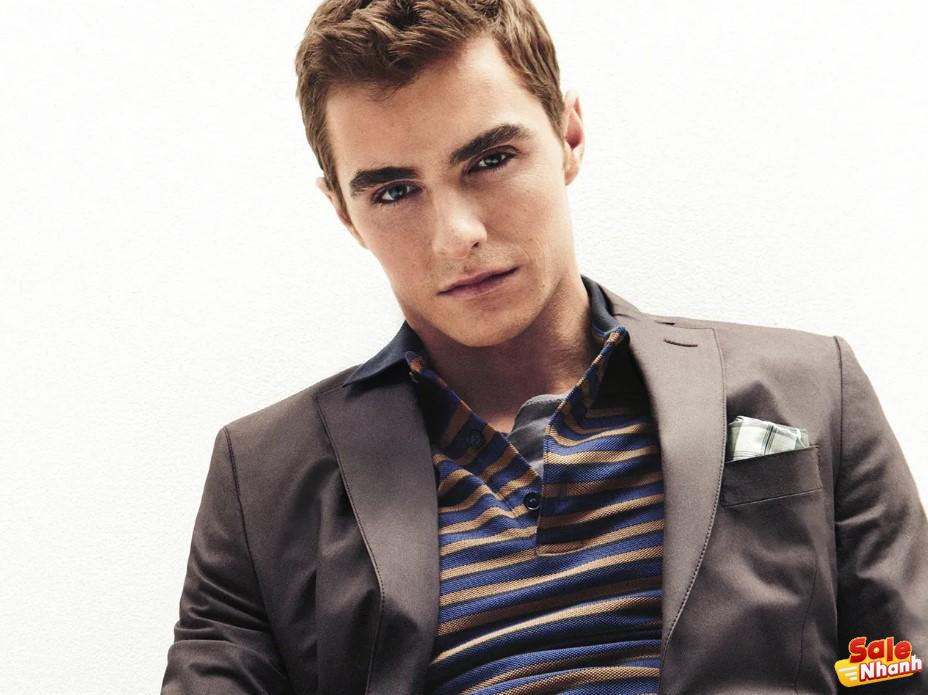 The films he starred in are diverse, that's why there is not a single genre that sticks with him. Contrary to characters like Kevin Hart who are attached to the comedy genre, or Al Pacino who are attached to the action film genre. Want to meet Dave Franco? Here are the top 10 movies!
21 Jump Street [2012]
Release year : 2012

Genre: Action, Comedy, Crime

Directed by: Phil Lord, Christopher Miller

Actors: Jonah Hill, Channing Tatum, Ice Cube

Production company: Columbia Pictures, Metro-Goldwyn-Mayer (MGM), Relativity Media
Morton Schmidt and Greg Jenko are two policemen assigned to disguise themselves as students to find drug dealers. When they disguise themselves, Jenko and Schmidt become schoolgirls that are the opposite of their school personalities.
In this film, Dave Franco plays Eric Molson. Eric is a villain who uses his popularity at school to sell drugs. While it sounds serious, this 2012 movie is actually a comedy and Dave has done a great job playing his part as a mysterious character.
Unfinished Business [2015]
Release year : 2015

Genre: Comedy, Drama

Directed by: Ken Scott

Actors: Vince Vaughn, Dave Franco, Tom Wilkinson

Production company : New Regency Productions, Escape Artists
Dan Trunkman is a middle-aged man who has just been fired by Chuck Portnoy. To continue his life, he started a new business which within a year began to show progress.
Trunkman, along with Mike Pancake and Timothy McWinters, had to travel to Europe to present their business to a client that turned out to be Portnoy related. Dave Franco played Mike Pancake in the movie Unfinished Business.
Dave has to play with familiar names in comedies like Vince Vaughn and Nick Frost as well as versatile actor Tom Wilkonson. Although relatively new to the genre, Dave is able to keep up with his co-stars.
Now You See Me [2013]
Release year : 2013

Genre: Crime, Mystery, Horror

Directed by: Louis Letterrier

Actors: Jesse Eisenberg, Common, Mark Ruffalo

Production company: Summit Entertainment, K/O Paper Products, SOIXAN7E QUIN5E
Four street magicians are linked by a puzzle that leads them to the biggest magic show of their careers. In the show, they use magic to rob banks and share the spoils with their audience. Who brought them together and why?
Dave Franco as Jack Wilder, a member of The Four Horsemen. He has an extraordinary ability with the speed of his hands to be able to fool the audience. Now You See Me's performance of stealing using special effects is not unusual compared to movies with similar themes. Moreover, the neatly stored quizzes created surprises for the audience.
The Shortcut [2009]
Release year : 2009

Genre: Horror, Mystery, Horror

Directed by: Nicholaus Goossen

Actors: Katrina Bowden, Jeremy Bastian, Cavan Cunningham

Production company : Happy Madison Productions, Minds Eye Entertainment
There is a shortcut that is said to be haunted after there was a murder there. There is even a legend about an old man who used to kill anyone who passed by, especially school children. Five young people try to prove the truth of the legend.
The Shortcut is a horror film, in a different genre from Dave Franco's other films. Dave Franco plays Mark in this film, a young man who wants to help his friend prove the truth of a legend on a famous shortcut. This movie is very interesting for those who want to see Dave's ability to play the part in horror movies.
Warm Bodies [2013]
Release year : 2013

Genre: Comedy, Horror, Romance

Directed by: Jonathan Levine

Actors: Nicholas Hoult, Teresa Palmer, John Malkovich

Production company : Summit Entertainment, Make Movies, Mandeville Films
R is a zombie who is very interested in Julie Grigio. Unfortunately, Julie has a boyfriend, Perry Kelvin. Unlike other zombies, R has the ability to absorb memories from the victim's brain. His desire to unite with Julie is further complicated by Julie's father, Captain Grigio, who leads a group of zombie exterminators.
Dave Franco played Perry Kelvin in the film Warm Bodies. There are also Teresa Palmer and Nicholas Hault in the film. The impression of a zombie or vampire romance with a human sounds dramatic because of Twilight's presence, but Warm Bodies packs it in a different form, including an entertaining comedy element.
6 Balloons [2018]
Release year : 2018

Genre: Drama

Directed by: Marja-Lewis Ryan

Actors: Abbi Jacobson, Dave Franco, Charlotte Carel

Production company : Campfire, Freedom Association
Katie plans to surprise her boyfriend, on Jack's birthday. While preparing for the party, he picks up his brother, Seth, and his daughter, Ella. Seeing Seth relapse to heroin, Katie takes him to a rehab center. It turned out that Seth was rejected and it was difficult for Katie to balance priorities for her boyfriend or brother.
In 6 Balloons, Dave Franco plays Seth. In addition to comedy, horror, this time Dave France is serious. Dave's ability to play a heroin addict is commendable. Plus the touching story, it looks like 6 Balloons could make the list of must-see movies.
Now You See Me 2 [2016]
Release year : 2016

Genre: Action, Adventure, Comedy

Directed by: Jon M. Chu

Actors: Jesse Eisenberg, Mark Ruffalo, Woody Harrelson

Production company: Summit Entertainment, TIK Films, K/O Paper Products
After a year in hiding, The Four Horsemen is back. This time the position of Henley Reeves has been replaced by a new member named Lula. They appear in the release of mobile phones that are said to be able to hack users. Their spectacular show runs smoothly until they are framed by Walter Mabry causing them to once again commit robbery.
Now You See Me 2 is the sequel to the movie of the same name that was released 3 years ago. Dave Franco returns as Jack Wilder. Making a sequel is not an easy job, especially with another director. For those who like movies about robbery and magic, this movie cannot be ignored.
Neighbors [2014]
Release year : 2014

Genre: Comedy

Directed by: Nicholas Stoller

Actors: Seth Rogen, Rose Byrne, Zac Efron

Production company : Good Universe, Point Gray Pictures
Mac and Kelly are happy to have a baby girl in their lives. Even so, they still harbor a desire to party and have fun. A group of students moved to the side of their house and made a lot of noise. As a result, they have to fight a group of naughty students.
Dave Franco plays Pete in the movie Neighborhood. Pete is Teddy Sanders' best friend, played by Zac Efron, the leader of the student union that annoys Mac and Kelly. This comedy genre is very entertaining with funny lines but lots of swearing and mischief making this movie only for an adult audience to enjoy.
Nerve [2016]
Release year : 2016

Genre: Adventure, Crime, Drama

Directed by: Henry Joost, Ariel Schulman

Actors: Emma Roberts, Dave Franco, Emily Meade

Production company : Allison Shearmur Productions, Keep Your Head, Lionsgate
Amidst the age of social networking being loved by young people today, there is a game called neurosis. The game is basically like truth or dare and those who complete the challenge successfully will be rewarded. Vee, who decided to play instead of making the audience start playing and the challenge was to meet Ian.
The two of them were close, until Ian's true identity was known to Vee. He reported it to the police, something forbidden in the game. In the movie Nerve, Dave Franco plays Ian, who has a cold appearance and likes a challenge. This movie belongs to the adventure genre, with many thrilling scenes.
The Disaster Artist [2017]
Release year : 2017

Genre: Biography, Comedy, Drama

Directed by: James Franco

Actors: James Franco, Dave Franco, Ari Graynor

Production company: Good Universe, New Line Cinema, Point Gray Pictures
Tommy Wiseau was an avid actor. She participated in various auditions to make her wish come true. She met Greg at a theater audition and felt the same desire.
They moved to Los Angeles. Unfortunately, their efforts did not go smoothly. Finally, Tommy has a great idea, which is to make a movie of his own. The Disaster Artist tells the story of Tommy, who once made a movie called The Room.
It is considered the worst movie of all time. Dave Franco plays Greg and Tommy is played by his brother James Franco. The film is emotional as it shows a different side of filmmaking and the reluctance to give up in order to pursue a dream.
From the 10 Dave Franco movies above, you can choose a genre that you want to watch. Like I said, Dave Franco is a popular actor, he has the ability to play many different genres.
Which movie did you enjoy the most? Or is there a certain movie you've seen? If you want to share or add, the comments column is already provided, yes!