Cole Sprouse is a multi-talented Hollywood actor, he's been hooked on world cinema since he was 8 months old, you know! If you think that Cole Sprouse has risen to prominence since playing Jughead Jones in the hit TV series "Riverdale," you're not quite right. Because, since childhood, Cole Sprouse has acted in good films thanks to the encouragement of his grandmother who is a drama teacher and also an actress.
Another equally interesting fact about this handsome young actor is that he has twins. Born in Tuscany, Italy, on August 4, 1992, Cole is 15 minutes younger than his brother, Dylan Sprouse. Cole and Dylan starred in many films during his childhood, playing the main character's child or young adult.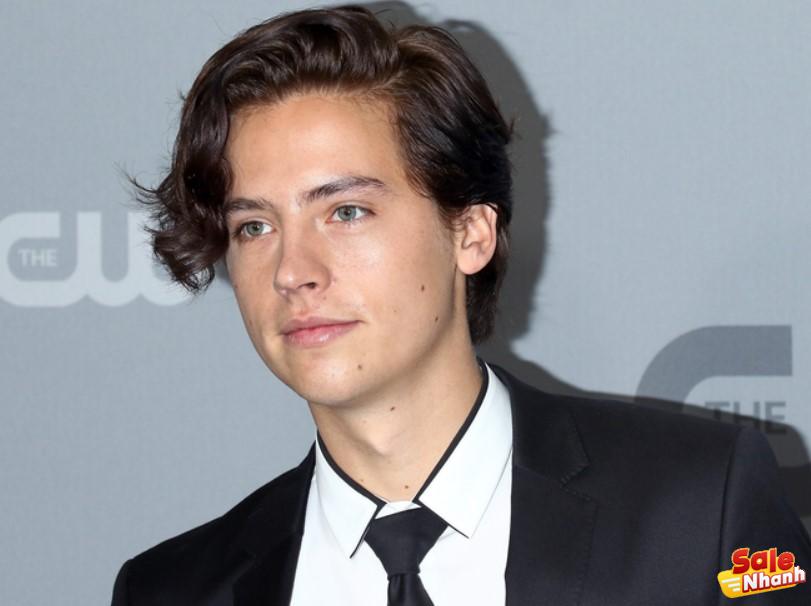 However, this time Salenhanh wants to discuss Cole's work first, right? Curious about Cole Sprouse movies and series? Now, check out this list of the best Cole Sprouse works!
Five Feet Apart
Release year : 2019

Genre: Romance, Drama, Medicine

Directed by: Justin Baldoni

Produce : CBS Films

Actors: Haley Lu Richardson, Cole Sprouse, Moises Arias, Claire Forlani, Parminder Nagra
As a child, Cole acted in numerous films and television plays of the comedy and mystery genres. As an adult, of course the genre of movies Cole could play in also evolved. Yes, eg drama and romance genres. "Five Feet Apart" is a romantic drama film inspired by Claire Wineland, a patient diagnosed with cystic fibrosis. Here, Cole Sprouse co-starred with Haley Lu Richardson.
Cole Sprouse plays William "Will" Newman, a cystic fibrosis patient trying to establish a relationship with another cystic fibrosis patient, Stella Grant (Haley Lu Richardson). Because of the same disease, the two must stay about 6 feet apart to avoid a more serious bacterial infection if they communicate.
The movie "Five Feet Apart" teaches us to be grateful for our health and to take advantage of the gift of being with the people we love. This is a must-see movie for those of you who like romantic stories. But, have tissues ready, yes!
Big Daddy
Release year: 1999

Genre: Comedy

Directed by: Dennis Dugan

Production : Columbia Pictures

Actors: Adam Sandler, Joey Lauren Adams, Jon Stewart, Rob Schneider, Cole Sprouse, Dylan Sprouse, Leslie Mann
Remember when I said Cole Sprouse did a lot of comedies? This is one of them. The title is "Big Daddy". This film is also played by Cole's twin brother, namely Dylan Sprouse, with the famous comedian, Adam Sandler, played. The Sprouse brothers play Julian McGrath, a five-year-old boy abandoned by his mother.
Meanwhile, Adam Sandler plays Sonny Koufax, a lazy law scholar who works as a toll collector at the toll gate. One day, a child is found in his apartment, and that child is Julian. One statement explains that Julian is the biological child of Kevin Gerrity, Sonny's roommate, and that the child's mother is unable to care for Julian.
"Big Daddy" is dominated by the story of how Sonny looks after and takes care of Julian, as Kevin has been working in China for a while. Julian's character here is very different from the children's characters Cole often plays in sitcoms, but still interesting and funny to watch.
The Astronaut's Wife
Release year: 1999

Genre: Science Fiction, Horror

Directed by: Rand Ravich

Production : New Line Cinema, Mad Chance

Actors: Johnny Depp, Charlize Theron, Clea Duvall, Cole and Dylan Sprouse
Still another movie about the Sprouse twins, but with a different genre. This time, the Sprouse duo play the twins of an astronaut named Commander Spencer Armacost (played by Johnny Depp). Different from the usual genre of movies starring Cole and Dylan, "The Astronaut's Wife" is in the genre of sci-fi thriller.
"The Astronaut's Wife" was nominated for Best Picture at the Sitges-Catalan International Film Festival, one of the major horror and fantasy film festivals. For those wanting to see how Cole and his twins act in sci-fi movies, "The Astronaut's Wife" is a must-see.
Just for Kicks
Release year : 2003

Genre: Comedy

Directed by: Sydney J. Bartholomew Jr.

Produce : Commotion Pictures

Actors: Cole Sprouse, Dylan Sprouse, Tom Arnold, Lori Sebourn
"Just For Kicks" is one of the Disney movies featuring Cole and Dylan Sprouse as brothers. Tells the story of a pair of soccer fan twins who are in trouble because the team's coach, the twins' father, is traveling.
Their soccer team is then coached by a local mechanic named Rudy, who turns out to be a professional soccer player. With a gentle and typical storyline for children, "Just For Kicks" is perfectly suitable to accompany the family during the holidays, especially with football lovers. Plus, you can see how adorable the Sprouse brothers were as children.
The Master of Disguise
Release year : 2002

Genre: Comedy

Directed by: Perry Andelin Blake

Produce : Revolution Studios

Actors: Dana Carvey, Brent Spiner, Jennifer Esposito, Harold Gould, Cole Sprouse, Dylan Sprouse
It seems that old Cole Sprouse movies are often shown interspersed with Dylan. One of them is "The Master of Disguise". Here, Cole and Dylan take turns playing Pistachio Disguisey. Pistachio Disguisey is a descendant of a family of undercover agents who often operate undercover, and the film follows his journey to become a professional undercover artist.
Unfortunately, "Master of Disguise" is one of the films that have received bad reviews according to Rotten Tomatoes, Metacritic, and Common Media Sense. In fact, this film was nominated for the Stinkers Bad Film Awards in three categories, namely Worst Picture, Worst Actor, and Worst Male Imitation Voice. That's all, yes, the world of cinema. The award is actually an imitation of the Academy Award.
But, let's put the review aside. Who knows if you're actually curious about Cole and Dylan's acting and Dana Carvey's acting as Pistachio Disguisey. So you can watch this movie.
Riverdale
Release year: 2005-2008

Genre: Teen Drama, Mystery

Production : CBS Television Studios, Berlanti Production, Archie Comic Publications

Actors: KJ Apa, Lili Reinhart, Camila Mendes, Cole Sprouse, Marisol Nichols, Madelaine Petsch, Ashleigh Murray

Episodes: 77 episodes (5 seasons)
After the movie "Master of Disguise" with relatively small ratings, now we move on to "Riverdale". This is an impressive teen mystery and crime drama with a high rating, up to 88% on Rotten Tomatoes. Here, little Cole Sprouse has grown up! He looks stunning with his performance as Jughead Jones.
"Riverdale" is a television series adaptation of Archie Comics. Tell Archie's adventures with his friends in unraveling the mysteries of the city of Riverdale that looks perfect from the outside. Here, the role of Cole is quite important, namely as a good friend of Archie, the main character and narrator of this series.
"Riverdale" is a hilarious story and one of the most hyped teen dramas. You can enjoy this show from the Netflix streaming service. This is the series that brought Cole Sprouse's name to success in the entertainment industry next to the series "The Suite Life of Zack & Cody".
The Suite Life of Zack & Cody
Release year: 2005-2008

Genre : Teen sitcoms

Production : It's a Production Laugh

Actors: Cole Sprouse, Dylan Sprouse, Brenda Song, Ashley Tisdale, Phil Lewis, Kim Rhodes

Episodes : 87 episodes
This Disney Channel teen series is one of the most popular teen series and has received numerous awards. Just like "FRIENDS", The Suite Life of Zack & Cody is also a sitcom that brings a lot of laughs.
"The Suite Life of Zack & Cody" tells the story of twin brothers who live in a hotel (simulating the Hilton hotel) with their mother who is a singer who works in the hotel's living room. This series tells the problems they face and their ideas for getting rid of these problems.
Cole Sprouse stars alongside Dylan Sprouse, his brother. Honestly, distinguishing Cole and Dylan is a bit difficult because they both look similar. In this series, however, it's pretty easy to tell the difference since Cole plays the cool Cody and Dylan plays the cheerful Zack.
For those of you who want to see the teen version of Cole with his brother, this series is perfect for you. In addition to the hotel version, there is also a sequel to the deck version of the luxury yacht SS Tipton. The next series, "The Suite Life on Deck", aired from 2008 to 2011.
FRIENDS
Release year: 1994-2004

Genre : Sitcoms

Production: Bright / Kauffman / Crane Productions, in association with Warner Bros. Television

Actors: Jennifer Aniston, Courteney Cox, Lisa Kudrow, Matt LeBlanc, Matthew Perry, David Schwimmer

Episodes : 236 (10 seasons)
One of the most successful American sitcoms in history, "FRIENDS", was one of the series that ever starred Cole Sprouse, you know! Then who did Cole play with? Here, Cole plays Ben Geller, the son of Ross Geller and his first wife, Carol Willick.
In fact, the role of Ben Geller is played by many child actors. Some of the other actors who have played the character of Ben include Michael Gunderson in Season 2, the Allen twins in seasons 3-5 and Cole Sprouse, who played from seasons 6 to 8. Here, Cole Sprouse looks stunning and Bring laughter to the audience with questions. -Clear question.
"FRIENDS" is one of those must-watch sitcoms for those of you who want to practice speaking and listening in English, such as RM BTS's advice to learn the language. Indeed, the series "FRIENDS" can be a good start for those who are new to learning English, because the theme is light, easy to understand, funny and close to everyday life.
Grace Under Fire
Release year: 1993-1998

Genre : Sitcoms

Produce : Casey-Werner Production

Actors: Brett Butler, Dave Thomas, Julie White, Casey Sander, Jon Paul Steuer, Dylan and Cole Sprouse, Peggy Rea

Episodes: 112 episodes (5 seasons)
"Grace Under Fire" was the first sitcom to star Cole Sprouse and his twin brother, Dylan. You know, both of them have been playing in this series since they were 8 months old, you know?! Due to California law limiting children's work hours, Cole and Dylan took turns playing Patrick Kelly, the toddler of Grace Kelly, the main character of this sitcom.
"Grace Under Fire" is set in a fictional small town in the Missouri region. Tells the story of Grace Kelly, a single mother of three trying to stay healthy and sober after her divorce from her abusive and alcoholic husband. Grace tries to start a new life with her three children and fights her cravings for a drink.
Despite starting with a rather serious and dramatic story, the sitcom is still a series with an element of comedy. However, due to being produced in the early 90s, the graphics of this sitcom still seem lackluster. Although the quality of the graphics is blurry, it is actually quite appreciated. Rotten Tomatoes gives it a 73% rating and Common Sense Media gives it a 4 out of 5. Would you like to see the Sprouse brothers?
Those are the 9 movies and TV series in which Cole Sprouse has starred. Apparently, Cole Sprouse has been an actor since childhood with his brother, Dylan Sprouse! Are there any other Cole Sprouse movies that you like? If yes, please share in the comments column, yes.