Christopher Hemsworth is an Australian actor. He is known for playing the role of Kim Hyde in the Australian television series Home and Away in 2004-2007. After starting his film career in Hollywood with the sci-fi movie Star Trek in 2009 and the horror film A Perfect Getaway the same year, his name became even more brilliant.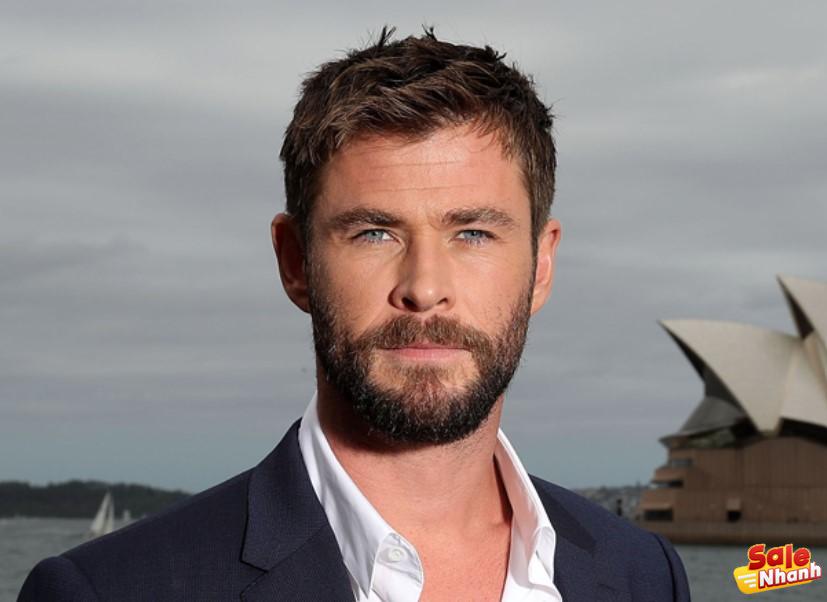 However, Chris Hemsworth's biggest success is of course the character Thor in the Marvel Cinematic Universe, which makes him one of the highest-paid leading actors in the world.
Avengers: Endgame (2019)
Release year : 2019
Genre: Action, Adventure, Drama
Directed by: Anthony Russo, Joe Russo
Actors: Robert Downey Jr., Chris Evans, Mark Ruffalo, Chris Hemsworth
Production company: Marvel Studios, Walt Disney Pictures
Chris Hemsworth's best movies are the ones that have been released recently, though not the latest, which is Avengers: Endgame. Because, his latest film, Men in Black: International (2019), can be said to have failed because it did not meet everyone's expectations, especially MIB fans.
It's not Chris' fault, because his acting is too good here. His chemistry with Tessa Thompson is also very relevant as we've all known how compact they are since the days of Thor: Ragnarok. It is also speculated that the fault of this latest MIB movie lies in the writing and directing stages.
Meanwhile, the movie Avengers: Endgame made people excited to hunt for tickets and fill all theaters, including less popular ones.
The cool thing is, there's a showtime of this movie up to 24 hours, you know, at the premiere! And, that only happens in this country of flags. Proving how big the MCU fan base in Indonesia is. Not to mention the success of Endgame in other countries.
Avengers: Endgame is the final film in Marvel's Phase Three, due to the deaths of several main characters. I don't know when we'll have another Avengers movie, because Marvel is focusing on bringing out the story of each Avengers member, such as Spider Man has been released, Black Widow is released in May. 5 in 2020 and has Of course Thor 4 played by Chris Hemsworth.
In this final Avengers movie, the surviving members of the Avengers attempt to reverse the state of the world caused by Thanos in Infinity War. In this movie, we get to see the dark side of Thor as he has lost his entire clan, as well as his younger brother, Loki.
However, here Chris also depicts another side of Thor, namely the humorous side that has always been in him. Then what really bothered me the most was Thor's coping mechanism to get out of his depression and guilt for not being able to beat Thanos in Infinity War.
Thor: Ragnarok (2017)
Release year : 2017
Genre: Action, Adventure, Comedy
Directed by: Taika Waititi
Actors: Chris Hemsworth, Tom Hiddleston, Cate Blanchett
Production company: Walt Disney Pictures, Marvel Studios, Government of Australia
The film directed by Taika Waititi is loved by the audience. So in the upcoming Thor movie, Taika will be directed again, Hurray! According to critics, Thor: Ragnarok is fun, funny, and colorful. If you've seen all the MCU movies, you'll realize that Thor: Ragnarok is the most different, the most unique, and the most entertaining.
The story begins with Thor and Loki being shocked by the death of their father and the fact that they have a sister named Hela, who is being held in hell for dangerous crimes. Hela wants to rule Asgard and the entire kingdom (nature).
A brief scuffle ensues, sending Loki and Thor flying off the ice. The two end up stranded on an alien planet called Sakaar, even though they arrived at different times. To survive in Sakaar, Thor must join the fight against a 'monster' who turns out to be the Hulk. Can Thor escape from Sakaar and help his people in Asgard?
Trivia: Did you know that in this movie the character 'Thor' was replaced by Luke Hemsworth, Chris' brother? The Hemsworth brothers are so similar, we can't even tell who's Luke and who's Chris, can we? That's not how it happened.
So at the beginning of the movie, there's a play in honor of the 'dead' Loki, right? Well, in that movie there were people playing 'Thor' and 'Loki', right? The one who became 'Thor' was Chris' older sister.
Cabin in the Woods (2011)
Release year : 2011
Genre: Horror
Directed by: Drew Goddard
Actors: Kristen Connolly, Chris Hemsworth, Anna Hutchison
Producer: Lionsgate, Mutant Enemy, Metro-Goldwyn-Mayer (MGM)
The Cabin in the Woods tells the story of 5 college friends played by Kristen Connolly, Chris Hemsworth, Anna Hutchison, Fran Kranz and Jesse Williams. They vacation in a cabin in a remote forest.
Then, one by one, they became victims of the 'zombie' in the forest. But there is another factor that causes this horror, that is, two scientists trap and trap them for 'research'. Will they survive?
Avengers: Infinity War (2018)
Release year : 2018
Genre: Action, Adventure, Science Fiction
Directed by: Anthony Russo, Joe Russo
Actors: Robert Downey Jr., Chris Hemsworth, Mark Ruffalo
Production company: Marvel Studios, Jason Roberts Productions, South Pictures
Still in the MCU, Chris Hemsworth's next best movie is Avengers: Infinity War, which was released in 2018. This movie cleverly evokes the MCU superhero series that are facing the biggest war since their past, against Thanos with his evil plan involving the lives of all living things throughout the universe.
As we all know, Thanos wants to destroy 50% of all creatures, whether human or animal, indiscriminately for justice. Thanos can do that if he has all six Infinity Stones. In this movie, the Avengers including Thor desperately protect and stop Thanos from getting the stones. But, in the end they failed, leading us to Avengers: Endgame.
In the movie Infinity War we get to see the downfall of Thor, his personality changed for the better and more responsible than the version of the first Thor movie. Among the other Avengers characters, Thor has a significant personality upgrade compared to all the MCU movies he has starred in.
12 Strong (2018)
Release year : 2018
Genre: Action, Drama, History
Directed by: Nicolai Fuglsig
Actors: Chris Hemsworth, Michael Shannon, Michael Peña
Production company: Alcon Entertainment, Black Label Media, Jerry Bruckheimer Films
The movie 12 Strong has a strong cast not from muscles but from the way the characters play. Let's call it Chris Hemsworth, Michael Shannon, Michael Peña and Navid Negahban. This movie is intended for honor and a thrilling story, as it is based on a true story.
The plot goes like this.. After the tragic events of 9/11, the United States thought that the Taliban (Sunni Muslim nationalist movement) in Afghanistan was the source of many attacks on its citizens and property. surname. Their first step in confronting the Taliban was to dispatch a Special Forces team.
These troops have joined forces with the Northern Alliance and the Taliban's enemies to aid them in their struggle against the Muslim nationalist movement. The US military wants to shrink the territory of the Taliban by launching attacks from the air.
The first team to be dispatched to the mission was Operational Team Alpha 595 led by Captain Mitch Nelson, played by Chris Hemsworth. This team consists of 12 people. They all face extraordinary adventures, and this movie is their story.
In the Heart of the Sea (2015)
Release year : 2015
Genre: Action, Adventure, Biography
Directed by: Ron Howard
Actors: Chris Hemsworth, Cillian Murphy, Brendan Gleeson
Production company: Warner Bros., Village Roadshow Pictures, RatPac-Dune Entertainment
In the Heart of the Sea is an adventure drama film directed and produced by Ron Howard and written by Charles Leavitt. The film is based on the non-fiction book of the same name by Nathaniel Philbrick, about the sinking of the American whaler Essex in 1820.
You may be wondering if this movie is similar to the famous whale story? No. Instead, this novel tells of an event that inspired Herman Melville's phenomenal novel Moby-Dick.
In the winter of 1820, the New England whaling ship Essex was attacked by 'something' that no one could believe. It was a whale of enormous size, and strangely, it had an almost human sense of vengeance.
In the Heart of the Sea reveals the gruesome events following the giant whale's encounter. The surviving crew members are forced to do everything they can to stay alive. Bravely, the crew faced storms, hunger crises, panic and despair.
Well, those are some of Chris Hemsworth's movies that have his best acting, as well as his movies that have high ratings. Which Chris Hemsworth movie do you think is the best?