Chow Yun Fat is one of the veteran actors of Hong Kong cinema. The man born on May 18, 1955 started his film career in the 1970s and is still active in films. He is known for his tough action films directed by John Woo, who brought him to Hollywood.
Although his career in Hollywood is not very bright, this charismatic actor still has a place in the hearts of Asian movie audiences. Many of his films later became hits and once again made his name among the top actors in Hong Kong. A series of awards from different film festivals must also come to him.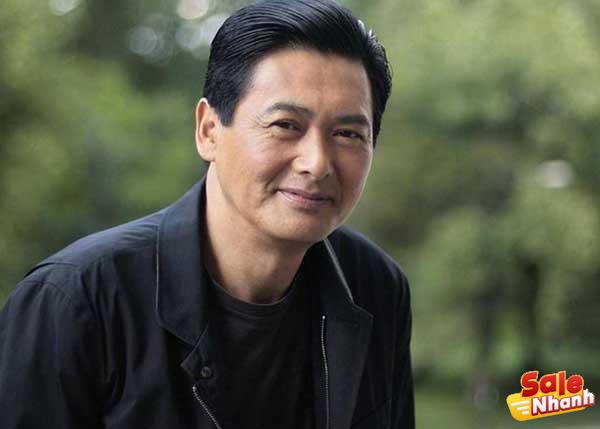 From his long career with many films in which he has acted, we have selected 10 films that are considered the best in terms of quality and showing the class acting of a Chow Yun Fat.
A Better Tomorrow [1986]
Release year : 1986
Genre: Action, Crime
Director : John Woo
Actors: Ti Lung, Leslie Cheung, Chow Yun Fat, Emily Chu
Production unit : City Film Co., Ltd, Film Studio
This John Woo action thriller was produced on a tight and minimal budget, but upon its release, the film starring Ti Lung, Leslie Cheung and Chow Yun-Fat was an instant hit. shocks Hong Kong, Asian and Hollywood cinema. In particular, this success was achieved without any promotion.
Although the main character is Ti Lung, it turns out that Chow Yun Fat's appearance shines brighter than him and has won the attention and hearts of moviegoers. As a result, Chow Yun-fat later won the Best Actor award at the Hong Kong Film Awards, and made him a superstar at the time.
His character Mark Gor is one of the iconic characters of Hong Kong cinema. After that, sequels were made, namely A Better Tomorrow II [1987] and A Better Tomorrow III: Love & Death in Saigon [1989] which is a prequel to the story of Mark Gor's journey in Vietnam. Nam to become a gangster in the first movie.
City on Fire [1987]
Release year : 1987
Genre: Action, Horror
Director : Ringo Lam
Actors: Chow Yun Fat, Danny Lee, Sun Yueh, Carrie Ng
Production company: Cinema City & Films Co.
Leveraging the fame of his gangster films, Chow Yun-fat continues to assert his position in his comfort zone through Ringo Lam's film, which also successfully established his name in the cinema. Hong Kong, even reaching out to the US.
He brilliantly performed as an undercover cop trying to infiltrate a jewelry bandit, which eventually earned him the Best Actor award at the Hong Kong Film Awards. While making Reservoir Dogs (1992), Quentin Tarantino admitted that he was inspired by this crime thriller.
Prison on Fire [1987]
Release year : 1987
Genre: Action, Horror
Director : Ringo Lam
Actors: Chow Yun Fat, Tony Leung
Production company: Cinema City & Films Co.
His success with director Ringo Lam is echoed in this prison-themed action thriller. His duet with Tony Leung Ka-Fai in this film earned him a nomination for Best Actor the same year with his win in that category over City on Fire. 1987].
The friendship between these two prisoners is at the heart of the story as the two of them often clash with the warden and other prisoners from mafia members in the prison. The success of this film spawned the sequel Prison on Fire II [1991] which was also quite successful.
The Killer [1989]
Release year: 1989
Genre: Drama, Crime
Director : John Woo
Actors: Chow Yun Fat, Danny Lee, Sally Yeh
Production company : Film Workshop
This action thriller from John Woo is said to have been made with an unfinished script and worked out during filming. But the result is still phenomenal as Chow Yun-fat and Jet Li's performances are slick and the action scenes are recognized as "above great".
Still telling the story of the movie-driven gangster world at the time, Chow Yun-fat plays a contract killer who accidentally injures a female singer's eye during an action sequence. It turned out that the wound was so fatal that it could blind the male singer's eyes. For this reason, Ah Jong, the character played by Chow Yun-Fat, had to take an extra step to fund the singer's eye surgery.
John Woo wanted to make a gangster-themed action movie with a message of friendship in it, and as a result the film became his springboard to Hollywood and also became an inspiration for directors. Hollywood. Chow Yun Fat's career became more brilliant and became the leading actor in Hong Kong at that time.
God of Gamblers [1989]
Release year: 1989
Genre: Drama, Action
Director : Vuong Tinh
Actors: Chow Yun Fat, Andy Lau
Producer: Win's Movie Productions Ltd.
Director Wong Jing succeeded in bringing together Chow Yun Fat and Andy Lau, two leading actors at the time, into an action comedy themed about the gambling world, which later became famous. in Asia, which has spawned many films with similar themes. , series of sequels , spin-offs , remakes… later.
Chow Yun Fat's charm in the role of the amnesiac gambling god remains indelible in the memory of moviegoers to this day. His signature authoritative smile in this movie can fascinate not only his co-stars but also audiences who love his acting.
Hard Boiled [1992]
Release year : 1992
Genre: Drama, Crime
Director : John Woo
Actors: Chow Yun Fat, Tony Leung, Teresa Mo, Philip Chan
Production company: Golden Princess Film Production, Milestone Pictures
After spawning many gangster-themed action thrillers, this time John Woo shows a cop's struggle to take down a criminal organization while protecting patients and babies. from the atrocities of criminals.
Chow Yun-fat plays Inspector Tequila, who intends to sabotage the rule of the criminal Johnny Wong, played by Anthony Wong. Many Hollywood filmmakers consider this film as a reference for them to show better action scenes in their movies. And this detective police drama became John Woo's last film in Hong Kong and then moved to Hollywood.
Full Contact [1992]
Release year : 1992
Genre: Action, Horror
Director : Ringo Lam
Actors: Chow Yun Fat, Simon Yam, Anthony Wong
Producer: Silver Medal Productions Ltd.
John Woo's move to Hollywood didn't quell gangster-themed movies. In fact, Ringo Lam has returned to produce this violent film with Chow Yun-fat as the lead actor. The taste of revenge is deeply felt in the breath of the story.
Although it didn't earn much and caught the eye of the festival judges, that didn't detract from the quality of this action-thriller. Gradually, the film became the subject of critics' talk making it a cult classic a few years later.
Crouching Tiger, Hidden Dragon [2000]
Release year : 2000
Genre: Action, Adventure
Director : Ang Lee
Actors: Chow Yun Fat, Michelle Yeoh, Zhang Ziyi
Production company: Sony Pictures Classics, Columbia Pictures Film Production Asia
This martial arts film by Ang Lee has broken many records in the film world, especially for Asian films, one of which was the first Asian film to be nominated for Best Picture at the Academy Awards. institute. At this event, the film with the duet of Chow Yun Fat and Michelle Yeoh took home four Oscars.
Considered one of the best silat movies, the beauty of the action scenes is itself a highlight, along with the top-notch acting of the two senior stars plus the scene stealing scene from actress Chuong. Ziyi, who was just starting to make a name for himself in Chinese cinema at the time.
Chow Yun-fat plays Li Mubai, the best swordsman in a story based on Wang Dulu's novel, described as calm and charismatic. Even in battle, he was so pompous that not a single bamboo leaf was hurt by him.
The Children of Huang Shi [2008]
Release year : 2008
Genre: War, Adventure
Director : Roger Spottiswoode
Actors: Jonathan Rhys-Meyers, Radha Mitchell, Chow Yun Fat, Michelle Yeoh
Production company : Screen Australia, Ming Productions, Zero West Filmproduction
This adventure drama tells the story of a British journalist named George Hogg in his struggle to save 60 orphans from the devastating war between Japan and China in 1937. This four-country co-production is directed by Roger Spottiswoode.
Chow Yun-Fat plays Chen Hansheng, a Chinese Communist fighter who saved George Hogg's life. Despite being considered to be of good quality, this film failed to say much at international film festivals, winning only a few awards.
Let the Bullets Fly [2010]
Release year : 2010
Genre: Action, Comedy
Director : Khuong Van
Actors: Chow Yun Fat, Jiang Wen, Cat You, Carina Lau
Production company : China Film Group
In a small Chinese province, Sichuan, in the 1920s, a bandit went there thinking he was the new governor of the province. But his position falters when he has to deal with a tyrannical local aristocrat.
This action comedy by Van Giang, in which he also plays one of the main actors, has an interesting story and a rather unique comedy. Including one of the Chinese films of the best quality and earnings, as evidenced by the multiple awards won, made possible by the maximum acting of the stars.
Chow Yun-fat, playing the role of a local aristocrat and mafia leader, Master Huang, once again shows his charismatic side that is hard to beat. He acted great and was nominated for Best Actor at the Asian Film Awards.
Being a top actor with a steady and brilliant career is definitely not easy. Chow Yun Fat also felt this when there were some films that did not perform as expected, even though he tried his best for the film. But looking at his long career, the failure of many films cannot compare with the success he received.
Chow Yun-fat remains an actor loved by audiences in China and Hong Kong, where his films have always been critically acclaimed. It is known that he is an actor who always participates in several successful sequel films to repeat the characters that he has played well.
Salenhanh – Product review blog
Address: 115 Nguyen Van Qua, Tan Hung Thuan Ward, District 12, Ho Chi Minh City
Website:  https://salenhanh.com/en
Mail: Salenhanh.com@gmail.com
#salenhanh #Reviewsalenhanh