Besides being active as a singer and member of boy band Super Junior, Choi Siwon also has a career as a model, working as a UNICEF Asia Pacific ambassador starting since 2014, and as an actor, you know! So far, he has acted in 19 dramas and 6 movies.
Choi Siwon started his career by secretly auditioning for SM Entertainment. Siwon only informed his parents when he was told he passed. His father is the CEO of Boryong Medicine and a member of the Nudong Palace clan, while his mother is the CEO of a fashion brand and is said to be a descendant of King Hyojong of the Joseon Dynasty.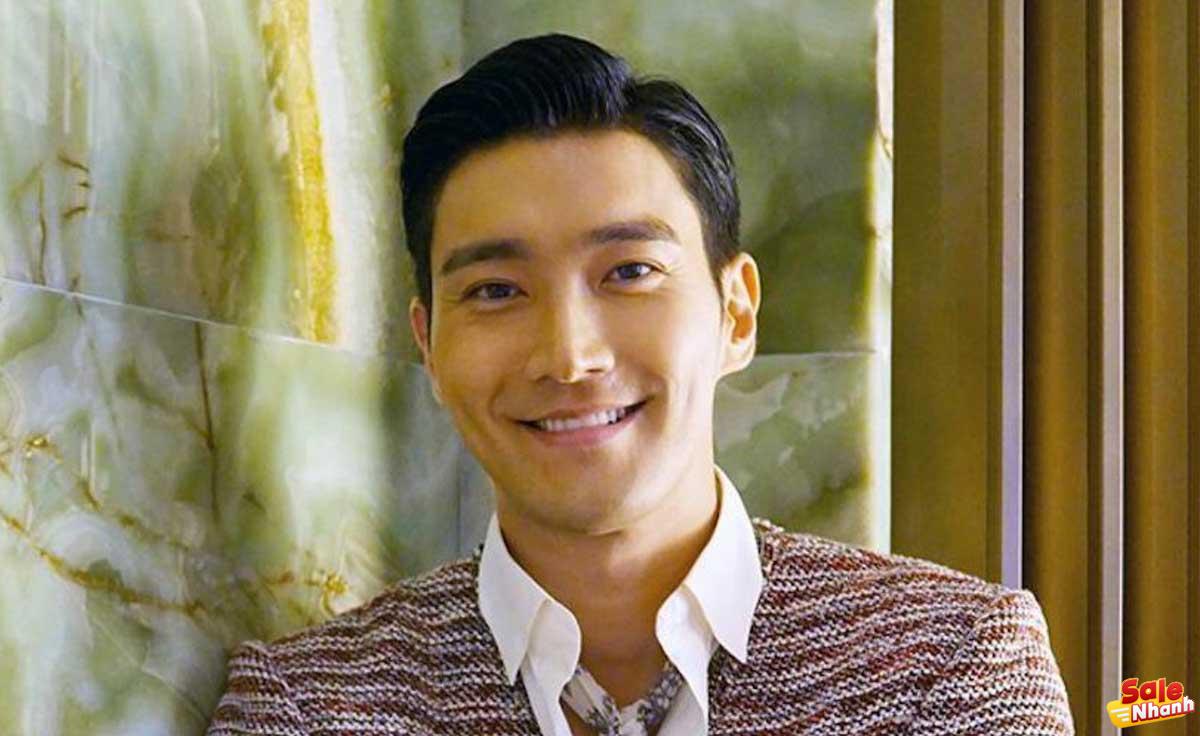 Even so, Siwon's parents did not help even the slightest when Siwon auditioned at SM Entertainment. So Siwon was accepted because of his pure talent, SM people only found out that Siwon was the son of a chaebol after they were bound by a contract. Isn't it great, if you are starting to be curious about this actor, here are the dramas in which Choi Siwon has starred.
Precious Family (2004)
Before officially debuting with Super Junior, Siwon had acted in dramas before, you know! In the 2004 Korean drama series starring several artists such as Kim Hee Ae and Kim Hae Sook, Siwon played a cameo role in it. Its title is "Precious Family", which is broadcast by KBS2 and has 68 episodes.
Eighteen, Twenty-Nine (2005)
In the drama "Eighteen, Twenty-Nine", Choi Siwon got the lead role. He plays the role of Kang Bong Man. The series was broadcast by KBS2 in 2005, based on the novel "4321 Days We Shared".
Spring Waltz, Mystery 6, Super Junior Mini Drama (2006)
Choi Siwon returned to acting in a Korean drama in 2006. The title is "Spring Waltz" which is 20 episodes long and aired on KBS2. Besides Spring Waltz, Siwon also appeared in the dramas Mystery 6 and Super Junior Mini Drama broadcast by Mnet.
Legend of Hyang Dan (2007)
Playing the role of Lee Mong Ryong in the 2007 drama, Choi Siwon collided with Seo Ji Hye, who played the role of Hyang Dan. This drama aired by MBC has very short episodes. Legend of Hyang Dan has only two episodes.
Stage of Youth (2009)
Not getting the lead role, Choi Siwon joined the drama "Stage of Youth" as a guest. In this 2009 film, Siwon plays the role of Shi Yuan. This drama is broadcast on CCTV2.
Oh! My Lady (2010)
After acting in this SBS-broadcast, Choi Siwon's name as an actor began to rise. Siwon plays Sung Min Woo, a famously arrogant actor. His co-star is actress Chae Rim as Yoon Gae Hwa.
The movie "Oh! My Lady" is about Sung Min Woo who lives with his son. The actor also tried to cover this up by hiring Yoon Gae Hwa, a widow with one child, to work hard to earn money in order to gain custody of the child.
Yoon Gae Hwa became Sung Min Woo's manager until they fell in love. This romantic comedy series has 16 episodes.
Athena: Goddess of War (2010)
In the same year and same TV station, Siwon clashed with Jung Woo Sung, Cha Seung Won, Soo Ae, Lee Ji Ah and Kim Min Jong in the action movie Athena: Goddess of War.
Tells the story of the kidnapping of the South Korean president and his daughter, and the detectives' struggle to find them. It is known that this is said to be the Korean drama that spends the most money in the production process.
Poseidon (2011)
In the 2011 KBS drama Poseidon, Siwon plays Kim Sun Woo, a naughty schoolboy. He joined Poseidon's group and Kim Sun Woo changed for the better. He also became adept at overcoming various obstacles in his life. This 16-episode action drama is also animated by Lee Si Young and Lee Sung Jae.
Skip Beat! (2011)
A new experience for Choi Siwon playing Dun He Lian Ren Tsuruga in this drama. The reason is, this movie is based on the manga "Yoshiki Nakamura". The series aired successfully with 15 episodes. Did you know that the opening song for this movie was sung by Super Junior M? The name of the OST is "SOLO".
Fall In Love With You Again (2013)
Never bored, Choi Siwon returned to acting in dramas in 2013. He played the role of Kang Hyun Min and competed in acting with two Super Junior members, Kim Myung Min and Jung Ryeo Won. "The King of Dramas" is 18 episodes long and tells the story of a CEO named Anthony Kim who is a money maniac and has no heart.
In fact, when he became the perpetrator of the crime, Anthony did not care about the victim until death. Problems came and went in Anthony's life after that. In addition to this movie, Choi Siwon also appeared in the movie "Fall In Love With You Again" the same year.
Masked Prosecutor (2015)
In addition to the participation of Joo Sang Wook and Kim Sun A in 2015, this comedy genre film also collaborates with Choi Siwon. He played the role of a thief in the movie "Prosecutor in a Mask". This drama aired on KBS2 and had 16 episodes, but Siwon's role was only a cameo in the first episode.
The drama tells the story of a prosecutor named Ha Dae Chul, who enjoys working undercover to punish criminals who evade punishment. Then there is a detective named Yoo Min Hee, who is tasked with tracking down criminal acts and upholding justice.
She Was Pretty – Billion Dollar Heir (2015)
Released : 2015
Genre: Romance, Comedy
Network : MBC
Produce : Bon Factory Worldwide
Director : Jung Dae-yoon
Actors: Hwang Jung-eum, Park Seo-joon, Go Joon-hee, Choi Si-won
Episodes : 16
Choi Siwon plays the character Kim Shin Hyuk in the MBC drama "She Was Pretty". This drama is also animated by Hwang Jung Eum, Park Seo Joon, and Go Joon Hee. Siwon plays a famous fashion magazine editor who falls in love with Kim Hye Jin, a woman so busy looking for work that she doesn't care about her looks.
Kim Hye Jin also told Ha Ri to pretend to be him and meet Ji Sung Joon, his childhood friend who grew up to be a handsome man. In addition to the movie "She Was Pretty", Siwon also appeared in the TBA drama "The Billion Dollar Heir" as Yue Xi Wang.
Dramaworld (2016)
Filming for this movie was done in Los Angeles and Seoul, South Korea. The series is called "Dramaworld" in the comedy genre with 16 episodes long. Choi Siwon starred in this drama, you know!
Revolutionary Love (2017)
Release year : 2017
Genre: Romantic Comedy
Produce : Samhwa Networks
Director : Song Hyun Wook
Actors: Choi Si-won, Kang So-ra, Gong Myung
Episodes : 16 episodes
Playing the role of Byun Hyuk in the movie Love Revolution, Siwon becomes a spoiled and childish character. The drama, which aired in 2017, portrays Byun Hyuk, the son of a corporation that is involved in a case of harassment of a flight attendant. Byun Hyuk decides to run away and meets Baek Joon, a hotel employee he met while fighting with a guest.
My Fellow Citizens (2019)
The latest film starring Siwon also stars Yoo Young, Kim Min Jung, Tae In Ho and Kim Eui Sung. The drama "My Fellow Citizens" airing on KBS tells the love story between a fraudster and a detective.
In this comedy genre drama, Siwon plays Yang Jung Kook, a con man who falls in love with Kim Mi Young. When he learned that Kim Mi Young was a detective, Yang Jung Kook made false statements about his identity and only admitted it when they got married.
Although Siwon debuted as an idol, in reality his talent is not limited to singing and dancing. It can be clearly seen through the above 15 films that Siwon can act with many different types of characters. So more and more in love, right, with Siwon? What is your favorite Siwon movie?
Salenhanh – Product review blog
Address: 115 Nguyen Van Qua, Tan Hung Thuan Ward, District 12, Ho Chi Minh City
Website:  https://salenhanh.com/en
Mail: Salenhanh.com@gmail.com
#salenhanh #Reviewsalenhanh