For K-Pop fans, you must be familiar with this handsome male idol and actor. Who else but Choi Min Ho, a member of boy group SHINee.
After completing his mandatory military service, Choi Min Ho is not only interested in a career as a musician. Choi Min Ho continues his acting career, one of which is through movies.
In 2022, Choi Min Ho participated in the big screen movie called New Normal (2022). This is the closing film of the 26th Bucheon International Fantasy Film Festival, you must see it.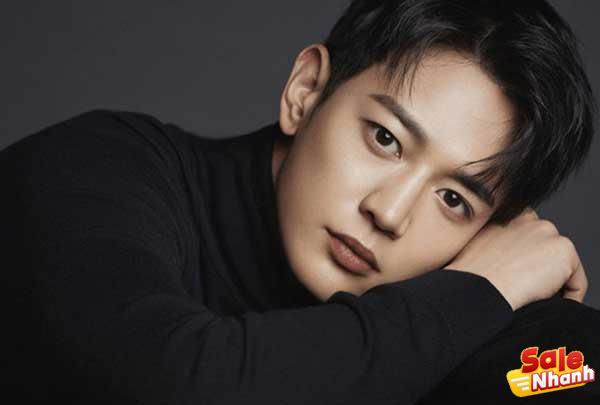 But before that, you can also watch a movie called Illang: The Wolf Brigade (2018), in this action movie Choi Min Ho will appear super masculine, making women fall in love.
Talking about the movies starring Choi Min Ho, the actor born in 1991 has actually appeared in a number of popular movies. For those of you curious about the movies, Salenhanh will provide some suggestions for Korean movies starring Choi Min Ho below.
New Normal
Release year 2021
Genre Horror
Director Jung Bum Shik
Cast Choi Ji Woo Choi Min Ho Hwang Seung Eon
Present in the midst of the Covid-19 pandemic, New Normal (2022) is a horror work from Korea, with the participation of a series of famous stars.
Produced by Unpa Studio, this movie is directed by Korea's best horror director, Jung Beom Sik. It is no wonder that this film is considered a success in showing the horror side to the audience, because the director is truly an expert.
As mentioned earlier, this drama will star some famous stars from Korea. They are Choi Ji Woo, Choi Min Ho, Lee Yoo Mi, PO, a young actor named Jung Dong Won and a new actress named Ha Da In.
So it's a combination of senior and junior actors, it turns out the quality of the acting will not let you down.
Choi Min Ho himself will play Hoon, a young man isolated in Seoul for four days. Due to the chaos happening in Seoul, the city is isolated from the outside world and this makes residents feel stressed.
They begin to feel psychologically attacked until they develop a strange phobia that makes everyone more miserable.
The Battle of Jangsari
Release year 2019
Genre Action , Drama
Director Kim Tae Yong , Kwak Kyung Taek
Cast Kim Myung Min Choi Min Ho Kim Sung Cheol
Will play a soldier, undeniably Choi Min Ho appears very dashing in this drama.
Battle of Jangsari (2019) is an action film, the main role in which he plays with a number of famous and famous actors from Korea to America. The film has the participation of Kim Myung Min, Kim Sung Cheol, Kim In kwon, Kwak Si Yang to the beautiful Megan Fox.
Produced by Taewon Entertainment, Film 295 and Finecut, this film will be directed by director Kwak Kyung. The Battle of Jangsari (2019) is the second part of the Chromite Campaign trilogy whose story is adapted from a true story.
This drama tells the story of a group of student soldiers, numbering 722 people, they are sent to Jangsari beach in Yeongdeok.
The small operation was intentionally done so that the North Koreans could take their eyes off Incheon. This group is led by the guerrilla task force Lee Myung Joon, in the role of a low-ranking soldier, Choi Sung Pil must participate in this operation. Coincidentally, an American journalist named Maggie was asked to cover the war.
Illang: The Wolf Brigade
Release year 2018
Genre Action , Science Fiction
Director Kim Jee Woon
Cast Gang Dong Won Han Hyo Joo Jung Woo Sung
Turning to action and sci-fi movies, Choi Min Ho made a strong impression in Illang: The Wolf Brigade (2018). Produced by Lewis Pictures, this movie will be directed by Kim Jae Woon.
The story is adapted from Mamoru Oshii's novel Jin-Roh: The Wolf Brigade and the characters created are guaranteed to keep the audience tense.
Choi Min Ho wasn't cast in the lead role, but his brief appearance was promising. He will play the role of Kim Cheol Jin, a man who is very loyal and carries out his duties in a way that is neither flexible nor rigid.
In this movie, Choi Min Ho will compete in acting with Gang Dong Won, Han Hyo Joo, Jung Woo Sung to Kim Mu Yeol.
Set in the year 2029, South and North Korea prepare to unify the government. The Korean police have also established a special unit called "Illang" (Wolf Brigade).
They are tasked with dealing with an anti-union rebel group in the country called "The Sect". Many horrors begin to happen, so life must be at stake.
The Princess and the Matchmaker
Release year 2018
Genre Comedy, Romance
Director Hong Chang Pyo
Cast Shim Eun Kyung Lee Seung Gi Kim Sang Kyung
Turning to the romance movie genre, Choi Min Ho will participate as a supporting actor in the movie "The Princess and the Matchmaker" (2018).
The film is produced by Jupiter Film and CJ Entertainment, and directed by Hong Chang Pyo. Shim Eun Kyung, Lee Seung Gi, Kim Sang Kyung, Yeon Woo Jin, Kang Min Hyuk and Choi Woo Shik will be cast as the main characters.
Choi Min Ho appears as a special guest, he will play a character named Seo Ga Yoon. The Princess and the Matchmaker (2018) is the second project in the Jupiter Film trilogy about different traditions in Korea.
This time, the film is about Raja's efforts to find a good husband for his beloved daughter.
Princess Songhwa of the Joseon era refused her fate to marry the four men who proposed to her. The princess feels unfit and is attracted to men who propose to her.
Feeling stressed about being asked to marry, Princess Songhwa decided to escape from the palace. Princess Songhwa hopes that she can find a man she loves and doesn't care about her background.
Derailed
Release year 2016
Genre Action , Crime
Director Lee Seong Tae
Cast Choi Min Ho Ma Dong Seok Jung Da Eun
In the lead role, Choi Min Ho will appear in the action-crime movie Derailed (2016).
This movie is made by famous Korean director, Lee Seong Tae and produced by MCMC. Choi Min Ho will also be competing in acting with the most popular and beloved action actor in Korea, who else but Ma Dong Seok.
Choi Min Ho will play Jin Il, the leader of a group of four runaway youths who are trying to survive on odd jobs.
When he ran out of money, Jin Il met a prostitute named Ga Yeong. They try to commit fraud and theft, but Ga Yeong becomes a prisoner of her own client.
Jil Il was asked to bring some money if he wanted Ga Yeong to be safe. Furthermore, when Jil Il learned that the man they were tricking was a karaoke bar owner who used to sell girls, Jil Il panicked even more. Not wanting to waste time, Jil Il tries to earn as much money as possible to save Ga Yeong's life.
Canola
Release year 2016
Genre Drama
Director Yoon Hong Seung
Cast Youn Yuh Jung Kim Go Eun
Canola (2016) can be said to be the official debut of Choi Min Ho on the Korean big screen. Produced by Zio Entertainment Inc., this movie will be made by a director named Yoon Hong Seung. This family drama will star Youn Yuh Jung and beautiful actress Kim Go Eun in the lead roles.
In the movie, Choi Min Ho only appeared briefly with a supporting role named Han Yi. The film is about Gye Choon, a female diver from Jeju Island.
One day, he is reunited with his niece named Hye Ji. Imagine, it's been 12 years apart and when they meet again, they don't want to miss these happy times.
Heard that he rarely acts in movies, it turns out that Choi Min Ho always chooses promising film projects. It can be seen that this from the plot to the characters he chooses always attracts Choi Min Ho's attention. Even the directors have always praised Choi Min Ho, because the actor is famous for being comprehensive and always portrays his character well.
Salenhanh – Product review blog
Address: 115 Nguyen Van Qua, Tan Hung Thuan Ward, District 12, Ho Chi Minh City
Website: https://salenhanh.com/en
Mail: Salenhanh.com@gmail.com
#salenhanh #Reviewsalenhanh