Actor born in 1986 with a height of 1m86 Choi Daniel started his acting career in 2005. From minor to important characters and did not mind making guest appearances in a number of dramas when his name became known. Now that he's grown, Choi Daniel has proven his love for acting.
Choi Daniel always looks outstanding with glasses in most of the roles he takes on.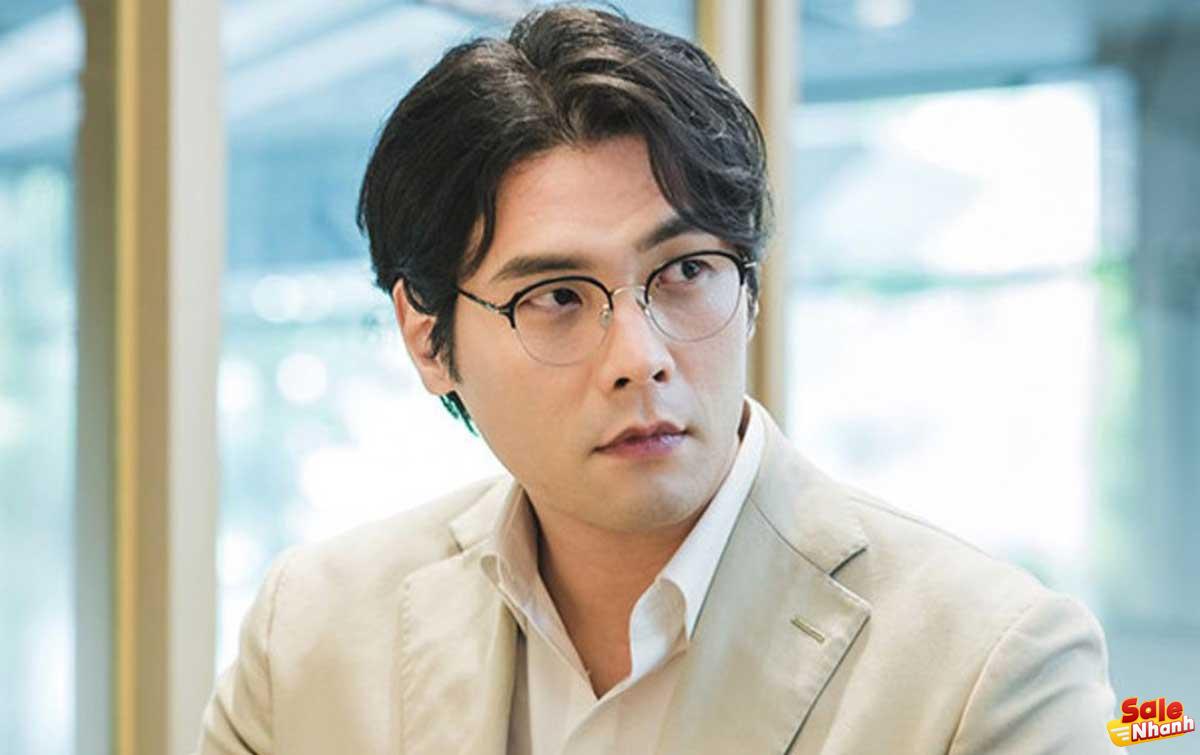 Especially for new Choi Daniel fans who need to refer to Choi Daniel's dramas, here we recommend the best titles from old to newest. Who are they? Continue reading the article, OK!
Phantom
Release year 2012
Genre Thriller
Director Kim Hyung Sik
Cast So Ji Sub Lee Yeon Hee Jang Hyun Sung Kwak Do Won Uhm Ki Joon
Choi Daniel's film Phantom (2012) brought him to So Ji Sub, who played the lead role. Here, Choi Daniel plays a reporter named Park Gi Young, who seems to have a dark secret. Phantom (2012) tells about the search of special cybercrime detective Kim Woo Hyun to catch Hades.
Hades became his enemy because he joined an illegal gambling site. Hades makes it difficult for Woo Hyun and the team because they manage to create a program that destroys the site's data. Hades also stirred when rumors of a famous actress committed suicide. Who is the character Hades wrote Hyun Woo?
school 2013
Release year 2012
Genre Drama , Friendship , School , Youth
Director Lee Eung Bok , Lee Min Hong
Cast Lee Jong Suk Kim Woo Bin Choi Daniel Jang Na Ra Park Se Young Kwak Jung Wook Choi Chang Yeob Jung Woo Yeon
School 2013 (2012) is Choi Daniel's drama that received a high rating of 17%. He achieved that success along with several other actors such as Jang Nara and Lee Jong Suk. Here Choi Daniel plays a famous Korean language teacher named Se-Chan. He is recruited by Seungri High School to help improve the children's achievement.
Along the way, Se Chan met a number of students from different backgrounds. Two of them are Go Nam Soon, who is often bullied for having the lowest grades, and Park Heung Soo, a transfer student who turns out to have a complicated relationship with Nam Soon in the past. Se Chan is not alone in facing them as he was accompanied by Jung In Jae as a fellow teacher.
Salon De Nabi
Release year 2022
Genre Drama
Director Kim Da Ye
Cast Kim Hyang Gi Daniel Choi Oh Yoon Ah
Salon De Nabi or Fly, Butterfly (2022) features Choi Daniel as Gwang Soo; A passionate hairstylist at the Fly High Butterfly salon. The salon is also the workplace of a 20-year-old girl named Gi Bbeum.
Gi Bbeum is an intern assistant who works alongside Moo Yeol and Soo Ri as interns. Gi Bbeum works very hard, but he has difficulty dealing with customers. Gi Bbeum also works with the salon director and hairdresser, Gwang Soo and Jen, on a daily basis.
Today's Webtoon
Release year 2022
Genres Business , Comedy , Drama , Life , Romance , Workplace
Director Jo Soo Won
Cast Kim Se Jeong Choi Daniel Nam Yoon Su Ko Chang Seok
With a dashing look, Choi Daniel appeared attractively in the drama "Today's Webtoon" as Seok Ji Hyung. He is a cold and unpredictable deputy editor. Even so, Ji Hyung is not stingy in sharing his knowledge with new editors, one of whom is On Ma Eum.
Ji Hyung is known for being very outspoken in expressing his opinions, but also caring and supporting the junior editors and webtoon authors he works with. Seeing On Ma Eum, Ji Hyung remembered her old self again. So he is not stingy to help him.
High Kick Through the Roof
Release year 2009
Genre Comedy, Drama, Romance
Director Jo Chan Ju , Kim Byeong Wook , Kim Young Ki
Cast Lee Soon Jae Kim Ja Ok
High Kick series ! has become popular in his country. This series is divided into three parts with over a hundred episodes each. Choi Daniel had the opportunity to become one of the main actors in the second season that aired from September 2009 to March 2010.
In the family sitcom, Choi plays Lee Ji Hoon. He is the son of Lee Sun Jae, the owner of a food company and a medical intern. Ji Hoon has an older sister named Lee Hyeong Kyeong, who is a high school teacher. Thanks to his participation in this drama, Choi Daniel began to be noticed and known more widely.
The Ghost Detective
Release year 2018
Genres Fantasy , Horror , Mystery , Supernatural , Thriller
Director Kang Soo Yeon , Lee Jae Hoon
Cast Choi Daniel Park Eun Bin Lee Ji Ah Kim Won Hae Lee Jae Kyoon
Choi Daniel's next film is no less attractive called The Ghost Detective (2018). In this drama, he clashed in acting with Park Eun Bin and Lee Je Ah. The role played by Choi Daniel is Lee Da Il. He is a private detective who previously had a career in the military. It's a pity that the Da Il accusation has been fired.
As a private detective, Da Il is supported by his beautiful and courageous assistant, Jung Yeo Wool. One of the cases he handled was the kidnapping case. The case that seemed to be very ordinary turned out to be extraordinary because when it was investigated, Da Il could not help but believe in the existence of demons.
Jugglers
Release year 2017
Genre Comedy, Romance
Director Kim Jung Hyun
Cast Daniel Choi Baek Jin Hee Lee Won Geun Kang Hye Jung
Jugglers (2017) is a drama set in the lives of office workers who have their own problems in life. Here, Choi Daniel plays Ma Chi Won, a high-ranking official at a company who has suffered from trauma in the past. Chi Won still finds it hard to forget the fire that he experienced as a child.
The injury made him uninterested in socializing. One day, a seasoned secretary accused of having an affair with her boss, Yoon Yi, is appointed as his secretary. It is later discovered that Yoon YI's residence is a burning house, leaving her traumatized. Chi Won really felt challenged to overcome the trauma of renting a room there.
Big Man
Release year 2014
Genre Drama, Romance
Director Ji Yeong-su
Cast Kang Ji Hwan Lee Da Hee Daniel Choi
The movie Big Man (2014) which became the next film of Choi Daniel also received high ratings. KBS2 drama starring Kang Ji Hwan and Lee Da Hee, tells the story of an orphan named Kim Ji Hyeok who has a difficult life. Luckily, Ji Hyeok meets Dal Sook, a middle-aged woman who owns a small stall in a traditional market.
Dal Sook considers Ji Hyeok as his own son until Ji Hyeok can be independent. Apparently Ji Hyeok is the secret son of a rich family. The young man begins to hatch a plan of revenge. Along the way, he meets and falls in love with So Mi Ra. Ji Hyeok has to compete with Kang Dong Suk, played by Choi Daniel, to get it
Baby Faced Beauty
Release year 2011
Genre Comedy, Romance
Director Lee Jin Seo , Lee So Yeon
Cast Jang Nara Choi Daniel Ryu Jin Kim Min Seok
Before meeting in the drama School 2013 (2012), Choi Daniel and Jang Nara worked together in the drama Baby Faced Beauty (2011). With a lovely face, Jang Nara as Lee So Young is often considered young, so it is difficult to find a job. She even lied about her age to apply for a job at a fashion company.
So Young's beautiful face and devotion interest a young man named Oh Yeon So played by Choi Daniel. Yeon So is actually the son of a famous restaurant owner who is very rich. However, he chose to be independent and work according to his wishes. Yeon So falls in love with So Young without knowing that she is 7 years older than him.
The Musical
Release year 2011
Genre Drama , Music , Romance
Director Kim Kyung Yong
Cast Kim In seo Oh Jung Se Kim In seo
In Choi Daniel's drama The Musical (2011), the actor clashed with another cute actress, Ku Hye Sun. Daniel plays the role of Hong Hae Hee, a famous composer for musicals, who has just returned to Korea.
Jae Hee is currently starting to write pop songs so that some of his friends think Jae Hee has changed after breaking up with his girlfriend six years ago.
One day, Jae Hee was sleeping soundly in the park when he was woken up by the singing of a girl named Ko Eun Bi. Their first meeting did not leave a good impression as Jae Hee's comments about her voice and musical talent were ignored by Eun Bi. The two met again when Eun Bi auditioned for a musical.
Choi Daniel's appearance in the drama "Today's Webtoon" (2022) is attracting much attention. It is not surprising that his number of fans is growing.
If you are also among them, you definitely cannot ignore some of the films of Choi Daniel mentioned above. You can be pleased to see him acting in a variety of genres and characters. Are you ready to get mad at Choi Daniel?
Salenhanh – Product review blog
Address: 115 Nguyen Van Qua, Tan Hung Thuan Ward, District 12, Ho Chi Minh City
Website:  https://salenhanh.com/en
Mail: Salenhanh.com@gmail.com
#salenhanh #Reviewsalenhanh