Cho Jin Woong is one of the proud Korean actors who possesses very high-class acting skills. With acting experience since 2004, the quality of the roles he takes on is unquestionable. Cho Jin Woong's films are also highly appreciated through many prestigious awards at home and abroad.
Not only successful on the big screen, Cho Jin Woong is also highly appreciated on the small screen. One of the phenomenal dramas that he successfully acted in was Signal. In this film, the actor received several prestigious awards dedicated to his acting skills. So it's very clear why Cho Jin Woong's movie or drama is in great demand to this day.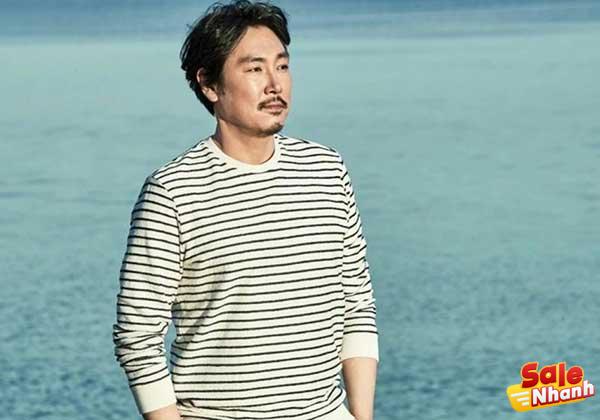 If you start admiring Jin Woong's acting ability, you can't ignore the list of the best movies he has ever acted in below. Movie genres are diverse and Cho Jin Woong also received many different roles. Want to know what movies of Cho Jin Woong are being mentioned? Here is the review!
The Handmaiden
Release date/year: May 14, 2016

Genre: Psychological Drama

Producer: Moho Film, Yong Film

Directed by: Park Chan Wook

Actors: Kim Min Hee, 

Kim Tae Ri

 , 

Ha Jung Woo

 , Cho Jin Woong
Cho Jin Woong's film with Ha Jung Woo, Kim Min Hee and Kim Tae Ri is considered a resounding success. In 2019, based on The Guardian's ranking of the 100 best films of the 21st century, The Handmaiden came in at number 41. A year later, The Guardian returned to praising the film, naming it a good classic. of modern Korea. movie industry.
In The Handmaiden, Cho Jin Woong plays Uncle Kouzuki. He is the uncle and guardian of Lady Hideko (Kim Min Hee). Kouzuki is actually Korean but he betrayed for helping Japan take over his country in exchange for a lot of gold. He used his wealth to satisfy his obsession with rare books.
The Spy Gone North
Release date/year: May 11, 2018

Genre: Horror, Drama, Politics

Production: Sanai Pictures, Moonlight Film

Directed by: Yoon Jong Bin

Actors: Hwang Jung Min, Lee Sung Min, Cho Jin Woong, 

Ju Ji Hoon
Equally successful as The Handmaiden, The Spy Gone North starring Cho Jin Woong was also flooded with awards. This film has simultaneously become Best Picture at several prestigious events, namely the 27th Buil Film Awards, the 2nd Seoul Awards, and the 26th Korean Culture and Entertainment Awards. , the 10th KOFRA Film Awards and the 55th Baeksang Arts Awards.
The Spy Gone North tells the story of North Korea in 1993, when relations between the two Koreas were heating up because of reports that North Korea was developing nuclear weapons. Not to be left alone, Korea sent Park Suk Young (Hwang Jung Min) to infiltrate.
Suk Young's mission and identity are kept secret. Only two people know that. They were the President of Korea at that time and the Director of Foreign Affairs of the NIS, Choi Hak Sung (Cho Jin Woong). Successfully completing the task?
Salut d'Amour
Release date/year: April 9, 2015

Genre: Comedy, Romance, Drama, Family

Produce: Big Picture

Director: Kang Je Gyu

Actors: Park Geun Hyung, Youn Yuh Jung, Cho Jin Woong, 

Han Ji Min
Cho Jin Woong's next movie has a pretty unique plot. How can it not be unique because Salut d'Amour is different from most romantic movies about the journey of a young couple. The drama tells the sweet story of the romantic relationship of two elders named Sung Chil (Park Geun Hyung) and Geum Nim (Youn Yuh Jung).
In the drama, Cho Jin Woong plays Jang Soo, a shop owner where Sung Chil works. Sung Chil is a stubborn and capricious old man. One day, his life changes when he meets Geum Nim, a flower shop owner. However, their relationship does not receive the blessing of Geum Nim's daughter, Min Jung (Han Ji Min). Can Sung Chil and Geum Nim patiently make it through?
Assassination
Release date/year: July 22, 2015

Genre: Action, Drama, Crime

Produce: Film Capers

Director: Choi Doong Hoon

Actors: Jun Ji Hyun, Lee Jung Jae, 

Ha Jung Woo

 , Choi Jin Woong
Assassination tells the story of a Korean resistance group tasked with killing a Japanese commander and a Korean collaborator. This group of warriors is An Ok Yoon (Jun Ji Hyun), Saksapo or Big Gun (Cho Jin Woong) and Hwang Deok Sam (Choi Duk Moon).
The task they performed became even more difficult because the Japanese knew the story. To prevent this from happening, the Japanese hire an assassin known as the Hawaiian Pistol (Ha Jung Woo). Hawaii Pistol is not alone as he is accompanied by Younggam (Oh Dal Su). Can An Ok Yoon and company escape their target?
The Admiral: Roaring Currents
Release date/year: July 30, 2014

Genre: Epic War Action Film

Produce: Big Stone Pictures

Director: Kim Hanmin

Actors: Choi Min Sik, Ryu Seung Ryong, Cho Jin Woong, Kim Myung Gon
There are many things that will surprise you when you watch Cho Jin Woong's film The Admiral: Roaring Currents. From the premise of the story, this movie is very 'terrible'. He describes the events of the Battle of Myeongryang which occurred on October 26, 1597. At that time, the Josean dynasty faced destruction caused by the Japanese.
Joseon also sends Admiral Yi Sun Shin (Choi Min Sik) as a last-ditch effort to command the remaining 12 royal ships and troops that were initially suspected of being able to win the war against Japan's powerful 330 fleet. Empire. In this movie, Cho Jin Woong plays a character named Wakisaka Yasuharu.
Man of Will
Release date/year: October 19, 2017

Genre: Drama, History

Production: BA Entertainment, Movie Square Pictures, Wontak Pictures

Director: Lee Won Tae

Actors: Cho Jin Woong, Song Seung Heon, Jung Jin Young, Jung Man Sik
Cho Jin Woong's next film is equally interesting called Man of Will. This historical drama is set in the 1890s. At that time, a young man named Kim Chang Soo was sent to prison for being accused of murdering a related Japanese man. to the murder of Empress Myeongseong.
While in prison, Kim saw the dire condition of the prisoners. They are poor and cannot read, so they are easily deceived and blamed for things they did not do. After that, Kim began teaching the prisoners letter by letter until they could clear their name from the false accusations that had been made. However, something bad awaits him.
Intimate Strangers
Release date/year: October 31, 2018

Genre: Comedy, Drama

Production: Film Monster Co, Drama House

Director: Lee Jae Kyoo

Actors: Yoo Hae Jin, Cho Jin Woong, Lee Seo Jin, Yum Jung Ah
Who said Cho Jin Woong only specializes in historical dramas with heavy plots? The actor born on March 3, 1976 can also adapt the role into a comedy. The movie in question is titled Intimate Strangers. IN which Jin Woong plays Seok Ho.
Seok Ho is a plastic surgeon. He himself is married to a psychiatrist named Ye Jin (Kim Ji Soo). One day, Seok Ho and Ye Jin have a dinner attended by their friends.
To make things more interesting, Ye Jin suggests a game. This game requires guests present to place their mobile phones on the table. Any incoming message or call should be shared and shared with everyone there. Then what kind of secret was finally revealed between them?
KUNDO: Age of the Rampant
Release date/year: July 23, 2014

Genre: Action, Historical, Historical

Producer: Showbox/Megaplex (Distributor)

Directed by: Yoon Jong Bin

Actors: Ha Jung Woo, Gang Dong Won, Lee Geung Young, Cho Jin Woong
KUNDO: Age of The Rampant tells the story of a group of thieves who become hope for the needy. KUNDO is a threat to the greedy nobility. In 1859, Joseon suffered many natural disasters that caused poverty and death to increase.
Amidst those conditions, Joo Yoon (Kang Dong Won), an aristocrat born of a prostitute, doesn't care about those around him. He was busy taking care of his throne and unwarranted status. One day, Joo Yoon asks a butcher named Dol Moo Chi (Ha Jung Woo) to kill his pregnant sister-in-law.
However, fate made him one of these thieves. Here, Cho Jin Woong plays Lee Tae Ki; a former aristocrat chose to join KUNDO. Can thieves improve the lives of the increasingly oppressed poor?
Believer
Release date/year: May 22, 2018

Genre: Action, Crime

Produce: Yong Film

Directed by: Lee Hae Young

Actors: Cho Jin Woong, Ryu Jun Yeol, Kim Joo Hyuk, Kim Sung Ryung
The seasoned actor is constantly showing off his amazing acting skills. This time, you can see Cha Jin Woong playing the role of a detective in the drama called Believer that was broadcast in 2018. Won Ho is assigned the task of paralyzing and arresting Asia's largest drug gang led by him. Executive Lee. Mr. Lee's character is so mysterious that many people disguised themselves as him to run the drug business.
To carry out the action, Won Ho teams up with Rak (Ryu Jun Yeol), a formerly exiled son of Mr. Lee who holds a grudge against his boss over the death of his mother. One day, a meeting with someone claiming to be Mr. Lee took place. Rak and Won Ho arrange the meeting carefully. Will they be able to complete this dangerous mission?
Jesters: The Game Changers
Release date/year: August 21, 2019

Genre: History, Comedy, Drama

Producer: Warner Bros Korea (Distributor)

Directed by: Kim Joo Ho

Actors: Cho Jin Woong, Kim Seul Gi, 

Park Hee Soon

 , 

Son Hyun Joo
Appearing again in a historical drama, this time Cho Jin Woong plays Deok Ho. He and his team make a living by blackmailing people all over the country. Raja Sejo (Park Hee Soon) immediately finds out what he's up to. The king then ordered his right hand, Han Myeong Hoe, to recruit Deok Ho and his men.
Deok Ho's job is to spread a positive image of King Sejo to raise people's opinion of him. Raja Sejo really needed it because neither side recognized him as king. All due to his greed when he killed the previous king as well as his nephew. Can Deok Ho, the master con man and blackmailer, get the job done?
It seems like there's nothing to worry about if a movie stars Cho Jin Woong in the lead. The plot will always surprise, as will the depth of the characters. So out of the ten movies above, which one makes you extremely curious and want to watch right away?
Salenhanh – Product review blog

Address: 115 Nguyen Van Qua, Tan Hung Thuan Ward, District 12, Ho Chi Minh City

Website:  

https://salenhanh.com/en

Mail: Salenhanh.com@gmail.com

#salenhanh #Reviewsalenhanh