A beautiful Korean actress named Chae Soo Bin is no stranger to K-Pop fans. He became famous through the dramas Moon Lover (2016) and I'm not a robot (2017). In addition to starring in popular dramas, Chae Soo Bin is also active to participate in a number of Korean films.
This beautiful actress debuted through the movie My Dictator (2014), though only appeared for a short time. However, Chae Soo Bin's movie that is highly recommended is Sweet & Sour (2021). This romantic comedy film is sure to make the audience extremely excited.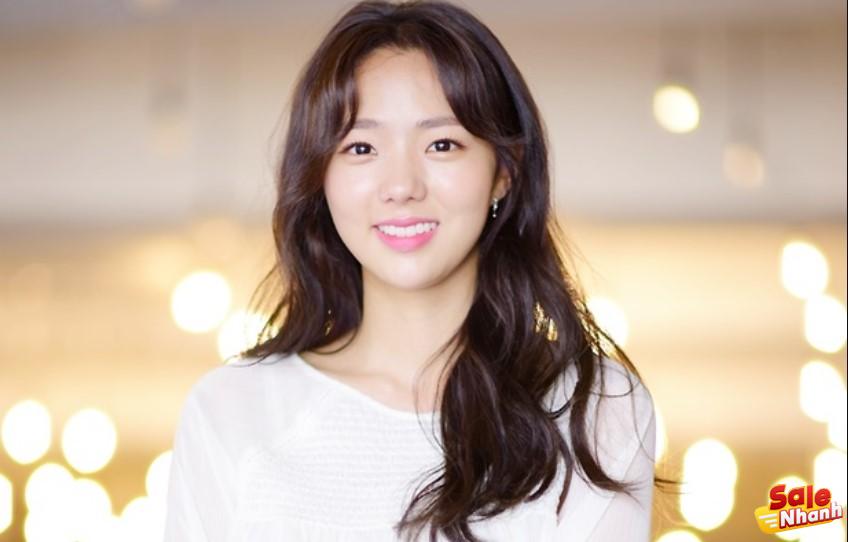 In addition to these two films, Chae Soo Bin also appeared in a number of other famous films. Although not many, there are still some Chae Soo Bin movies that you can watch over the weekend. For those of you who are curious, you can immediately read the recommendations only on Salenhanh.com
The Pirates: The Last Royal Treasure
Release year 2022
Genre Action , Adventure
Director Kim Jung Hoon
Cast Kang Ha Neul Han Hyo Joo Lee Kwang Soo Kwon Sang Woo Chae Soo Bin Oh Se Hun
The Pirates: The Last Royal Treasure (2022) is the most popular movie starring Chae Soo Bin. Just imagine, this movie by director Kim Jeong Hoon has the participation of a series of top famous Korean stars.
Chae Soo Bin will be competing in acting with Han Hyo Joo, Kang Ha Neul, Lee Kwang Soo up to Kwon Sang Woo, who is set to play the main character.
The achievements of The Pirates: The Last Royal Treasure (2022) are no joke either. This film hit the box office as the first Korean film to reach 1 million viewers in 2022.
As a result, this film entered the 10th grossing film list with a revenue of 10.31 million US dollars. In the drama, Chae Soo Bin will play the role of Hae Geum, who is known as an impostor.
Hae Geum is very young, tricking others to get what he wants. Another skill he has to save himself is that Hae Geum is a sniper.
As for the plot, this movie is about pirate explorers who gather to find hidden treasures that have long disappeared.
Set in the Joseon period, it is rumored that a treasure robbed by the Goryeo Kingdom has disappeared as if it had been swallowed up by the earth.
Hearing this news, Hae Rang, who was known as the strongest pirate, thought of hiring bandits in this search mission. He works with a bandit leader named Mo Chi, unfortunately, the two of them often argue during the treasure hunt.
Sweet & Sour
Release year 2021
Genre Comedy, Romance
Director Lee Gye Byeok
Cast Jang Ki Yong Chae Soo Bin Krystal Jung
Moving on to the romantic and comedy drama genre, this time we will discuss the original Netflix drama series Sweet & Sour (2021).
This film, directed by Lee Gye Byeok, adapts the story from the novel titled Initiation Love by Kurumi Inui. Chae Soo Bin herself is set to play the lead role and will be competing in acting with Jang Ki Young and Jung Soo Jung.
Debuting on June 4, 2021, this drama has become the talk of netizens, you know. Because the plot is about an affair that upsets women.
On the other hand, the chemistry shown by Chae Soo Bin, Jang Ki Young, and Jung Soo Jung made the audience excited. This time Chae Soo Bin will play Da Eun, a kind and super busy nurse.
Every day Da Eun has to deal with all kinds of annoying patients. Even Da Eun doesn't have much time to rest, so she always dozes on the patient's bed.
But this is where Da Eun and Hyuk meet and begin to develop feelings. Because of work, Hyuk has to go to Seoul and there he meets his love rival named Bo Yeong.
Faced with distance and busy work, Hyuk begins to fall in love with Bo Yeong without realizing it. Even this man was bored and reluctant to meet Da Eun. This also makes Da Eun suspicious, because every day Hyuk becomes more and more weird. Do you think Da Eun knows that Hyuk is having an affair with Bo Yeong?
Rosebud
Release year 2019
Genre Comedy, Drama
Director Jo Seok Hyun
Cast Yoo Ho Jung Park Sung Woong Oh Jung Se Chae Soo Bin
Turning to the comedy, family genre, Rosebud (2019) is one of Chae Soo Bin's films that you must watch. Although only participating as a supporting actor, actually the character played by Chae Soo Bin is quite important, you know.
In the drama, Chae Soo Bin will play Hyun Ah, the slightly naughty daughter of Jang Mi and is often scolded by her mother.
Hyun Ah herself is a very cheerful girl who always wants to know everything. Moreover, Hyun A is entering her teenage years, this girl has begun to know the name of love.
Hyun Ah's naughty things are still normal, because this girl knows how hard her mother is anyway. Because Hyun Ah only lives with her mother, who has been a single mother for a long time.
In this movie directed by Jo Seok Hyun, Chae Soo Bin will compete in acting with Yoo Ho Jeung, Park Sung Woong, Oh Jung Se to Lee Jun Hyeok.
The film is about Jang Mi, a single mother raising her daughter in the 70s. Trouble arises when Jang Mi has to reunite with her young ex-boyfriend Myung Hwan and her daughter's biological father, Soon Chuk.
Sori: Voice From The Heart
Release year 2016
Genre Drama, Science Fiction
Director Lee Ho Jae
Cast Lee Sung Min Lee Hee Jun Lee Ha Nee Kim Won Hae Chae Soo Bin
Sori: Voice From The Heart (2016) is one of Chae Soo Bin's movies that you really have to watch. Belonging to the sci-fi genre, this movie will be directed by Lee Ho Jae and also starring Lee Sung Min.
This time Chae Soo Bin will play Yoo Joo, Hae Gwan's biological daughter. Unfortunately Hoo Joo suddenly disappeared, this is what makes everyone believe that this girl is dead.
From the news that spread, Yoo Joo became a victim of a fire at the Daegu subway station, but his father didn't want to believe it at all. One day, Hae Gwan receives a call that his daughter is on a secret island.
To meet the princess, Hae Gwan risked his life to cross the sea to find the princess, but what he found that night disappointed him.
My Dictator
Release year 2014
Genre Drama, Period
Director Lee Hae Joon
Cast Sol Kyung Gu Park Hae Il Yoon Je Moon Lee Byung-Joon Ryu Hye Young
True to its title, My Dictator (2014) is about a stage actor who gets swept up in the character he plays. This film by director Lee Hae Jun will have the participation of Sol Kyung Gu, Park Hae Il, Yoon Je Moon to Lee Byung Joon and Ryo Hye Young.
So what is Chae Soo Bin's role in this movie? Unfortunately, Chae Soo Bin was only classified as a supporting actor.
She appeared briefly with the image of a girl wearing a crop top. The film tells the story of a stage actor named Sung Geun. He was given a challenge to play a North Korean dictator named Kim Il Suk.
Because he wanted to look professional, Sung Geun changed his appearance and studied this character very carefully. But because he was too immersed in the character, Sung Geum was abandoned by his family.
Although he has not acted in many movies, the above suggestions are must-see movies of Chae Soo Bin that you must watch.
Through the above films, it can be seen that Chae Soo Bin is a meticulous actress in choosing characters as well as film projects. The reason is, he has never played a similar character and his various films all have extraordinary stories.
Salenhanh – Product review blog
Address: 115 Nguyen Van Qua, Tan Hung Thuan Ward, District 12, Ho Chi Minh City
Website: https://salenhanh.com/en
Mail: Salenhanh.com@gmail.com
#salenhanh #Reviewsalenhanh