Cara Delevingne is a British celebrity living in the US to pursue her career. Her familiar face because she often appears as an ambassador for a number of famous brands. The woman who decided to drop out of school to pursue a modeling career bravely ventured into the world of acting and even singing.
As they say, the process will not betray the result. The sacrifices she has made in the past are paying off. At the age of 20, Cara Delevigne was already successful on the international stage.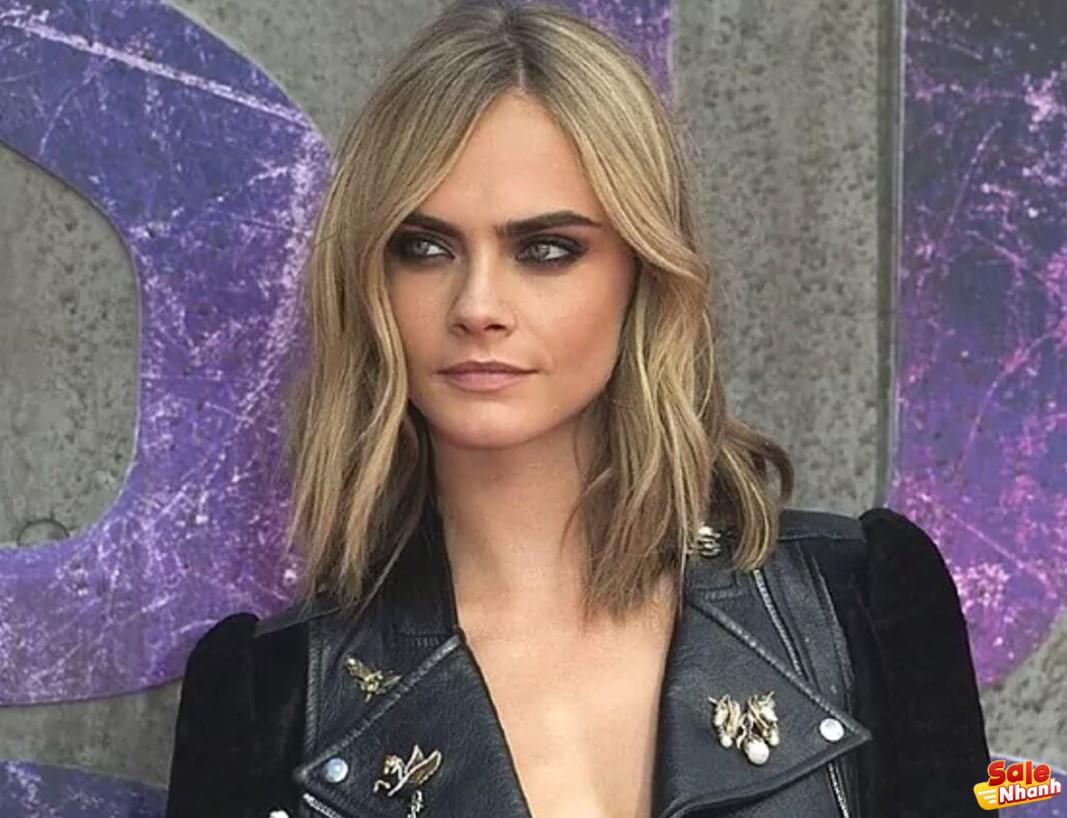 On the big screen, Cara has appeared in many films with many genres. Curious what is the title of the movie? Here is a list of the best movies starring Cara Delevigne, from drama to fantasy!
Anna Karenina [2012]
Release year : 2012

Genre: Drama, Romance

Directed by: Joe Wright

Actors: Keira Knightley, Jude Law, Aaron Taylor-Johnson

Production company : Universal Pictures, Focus Features, Working Title Films
The nine years of marriage between Anna Karenina and Alexei Karenina were tasteless. Alexei who served in the Russian government was a boring hard worker. In winter, he goes to Moscow to visit his brother. There he met Vronsky, who captivated his heart.
Anna's closeness to Vronsky slowly began to be smelled by the Russian nobility. The nefarious relationship was forged in such secrecy that those who initially thought of him as a prominent person had changed. Cara plays Sorokina, a woman standing in the middle of Anna's relationship.
Pan [2015]
Release year : 2015

Genre: Adventure, Comedy, Family

Directed by: Joe Wright

Actors: Levi Miller, Hugh Jackman, Garrett Hedlund

Production company: Warner Bros., RatPac-Dune Entertainment, Berlanti Productions
Peter and his best friend Nibs live in an orphanage under the care of the evil Sister Barnabas. They are then kidnapped by a group of pirates from the sky. Nibs tries to jump while Peter is transported to another dimension called Neverland. While there, Peter is hired to find the powder that Blackbeard uses to keep his body young.
Gradually Blackbeard realizes that Peter is destined to defeat him. Aware of being killed, Peter flees with Hook and Lily. During his escape, Peter fell and was nearly eaten by a giant crocodile before being saved by The Little Mermaid, played by Cara. How does the story of Peter and Blackbeard end?
Tulip Fever [2017]
Release year : 2017

Genre: Drama, History, Romance

Directed by: Justin Chadwick

Actors: Alicia Vikander, Dane DeHaan, Jack O'Connell

Production company : Worldview Entertainment, The Weinstein Company, Ruby Films
In 17th-century Amsterdam, an orphan, Sophia, is forced to marry a wealthy businessman named Cornelis Sandvoort. From the economic point of view, Sophia's life has completely changed because of her husband's extraordinary business ability. However, she still feels that married life is lacking.
Sandvoort asked Sophia for a picture. The choice fell on Jan Van Loos, an unsuccessful painter. Sophia's meeting with Jan really makes them like each other. In this movie, Cara plays Annetje, a prostitute who steals money from people in the tulip market.
London Fields [2018]
Release year : 2018

Genre: Crime, Mystery, Horror

Directed by: Mathew Cullen

Actors: Amber Heard, Cara Delevingne, Jason Isaacs

Production company: Muse Productions, Periscope Entertainment, Curily Bright Entertainment
Nicola Six is ​​a woman with the ability to see the future. He is shocked to see his future, especially when he finds out that he will be killed by a man around 30 years old.
To find out and try to prevent this from happening, she opens her heart to three men at once. Sam Young, a writer from New York who is looking for inspiration.
Guy Clinch, a banker is having problems in his family. Keith Talent, a taxi driver who frequently cheats and engages in violence with his wife, Kath, is played by Cara. Is it true that one of them will kill Nicola? Who do you think killed the person?
The Face of an Angel [2015]
Release year : 2015

Genre: Crime, Drama

Directed by: Michael Winterbottom

Actors: Ava Acres, Daniel Brühl, Kate Beckinsale

Production company : BBC Films, Cattleya, Hornil Brothers Productions
An American student, Jessica Fuller, is murdered and clues lead to her apartment partner, Elizabeth Pryce. Thomas, a director, wanted to make a drama about a similar case.
So he met the journalist who covered the incident in the first place, Simone Ford. He had researched the Fuller murder case with Ford but it became even more personal.
In addition, the temptation also comes from a beautiful student named Melanie played by Cara. It even made him question the guilt and innocence on the face of Pryce's alleged killer. Is he really the killer?
Her Smell [2018]
Release year : 2018

Genre: Drama, Music

Directed by: Alex Ross Perry

Actors: Elisabeth Moss, Cara Delevingne, Dan Stevens

Production company: Gunpowder & Sky, Bow and Arrow Entertainment, Faliro House Productions
Becky Something is a female punk rocker whose career skyrocketed in the 90s. With an all-girl band called 'Something She', he gained popularity. He managed to get his band to perform on the big stages and went on to record with a successful tour.
Becky's ability to maintain success is gradually being tested. He began to have difficulty writing songs and recording. The manager even gave more opportunities to another band he managed, the Akergirls, one of which featured Crassie Cassie, played by Cara. Does Akergirls have a rivalry with Becky?
Valerian and The City of a Thousand Planets [2017]
Release year : 2017

Genre: Action, Adventure, Fantasy

Directed by: Luc Besson

Actors: Dane DeHaan, Cara Delevingne, Clive Owen

Production company : EuropaCorp, TF1 Films Production
Valerian and Laureline, played by Cara, are given a special mission by the government in the middle of the universe. The mission is carried out in a city called Alpha, a gathering place for all species in the universe to talk about knowledge, security and culture.
While protecting a senior officer during a meeting in Alpha, Valerian and Laureline were attacked by a creature from the planet Mul. The creature was previously thought to have been extinct for centuries but has suddenly reappeared. Their goal is to find objects that can rebuild their destroyed planet. Can Alpha be destroyed or vice versa?
Kids in Love [2016]
Release year : 2016

Genre: Drama, Romance

Directed by: Chris Foggin

Actors: Will Poulter, Jamie Blackley, Geraldine Somerville

Production company : Ealing Studios Entertainment, Ealing Studios, Londinium Films
Jack, a student from London, is taking a break from his studies. He gets bored with all his activities and feels that a young person's life should be more challenging and interesting. To get it, he opens his heart to all the possibilities around him.
Jack meets Evelyn and Viola, played by Cara. They introduced Jack into an aspect of young people's lives he had never experienced before, a Bohemian life that he was immersed in. Until one day, Jack questioned the purpose of his life.
Suicide Squad [2016]
Release year : 2016

Genre: Action, Adventure, Fantasy

Directed by: David Ayer

Actors: Will Smith, Jared Leto, Margot Robbie

Production company: Atlas Entertainment, DC Comics, DC Entertainment
Amanda Waller was appointed by the Department of Defense to form a special team. As expected, the squad was formed among criminals with extraordinary abilities. The special team formed by Amanda includes Dead Shot, Harley Quinn, El Diablo, Captain Bommerang, Killer Croc, and Slipknot.
They work under the command of Colonel Rick Flag, who has made them assets for dangerous missions. One member who wants to be recruited is Dr. June Moone, Flag's lover, is an archaeologist, and can be possessed by an evil spirit named Enchantress, played by Cara. Instead of participating, he attacks Amanda and intends to destroy the humans.
Paper Town [2015]
Release year : 2015

Genre: Comedy, Drama, Mystery

Directed by: Jake Schreier

Actors: Nat Wolff, Cara Delevingne, Austin Abrams

Production company : Fox 2000 Pictures, Temple Hill Entertainment
Quentin has a secret crush on his neighbor, Margo, played by Cara. The introverted and disliked Quentin was a far cry from Margo, who was popular and known for being a fun person at school. One night, Margo comes knocking on Quentin's window to take him on an adventure.
A memorable evening for Quentin. At the end of the night, Margo says that all she sees is paper, including those holding a lot of falsehoods. After that fun night, Margo disappears and Quentin solves the puzzle he thinks Margo left him.
The Cara Delevigne films reviewed above come in a variety of genres. What kind of movie do you want to watch? If it's a youth melodrama, Paper Town might be a good choice. The story is light but profound enough. Are there other options? Which movie do you recommend watching first? Let other readers know in the comments, come on!