A rookie model and actress Byeon Woo Seok is growing in popularity. For the first time acting, he did not get the lead role, only playing supporting roles for the dramas "Moon Lovers" (2016), "Weightlifting Fairy Kim Bok Joo" (2016) and "WWW" (2019).
However, with these small roles, Byeon Woo Seok is increasingly firmly established in the world of drama and acting. Byeon Woo Seok's actor name became even more fragrant after starring in the drama "Flower Crew: Joseon Marriage Agency" (2019) and of course his latest drama, "Youth Report" (2020). .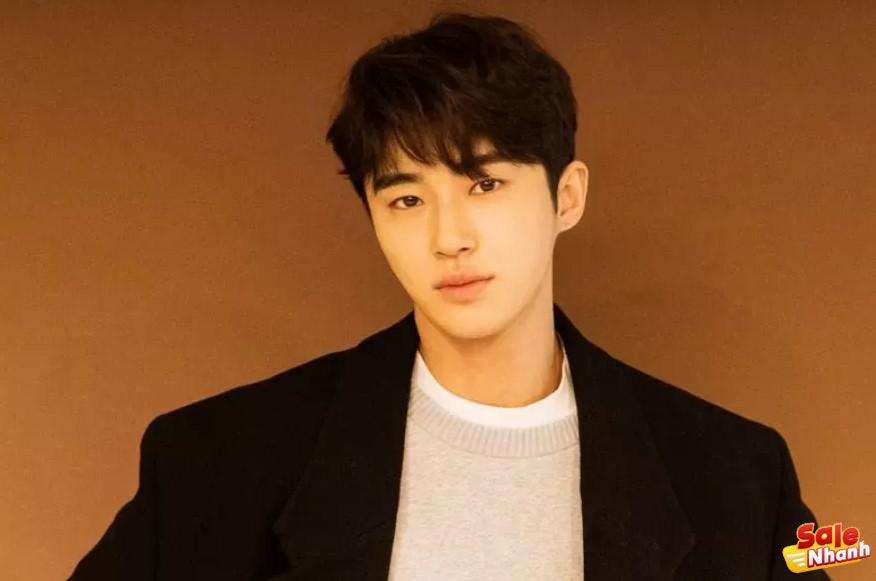 Because he is a model, of course Byeon Woo Seok attracts attention with his amazing image. Want to know about Byeon Woo Seok's drama and movie projects? Salenhanh has collected them here.
Dear My Friends
Release year 2016
Genre Drama , Family , Life , Melodies
Produce GT Entertainment , Studio Dragon
Director Hong Jong Chan
Cast Go Hyun Jung Kim Hye Ja Na Moon Hee Go Doo Shim Park Won Sook Youn Yuh Jung Kim Young Ok Joo Hyun Shin Goo
Dear My Friends (2016) a life drama written by Noh Hee Kyung is Byeon Woo Seok's first drama as an actor.
The role he got was of course a supporting role under the name Son Jong Shik. He is one of Oh Choong Nam's grandsons; a 65-year-old middle-aged woman. Oh Choong Nam is one of the main characters of this movie.
Her character is played by senior actress Youn Yuh Jung. Choong Nam is said to be Nan Hee and Young Won's senior. The three are friends of Jang Nan Hee, the mother of an interpreter named Park Wan.
Jang Nan Hee often asks Park Wan to hang out with her middle-aged friends. He hopes Wan can write a novel inspired by their friendship. In the friendship of parents, you will get a warm and meaningful story.
Search: WWW
Release year 2019
Genres Business , Comedy , Drama , Romance
Hwa & Dam Photo Production
Director Jung Ji Hyun , Kwon Young Il
Cast Im Soo Jung Lee Da Hee Jeon Hye Jin Jang Ki Yong Lee Jae Wook Ji Seung Hyun
The drama Search: WWW is about life in the 21st century. Bae Ta Mi (Lim Soo Jung), a woman in her 30s, works as a director of a large electronic portal company. Is it nature? He is quite competitive. Currently, he is enjoying his success.
However, the method he used to get to where he is now makes him wonder, is he doing the right thing in his life? Has he sacrificed too much of his personal life to be 'successful'?
On the other hand, there is Park Mo Gun (Jang Ki Yong), a talented composer in his 20s. He does not create hits that can be heard on music platforms, but music for games. play game.
That's what made Park Mo Gun and Bae Ta Mi meet. Although Byeon Woo Seok's role here is not too much, just a supporting role, but his name is more and more known after acting in this movie, you know.
Live Up to Your Name
Byeon Woo Seok also starred in the historical medical fantasy drama "Live Up to Your Name" (2017). In this drama, he plays a supporting role as an assistant to Heo Jun. Live Up to Your Name (2017) tells the story of a Joseon-era doctor named Heo Im.
He is a well-known expert in the field of acupuncture. During the day, Heo Im worked at the clinic to serve the poor, while at night he secretly visited the homes of nobles and high officials.
Heo Im had a disaster when he was asked to cure the king's migraine. He was later charged with treason and shot dead. Surprisingly, when he woke up, Heo Im was already in modern times.
Heo Im immediately realized that he was traveling in time. Lost, he meets Choi Yeon Kyung; a cardiovascular surgeon. The two slowly develop a relationship that couldn't be better.
Flower Crew: Joseon Marriage Agency
Before starring in the drama Record of Youth, it was from this drama that Byeon Woo Seok began to receive important roles in his acting projects. In this drama Flower Crew: Joseon Marriage Agency, Byeon Woo Seok, Kim Min Jae, and Park Ji Hoon established a marriage agency (if it was a wedding planner today, then yes this time).
Tells the story of a couple named Gae Ddong (Gong Seung Yeon) and Lee Soo (Seo Ji Hoon). They plan to get married and enlist the help of Flower Crew Matchmaking Agency, consisting of three cute boys Ma Hoon (Kim Min Jae), Do Joon (Byeon Woo Seok) and Ko Young Soo (Park Ji Hoon).
However, on the day of the wedding, Lee Soo was arrested and unexpectedly elected king of Joseon. Flower Crew also moved from a marriage agency to a place that educates women to become royalty, because if Gae Ddong wants to marry Lee Soo, he has to be important first, because Lee Soo is the king now .
Moonshine
Release year 2021
Genres Action , Comedy , History , Romance
Production of Monster Union , People Story Company
Director Hwang In-hyuk
Cast Yoo Seung Ho Lee Hye Ri Byeon Woo Seok Kang Mi Na
Byeon Woo Seok's next best movie he starred with Yoo Seung Ho and Lee Hyeri. This time, he took on the role of Crown Prince Lee Pyo. Although the screen time is not too much, the appearance of Byeon Woo Seok here always attracts attention.
Crown Prince Lee Pyo plays a free-spirited prince who secretly enjoys drinking amid the palace's ban. Lee Pyo really liked the alcohol made by Kang Ro Seo, which was sold secretly at night.
After becoming a regular customer, Lee Pyo began to try. However, he has to compete with Nam Young, one of the inspectors in the kingdom.
Lee Pyo's handsome looks really attracted another girl, the daughter of a palace official named Han Ae Jin. Ae Jin, Ro Seo's friend, is not desperate to get Lee Pyo until his love is reciprocated.
Drama Stage Season 1: Chief B and the Love Letter
Drama Theater is a weekly television program owned by tvN that consists of ten dramas, each of which will end in a single broadcast. It's exactly like the KBS2 drama special. Byeon Woo Seok participated in two theatrical titles that appeared in the first season.
Besides The History of Walking Upright (2017), Woo Seok also appeared in Chief B and The Love Letter (2017), but in a supporting role. The role he took on was named Jung Do Jin.
The film tells the story of Bang Ga Young; an assistant manager at a shoe company who never had a boyfriend at the age of 34.
Office Watch 3
Unlike previous dramas that aired on television, "Office Watch 3: The Gossip Room" is a web-drama. You can watch it on Naver TVcast and YouTube.
The film revolves around an office centered on a marketing group called Why Not Communications, where the people on the team have more time for gossip and relationships than work and promotions. This web drama is very fresh, funny and unique. Really recommended for those who want to watch light drama.
Secret Crushes: Season 3
Your early 20s is the time to find true love. When falling in love with someone is not enough to just admire, being with that person is the happiest moment in life, that's exactly what the cast in Secret Crushes: Season 3 does. In this season, Byeon Woo Seok takes on the male lead role.
Record of Youth
Release year 2020
Genres Drama , Family , Melodies , Romance , Daily Life , Workplace , Youth
Production Studio S (SBS)
Director Ahn Gil Ho
Cast of Park Bo Gum Park So Dam Byeon Woo Seok Kwon Soo Hyun
Record of Youth is a drama starring veteran actors like Park Bo Gum and Park So Dam. This drama also invites Byeon Woo Seok and Kwon Soo Hyun to play very important roles.
So far, Youth Report has achieved the 2nd highest rating with a national TV rating lower than the drama "Stranger Season 2" of 6.4%.
The TV series Record of Youth follows the lives of three (+ one) young people in the contemporary fashion industry. They do their best to achieve their dreams and love without giving up.
Drama Stage Season 1: The History of Walking Upright
Drama Stage 1: The History of Walking Upright brings in Kang Mi Na, who plays Mi Na, but not because of herself but only her names overlap. Here, her name is Jung Mi Na. Mi Na is an ordinary high school student.
He skates to school every day. Just like a normal high school student, he also begins to have feelings for someone. She likes Jong Min (Byeon Woo Seok), a friend and local tennis star. Which is interesting? Mi Na has the super power to become invisible twice a day.
20th Century Girl
Release year 2022
Genre Drama , Romance , Youth
Film Production Yong
Director Bang Woo Ri
Cast Kim Yoo Jung Byeon Woo Seok Park Jung Woo Roh Yoon Seo
Byeon Woo Seok skyrocketed his fame through the teen romantic film titled Girl of the 20th Century (2022) director Bang Woo Ri's debut work. In this drama, he captivated and broke the hearts of many girls because of his pitiful personality.
Byeon Woo Seok as Poong Woon Hoo; Na Bo Ra's first love, whom she met in high school. Poong and Bo Ra's acquaintance happened when Bo Ra was looking for information about Baek Hyun Jin, Poong's only close friend.
Bo Ra finds out because her best friend, Yeon Do, claims to like a student named Hyun Jin. Unfortunately, when love blossomed between Poong and Bo Ra, it was discovered that the Hyun Jin that Yeon Do was referring to was Poong.
Yeon Do, who knows it, feels cheated, but soon he is able to accept it. However, when that happens, Poong has to return to New Zealand heartbroken thinking that Bo Ra has rejected her.
At parting, Poong promised to come back, but he never kept that promise. It wasn't until a decade later that Bo Ra knew the truth behind it all.
Soulmate
Good Soulmate with the full title is Hello, My Soulmate is a movie that is still coming out but it has been confirmed that it will gather female actors (who played in the movie Itaewon Class) Kim Da Mi, Jeon So Nee and Byeon Woo Seok.
This is the most anticipated best friend for drama lovers. For those who are familiar with the title and plot, this film is indeed a remake of the popular Chinese film Soulmate that premiered in 2016. Can't wait for the movie to come out. theater!
Although there aren't many dramas and movies starring Byeon Woo Seok, his ability to role-play needs to be taken into account. Most likely in the future he will often appear on TV screens. Who is looking forward to Byeon Woo Seok's great acting in other dramas and movies?
Salenhanh – Product review blog
Address: 115 Nguyen Van Qua, Tan Hung Thuan Ward, District 12, Ho Chi Minh City
Website: https://salenhanh.com/en
Mail: Salenhanh.com@gmail.com
#salenhanh #Reviewsalenhanh