Born with the full name Bruce Lorne Campbell, actor, writer, and producer from the United States. Campbell started acting as a teenager.
While attending Wulie E. Groves High School, he met Sam Raimi and befriended him and agreed to make a movie together. His first collaborative work was Super 8, a short film.
Bruce Campbell is known for his role as Ash William in the series The Evil Dead. After that, appearances on the big screen and TV series all marked the development of his career.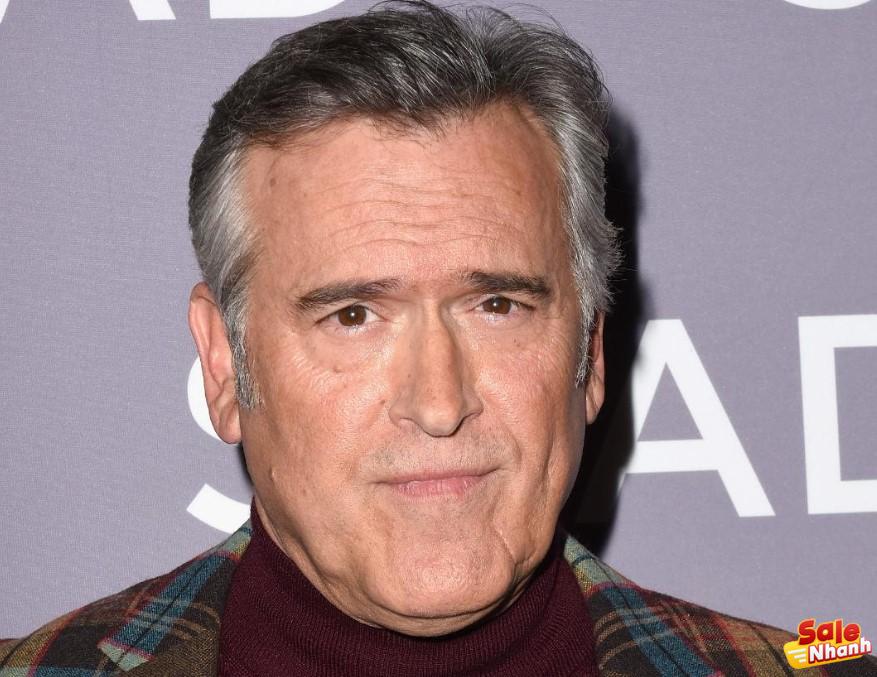 He has starred in dozens of TV series and movies. Speaking of movies, here is a list of Bruce Campbell's best movies.
Oz The Great & Powerful
Oz the Great and Powerful is one of those movies that doesn't show the full potential of Bruce Campbell's acting. Actually, it wouldn't be surprising if he didn't get enough attention because here, Campbell is here as a guest. However, audiences loved his memorable short performance in Winkie the Gatekeeper.
The film itself tells the story of Oscar Diggs (James Franco), a magician who is banished from Texas and moved to a magical land. At first Oscar thought he was lucky.
However, when he meets Theodora (Mila Kunis) and Evanora (Rachel Weisz), he doubts whether he is really lucky. Before it was too late, Oscar had to move to avoid major trouble in this country.
Sky High
Release year: 2005

Genre: Children, Comedy

Produce: Walt Disney Pictures

Directed by: Mike Mitchell

Actors: Michael Angarano, May Elizabeth, Danielle Panabaker, Steven Strait, Nicholas Braun
Sky High was one of Disney's best children's movies of its time. The story follows Will (Michael Angarano), the son of superhero parents.
The will is born powerless. Unlike his parents who are famous superheroes. Because of Minder, Will lies that he also has superpowers.
The story in Sky High is a unique and full of stories related to the lives of teenagers in general. But notable here is Bruce Campbell's role as Boomer Coach. He's a character for sure, but also has a fresh, unique joke that adds fun to the Sky High movie.
My Name Is Bruce
Release year: 2007

Genre: Comedy, Horror

Manufacturing: –

Directed by: Bruce Campbell

Actors: Bruce Campbell, Grace Thorsen, Taylor Sharpe, Ted Raimi
Of all the characters Bruce Campbell has played, this movie is the closest to the original character.
Directed by Campbell himself, My Name is Bruce is a comedy horror film about Bruce's efforts to save himself from a monster attack. Bruce is forced to fight monsters to save Oregon City.
This movie is often considered similar to Evil Dead, but that doesn't mean the story is boring. Instead, this movie is supposed to offer something extra for Evil Dead fans who want to see more of Bruce Campbell's performance.
Aqua Teen Hunger Force Colon Movie Film For Theaters
Release year: 2007

Genre: Animation, Comedy

Produce: William Street

Directed by: Matt Maiellaro, Dave Willis

Actors: Dana Snyder, Dave Willis, Carey Means
The title of the story is very long, but the story is not complicated. In this animated film, Bruce Campbell plays the role of Chicken Bittle. He is a rather mysterious and strange character. The story in this movie describes the origins of Aqua Teen Hunger Force itself.
Somehow they got into a war over sports equipment. Well, Chicken Bitle here is one of the characters who is dead forever. So we won't see Bruce Lee for the rest of the film's ending.
Running Time
Release year: 1997

Genre: Indie, Horror, Crime

Manufacturing: –

Directed by: Josh Becker, Jane Goe

Actors: Bruce Campbell, Jeremy Roberts, Anita Barone
Bruce Campbell once told the media that the movie Running Time is the movie he is most proud of. This movie has a boldly experimental quality. Viewers already know that the filming of Running Time wasn't cut out to let him play a real character.
Running Time tells the story of Carl Matushka (Bruce Campbell), a prisoner who is given leniency for early release. However, the pardon needs to be reciprocated.
Carl must rejoin his gang to carry out a heist. In the process, Campbell meets a woman he falls in love with.
Bubba Ho-Tep
Release year: 2002

Genre: Horror, Comedy

Produce: Silver Sphere Corporation

Directed by: Don Coscarelli

Actors: Bruce Campbell, Ossie Davis, Ella Joyce
Bubba Ho-Tep demonstrates Campbell's skills to bring Elvis Presley's character to life. In this little horror comedy, Campbell invites audiences to follow the story of Elvis, who is tired of fame. So he swapped identities with Sebastian Haff.
An accident happened and all documents about him disappeared. Haff cannot return to his original identity.
Presley's condition in Haff's identity was made even worse because he was in a coma due to an injury during a performance. He has no choice but to continue living in his current identity and encounters various strange things.
The Evil Dead
Release year: 1981

Genre: Horror, Fantasy

Produce: Renaissance Pictures

Directed by: Sam Raimi

Actors: Bruce Campbell, Ellen Sandweiss
Evil Dead is the beginning for Sam Raimi and Bruce Campbell in achieving much success. The film was funded on a low budget, but generated an incredible amount of revenue. The success of this film made it a successful franchise in Hollywood history, especially in the cabin horror genre.
The film's content tells the story of five friends vacationing in a small wooden house at the edge of the forest. While they were gathering, they accidentally played a video containing a demonic release spell. Not long after, the demons appeared one by one and killed the five companions.