Benedict Cumberbatch is an English actor born on July 19, 1976. He was born to movie stars Timothy Carlton and Wanda Ventham, so it's no wonder that artistic blood has been associated with the actor. . Throughout his career in the entertainment world, Benedict Cumberbatch has worked in theatre, TV series, feature films and even founded a production company.
Talking about movies, the famous actor through the Sherlock series has appeared in dozens of feature-length films. And thanks to his great acting, Benedict is regularly nominated and even won trophies at prestigious film awards.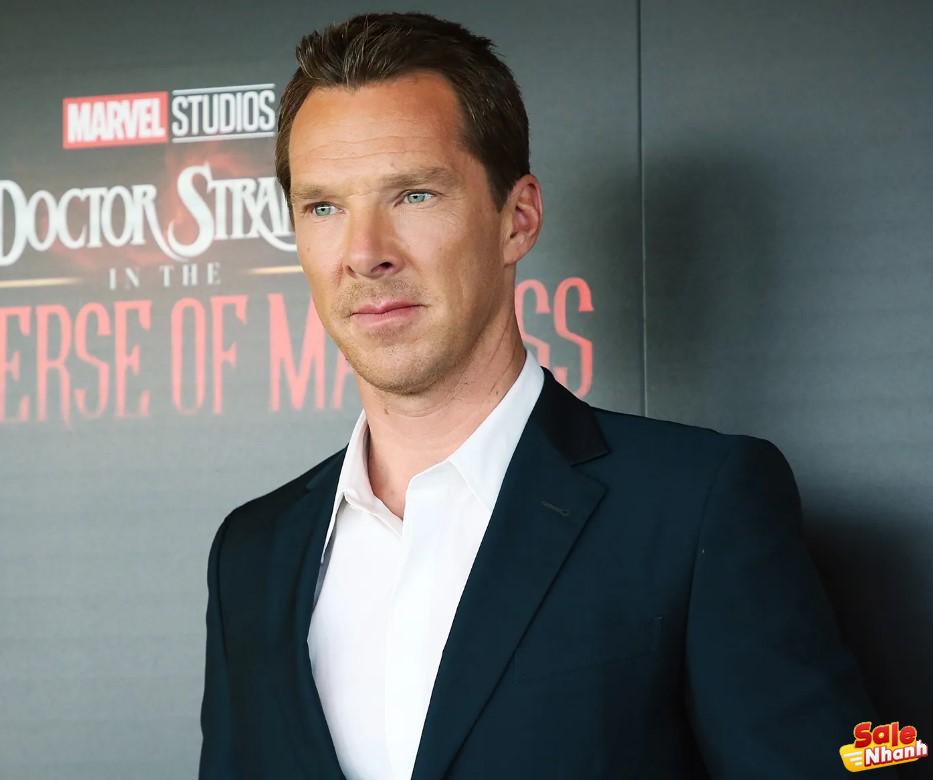 Well, for those of you who are new to Benedict Cumberbatch and want to know more about his films, Salenhanh.com has 10 recommendations for movies with this one actor in the lead. Let's take a look at each game one by one!
Doctor Strange
Release year : 2016

Genre: Action, Adventure, Fantasy

Produce : Marvel Studios

Directed by: Scott Derrickson

Pemeran: Benedict Cumberbatch, Tilda Swinton, Chiwetel Ejiofor, Rachel McAdams, Benedict Wong
Doctor Strange is one of the Marvel superheroes with magical abilities. In addition to his solo film, Doctor Strange, played by Benedict Cumberbatch, has also appeared in several other Marvel films, including the Avengers and Thor: Ragnarok series.
Benedict Cumberbatch as Stephen Strange, an intelligent, successful but also arrogant surgeon. His perfect life then suddenly changes after a serious accident leaves both his hands almost paralyzed.
Desperate Stephen Strange finally has information about alternative medicine in Kamar-Taj, Nepal. But when he got there, Strange was confronted with things that made no sense and were beyond reason. However, Strange slowly calmed down and learned from the Ancient One, a sorcerer who strives to protect the earth.
Trilogi The Hobbit
Genre: Adventure, Fantasy

Directed by: Peter Jackson

Production: New Line Cinema, Metro-Goldwyn-Mayer (MGM), WingNut Films

Actors: Martin Freeman, Ian McKellen, Richard Armitage, Benedict Cumberbatch
The Hobbit trilogy follows the adventures of Bilbo Baggins (Martin Freeman) with 13 dwarves to steal treasure from the dragon Smaug. The group goes on a long journey and is led by a dwarf named Thorin (Richard Armitage).
In this movie, Benedict Cumberbatch is the man behind the intelligent, arrogant and fearsome dragon Smaug. Not only did Benedict voice the dragon, but he also acted with motion capture to bring Smaug's character to life.
Benedict himself admitted that he had been familiar with the Hobbit's story since he was a child. When filming began, Benedict decided to audition and director Peter Jackson immediately liked his voice as perfect for Smaug.
Tinker Tailor Soldier Spy
Release year : 2011

Genre: Drama, Mystery, Horror

Production : StudioCanal, Karla Films, Paradis Films

Sound Director : Tomas Alfredson

Pemeran: Gary Oldman, Kathy Burke, Benedict Cumberbatch, Colin Firth, Tom Hardy
This film raises the topic of spying and MI6 organization. George Smiley (Gary Oldman), who has retired due to a failure on a mission, is finally asked to investigate MI6 which is suspected to have been infiltrated by traitors. He is aided by an agent named Peter Guillam (Benedict Cumberbatch) to uncover the identity of the cannibal spy in MI6.
Benedict Cumberbatch successfully plays Peter Guillam, the agent and confidant of George Smiley. Peter views George Smiley as a mentor, the man is also described as being very loyal to George and willing to carry out some of his orders.
Benedict admits that playing a spy is fun because the agent always wears a mask depending on the situation. In addition, Benedict is also very enthusiastic about this movie because he has to compete with Gary Oldman and act as his right-hand man.
12 Years a Slave
Release year : 2013

Genre: Biography, Drama, History

Production: Regency Enterprises, River, Road Entertainment, Plan B Entertainment, New Regency Productions, Film4 Productions

Directed by: Steve McQueen

Actors: Chiwetel Ejiofor, Michael Fassbender, Benedict Cumberbatch, Paul Dano, Paul Giamatti
This film tells the story of cruelty towards black slaves. 12 Years A Slave is based on the true story of a man named Solomon Northup (Chiwetel Ejiofor) who has been a slave for 12 years.
Benedict Cumberbatch plays William Ford in this film. William Ford was the owner of the plantation and was the first person to buy Solomon Northup. William is a good man, he also likes Solomon because he was very impressed with his work and took the time to give the man a violin
William's concern for Solomon was also shown when Solomon was nearly hanged by a carpenter named John Tibeats. At that moment William came and immediately saved him. William realized that Solomon's life was in danger and was not safe in his place, so he later sold Solomon to another white man named Edwin Epps.
Star Trek Into Darkness
Release year : 2013

Genre: Action, Adventure, Science Fiction

Production : Bad Robot Productions, Skydance Productions, K/O Paper Products

Directed by: JJ Abrams

Actors: Chris Pine, Zachary Quinto, Simon Pegg, Karl Urban, Zoe Saldana, Benedict Cumberbatch
In this movie, Captain Kirk (Chris Pine) is demoted to first officer after breaking the rules of Starfleet to save Spocks (Zachary Quinto). But Kirk and Spocks are reassigned to lead the Enterprise after Starfleet is attacked by a new enemy named John Harrison.
John Harrison himself is played by Benedict Cumberbatch. This villain was actually one of the commanders in Starfleet, but after John was captured and sent to the Enterprise prison, he revealed his true identity, that of Khan Noonien Singh.
Khan is one of those superheroes that has been in hibernation for centuries. He was later revived by Alexander Marcus and used it to make weapons. However, Khan, feeling betrayed, rebelled and turned to attack Starfleet.
The Fifth Estate
Release year : 2013

Genre: Biography, Crime, Drama

Production : Touchstone Pictures, DreamWorks Pictures, Reliance Entertainment

Directed by: Bill Condon

Actors: Benedict Cumberbatch, Daniel Brühl, Anthony Mackie
Julian Assange (Benedict Cumberbatch) works with journalist Daniel Berg (Daniel Bruhl) to uncover cases concealed through WikiLeaks. However, in recent times, the two have encountered many problems. Besides personal conflicts, the two also have to face many objects caused by WikiLeaks.
Benedict Cumberbatch is said to be playing the character Julian Assange, who is none other than the creator of the WikiLeaks site. Julian Assange is described as a smart, talented and charismatic hacker. Benedict himself is considered to be quite successful in portraying the character of Julian Assange, both in terms of his looks and personality/character.
In terms of appearance, Benedict is made up to look like the real Julian Assange, starting from wearing a wig, wearing dentures to wearing contact lenses. Benedict also deepened his role by watching many videos of Julian and talking to his friends, he even learned the Australian dialect so he could speak like the inventor of WikiLeaks.
The Imitation Game
Release year : 2014

Genre: Biography, Drama, Horror

Production : Black Bear Pictures, Bristol Automotive, Orange Corp

Directed by: Morten Tyldum

Actors: Benedict Cumberbatch, Keira Knightley, Matthew Goode
Set during the Second World War, this film tells the story of a genius named Alan Turing (Benedict Cumberbatch), an expert in mathematics and cryptography. Alan Turing is famous for his genius for cracking Nazi ciphers sent through a machine called the Enigma. Thanks to his service, the codes containing the German war strategy were finally discovered.
Benedict Cumberbatch is once again tipped to star. For Benedict, Alan Turing was a very special character and considered him a very meritorious war hero for his time. Thanks to his excellent acting skills while playing the character of Alan Turing, Benedict received an Oscar nomination for the category of Best Actor.
On the other hand, there is an interesting fact about his role this time. Benedict Cumberbatch still seems to be related by blood to the mathematical genius. Time magazine once revealed that Benedict was Alan Turing's 17th cousin. When traced, Benedict and Alan share a common ancestor in the 14th century, John Beaufort, the first Earl of Somerset, born in 1373.
Black Mass
Release year : 2015

Genre: Biography, Crime, Drama

Production : Cross Creek Pictures, RatPac-Dune Entertainment, Infinitum Nihil

Directed by: Scott Cooper

Actors: Johnny Depp, Joel Edgerton, Benedict Cumberbatch, Kevin Bacon
Black Mass is the true story of a partnership between a mobster named James Bulger (Johnny Depp) and an FBI agent, John Connolly (Joel Edgerton). John succeeds in his mission to crush the mafia with the help of James, while James uses John as a 'shield' to continue to expand his territory as a big mafia.
In this film, Benedict Cumberbatch plays Billy Bulger, who is none other than James' brother. Although James is known as a mafia boss, Billy chooses a much different way of life. Instead of pursuing a career in politics and becoming a Massachusetts senator, he was even appointed president at the University of Massachusetts.
James' criminal status ultimately hindered Billy's career advancement. He was even removed from his position as the head of the university. Benedict himself admitted that he encountered obstacles when playing the character of Billy Bulger, one of which was due to Billy from Boston. The British actor admits that he has a bit of trouble speaking with a Boston accent.
The Current War
Release year : 2017

Genre: Biography, Drama, History

Production : Bazelevs Company, Film Rites, Thunder Road Pictures

Directed by: Alfonso Gomez-Rejon

Actors: Benedict Cumberbatch, Michael Shannon, Nicholas Hoult, Katherine Waterston, Tom Holland
This film tells the story of the rivalry between Thomas Alva Edison and other scientists. After successfully inventing the incandescent lamp, Edison wanted to develop other electrical technologies, but he was not the only one with brilliant ideas. Edison had an argument and ended up competing with other scientists, George Westinghouse (Michael Shannon) and Nikola Tesla (Nicholas Hoult).
Benedict Cumberbatch, who frequently plays popular characters, is once again cast in the lead role in The Current War. He plays Thomas Alva Edison, who is very famous as the inventor of the incandescent light bulb. In the film, the character of Thomas Alva Edison is described as a man of intelligence but also a bit arrogant.
It's not easy for Benedict to play a big character like Thomas Alva Edison. To bring his characters to life, Benedict tries to explore Thomas Edison's thinking through various books and literature, including a diary that is used as a place to express all his dreams and the contents of his brain frankly.
The Courier
Release year : 2020

Genre: Drama, Horror

Production : FilmNation Entertainment, SunnyMarch, Roadside Attractions

Directed by: Dominic Cooke

Actors: Benedict Cumberbatch, Rachel Brosnahan, Jessie Buckley
Broadly speaking, this film tells the true story of a simple businessman named Greville Wynne (Benedict Cumberbatch) who is recruited by MI6 and the CIA to become a spy. Wynne must form a secret partnership with a Soviet officer. This mission is clearly related to preventing nuclear confrontation and the Cuban missile crisis.
This film is based on the true story of Greville Wynne and Benedict Cumberbatch is said to play the businessman. Regardless of his wishes, Benedict is willing to diet and lose weight to be as close to Greville Wynne as possible.
His efforts were not in vain and were able to give Wynne's character a very good life. Even when the film first premiered at the Sundance Film Festival with the original title Ironbark, Benedict's performance and dedication to the film received critical acclaim.
Here are 10 movies starring Benedict Cumberbatch that are guaranteed to have compelling stories. As proof, most of his films have achieved high ratings and received positive feedback from film connoisseurs. If you have other better movie recommendations, just write the title in the comment column, OK! Maybe there are other readers who haven't seen your favorite movie yet.