Ben Foster is known as a leading American actor, he has acted in many films, including X-man: the Last Stand (2004) and Pandorum (2009). Ben was born into a family of businessmen. His father and mother run a restaurant. The actor has a younger brother who is also an actor named Jon Foster.
Ben Foster started his acting career when he was 16 years old. He starred in the Disney Channel series Flash Forward. After that, he starred in many big movies like HBO and others. Here is a list of the best movies ever starring Ben Foster.
 Hustle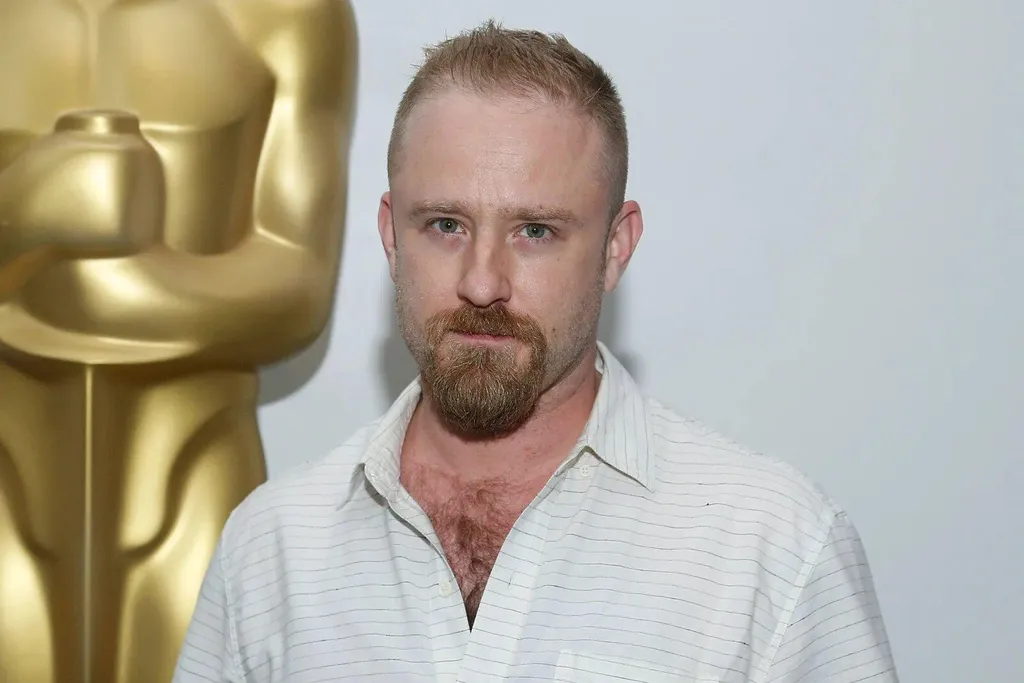 The story in this movie follows Stanley Sugarman (Adam Sandler), an NBA talent scout for the Philadelphia 76ers.
He went around observing the players who would be selected as the roster for the next season that the Sixers were keeping an eye on. However, none of the young players caught Stanley's attention, either in terms of play or attitude on the pitch.
Stanley has actually been offered by the club's owner, Rex Merrick (Robert Duvall), to be the Sixers' assistant coach. However, he quickly died when Stanley was tasked with buying players.
Instead, Vince Merrick (Ben Foster) steps up and fulfills his duty as the club's owner. The man learns that his father has promoted Stanley.
Vince is willing to give Stanley the position his late father promised, but Stanley must find an outstanding player for their team. Stanley has a young player, Bo Cruz (Juancho Hernangomez). But Vince disagreed because the player was too rough to get into the first team.
This challenge led Stanley to personally coach Bo so he could prove that Bo was worthy of playing at the professional level.
The Contractor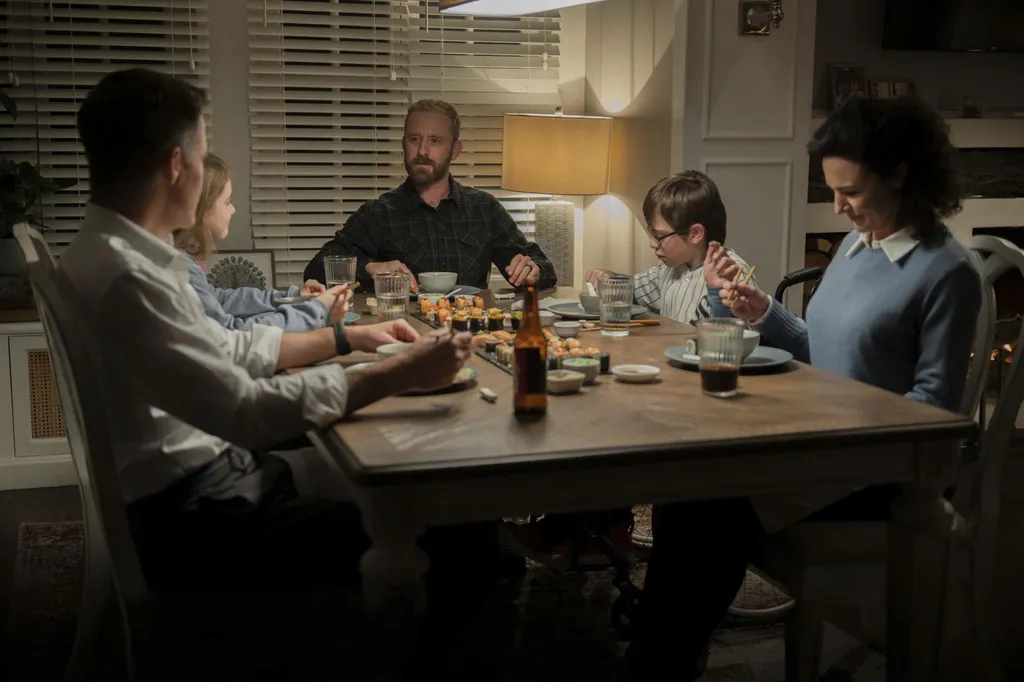 Release year: 2022
Genre: Horror, Action
Production: Thunder Road Films, 30 West
Directed by: Tarik Saleh
Actors: Chris Pine, Ben Foster, Gillian Jacobs, Eddie Marsan
This is director Tarik Saleh's Hollywood debut. He tells the story of James Harper (Chris Pine), an American soldier forced to resign due to health reasons.
At that time James was in need of a lot of money for his family. A confused James then asks his friend Mike (Ben Foster) for a replacement job.
Mike then enlists James to join a private military organization that is likely to bring him large sums of money. Urged by his need, James immediately accepted Mike's invitation and agreed to meet the head of the organization, Rusty Jennings.
Rusty sends Mike and James to Germany on a mission to supervise Salim Mohamed Mohsin (Fares Fares), a scientist. However, while on the mission, James found many quirks from the mission.
The Survivor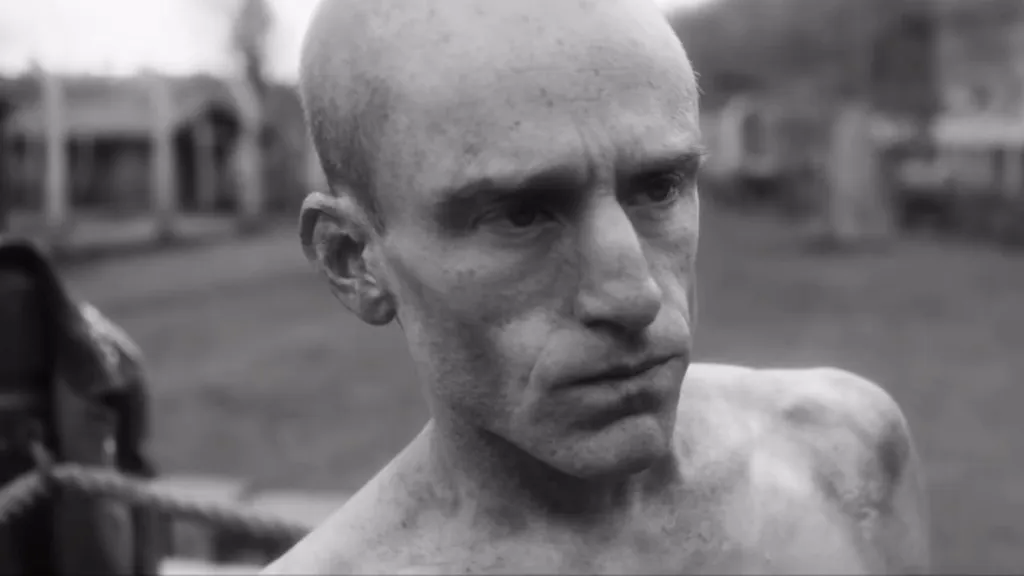 Release year: 2021
Genre: Biography, Drama
Production: Baron Studio, New Mandate Films
Directed by: Barry Levinson
Actors: Ben Foster, Vicky Krieps, Billy Magnussen, Peter Sarsgaard, John Leguizamo, Danny DeVito
Harry Haft is a real-life character who lived during the Second World War. He is a boxer from Poland and also a Holocaust survivor. Ben Foster is expected to play the character Harry Haft in this movie.
Harry was sent to a concentration camp in Auswitz. He really wanted to survive in the midst of the brutal war that was raging almost all over the world. However, in that camp he was forced to fight boxing legend, Rocky Marciano.
Leave No Trace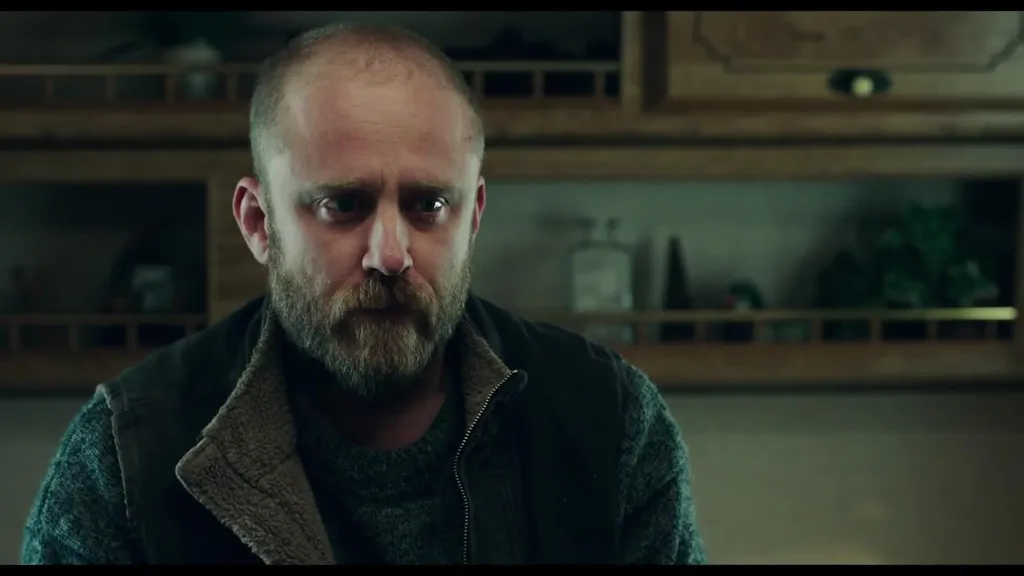 Release year: 2018
Genre: Drama
Produce: Baron Studios, Topic Studios
Directed by: Debra Granik
Actors: Ben Foster, Thomasin Mckenzie, Jeff Kober, Dale Dickey
Leave No Trace is based on a true story that was made into a novel called My Abandonment by Peter Rock. This movie is one of the most successful movies starring Ben Foster and co-star Thomasin McKenzie. On one of the movie sites, this movie has a top rating of 100%.
The story follows Will (Ben Foster), an Iraq war veteran suffering from PTSD. He currently lives with his 13-year-old daughter.
Will and Tom (Thomasin McKenzie), his daughter, live in a house near the woods of Portland, Oregon. They live by isolating themselves from society. Sometimes they go to the city to buy medicine and food.
Hostile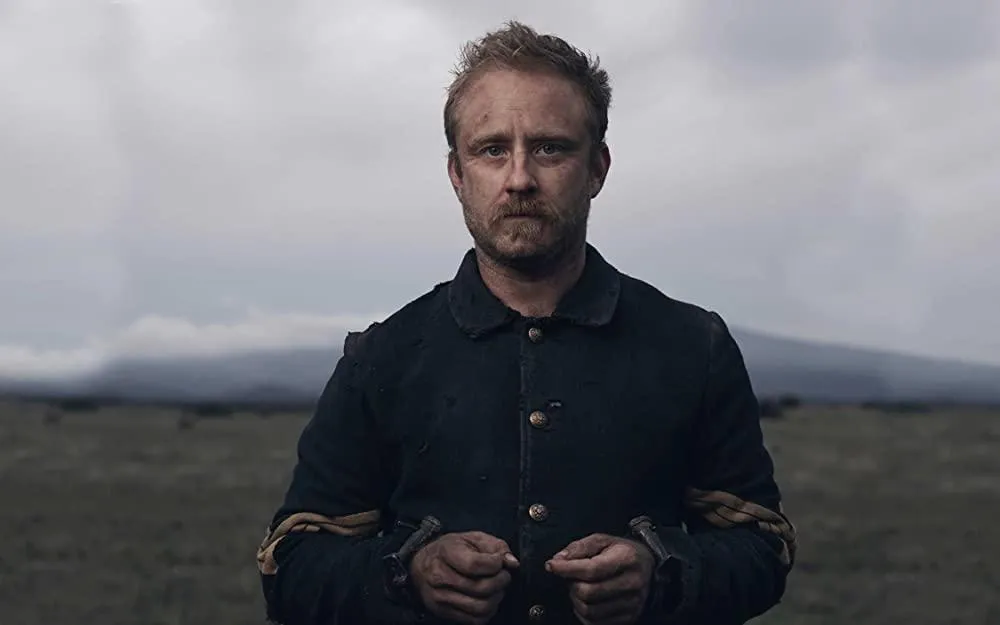 In this film, Ben Foster's character as Sergeant Phillip Wills is not the main character. However, he has his own role to play to complete the story.
Set in 1892 in New Mexico, legendary Army Captain, Joseph J, Bloker (Christian Bale) is assigned to escort Yellow Hawk (Wes Studi), a warlord from the Cheyenne tribe.
The leader is dying, and Joseph and the Yellow Hawk family are going to a dangerous place. Along the way, they meet Phillips Will, who is pretending to be in pain.
Then they helped Will and put him in the group. Though Will intends to rob them and valuables.
Hell or High Water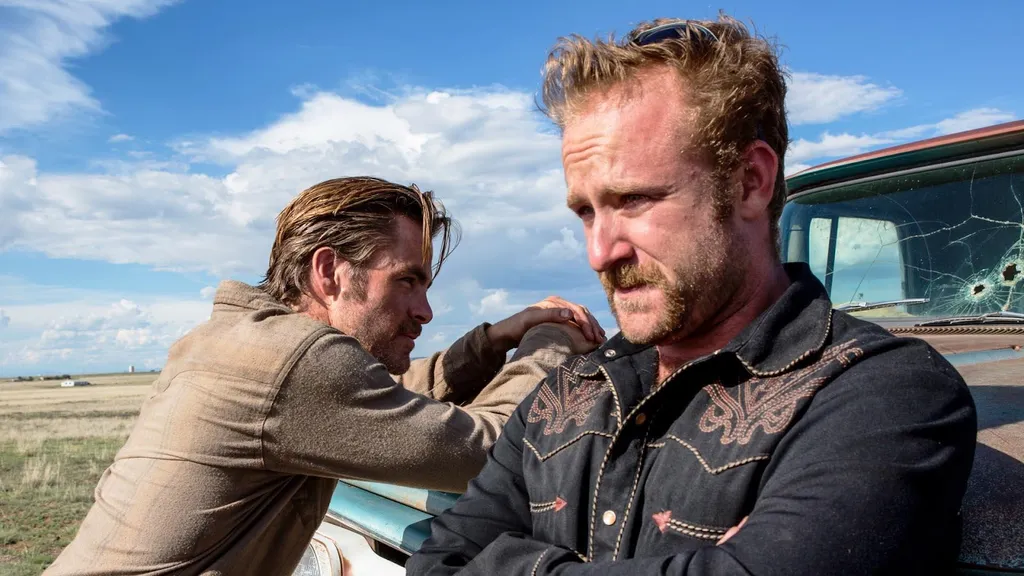 Release year: 2016
Genre: Action, Horror
Produce: Sydney Kimmel Entertainment
Directed by: David Mckenzie
Actors: Jeff Bridge, Chris Pine, Ben Foster, Gill Birmingham
Hell or High tells the story of two brothers Toby (Chris Pine) and Tanner (Ben Foster). Toby is a single father who divorced his wife for a reason. He also strives to provide a better life for his only son.
Meanwhile, Tanner is an ex-convict with an aggressive and temperamental nature.
Toby and Tanner plan a bank robbery in town. The bank plans to foreclose on their family farm. The delinquent action taken to reclaim the family's only remaining piece of land is significant.
The Finest Hours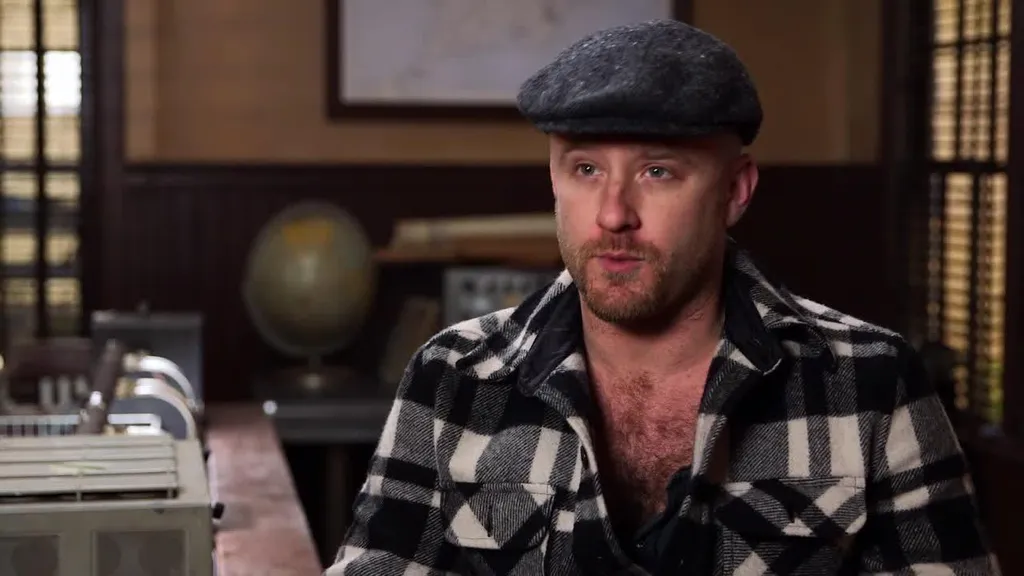 Release year: 2016
Genre: Action, Horror
Producer: Walt Disney Pictures, Whitaker Entertainment
Directed by: Craig Gillespie
Actors: Chris Pine, Casey Affleck, Ben Foster, Holliday Grainger, John Ortiz, Erick Bana
The Finest Hours is based on the true story of 4 lifeguards performing a rescue at sea. They sailed at sea during a storm to save the tanker Pendleton.
This film opens the story when the oil tanker has a technical problem, then the hull splits in half until it sinks to the bottom of the ocean. Bernie Webber (Chris Pine), one of the coast guards who participated in the rescue mission, tries to save the crew of the Pendleton.
He is supported by other crew members who also work in the same profession, namely Richard Livesey (Ben Foster), Andy Fitzgerald (Kule Gallner) and Ervin Maske (Jon Magaro). This mission was a near-impossible mission for the coast guard, and this rescue story is an important milestone in U.S. maritime history.
The Program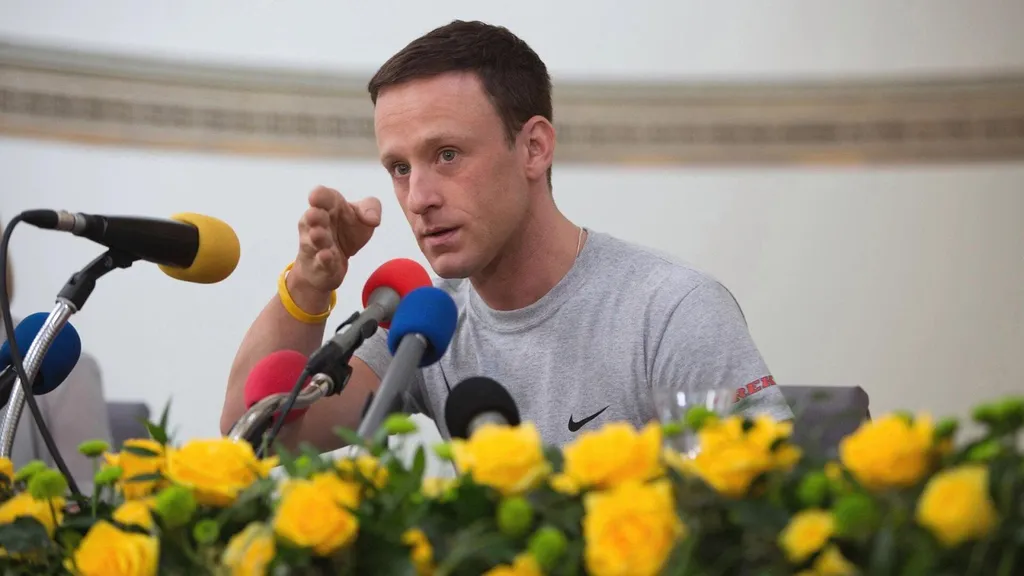 Release year: 2015
Genre: Biography, Drama
Produce: Anton Capital Entertainment
Directed by: Stephen Frears
Actors: Ben Foster, Chris O'Dowd, Guillaume Canet, Jesse Piemons, Lee Pace, Dennis Menochet, Dustin Hoffman
The story in the Movie Program is based on the book The Seven Deadly Sins by David Walsh. In this film, Ben Foster plays Lance Armstrong, the main character. Lance is a professional athlete in the sport of cycling.
This film depicts Lance's life journey until he wins many international competitions even though he is a cancer patient. Lance competes in his quest to recover from cancer. Witnessing this, many people sympathized and supported Lance.
However, Lance gets into trouble when a sports journalist reveals that Lance cheated in the competition. He was accused of using doping to boost his immune system. From there, David Walsh (Chris O'Dowd) investigates the details of the allegations.
The Messenger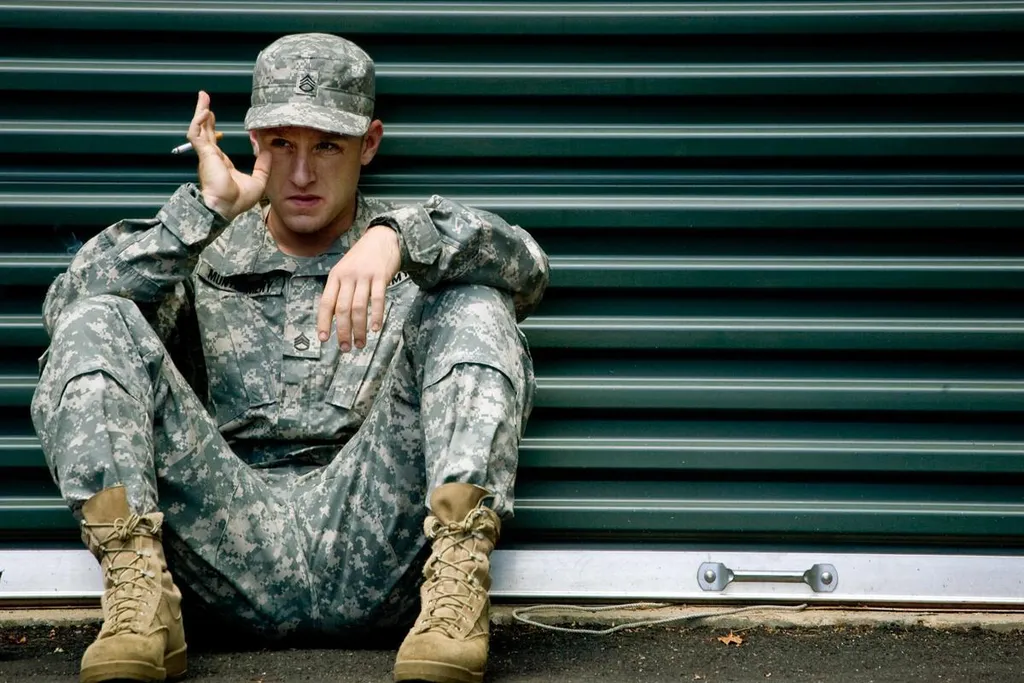 Release year: 2009
Genre: War, Drama
Manufacture: Oscilloscope Laboratory
Directed by: Oren Moverman
Actors: Ben Foster, Woody Harrelson, Samantha Morton, Jena Malone
Ben Foster is once again planning to play the main character in the film. This time he was credited with playing the role of Will Montgomery, a sergeant with PTSD. The disturbance prevented him from performing his duty as a member of the military.
Will fell into a disorder after being dispatched to the battlefield by his superiors. There, he witnessed many bad events that made him depressed.
Witnessing the scene of his teammates being brutally murdered is what Will eats every day. The tense atmosphere of the war also left a deep wound in his heart.
As a result, Will was transferred to the Casualty Reporting Team. On that team, he meets Tony Stone (Woody Harrelson). Both are tasked with providing information to the families and relatives of officers who have died on the battlefield or are in critical condition.
3.10 to Yuma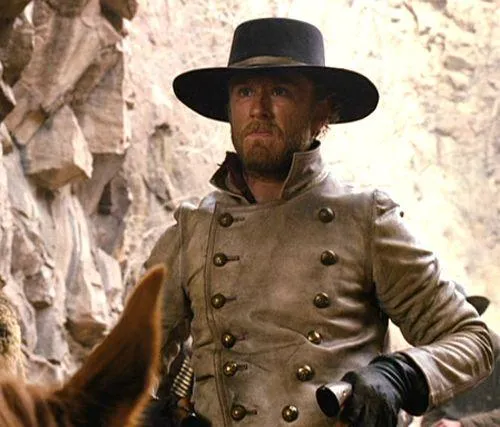 Release year: 2007
Genre: Action, Drama
Produce: Relativity Media
Directed by: James Mangold
Actors: Russell Crowe, Christian Bale, Peter Fonda, Gretchen Mol, Ben Foster, Dallas Robert
The film revolves around Dan Evans (Christian Bale), a rancher who agrees to arrest criminal Ben Wade (Russel Crowe). But, Ben managed to escape from those who held him captive. At that time Ben and the others are waiting for the train that will take the criminal to Yuma's court.
Wade Charlie Prince (Ben Foster) chases the criminal. Apparently the criminal was pretty quick to get away. Wade and Evans also work together to catch the criminal who should have been brought to justice sooner.
Lone Survivor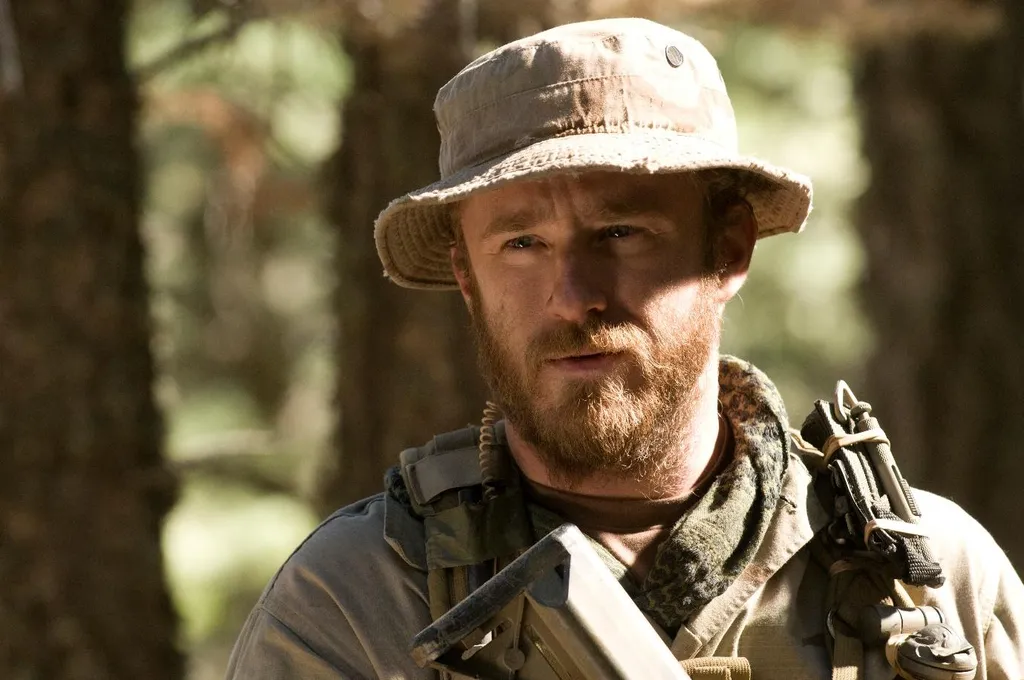 Release year: 2013
Genre: Biography, War, Drama
Production: Emmett / Furla Film, Film 44, Foresight Unlimited
Directed by: Peter Berg
Actors: Mark Wahiberg, Taylor Kitsche, Emile Hirsch, Ben Foster, Eric Bana
This biopic tells the story of four US Navy soldiers on a mission against the Taliban group in Afghanistan.
They are Marcus Luttrell (Mark Wahlberg), Matthew Axelson (Ben Foster), Danny Dietz (Emile Hirsch), and Michael Murphy (Taylor Kitsch). They are tasked with capturing the leader of the Taliban, Ahmad Shah.
However, the task was not easy because the terrain was very rough and they could not pick up the telecommunications signal. Along the way, they meet a goat herder and must decide whether they should kill him or let him live.
It was a very difficult decision to make. There was even an argument between the four before they finally agreed to release the shepherd.
Apparently it was a wrong decision because the herder reported them to the Taliban. The rest of the story is predictable. The army was killed one by one, leaving only Marcus alive.
Well, those are the 11 best movies, starring Ben Foster. This actor is known for his roles in action movies. However, when he acted in a drama, he didn't show any awkwardness.
In addition to films, Ben Foster has appeared in many television series as well as theatrical productions. Some of the theatrical acts he has performed are Treat in Orphans, and Stanley Kowalski in A Streetcar Named Desire.