Ben Affleck is one of the leading actors in Hollywood today. Although his career has fallen dramatically, he can still stand in the ranks of A-list actors again.
From an early age, Affleck entered the acting world, precisely at the age of 8 in an independent film. He later appeared in several television shows, such as an educational program and a television series. After acting in School Ties [1992] with Brendan Fraser, Affleck starred in another television series, Against the Grain.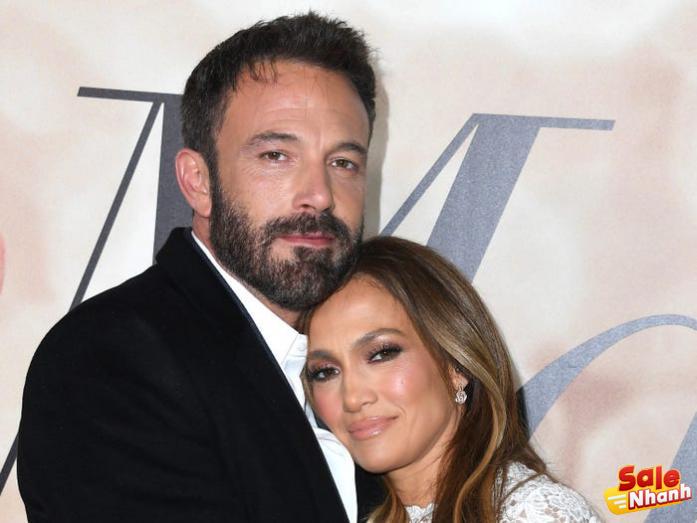 Here, we pick ten of Ben Affleck's films in order of his good acting performances, so that we together take a look at the ups and downs of his career where he's stumbled. and revive.
Movie Dazed and Confused
Release year : 1993

Genre: Comedy

Directed by: Richard Linklater

Actors: Jason London, Wiley Wiggins, Matthew McConaughey

Production company: Gramercy Pictures (I), Alphaville Films, Detour Filmproduction
In this Richard Linklater film, Affleck plays Fred O'Bannion, a high school student who bullies his juniors by hitting them on the ass with a cricket bat.
His acting is really annoying and we make sure to laugh every time he's about to get hit. And in one scene, he gets hit by a rock and gets teased by his juniors by throwing a can of paint in the head.
In addition to Affleck, many other young actors/actresses who would later become leading actors/actresses also featured in this teen drama, including Milla Jovovich, Matthew McConaughey, Parker Posey, and Adam Goldberg.
Movie Chasing Amy
Release year : 1997

Genre: Romance, Comedy

Directed by: Kevin Smith

Actors: Ben Affleck, Joey Lauren Adams, Ethan Suplee

Production company : Too Askew Prod. Inc., See Askew Productions
In this third installment in Kevin Smith's View Askewniverse series, Affleck plays Holden McNeil, a cartoonist. He falls in love with a woman who turns out to be a lesbian.
His acting synergy with Jason Lee is very good and has earned him multiple accolades for Jason Lee and Joey Lauren Adams at the Independent Spirit Awards. This film is Affleck's second collaboration with director Kevin Smith, who previously acted in Mallrats [1995].
Movie Good Will Hunting
Release year : 1997

Genre: Drama, Romance

Directed by: Gus Van Sant

Actors: Robin Williams, Matt Damon, Ben Affleck, Stellan Skarsgard

Production company : Be Gentlemen
Together with his best friend, Matt Damon, Affleck created a very good script and was also handled very well by director Gus Van Sant. With excellent acting also performed by Robin Williams and Damon themselves.
This film has received many accolades and awards. Affleck and Damon won Oscars and Golden Globes for Best Original Screenplay. Although Affleck only had a small role, his character had a huge influence on the storyline and he played it pretty well. His younger brother, Casey Affleck, also plays a role in the film.
Shakespeare in Love movie
Release year: 1998

Genre: Romance, Comedy

Directed by: John Madden

Actors: Gwyneth Paltrow, Joseph Fiennes, Geoffrey Rush

Production company : Bedford Falls Company
Although only playing a very small role, Affleck still showed a funny and charismatic acting. Especially in a theatrical scene. There we can see Affleck's fine acting talent in the film that tells the fictional story of the romance of William Shakespeare and Viola de Lesseps.
Ned Alleyn, played by Affleck, is an actor who became a key figure in the Elizabeth Theatre, and the founder of Dulwich College and the Alleyn School.
Movie State of Play
Release year : 2009

Genre: Horror, Drama

Directed by: Kevin Macdonald

Actors: Russell Crowe, Ben Affleck, Rachel McAdams

Production company: Working Title Films, StudioCanal, Relativity Media
After a decline from poor quality films and a two-year hiatus, Affleck finally returned to the acting world with several films in 2009, one of which was an adaptation of the novel. television series directed by Kevin Mcdonald and also starring Russell Crowe.
Affleck plays a congressman whose wife is murdered, provoking an investigation from a high-profile journalist who turns out to be the congressman's old friend. We can see the mesmerizing acting talent in one of the scenes where Affleck speaks to the crowd while crying.
Movie The Company Men
Release year : 2010

Genre: Drama

Directed by: John Wells

Actors: Ben Affleck, Chris Cooper, Tommy Lee Jones

Production company: The Weinstein Company, Battle Mountain Films, Spring Creek Productions
The layoff drama stars Affleck with Kevin Costner, Chris Cooper, and Tommy Lee Jones. The story describes how the layoff had a lot of impact on their lives, especially on their families. Through this film, the audience is able to identify with three characters who are fired from their jobs, although they are high-ranking employees but are very loyal to the company.
Movie The Town
Release year : 2010

Genre: Crime, Drama, Horror

Directed by: Ben Affleck

Actors: Ben Affleck, Rebecca Hall, Jon Hamm

Production company: Warner Bros., Legendary Entertainment, GK Films
This bank heist film is director Affleck's second film. Here he also plays the role of scriptwriter and main actor.
Adapted from Chuck Hogan's novel titled Prince of Thieves, Affleck was able to portray Boston's criminal side well, handling the plot and acting pretty well. Through this film, Jeremy Renner was nominated at the Academy Awards for Best Supporting Actor.
Movie Argo
Release year : 2012

Genre: Horror, Drama, Biography

Directed by: Ben Affleck

Actors: Ben Affleck, Bryan Cranston, John Goodman

Production company: Warner Bros., GK Films, Smokehouse Pictures
The success of The Town [2010] made Affleck increasingly adept at honing his film directing abilities. This is proven through the historical film about the release of hostages under the guise of a film producer who wants to shoot.
This story is based on real events that happened in Tehran, Iran, in 1979-1981. Thanks to his cool hands, this film earned Oscar nominations in 7 categories and won three of them Best Picture, Best Adapted Screenplay and Best Editing.
Movie Gone Girl
Release year : 2014

Genre: Horror, Mystery

Directed by: David Fincher

Actors: Ben Affleck, Rosamund Pike, Neil Patrick Harris, Tyler Perry

Production company: Regency Enterprises, TSG Entertainment
Nick Dunne is a teacher facing a case, namely the disappearance of his wife. This case received media attention and later along with the investigation process, he was included in the list of suspected candidates. It turned out that all of that was just a technique compiled by his wife.
Affleck's performance, which presents trauma from loss followed by pressure and intimidation, is very natural and felt to the audience, although it seems a bit stereotypical of his character in the series. movie State of Play [2009].
Despite receiving much praise for her role as Rosamund Pike's wife, at least Affleck still showed her acting quality in a David Fincher drama.
Movie The Accountant
Release year : 2016

Genre: Action, Horror

Directed by: Gavin O'Connor

Actors: Ben Affleck, Anna Kendrick, JK Simmons

Production company : Electric City Entertainment, Advanced Underwriting Concepts
This action-thriller seems to remind us of Affleck's actions in Daredevil [2003], where he becomes a law enforcement officer who, with all his flaws, can crush the evil that is in front of him. The difference this time, the character is not a superhero but just an accountant who had a childhood with autism and was taught martial arts by his father in Jakarta, Indonesia.
His motives are only to protect himself and the people he cares about. His cold acting can be shown quite well and believable, so we will remain glued to this drama until the very end.
There is a special note about Affleck that other actors have not done, which is that he has worn Superman and Batman costumes throughout his film career so far. He played George Reeves in Hollywoodland [2006].
Reeves was playing Superman in the TV series at the time, so he was seen in a scene wearing a Superman costume. And now, he's been playing Batman since the movie Batman v Superman: Dawn of Justice [2016], which will then continue until Justice League. In addition, he has also played the Marvel superhero, Daredevil, and the CIA character, Jack Ryan.
This drama will continue to grow, considering his career has just flourished again with a successful comeback after a period of decline due to star syndrome. Let's wait and see, what other works will be produced by Ben Affleck in the next few years.