Born Arnold Alois Schwarzenegger in Austria on July 30, 1947, the famous action star in Hollywood and this world started his career through the bodybuilding events he became. Mr. Universe at the age of 20 and won Mr. Olympia seven times.
Turning to acting, Hercules in New York (1969) was the first film where he still used the name Arnold Strong. But only through Stay Hungry (1976), his name became known when he won the Golden Globe in the category of New Male Star of the Year.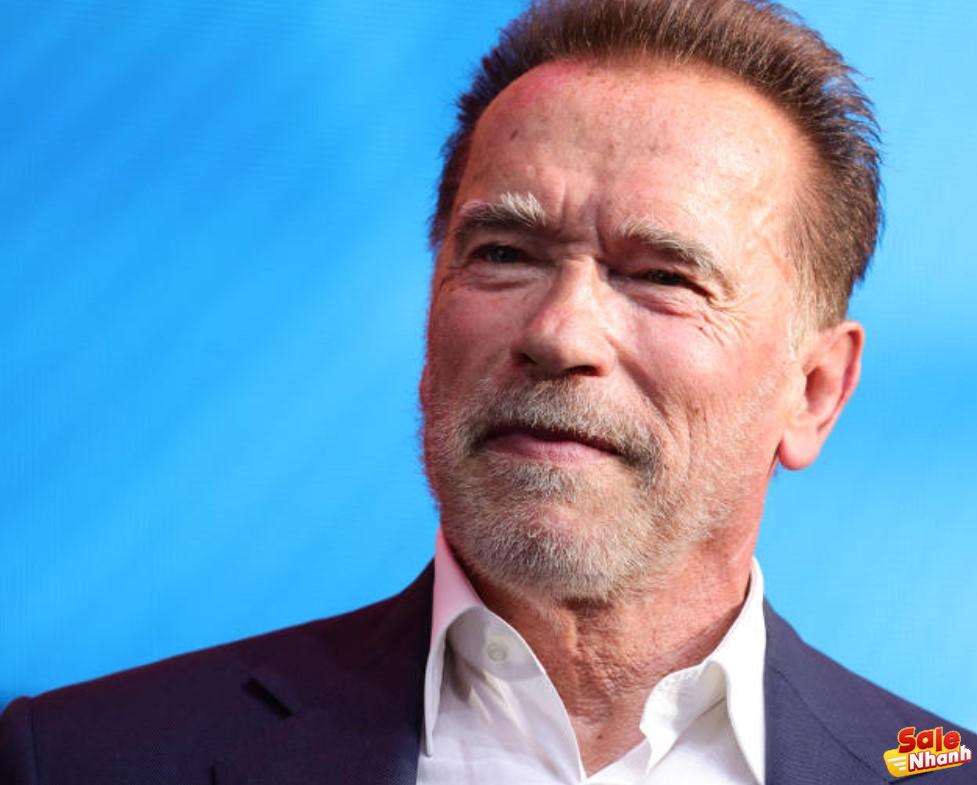 At the beginning of his acting career, he faced many difficulties, especially with a thick European accent, his last name was too long, difficult to remember and difficult to get roles suitable for his body. Despite being a multiple-time bodybuilding champion, in his audition for the TV series The Incredible Hulk (1978-1982), he lost to Lou Ferrigno.
But after the movie Conan the Barbarian (1982), his action star career continued to flourish and competed in the ranks of Hollywood's most expensive actors with Sylvester Stallone and Tom Cruise. Until he temporarily took a break from acting because of his duties as Governor of California from 2003 to 2011.
His return to the world of cinema is definitely awaited by all the fans and moviegoers around the world. From more than 30 films that he has acted in, we have selected 15 of his best films with good acting quality, high box office achievements and various awards from the world of cinema. What are the best Arnold Schwarzenegger movies? Here is the complete list.
The Terminator Film Series
Release year : 1984-2019

Genre: Action, Adventure, Science Fiction

Directed by: James Cameron, Jonathan Mostow, McG, Alan Taylor, Tim Miller

Actors: Arnold Schwarzenegger, Linda Hamilton, Michael Biehn, Edward Furlong, Jason Clarke, Emilia Clarke

Production company: Cinema '84, Euro Film Funding, Hemdale, Carolco Pictures, Pacific Western, Lightstorm Entertainment, Paramount Pictures, Skydance Media, Annapurna Pictures
The name Arnold Schwarzenegger is inherently attached to the Terminator movie. Starting from the first film in 1984, until 2019, the Terminator series has always been absent, starring Schwarzenegger.
In the first film, the Terminator (Arnold Schwarzenegger) appears as a villain. Terminators are sent from the future to kill Sarah Connor (Linda Hamilton), who is predicted to have a child who can lead humanity in a future war against robots.
The popularity of the Terminator character made Schwarzenegger's name even more soaring. Although still playing the Terminator, Schwarzenegger appeared as the main character in subsequent Terminator films.
Predator
Release year : 1987

Genre: Action, Adventure, Science Fiction

Directed by: John McTiernan

Actors: Arnold Schwarzenegger, Carl Weathers, Kevin Peter Hall

Production company: Twentieth Century Fox, Lawrence Gordon Productions, Silver Pictures
Major Alan "Dutch" Schaeffer and his team of elite troops are assigned to an area in Central America to destroy a group of rebels. But what they found was beyond their expectations. An alien with the intention of hunting humans is willing to wait for them in the middle of the forest and kill them one by one.
At the time of its release, Predator only reached $98 million at the box office and received fierce criticism, especially in the script. But gradually in the years that followed, the film was then warmly received by audiences and film critics, thereby opening a sequel, Predator 2 (1990), which Arnold did not play.
Total Recall
Release year: 1990

Genre: Action, Science Fiction, Horror

Directed by: Paul Verhoeven

Actors: Arnold Schwarzenegger, Sharon Stone, Michael Ironside

Production company : Carolco Pictures, Carolco International NV
The film, widely considered one of the best sci-fi films, is an adaptation of a story written by Philip K. Dick titled We Can Remember It for You Wholesale. Arnold plays Douglas Quaid, a construction worker who often has dreams about a trip to Mars and whose identity is ambiguous.
Given the scale of the time, Total Recall ranked as one of the most expensive films to produce, mainly used for special effects and building futuristic scenes on set. Director Paul Verhoeven's film, which was later remade in 2012, couldn't match the quality and sales of the original.
True Lies
Release year : 1994

Genre: Action, Comedy, Horror

Directed by: James Cameron

Actors: Arnold Schwarzenegger, Jamie Lee Curtis, Tom Arnold

Production company : Twentieth Century Fox, Lightstorm Entertainment
One of the best action-comedy films reunites director James Cameron with Arnold outside of the Terminator franchise. The first film produced from Cameron's special effects studio, Digital Domain, the film's budget was $100 million, making it one of the most expensive films in production.
But with over $300 million in sales from worldwide circulation, this exorbitant production budget paid off. Arnold plays Harry Tasker, a computer salesman who doubles as a government secret agent.
His double life was unknown to his wife and family, until his wife was dragged into a terrorist conflict handled by Harry Tasker. The action scenes are epic, especially the last scene on the bridge. Naturally, this film was nominated for Best Visual Effects at the Academy Awards.
Conan the Barbarian
Release year : 1982

Genre: Action, Adventure, Fantasy

Directed by: John Milius

Actors: Arnold Schwarzenegger, James Earl Jones, Max von Sydow

Production company: Universal Pictures, Dino De Laurentiis Company, Edward R. Pressman Film
Conan is one of the most famous fictional characters created by Robert E. Howard. In the manga, Conan is a large knight figure with a large sword. At that time, who else was best suited to play that character other than Arnold?
Yes, Conan the Barbarian was a breakout movie for him. Through the film produced by Rafaella De Laurentiis, Arnold became famous and quickly became an action star in Hollywood cinema.
The success of this film was followed by its sequel, the less successful Conan the Destroyer (1984). Then, in 2011, Conan the Barbarian was remade with Jason Momoa as Conan. Unfortunately, this movie performed quite poorly.
Commando
Release year : 1985

Genre: Action, Adventure, Horror

Directed by: Mark L. Lester

Actors: Arnold Schwarzenegger, Rae Dawn Chong and Hedaya

Production company: SLM Production Group, Silver Pictures, Twentieth Century Fox
As a recently successful action star through The Terminator (1984), Arnold will no doubt continue to land a tough role who can defeat anyone who gets in his way.
Arnold plays John Matrix, a retired Delta Force where a rebel gang kidnaps his daughter, and Matrix then goes to the rebels' headquarters to free his beloved daughter.
In his hunting, he uses all kinds of heavy weapons that can be fired by hand. This is where the fun of this movie lies. Commando was subsequently a qualitative and commercial success, extending the success of Arnold.
Running Man
Release year : 1987

Genre: Action, Science Fiction, Horror

Directed by: Paul Michael Glaser

Actors: Arnold Schwarzenegger, Maria Conchita Alonso, Yaphet Kotto

Production company: Braveworld Productions, Home Box Office (HBO), Keith Barish Productions
In his filmography, the majority of Arnold's films are in the sci-fi action genre, including film adaptations of Stephen King's novel The Running Man. In the 2017 world of incest, Arnold as Ben Richards is accused and used as bait in a hunting game.
The director switch during production, from Andrew Davis to Paul Michael Glaser, left this film a bit of a hole. But Arnold's performance in this film is quite good and deserves to win the Kids Choice Awards in the category of Favorite Movie Actor.
Escape Plan
Release year : 2013

Genre: Action, Horror

Directed by: Mikael Håfström

Actors: Sylvester Stallone, Arnold Schwarzenegger, 50 Cent

Production company: Summit Entertainment, Mark Canton Productions, Emmett / Furla / Oasis Films (EFO Films)
In their heyday, Arnold Schwarzenegger and Sylvester Stallone were the two highest-paid action stars, so it was hard to combine them in one movie.
After Arnold's return to the world of cinema with his term as Governor of California ended, trusted Swedish director Mikael Hafstrom has brought these two action stars together in a film with a theme. prison topic.
Despite entering old age, Arnold and Stallone still look strong in every action scene, creating a good chemistry between them. Despite the disdain here and there for the cliché of the film's story, the combination of the two was warmly welcomed by audiences, especially given Arnold's return to the world of cinema and his rise to prominence. Stallone's rise from adversity.
The Expendables 2
Release year : 2012

Genre: Action, Adventure, Horror

Directed by: Simon West

Actors: Sylvester Stallone, Jason Statham, Jet Li, Dolph Lundgren, Chuck Norris, Bruce Willis, Arnold Schwarzenegger, Liam Hemsworth, Scott Adkins

Production company : Millennium Films, Nu Image
The success of the first movie in 2010, "The Expendables" returned to make a sequel in 2012. Still gathering famous stars, the plot of the film is about mercenaries who carry out missions. hazardous.
In this movie, Barney Ross (Sylvester Stallone) still commands the group of soldiers. The first task they have to do is to free the billionaires from the country of bamboo screens in a remote area in Nepal.
This group of soldiers also plan to free Trench (Arnold Schwarzenegger), Ross's friend and rival in the past.
Last Action Hero
Release year : 1993

Genre: Action, Adventure, Comedy

Directed by: John McTiernan

Actors: Arnold Schwarzenegger, F. Murray Abraham, Art Carney

Production company : Columbia Pictures, Steve Roth Productions
Like most teenagers in general, Danny Madigan (Austin O'Brien) also likes superhero characters. Jack Slater (Ultimate Action Hero) is one of Madigan's favorite heroes.
One day, a friend gave Madigan a magic ticket. With this ticket, Madigan can step into the fictional world and meet all of her favorite action movie characters, including her idol Jack Slater.
The Last Stand
Release year : 2013

Genre: Action, Horror

Directed by: Kim Jee-woon

Actors: Arnold Schwarzenegger, Forest Whitaker, Johnny Knoxville

Production company : at Bonaventura Pictures
Sheriff Ray Owens (Arnold Schwarzenegger) resigns from the Los Angeles Police Department. Owens plans to retire peacefully in the suburbs of Sommerton Junction. This area is known to have a very low crime rate.
Instead of living peacefully in a new home, Owens receives news that Gabriel Cortez (Eduardo Noriega) – a famous drug dealer – has escaped from prison and is hiding in Sommerton Junction. Owens is forced to rejoin the police to track down the fugitive.
Red Heat
Release year: 1988

Genre: Action, Comedy, Crime

Directed by: Walter Hill

Actors: Arnold Schwarzenegger, Jim Belushi, Peter Boyle

Production company : Carolco Pictures
Set in Moscow, Russia, a dedicated cop, Ivan Danko (Arnold Schwarzenegger), tracks down a drug lord named Viktor Rostavili (Ed O'Ross). Unfortunately, during the pursuit, Danko lost her mate. This incident made Danko's determination to capture Viktor even stronger.
It was reported that Viktor fled to the US and expanded his drug business in Chicago. The Russian authorities didn't just let Viktor go. The Russian government assigns Danko to work with Art Ridzic (Jim Belushi), an arrogant detective who often contradicts himself.
Kindergarten Cop
Release year: 1990

Genre: Action, Comedy, Crime

Directed by: Ivan Reitman

Actors: Arnold Schwarzenegger, Penelope Ann Miller, Pamela Reed

Production company : Imagine Entertainment
What if a detective tasked with catching criminals had to switch to a kindergarten teacher? Well, it must be fun! You can see this type of narrative in "Kindegarten Cop".
Detective John Kimble (Arnold Schwarzenegger) is on a mission to arrest a drug dealer, Cullen Crisp (Richard Tyson). Kimble learns that Crisp is about to meet his son and ex-wife to give him $3 million. To make an arrest, Kimble must disguise herself as a teacher at the kindergarten where Crisp's children attend.
Of course, the actions of Kimble, who was formerly a detective and then suddenly had to take care of preschool children, will bring good laughs.
Eraser
Release year : 1996

Genre: Action, Drama, Horror

Directed by: Chuck Russell

Actors: Arnold Schwarzenegger, Vanessa Williams, James Caan

Production company : Kopelson Entertainment
As a member of the FBI, John Kruger (Arnold Schwarzenegger) never fails to perform all of his duties. In fact, even a dangerous task he can handle well.
One day, John is assigned to protect Lee Cullen (Vanessa Williams), a witness to the illegal arms trade. The Lee Company works to manufacture weapons for government troops. However, there are allegations that the company actually sold weapons to the rebels.
The FBI orders John to protect Lee. Meanwhile, the company where Lee works is trying to get rid of the woman so that their case does not last.
Twins
Release year: 1988

Genre: Comedy, Crime

Directed by: Ivan Reitman

Actors: Arnold Schwarzenegger, Danny DeVito, Kelly Preston

Production company : Universal Pictures
Another hilarious comedy by Arnold Schwarzenegger. "Twins" is a drama that tells the story of twin brothers who are the result of genetic experiments. Julius (Arnold Schwarzenegger) grew up to be a normal kid with high intelligence, while his twin Vincent (Danny DeVito) was really short and unintelligent.
As children, Julius and Vincent were deliberately separated. Julius is cared for and loved by scientists. Meanwhile, Vincent is placed in an orphanage. As an adult, Julius became a healthy, athletic and intelligent man. Contrary to Julius, Vincent actually turned into a con man with a modest appearance.
One day, Julius went looking for his twin brother and found Vincent standing behind the prison. At first, Vincent doesn't believe that Julius is his twin. Until then, the two became close and decided to find their biological mother.
As a successful action star through his films, despite entering retirement age, Arnold Schwarzenegger's return to the cinema is still warmly welcomed by audiences around the world. Like other action stars, Arnold also tried many times to act in comedies, even though he was unsuccessful.
Arnold's footsteps were later imitated by Dwayne "The Rock" Johnson. Even in the movie The Rundown (2003), Arnold made a cameo appearance in a scene where he crosses the street with Johnson and says, "Have a good time." It was as if he had handed over his staff to Johnson.
The remake of two of his films while he was governor also demonstrates the filmmakers' hunger for his presence. Since his return, Arnold has acted in 5 films until 2015 and the next projects are already waiting. Stay tuned for the next action in many of Arnold Schwarzenegger's best films.