For Bollywood movie fans, the name Ajay Devgan along with his acting and good looks is no longer a strange thing. The man remains handsome despite being more than half a century old as one of the leading actors of the Indian film industry. His name in the movie is like a guarantee of quality.
Ajay Devgan is also known as the husband of top Indian actress Kajol. They were married decades ago. Having acted together many times in movies, the two are the ideal couple that many people desire. Because each of them has extraordinary qualities in acting.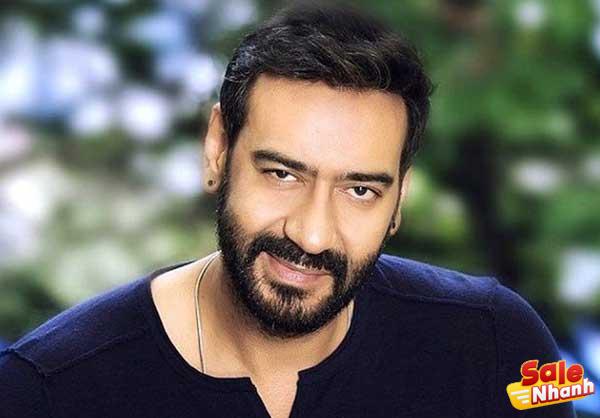 The sharp-eyed actor began his acting career in 1991. During that time, as an actor, director and producer, he produced dozens of films. Several of these films have earned him nominations or accolades.
Call it the movie Naajayaz in which he starred in 1995. The film was the first for which he was nominated as best actor at the Filmfare awards. Since then success has become his middle name. The films he plays are always in demand for their quality.
Increasingly curious about Ajay Devgan's movies and intend to start watching them one by one? Here we present you some of Ajay Devgan's best movies! Check out the following reviews.
Runway 34
Release year 2022
Genre Drama, Horror
Director Ajay Devgn
Cast Ajay Devgn Amitabh Bachchan Rakul Preet Singh Boman Irani Angira Dhar
Controversial but undeniably Runway 34 (2022) deserves to be called one of Ajay Devgan's best films. Directed by himself, Ajay will return to acting alongside Amitabh Bachchan, Rakul Preet Singh, Boman Irani to Angira Dhar.
The story itself is adapted from an incident on a Jet Airways flight from Dubai to Kochi in 2015. Captain Vikrant Khanna actually landed his plane on 34th Street at Trivandrum Airport.
He was forced to do this because bad weather prevented him from landing at the airport he was supposed to arrive at. However, this decision brought him to an ethical test. Vikrant was charged with attempted murder, moral negligence and working under the influence of alcohol.
RRR
Release year 2022
Genre Action , Drama
Director of SS Rajamouli
Cast ∙ NT Rama Rao Jr. ∙ Ram Charan Ajay Devgn Alia Bhatt Shriya Saran
Turning to Telugu historical drama, Ajay Devgan will be cast as a supporting actor in RRR (2022). This film is directed by SS Rajamouli, he will co-star with NT Rama Rao Jr., Ram Charan to Alia Bhatt.
The film itself follows the lives of two legendary Indian revolutionaries, they are known as Ramu Raju and Bheem. In this movie, Ajay Devgan will play the role of Alluri Venkatarama Raju. The actor will be Raju's father.
RRR (2022) tells the story of Raju and Bheem, who travel far from home to find a way to liberate their country. Upon their return, Raju and Bheem did not hesitate to fight the British soldiers and the Indians on the side of the colonists.
Drishham 2
Release year 2022
Genre Crime, Mystery
Director Abhishek Pathak
Cast Ajay Devgn Tabu Akshaye Khanna Shriya Saran
Successful with the first film, T-Series Films finally aired Drishyam 2 (2022). This film by director Abhishek Pathak still stars Ajay Devgan in the lead role.
The taboo and the presence of Akshaye Khanna's character are sure to make this crime and thriller genre even more oppressive. It is about seven years after Vijay and his family get rid of the murder charge of Sam.
They looked fine, but it turned out that his wife and daughter were experiencing psychological shock. Thinking things would return to normal, the secret police continued to investigate all members of Vijay's family.
Until one day, the body of a young man was found at the police station. All evidence found points to Vijay and his family. How do they solve it?
Bhuj: The Pride of India
Release year 2021
Genre Action , Drama , History
Director Abhishek Dudhaiya
Cast Ajay Devgan Sanjay Dutt Sonakshi Sinha Nora Fatehi
Still telling the story of India's struggles, this time Ajay Devgan returns as a pilot. Bhuj: Pride of India (2021) is a war film directed by Abhishek Dudhaiya.
Big names like Sanjay Dutt, Sharad Kelkar, Sonakshi Sinha, Ammy Virk to Nora Fatehi are also featured in the film adaptation of this true story. Exactly during the Indo-Pakistani war of 1971, Bhuj airport was successfully crippled by the enemy.
To protect the airport, captain Vijai Karnik enlisted the help of 300 local women to adjust the trajectory so that the aid plane could land. On the other hand, the Indian spies also lost their lives, because their identities were known to the enemy.
Gangubai Kathiawadi
Release year 2022
Genres Biography , Crime , Drama
Director Sanjay Leela Bhansali
Cast Alia Bhatt Shantanu Maheshwari Vijay Raaz Ajay Devgn Abhinay Raj Singh
Another popular movie starring Ajay Devgan is Gangubai Kathiawadi (2022). You must see this movie directed by Sanjay Leela Bhansali. Even though it's just a supporting actor, the character played by Ajay Devgan is very important, you know.
The reason is, Don Rahim Lala is the one who helps Gangubai gain justice, confidence and stable business. Don Rahim Lala is known as one of the rulers in Kamathipura who is highly respected and feared.
Seeing Gangubai's struggles and dreams, Lala considered the woman as his sister. He gave Gangubai honor and strength to achieve his wishes. It's no joke, Gangubai has succeeded as one of the politicians who advocates for the rights of women and children in brothels.
Thank God
Release year 2022
Genre Comedy, Crime, Drama, Fantasy, Slice of Life
Director Indra Kumar
Cast Ajay Devgn Sidharth Malhotra Rakul Preet Singh Kiara Khanna Kiku Sharda
Working very effectively, Ajay Devgan returned to play the lead role in the comedy genre, fantasy Thank God (2022). One of the really interesting things about this Indra Kumar-directed film is that Ajay Devgan will be co-starring Sidharth Malhotra for the first time.
He will also reunite for the 11th time with beautiful actress Rakul Preet Singh in 2022. This movie has a unique plot and you rarely find it when watching Indian movies.
The story is about a famous real estate agent who had an accident until he woke up in heaven. Don't want to die and want to return to earth. This man is determined to accept God's conditions to play the "Game of Life". If he wins, then he can come back to life as before.
Drishham
Release year 2015
Genres Crime , Drama , Mystery , Horror
Director Kamat Nishikant
Cast Ajay Devgn Shriya Saran Tabu Rajat Kapoor
Drishyam, which aired in 2015, is a remake of a series called Malayalam (2013). Taking the role of director is Nishikant Kamat. In this movie, Ajay Devgan co-stars with Shriya Saran and Tabu.
Ajay Devgan plays Vijay Salgaonkar. He is a cable TV businessman, married to Nandini and has two adopted children named Anju and Anu. They were in twelfth and sixth grade, respectively.
Once Anju joined the camp and was sexually abused. His activities in the bathroom were captured by the hidden camera on Sameer Deshmukh's mobile phone.
Sameer's threats don't stop there. He even made the condition that he must have sex with Nandini if ​​he wanted the tape removed or he had to stay away from Anju. The conflict continued with other tense events.
Raid
Release year 2018
Genres Action , Crime , Horror
Director Raj Kumar Gupta
Cast Ajay Devgan Ileana D'Cruz Saurabh Shukla
Ajay Devgan's next film is set in the 1980s. Raid tells the story of Amay Patnaik (Ajay Devgan) who is an employee of the Tax Department. Bravely Amay has to deal with an influential politician named Tauji. The politician is played by Saurab Shukla.
Raid is a film directed by Raj Kumar Gupta. This film was released in 2018 and entered the ranks of the Indian box office with a turnover of around 53 Crore Rupees or IDR 106 billion. Raid also stars Ileana D'Cruz as Nita Patnaik, the wife of Amay Patnaik.
Tanhaji: The Unsung Warrior
Release year 2020
Genres Action , Biography , Drama , History
Rare director
Cast Ajay Devgan Saif Ali Khan Sharad Kelkar Kajol
Another historical biopic starring Ajay Devgan after The Legend of Bhagat Singh, is Tanhaji: The Unsung Warrior. This movie is set in the 17th century based on the story of Tanaji Malusare. He was a Shivaji military leader who founded the Maratha Empire.
It is said that Tanaji Malusare attempted to retake Kondhana fortress shortly after it was handed over to the Mughal Emperor Aurangzeb. Tanhaji: The Unsung Warrior is directed by Om Raut and stars Ajay Devgan, Kajol and Saif Ali Khan.
Naajayaz
Release year 1995
Genre Action , Drama
Director Mahesh Bhatt
Cast Naseeruddin Shah Ajay Devgan Juhi Chawla
This first Ajay Devgan film got him nominated as best actor in a prestigious awards event. Broadly speaking, Naajayaz tells the story of a dedicated and determined police officer. With his ability, he almost succeeded in uncovering the most famous gangster case.
However, before the real case was revealed, he was transferred. It is later discovered that the gangster he is pursuing and trying to deal with is his biological father. In this movie, Ajay Devgan plays the main role, Inspector Jay Bakshi.
Naajayaz is directed by Mahesh Bhatt. In addition to Ajay Devgan, several actors and actresses also participated. They include Naseeruddin Shah as Raj Solanki (gangster), Juhi Chawla, Deepak Tijori and Reema Lagoo.
Hum Dil De Chuke Sanam
Release year 1998
Genre Comedy, Drama, Music, Romance
Director Sanjay Leela Bhansali
Cast Aishwarya Rai Bachchan Salman Khan Ajay Devgn Zohra Sehgal
Four years later, Ajay Devgan once again starred in a movie. This time he collided acting with two other top Indian film actors, Aishwarya Rai and Salman Khan. The movie is called Hum Dil De Chuke Sanam.
Hum Dil De Chuke Sanam is the work of director Leela Bhansali. This movie is a romantic drama depicting the feelings of a lawyer named Vanraj (Ajay Devgan) for a woman (Aishwarya Rai) who has a partner (Salman Khan).
What about the continuation of this love triangle? Will Vanraj give up or get the girl of his dreams? Hum Dil De Chuke Sanam was also released internationally. The title was also adjusted to Straight From the Heart.
Zakhm
Release year 1998
Genre Drama
Director Mahesh Bhatt
Cast Ajay Devgn Pooja Bhatt Nagarjuna Akkineni
Stepping back a year before Hum Dil De Chuke Sanam premiered, Ajay Devgan starred in a successful film that earned him the national award for the first time. The movie is titled Zakhm.
Zakhm directed by Mahesh Bhatt; co-directed film Naajayaz. This film tells the struggle of a son who wishes to bury his deceased mother according to Islamic procedures. In this movie, Ajay Devgan is judged to speak more with his eyes than with words.
Zakhm stars Ajay Devgan, Sonali Bendre, Pooja Bhatt, Nagarjuna and Kunel Khemu. How sad is the story of this movie? Will the child's wish come true?
The Legend of Bhagat Singh
Release year 2002
Genres Action , Biography , Drama , History
Director Rajkumar Santoshi
Cast ∙ Ajay Devgn ∙ Sushant Singh Rajput ∙ D. Santosh
Ajay Devgan's film titled The Legend of Bhagat Singh is the second film to bring him the National Film Award for his portrayal of Bhagat Singh. The Legend of Bhagat Singh is a historical biopic about a young revolutionary named Bhagat Singh.
He was a revolutionary who fought for the independence of India along with the Republic of Assisiasi of Hindustan. This film tells the journey of a Bhagat from small beginnings to ending on the gallows on March 23, 1931 ago.
This struggle film is directed by Rajkumar Santoshi. In addition to Ajay Devgan, several other players also participated, such as Sushant Singh, Akihilendra Mishra, D. Santosh, Farida Jalal, Raj Babbar and Amrita Rao. Are you curious about the emotions this movie brings out? See it soon!
Company
Release year 2001
Genres Action , Crime , Drama , Horror
Director Ram Gopal Varma
Cast Ajay Devgn Mohanlal Manisha Koirala
Ajay Devgan certainly doesn't just play gay well; a good man fights for and protects something. Once upon a time, he also played bad guy gay. One of them in this Film Company. Ajay Devgan plays the scariest gangster in Mumbai.
Playing the role of Malik, Ajay Devgan very well shows his ability to act evil. The gang war scene is part of what makes this movie all the more interesting and it would be a shame to miss it. In this movie, Ajay Devgan co-stars with Vivek Oberoi and Madan Joshi.
Omkara
Release year 2006
Genres Action , Crime , Drama , Horror
Director Vishal Bhardwaj
Cast Ajay Devgn Kareena Kapoor Saif Ali Khan
Ajay Devgan's film Omkara, which premiered in 2006, is an adaptation of Shakerspeare Othello's 17th-century work. In this film, Ajay Devgan plays the role of Omkara; a tribal leader who heads a group of criminals.
Among the criminal gangs he heads, are the cunning Langda Tyagi and Kesu. Both were well played by Saif Ali Khan and Viviek Oberoi. They are two quite aggressive criminal groups.
Langda was then told to get mad when Omi chose Kesu as the main lieutenant. Out of revenge and jealousy, Langda devises a plan involving Omkara's fiancé Dolly (Kareena Kapoor). Langda assumed that Kesu was romantically involved with Dolly.
How did the conflict between them unfold? How scary would it be if the leader of a criminal group got angry? Find the answer only in Omkara!
Once Upon a Time in Mumbaai
Release year 2010
Genres Action , Crime , Drama , Romance
Director Milan Luthria
Cast Ajay Devgn Emraan Hashmi Kangana Ranaut Prachi Desai
Another Ajay Devgan movie about the life of a gangster. The movie in question is Once Upon a Time in Mumbaai. This film is directed by Milan Luthria. In addition to Ajay Devgan, the other players participating are Emraan Hashmi, Kangna Ranaut, Prachi Desai and Randeep Hooda.
This movie begins with a suicide attempt by Agnel Wilson (Randeep Hooda). He was the Assistant Commissioner of Police who felt responsible for the bombing that occurred in Mumbaai in 1993.
He then says that his incompetence also gave birth to a gangster named Shoaib Khan (Emraan Hashmi). Wilson then reminisces about Mumbaai in the 1970s. At that time there was a kind smuggler named Sultan Mirza (Ajay Devgan), after which the Sultan was replaced by Shoaib.
Those are some of the Ajay Devgan movies above that you really must see. The dramatic and engaging storyline and beautiful acting by Ajay Devgan guarantee you will not be disappointed. Have fun watching!
Salenhanh – Product review blog
Address: 115 Nguyen Van Qua, Tan Hung Thuan Ward, District 12, Ho Chi Minh City
Website:  https://salenhanh.com/en
Mail: Salenhanh.com@gmail.com
#salenhanh #Reviewsalenhanh