Actor from Seoul, Korea named Ahn Jae Hyun. uDring his career, he has acted in 8 TV series and 4 movies. Initially, in 2009, Ahn Jae Hyun started his career in the entertainment industry as a model for fashion shows, magazine editors and advertisements.
He is also known to have starred in the music videos for Baek A Yeon's "Sad Song", K.Will's "Please Don't" and also Sistar19's "Gone Not Around Any Longer". After that, his name as an actor began to be known after participating in the popular TV series The Stars Bring Me.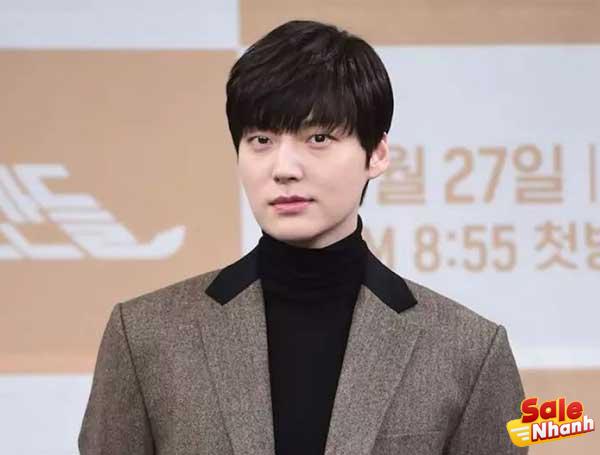 Through this drama, Ahn Jae Hyun received his first award as an actor, which was Best New Actor at the 7th Korean Drama Awards, followed by two series. other dramas such as Best New Actor from the 3rd APAN Star Awards and SBS Drama Awards New Star Awards. Three awards were won by Ahn Jae Hyun in the same year, in 2014.
Ahn Jae Hyun is also the host of M Countdown, a Korean music program, after he had just finished his lead role in a drama a year earlier. Despite being entangled in false rumors because of her divorce from Goo Hye Sun, Ahn Jae Hyun's acting career did not decline.
This is evident through his role in his latest TV series, "Love with Flaws", which was released in 2019. Before you get any further curious, here is a collection of dramas. starring Ahn Jae Hyun.
Love with Flaws
Release year: 2019
Genre: Romantic Comedy
Produce: AStory
Director: Oh Jin-seok
Actors: Oh Yeon-seo, Ahn Jae-hyun, Kim Seul-gi, Gu Won, Heo Jung-min
The drama aired by MBC through the air is 32 episodes long, with the participation of Ahn Jae Hyun and Oh Yeon Seo. "Love with Flaws" is a romantic-comedy movie. Lift up the story of an initially opposing couple.
Ahn Jae Hyun plays Lee Kang Woo, a man obsessed with good looks. He meets Joo Seo Yeon, a woman who hates handsome men. However, fate has pushed the two to become lovers despite having to understand each other's opposing thoughts. This movie also has the participation of some artists such as Kim Seul Gi, Goo Won and Heo Jung Min.
The Beauty Inside
Release year: 2018
Genre: Fantasy, Psychological, Romance
Production: Studio&New, Yong Film
Director: Song Hyun Wook
Actors: Seo Hyun-jin, Lee Min-ki, Lee Da-hee, Ahn Jae-hyun
The film is based on the 2015 film of the same name, in the genre of fantasy and romance. Starring Ahn Jae Hyun as Ryu Eun Ho, a handsome priest competes in acting with Seo Hyun Jin, Lee Min Ki, and Lee Da Hee. The series was broadcast at the end of 2018 by JTBC.
The Beauty Inside tells the love story of famous actress Han Se Gye, who is known to be a frequent troublemaker and has become the object of many rumors in the media. Han Se Gye has a unique life. The reason is, besides being filled with mystery every month, he feels an unusual phenomenon that makes him look like a different person.
One day, Han Se Gye meets the CEO of an airline company, who is always perfect looking named Seo Do Jae. In addition to being smart and attractive, it seems Seo Do Jae also has prosopagnosia, which makes it difficult for sufferers to recognize their own or others' faces. Can they love each other?
Reunited Worlds
Release year: 2017
Genre: Fantasy, Romance
Produce: ImTV
Directed by: Baek Soo-chan
Actor: Yeo Jin Goo. Lee Yeon-hee, Ahn Jae-hyun
The fantasy-romance drama starring Ahn Jae Hyun, Lee Yeon Hee and Yeo Jin Goo was broadcast by SBS and successfully passed 40 episodes. The drama tells the story of Sung Hae Sung, a high school student who passed away. However, 10 years after his death, Sung Hae Sung suddenly appeared on the roof of his school.
In the movie "Reunited Worlds", Ahn Jae Hyun did not take on the main role. He plays Cha Min Joon, a chef and restaurant owner. Psst, he has had a crush on Lee Yeon Hee for a long time!
Cinderella and the Four Knights
Release year: 2016
Genre: Romantic Comedy
Produce: HB Entertainment
Directed by: Kwon Hyuk-chan, Lee Min-woo
Actors: Park So-dam, Jung Il-woo, Ahn Jae-hyun, Lee Jung-shin, Choi Min, Son Na-eun
The film is adapted from the 2011 novel of the same name, starring Ahn Jae Hyun as Kang Hyun Min. The movie "Cinderella and the Four Knights" was also animated by Park So Dam, Jung Ilwoo, and Lee Jung Shin.
The 16-episode tvN drama tells the story of a high school student who is forced to work part-time to make ends meet and save money for college. Then there was a group of ambitious young men in their 20s who happened to live in a place close to the girl.
The center of this drama is Eun Ha Won, played by Park So Dam. An intelligent and athletic high school girl. Since his mother passed away, he has lived a horrible life due to the abuse of his mother and half-sisters. Of course, Eum Ha Won plays the role of Cinderella.
Meanwhile, the four knights aka The Four Knights are Jung Il Woo as Kang Ji Woon, Ahn Jae Hyun as Kang Hyun Min, Lee Jung Shin as Kang Seo Woo, and Choi Min as Lee Yoon Sung.
Kang Hyun Min is the oldest cousin of the four. He's an arrogant and soft-spoken player, so he's used to getting whatever he wants in life. He also believes he can seduce any woman. At first, she seems to be attracted to Ha Won and pretends to be Ha Won's fiancé.
However, it turns out that he still loves Hye Ji, his late best friend's childhood friend and sister, but he hid that fact and chose to hide this fact because of it. his childhood trauma.
Blood
Release year: 2015
Genre: Medicine, Vampire, Romance
Produce: IOK Media
Director: Ki Min Soo
Actors: Ahn Jae-hyun, Ku Hye-sun, Ji Jin-hee
Returning to the fantasy, romance genre, Ahn Jae Hyun plays the main character named Park Ji Sang in this movie "Blood". He had an acting collision with Goo Hye Sun, who plays the character Yoo Ri Ta.
Park Ji Sang herself is a liver, pancreas and biliary surgeon at the best cancer research hospital. But, he keeps a big secret, you know! In fact, he is a vampire.
What makes Park Ji Sang not attack people is because he completely believes in the sacredness of human life. So, Park Ji Sang tried her best to quench her thirst for human blood and really help people heal, even to the point of saving people's lives. That's what makes him a doctor.
Once upon a time, Park Ji Sang met Yoo Ri Ta, a beautiful and kind woman. Ri Ta also plays a young genius doctor. He is also the grandson of the head of the heir to the hospital where they both work.
Despite looking cold and emotionless, Park Ji Sang still tries to hide his true identity from Yoo Ri Ta, as well as his feelings for her.
After the drama ended, it was reported that Ahn Jae Hyun and Goo Hye Sun were dating. Not long after, they got married and became arguably the most romantic couple in real life. Unfortunately, this marriage did not last long because they decided to divorce in 2019.
You're All Surrounded
Release year: 2014
Genre: Action, Crime, Romance
Produce: HB Entertainment
Directed by: Lee Myung-woo, Yoo In-shik
Actors: Lee Seung-gi, Cha Seung-won, Go Ara, Ahn Jae-hyun
Unlike previous dramas, this time Ahn Jae Hyun simultaneously starred in action, comedy and romance films. In the movie You're All Surrounded, Ahn Jae Hyun plays the character Park Tae Il. He is a member of group P4, a group of juniors new to the Gangnam police station.
The drama about the investigation of Kim Ji Yong (a detective who is looking for the mastermind behind the death of his mother when he was young), has aired on SBS until it runs for 20 episodes. Kim Ji Yong is said to have to hide his true identity to escape the surveillance of the mastermind who killed his mother.
My Love From The Star
Release year: 2013
Genre: Romantic Comedy, Science Fiction, Fantasy, Drama
Produce: HB Entertainment
Director: Jang Tae-yoo
Actors: Jun Ji-hyun, Kim Soo-hyun, Park Hae-jin, Yoo In-na, Shin Sung-rok, Ahn Jae-hyun
This popular drama that aired on SBS in 2013 tells the story of Chun Song Yi, a famous artist who does a lot of silly things. She falls in love with an alien, literally an extraterrestrial alien, who has lived on earth for 400 years since the Joseon Dynasty period. The alien named Do Min Joon.
In this 'life' (because he had to fake his death many times so that people wouldn't suspect why he was still alive), Do Min Joon disguised himself as a lecturer to attract the attention of students, namely: Chun Song. IDEA. Moreover, they happen to live in an apartment on the same floor
Ahn Jae Hyun himself in this movie plays Chun Yun Jae, Chun Song Yi's younger brother. He is a mischievous high school student, but very affectionate and protective of his older brother. This fantasy, comedy and romance themed series has 21 episodes. Also starring Jun Ji Hyun, Gianna Jun, and Kim Soo Hyun.
Yes, those are the best dramas played by Ahn Jaehyun. Although he did not take on the lead role in all films, the presence of Ahn Jaehyun really brought a new color to each of his films.
Salenhanh – Product review blog
Address: 115 Nguyen Van Qua, Tan Hung Thuan Ward, District 12, Ho Chi Minh City
Website: https://salenhanh.com/en
Mail: Salenhanh.com@gmail.com
#salenhanh #Reviewsalenhanh