Lee Ha Nee aka Honey Lee is one of the top Korean actresses. This former Miss Korea 2006, recently has been very active in starring in popular dramas.
In particular, Lee Ha Nee always succeeds when playing comedic roles. Call it his appearance as Kang Mi Na in the drama One the Woman (2021). His appearance in the movie not only captivated the audience, but the quality of his acting was also very satisfying.
Previously, Lee Ha Nee made the audience go crazy for her after participating in the popular drama "The Fiery Priest" (2019). Moreover, it is reported that the drama aired by KBS will be made a sequel and starring Lee Ha Nee again.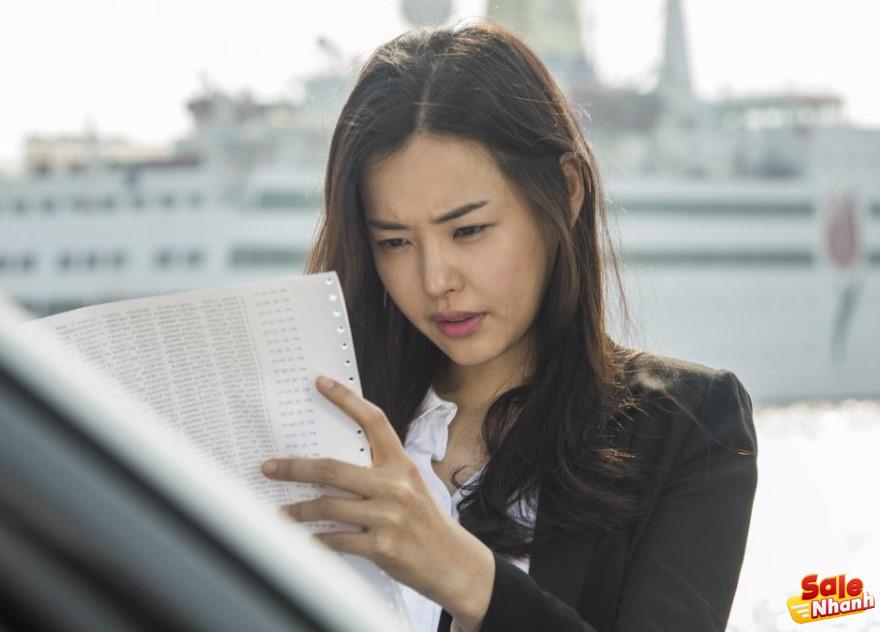 In addition to the two famous dramas above, Lee Ha Nee also appeared in many other famous Korean dramas. What TV series do you want to know? In order not to be curious anymore, you can find out the full information below.
One the Woman
Release year 2021
Genres Body Swap , Comedy , Drama , Investigation , Mystery , Romance
Produce Gill Pictures , Studio S , Waves
Director Choi Hyeong-hun
Cast Lee Ha Nee Lee Sang Yoon Lee Won Keun Jin Seo Yun
One the Woman (2021) is one of the most talked about SBS dramas in 2021. This drama by director Choi Young Hoon has won much attention from the audience. One of the reasons, because Lee Ha Nee's acting is terrible and makes you laugh.
Playing two characters at once, Lee Ha Nee will transform into a chaebol and an undercover prosecutor. Jo Yeon Joo, an intelligent prosecutor, is forced to disguise herself as Kang Mi Na or the daughter of a wealthy family.
It turns out that this woman's life is very uncomfortable, Kang Mi Na is often humiliated and threatened by her husband's family. On the other hand, living as Kang Mi Na makes it easier for Jo Yeon Joo to investigate the important case she is holding.
The Fiery Priest
Release year 2019
Genres Action , Comedy , Crime , Mystery
Production Samhwa Networks
Director Lee Myung Woo
Cast Kim Nam Gil Kim Sung Kyun Lee Ha Nee Go Jun Geum Sae Rok
Moving on to other comedic dramas, Lee Ha Ne is also ranked as the main actor in the drama "The Fiery Priest" (2019). The drama aired on SBS will be directed by Lee Myung Woo.
In this drama, many people are fascinated by the chemistry between Lee Ha Nee and Kim Nam Gil, making the audience both entertained and amused.
The Fiery Priest (2019) tells the story of Kim Hae Il, a hot-tempered priest who works with a cowardly detective. They must find the mastermind of a mysterious murder.
In this action, a beautiful prosecutor named Park Kyung Sun also helps them solve various murder cases.
Rebel: Thief Who Stole People
Turning to the historical drama genre, this time Lee Ha Nee will appear in the MBC drama called Rebel: Thief Who Stole the People (2017). In this film by director Kim Jin Man, he will compete in acting with Yoon Kyun Sang, Chae Soo bin, and Kim Ji Suk.
Lee Ha Nee will play a character named Jang Nok Soo, a loyal concubine of the king who is still secretly in love with her former lover. Rebel: Thief Who Stole the People (2017) tells the story of Hong Gil Dong, the son of a servant who becomes a thief.
He targeted a large number of rich people who were robbed and divided the proceeds among the poor. This man hated the oppression of the poor during the reign of King Yeonsangun.
Please Come Back, Mister
Please Come Back, Mister (2016) is another romantic comedy starring Lee Ha Nee. The film, directed by Shin Yoon Sub, is an adaptation of the Japanese novel "Tsubakiyama Kacho no Nanokakan" by Jiro Asada.
This time, Lee Ha Nee will compete in acting with Bi Rain, Oh Yeon Seo, Kim In Kwon, Kim Soo Ro to let Lee Min Jung play the lead role.
This beautiful actress will play the role of Song Si Yeon, a famous actress who is struggling after her identity scandal. She is also the ex-wife of a character named Jae Gook. The movie is about Kim Young Soo's body transformation and Han Gi's is not.
Shine or Go Crazy
Release year 2015
Genre Fantasy , History , Romance
May Queen Photo Production
Director Song Hyung Suk
Cast Jang Hyuk Oh Yeon Seo Lee Ha Nee Im Joo Hwan Ryu Seung Soo Na In Woo Lee Deok Hwa
Still a historical drama, this time Lee Ha Nee will appear as the lead role in Shine or Go Crazy (2015). The film, directed by Song Hyung Suk and Yoon Ji Hoon, presents a rather dramatic story.
Lee Ha Nee herself will play Hwang Bo Yeo Won, a concubine of the king who is very ambitious for her position. In addition to Lee Ha Nee, this drama also features the main characters Jang Hyuk, Oh Yeon Seo, and Im Joo Hwan.
About the plot, the film tells about the marriage relationship between Prince Wang So and Princess Shin Yool. Born with a lot of bad luck, both of them had to go through different bad things that threatened to take their lives.
Modern Farmer
Of course, Modern Farmer (2014) cannot be ignored as a hit drama starring Lee Ha Nee. This comedy directed by Oh Jin Suk will gather Lee Ha Nee with Lee Hong Ki, Park Min Woo, Kwak Dong Yeon, and Lee Si Eon playing the lead roles.
The film tells the story of rock band Excellent Souls (ExSo) who move to a small town. They choose to live in a village and farm on land left by Lee Min Ki's grandmother. From here, the group members meet with the village leader named Kang Yoon Hee (Lee Ha Nee).
Apparently, Lee Min Ki still has feelings for Kang Yoon Hee. The reason was, that woman was his first love that he could never reach.
Pasta
Release year 2009
Genres Comedy , Drama , Food , Romance
Production Munhwa Broadcasting Corporation
Director Kwan Seok Jang
Cast Gong Hyo Jin Lee Sun Kyun Lee Ha Nui Alex Chu Lee Hyung Chul
Pasta (2010) is definitely not to be missed in Lee Ha Nee's drama list. The drama aired on MBC was the stepping stone to help Lee Ha Nee become famous.
The reason is, the movie starring Lee Sun Kyun, Gong Hyo Jin and Alex, is really popular. Lee Ha Nee will take on the role of Oh Sae Yeong, a very famous chef.
The drama will tell the story of a female chef named Seo Yoo Kyung. This girl must feel the cruelty of chef Choi Hyun Wook, who is very principled and perfectionist. But in difficult times like these, who would have thought the two of them would still be in love.
Indomitable Daughters-in-Law
Indomitable Daughter-in-Law (2011) is a TV series aired by MBC. In this movie, Lee Ha Nee will compete in acting with the top Korean beauties. Called handsome actor Park Yoon Jae and senior actress Kim Bo Yun.
The drama tells the story of three generations in Choi Mak Nyeon's family. For 300 years from father to son, they live in a traditional family house.
The 11th, 12th and 13th generations in this family always have the same problem, that is to maintain culture. Not to mention the life dramas that often hit the women in this family.
Since the success of the two comedies One the Woman (2021) and The Fiery Priest (2019), it is no surprise that Lee Ha Nee was called the best comedy actress.
The reason is, the different facial expressions he shows are really memorable. In your opinion, from the above suggestions, which movie is the most suitable for Lee Ha Ne?
Salenhanh – Product review blog
Address: 115 Nguyen Van Qua, Tan Hung Thuan Ward, District 12, Ho Chi Minh City
Website: https://salenhanh.com/en
Mail: Salenhanh.com@gmail.com
#salenhanh #Reviewsalenhanh