Actor Kim Min Jae is one of the names and faces that appear quite often on Korean television screens, affectionately known as 'Real.be'.
He used that name at the beginning of his career in the Korean entertainment world, because at first he was a trainee in a boy group. However, he is now better known as an actor under the name Kim Min Jae.
Yes, you read it right. Kim Min Jae started his career by diving into the music industry. He was a trainee for 3 years at CJ E&M while he was still in high school before finally debuting as a rapper.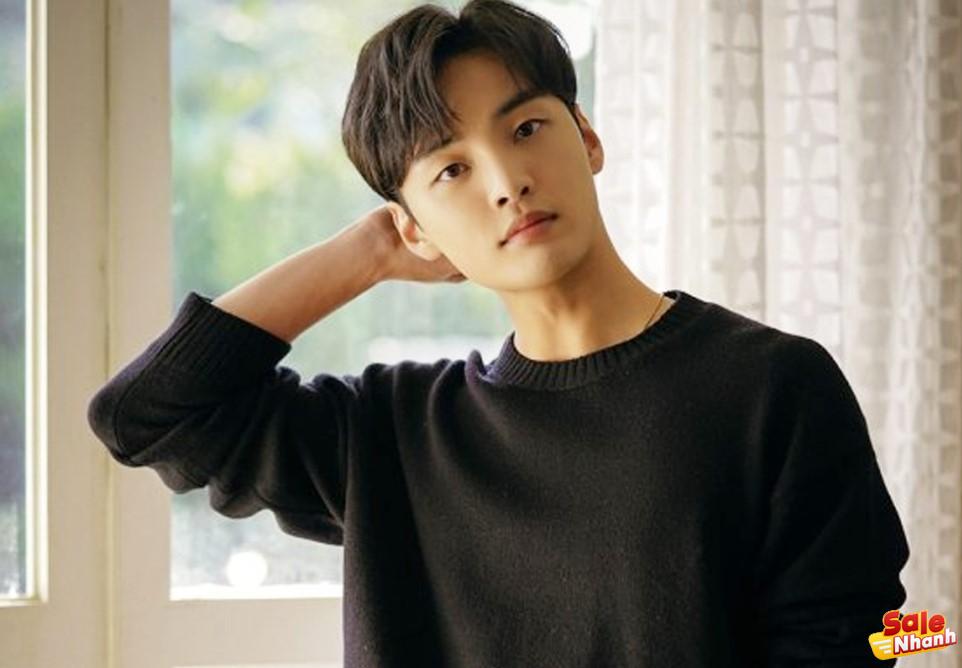 Immediately after debuting in 2014 as a musician, that same year he immediately changed direction and pursued his acting career.
To my surprise, Kim Min Jae immediately landed supporting roles in several dramas such as "I Need Romance 3" aired on tvN and "The Producers" aired on KBS2. In the near future, Min Jae will also participate as a contestant in the rap contest "Show Me the Money 4".
In 2015, Kim Min Jae was entrusted with two OST songs, "Twenty Again" and "Because It's The First Time".
Min Jae also gave himself more wings when hosting the music program "Show! Music Core" for 1 year.
Slowly but surely, his hard work is starting to pay off. His popularity can only be said to increase with the turn of 2016 when he successfully played a character in one of the MBC and tvN dramas.
His acting skills also received high praise from the SBS Drama Awards with the title of Best New Star. A year later, Min Jae returned to drama on KBS2 before debuting as a big screen actor in the dramas "Love + Sling" and "Feng Shui".
Since then, Kim Min Jae's name has grown in popularity and he has become one of the actors who regularly appear in various dramas until now. Are you curious about which dramas have starred Kim Min Jae? Let's watch the favorite movies that Read the collection of stories below.
Do You Like Brams?
Release year : 2020

Genre: Drama, Music, Romance

Produce : Studio WILL

Directed by: Jo Young Min

Actors: Park Eun Bin, Kim Min Jae, Kim Sung Cheol, Park Ji Hyun, Lee Yoo Jin, Bae Da Bin

Episodes : 16
Do You Like Brams? is the most recent drama in which Kim Min Jae starred. The actor was born in Anyang, Gyeonggi, South Korea, playing the role of Park Joon Young. He is a pianist who lives alone.
This hardworking character has a love story that begins when he meets Chae Song Ah. The two met in college, struggling with each other's dreams without realizing that they had a crush on each other.
Flower Crew: Joseon Marriage Agency
Release year : 2019

Genre: Historical, Comedy, Romance

Manufacturing : –

Directed by: Kim Ga Ram

Actors: Kim Min Jae, Gong Seung Yeon, Seo Ji Hoon, Park Ji Hoon, Byeon Woo Seok, Go Won Hee

Episodes : 16
Ma Hoon is a character played by a man born on November 1, 1996 in this movie. Kim Min Jae, along with Do Joon and Go Young Soo joined a company they named Flower Crew.
These cute boys are tasked with helping Yi Soo, an iron sculptor who is unexpectedly crowned king during the Joseon Dynasty.
They try to turn Gae Ddong, the girl Yi Soo loves, into the daughter of a noble (because the king cannot marry random girls).
Despite opening a 'matchmaking agency', Kim Min Jae here brings a cold, unfriendly, rude and easily offended male lead. Hmm, then how will the Flower Crew company continue in the future, huh?
The Great Seducer (Tempted)
Release year : 2018

Genre: Melodrama, Romance

Manufacture : Bon factory worldwide

Directed by: Kang In

Actors: Woo Do Hwan, Park Soo Young (Joy Red Velvet), Kim Min Jae, Moon Ga Young, Shin Sung Woo

Episodes : 32
Different from the characters he played, in the drama adaptation of the French novel called "Les Liaisons Dangereuses", Kim Min Jae plays a playful young man!
His life is only busy with love and women. He is also a chaebol who befriends Kwon Shi Hyun, the main character, played by Woo Do Hwan.
Lee Se Joo (his character Kim Min Jae) is also a close friend of Choi Soo Ji (played by Moon Ga Young).
The story is that Lee Se Joo falls in love with Soo Ji but Soo Ji only considers him a friend because Soo Ji herself likes Shi Hyun. Kim Min Jae tried to create his own color to make this drama more vivid and interesting.
The Best Hit (Hit The Top, Best Punch)
Release year : 2017

Genre : Drama, Comedy, Slice of Life

Produce : Chorokbaem Media, KBS Monster Union

Directed by: Yoo Ho Jin, Cha Tae Hyun

Actors: Yoon Shi Yoon, Lee Se Young, Kim Min Jae, Cha Tae Hyun, Yoon Son Ha, Hong Kyung Min

Episodes : 32
The character played by Kim Min Jae this time is probably the character closest to his real life. Because, the character Lee Ji Hoon he plays is a man who wants to be an idol, to be more precise, he wants to be a singer.
Ji Hoon has to compete with another male character to achieve his dream in the music world. He is the adopted son of Lee Gwang Jae (Cha Tae Hyun). Despite preparing to take the civil service exam, Ji Hoon secretly struggles to become an idol at Star Punch Entertainment.
Because It's The First Time (My First Time)
Release year : 2015

Genre: Medical Drama, Comedy, Romance

Produce : AStory

Directed by: Lee Jung-hyo

Actors: Choi Minho, Park So Dam, Kim Min Jae, Jeong Yoo Jin, Lee Yi Kyung, Cho Hye Jung

Episodes : 8
This drama is Kim Min Jae's first drama as the main character. He plays Seo Ji An, a man who is loved by Han Song Yi (Park So Dam). They actually love each other, but he has to keep his feelings to maintain the friendship.
Because the six teenagers in the picture are all friends. Ji An doesn't want that if he dates one of their gangs, the friendship might be ruined.
My Little Baby
Release year : 2016

Genre: Family, Comedy, Romance

Produce : MBC

Directed by: Han Cheol Soo, Lee Soo Ok

Actors: Oh Ji Ho, Lee Soo Kyung, Kim Min Jae, Nam Ji Hyun

Episodes : 16
In this drama, Kim Min Jae plays a bartender named Yoon Min. He lives with a detective named Cha Jung Han in an apartment.
But the detective is more than just a detective, his life is also filled with ridicule by many for taking care of a baby because the baby's mother has passed away.
For Yoon Min, the story is still the same with a single mother with one child. Kim Min Jae's face here still looks very young because at the time of filming this movie, he was still 20 years old.
Goblins
Release year 2016

Genre Comedy, Drama, Fantasy, Romance

Hwa & Dam Photo Production

Director Kwon Hyuk Chan, Lee Eung Bok, Yoon Jong Ho

Cast Gong Yoo Kim Go Eun Lee Dong Wook Yoo In Na Yook Sung Jae
The main character of this popular drama is definitely not Kim Min Jae but Gong Yoo, who plays the general Kim Shin. Kim Min Jae just became a supporting character named Wang Yeo, a king in the Goryeo Dynasty.
He is the husband of Kim Sun (Kim Shin's younger brother), who betrayed General Kim Shin. Later, he was also the one who sentenced Kim Shin to death and cursed him to become a Goblin. Wang Yeo's character is reincarnated as the God of Death played by Lee Dong Wook.
Dr. Romantic 2
Release year 2020

Genre Drama , Medical , Melodrama , Romance

Production Samhwa Networks

Director Lee Gil Bok , Yoo In shik

Cast Han Suk Kyu Ahn Hyo Seop Lee Sung-kyung Kim Joo Heon
Different from previous movies Kim Min Jae has acted in, here he plays a supporting character named Park Eun Tak, a nurse.
While the TV series story "Dr. Romantic 2" revolves around Cha Eun Jae and Seo Woo, senior and junior surgeon characters. The story revolves around how they face problems and find their true selves.
Mr. Sunshine
Release year 2018

Genre History , Melodies , Romance

Produce Hwa & Dam Pictures , Studio Dragon

Director Lee Eung Bok

Cast Lee Byung Hun Kim Tae Ri Kim Min Jung Yoo Yeon Seok Byun Yo Han
In this drama, the actor under the auspices of the management company Naym Naym Entertainment returns to play a cameo role named Do Mi.
A trustworthy mature man in his time, more precisely when Korea was under Japanese domination. This drama is well combined with many political conflicts and romances that are closely related to historical elements. The role of Kim Min Jae only appeared in the last episode.
Dr. Romantic
Release year 2016

Genre Medical , Melody , Romance

Production Samhwa Networks

Director Yoo In Shik

Cast Han Suk Kyu Yoo Yeon Seok Seo Hyun Jin
Just like the second version mentioned above, Kim Min Jae plays a nurse named Park Eun Tak.
However, the story of this first TV series is different from the sequel. If "Dr. Romantic" was released in 2017, the story revolves around Kim Sabu, who has a lot of trouble with some doctors.
Two doctors Yoon Seo Jung and Kang Dong Joo, who initially live poor and become greedy after having a position that really makes it difficult for Kim Sabu. Kim Min Jae does not appear too much in this drama.
Dali and Cocky Prince
Release year 2021

Genre Comedy, Romance

Produce Copus Korea , Monster Union

Director Lee Jung Sub

Cast of Park Gyu Young Kim Min Jae
Kim Min Jae as Jin Moo Hak is the director of Dondon F&B, a restaurant known for its delicious gamja-tang. Moo Hak ran the family business with his father from the start.
He has worked hard since childhood so he is very calculating in money. Moo Hak accidentally met Kim Dali while on a business trip abroad.
Kim Dali, the daughter of the gallery owner, treats Moo Hak well even though the young man embarrasses him.
Later, they meet again in Korea, but as debtors and creditors. Kim Dali's father passed away and the gallery was in danger of bankruptcy. Debt also brought the two closer together.
Twenty Again
Release year 2015

Genre Comedy, Romance

Produced A Story , JS Pictures

Director Kim Hyung Shik

Cast Choi Ji Woo Lee Sang Yoon Choi Won Young
Ha No Ra once dreamed of becoming a dancer, but at the age of 19, she became pregnant and had to get married. For the next twenty years, her life was just a housewife. Now, Ha No Ra wants to continue her dream of going back to university because she doesn't have much time left to live.
Because the doctor diagnosed No Ra with terminal pancreatic cancer and only had 6 months to live. At the school campus No Ra meets not only Min Soo but also her husband, who turns out to be teaching there.
Poong: The Joseon Psychiatrist
Release year 2022

Genres Drama , History , Mystery

Produce Ilchwoljang , Media Can

Director Park Won Gook

Cast Kim Min Jae Kim Hyang Gi Kim Sang Kyung
Returning to the lead role in the sageuk drama, this time Kim Min Jae plays an acupuncturist accused of being the cause of the king's death.
Yoo Se Poong never thought that his life would be ruined because the king who had just received acupuncture from him was declared dead. Poong even lost his father, who was killed as a punishment.
Poong is depressed and has no purpose in life. Until then he meets Gye Ji Han, the head of the Gyesu Clinic, who has a warm heart and doesn't hesitate to help anyone.
Poong learned a lot from him and rediscovered his passion for life. Now, Poong is determined to become a doctor who heals the wounds of his patients.
Although his work isn't much in the drama world, Min Jae has the acting qualities to be appreciated. Min Jae has tried many roles, and almost any role he can play well. Are there any Min Jae movies that you like?
Salenhanh – Product review blog
Address: 115 Nguyen Van Qua, Tan Hung Thuan Ward, District 12, Ho Chi Minh City
Website: https://salenhanh.com/en
Mail: Salenhanh.com@gmail.com
#salenhanh #Reviewsalenhanh