Not only are they good at singing and dancing, but as idols, EXO members are also capable in the field of acting. Some EXO members even often starred in a drama and some movies. So this time Salenhanh.com will discuss the dramas and movies starring EXO.
For those of you who want to see another side of the EXO members besides being on stage, you can also see the EXO members' ability in acting. Curious and want to know ten dramas and movies starring EXO? See now the following review with Salenhanh Movie !
Movie EXO Next Door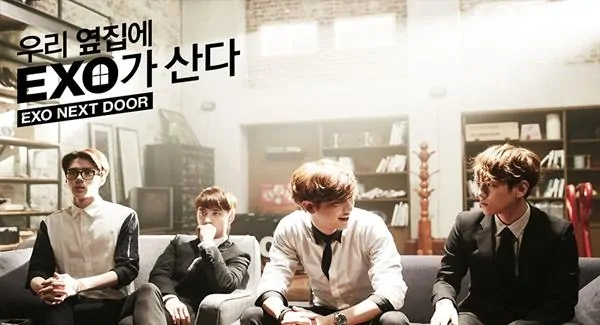 Release year : 2015
Category : Web series
Producer: Oh! Boy Project, SM Entertainment, LINE
Directed by: Lee Kwon
Actors: Exo, Moon Ga-young
Episodes: 16 episodes
If you are a drama buff, as well as an EXO-L (as EXO fans are called) then watching the drama titled EXO Next Door is a must. In this web drama, you can see all the EXO members acting. However, the main roles in this drama are Chanyeol and Kyungsoo.
So, the movie is about a shy and clumsy young girl named Yeon Hee who accidentally meets the famous idol group EXO. Not only meet, even Yeon Hee has a house next to EXO members
Yeon Hee is happy at first, but there are also many troubles between Yeon Hee and some other members of EXO that end in love with the place. Do you think Yeon Hee is in love with any EXO member?
Movie Glory Day – One Way Trip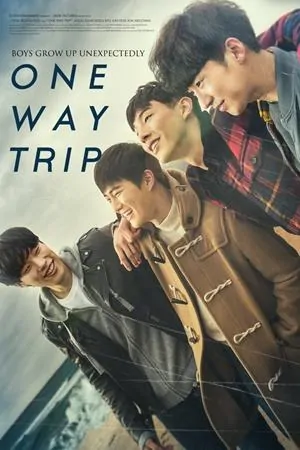 Release year : 2015
Genre: Drama
Produce: Bori Picture
Directed by: Choi Jung-yeol
Actors: Ji Soo, Kim Jun-myeon, Ryu Jun-yeol, Kim Hee-chan
Glory Day aka One Way Trip is one of the films with the participation of EXO. However, not all EXO members are involved in this drama, only Kim Jun Myeon aka Suho is involved. In Glory Day, he played a man in his 20s named Sang Woo.
Well, Sang Woo has 3 friends, which are Yong Bi (Jisoo), Ji Gong (Ryu Jun Yeol) and Doo Man (Kim Heechan). They have a very close friendship, until Yong Bi finally decides to take Sang Woo for a walk before doing his military service.
In the end, the four of them agreed to travel to a town called Pohang for two days and one night. They had fun at first, playing on the beach and doing other fun activities, until finally they saw a woman getting beaten up. Instead of intending to help, they themselves get into trouble. What is the problem? Watch the movie live!
Movie Hyung (Brother)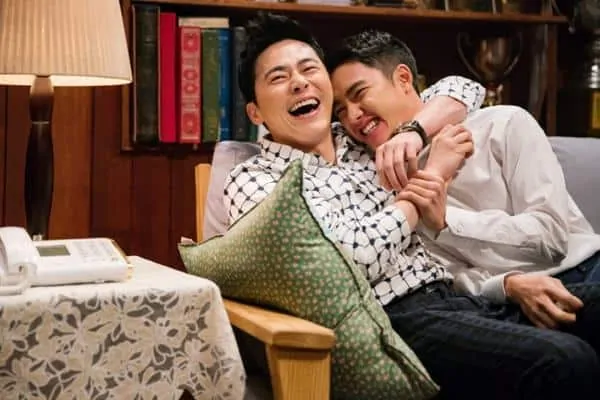 Release year : 2016
Genre: Comedy, Drama
Produce: Good Choice Cutouts
Directed by: Kwon Soo-kyung
Actors: Jo Jung-suk, Do Kyung-soo, Park Shin-hye
Still with a movie starring EXO, this time the movie is titled Hyung starring Do Kyungsoo EXO. This is also one of the saddest Korean movies as well as Korean films that are targeted by many Korean movie lovers. Why? Here, you will see how good Kyungsoo really is at playing the blind man.
Well, it starts with a story where Go Doo Yeong (Kyungsoo), a trusted judo athlete goes through a heartbreaking tragedy. He was beaten so hard that he had to go blind. Since then, Doo Yeong has become a very quiet person.
In the end, Doo Yeong's brother took advantage of his brother's blindness to get pardon. He argued that he wanted parole so he could take care of his blind brother, so the court eventually released Doo Sik. Instead of taking care of Doo Yeong, Doo Sik doesn't care about his little sister.
However, one day, Doo Sik is diagnosed with cancer and he doesn't have much time left to live. Finally Doo Sik changed, unfortunately Doo Yeong still hates his brother. Doo Sik also has to do his best to convince Doo Yeong to be closer to his sister. There are many problems and misunderstandings between them, can Doo Sik be close to his older sister?
Movie So I Married My Anti Fan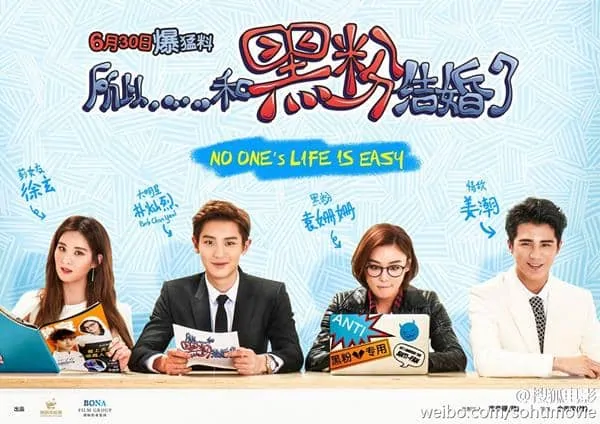 Release year : 2016
Genre: Romantic Comedy
Production: The Comedians Pictures, Bona Film Group, Beijing Jiecheng Shidai Media, Beijing Huanle Pictures
Directed by: Kim Jae-young
Actors: Park Chanyeol, Yuan Shanshan, Seo Ju-hyun, Jiang Chao
Not Kyungsoo or Suho, the movie this time starring EXO is a movie starring Chanyeol. This is not a Korean movie but a Chinese movie. So, this drama tells the story of a famous artist Hoo Joon (Chanyeol) who marries his own anti-fan.
Of course, it all started with hatred when Lee Geun Yeong (Yuan Shan Shan) was a journalist who really hated the artist, Hoo Joon. However, all of that turned into love with some incidents always involving the two of them.
Movie The Box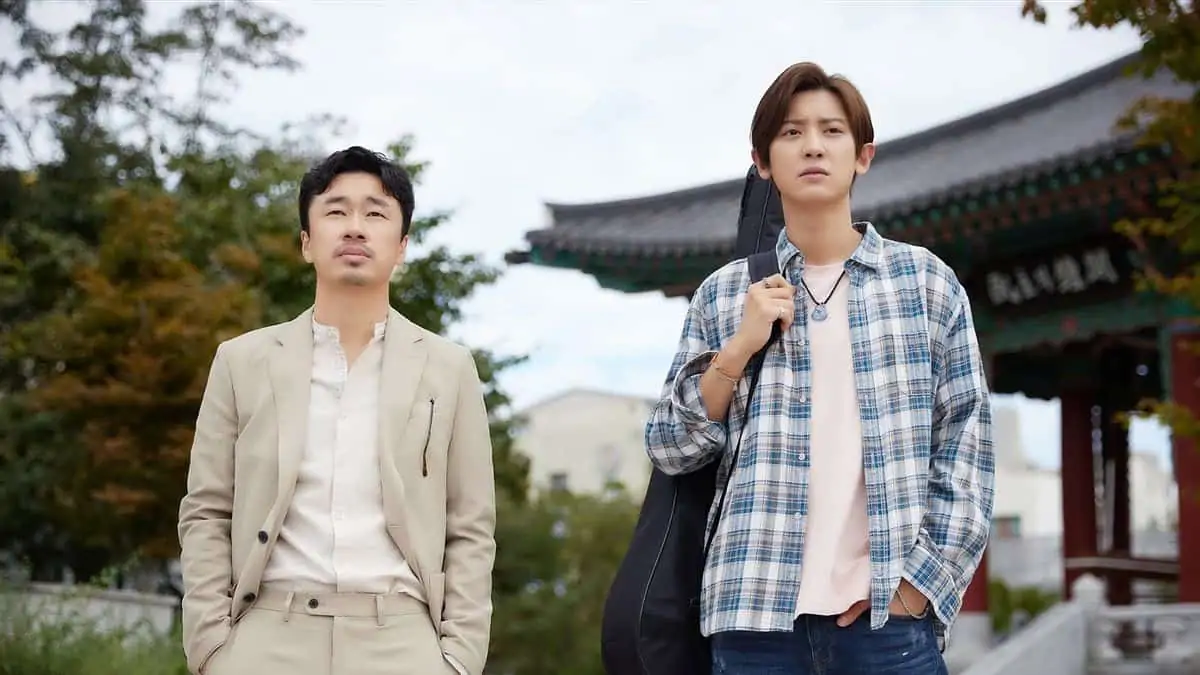 Release year: 2021
Genre: Music, Movie Road
Produce: Studio Take
Directed by: Yang Jung-woong
Actors: Park Chanyeol, Jo Dal-hwan
Chanyeol once again tested his acting ability by returning to the big screen with the title "The Box". In this drama, Chanyeol was even supposed to play the lead role of Ji Hoon.
Ji Hoon is a guy who dreams of becoming a successful and famous singer. In his daily life, Ji Hoon channeled his interest in singing by becoming a busker from place to place, until one day Ji Hoon met Min Soo.
Min Soo herself is a former producer who has experienced success in the past and wants to return. Now, Min Soo and Ji Hoon also support each other and work together to achieve their unrealized dreams.
Movie Scarlet Heart: Goryeo / Moon Lovers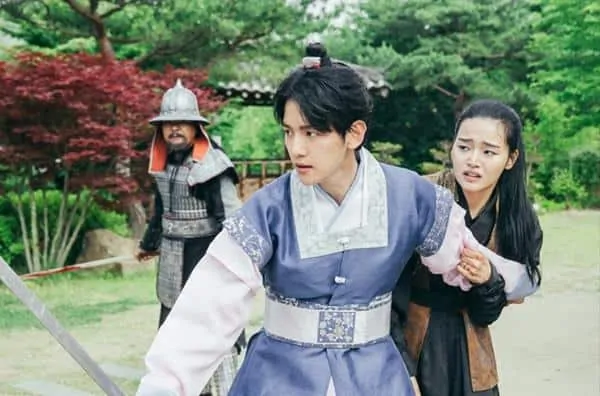 Release year : 2016
Genre: Romance, Drama, Fantasy, Fantasy
Produce: NBCUniversal, YG Entertainment
Directed by: Kim Kyu Tae
Actors: Lee Joon-gi, Lee Ji-eun, Kang Ha-neul
Episodes: 20 + 2 special episodes
Well, if Chanyeol competes in a movie, it's different from Byun Baekhyun, who plays a pretty famous drama, which is Scarlet Heart: Goryeo / Moon Lovers. Although Baekhyun is not the main character, his acting skills cannot be underestimated.
It is said that Baekhyun played a prince in the Goryeo era. Baekhyun is not the only prince who will inherit the royal throne, he is believed to be the 10th prince named Wang Eun.
In this drama, Baekhyun plays the character of a cute and spoiled prince. Not only that, even this Wang Eun is the weakest king and is not good at fighting, unlike the other princes. Well, curious about Baekhyun Exo's actions in the heart of Scarlet: Goryeo/Moon Lovers?
Movie Spring Has Come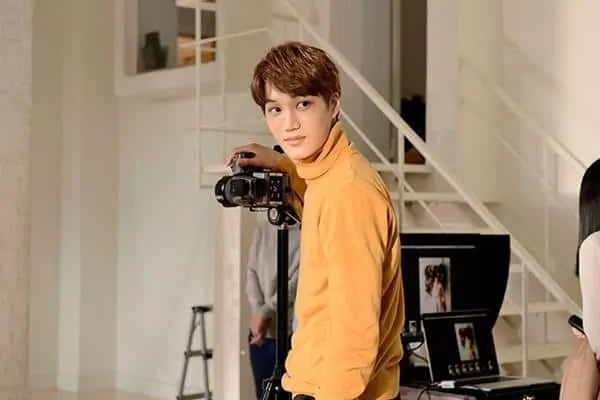 Release year : 2018
Genre: Family Drama, Romance
Produce: WOWOW
Directed by: Kawai Hayato
Actors : Kai, Kana Kurashina
Episodes: 5 episodes
Spring Has Come, a drama that just aired in January 2018. The drama is played by Kai EXO, who becomes a cameraman named Lee Ji Woo. Here Kai plays a change-maker in a boring family. What changes will Lee Ji Woo bring? If you're curious, just watch the movie!
Movie I Love Catman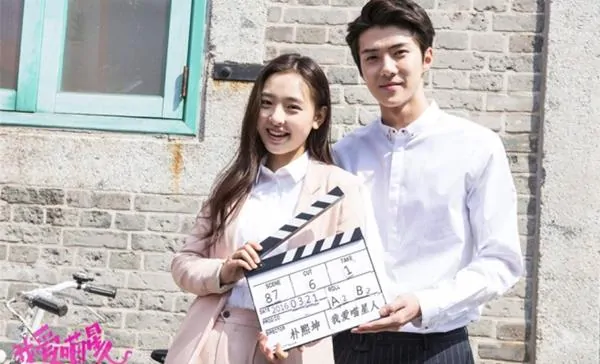 Release year : 2017
Genre: Fantasy, Romance
Produce: Boston E&M, Croton Media
Directed by: Park Hee-kon
Actors: Oh Se-hun, Wu Qian
Not to be outdone by his brothers, Sehun also got a role in a short drama called I Love Catman. This movie was released in 2017 and received very good response from EXO fans.
This Catman movie belongs to the genre of romance-fantasy story, in which Sehun will play the role of Liang Qu. Liang Qu himself is a dummy who, thanks to a strange magic, will transform into a cat only at night.
On the other hand, this Liang Qu falls in love with a girl named Wu Qian. The unique feature of this movie is that you can see how Wu Qian can communicate with Liang Qu like a cat through an app. Curious about the fun of the movie?
Movie Kung Fu Yoga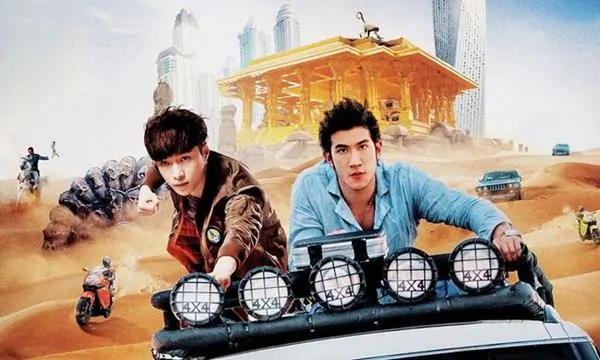 Release year : 2017
Genre: Action, Comedy, Adventure, Fantasy, Mystery
Production: Taihe Entertainment, Shinework Pictures
Directed by: Stanley Tong
Actors: Jackie Chan , Aarif Rahman, Zhang Yixing, Sonu Sood
This is one of the many movies and dramas that Lay EXO has acted in. In this film, he had an acting collision with the world famous actor, Jackie Chan. Although not the main character, Lay EXO has good acting skills, you know, chingu-deul.
So here, Lay plays the role of Xiaoguang. In this Kungfu Yoga movie, Xiaoguang is one of the assistants of an archaeologist who is searching for Magdha's treasure in an ice cave. Well, there are a lot of interesting adventures going on between the assistant and the archaeologist. If you are curious about the excitement, you can watch the movie right away!
Movie Seondal Kim – The Man Who Sells The River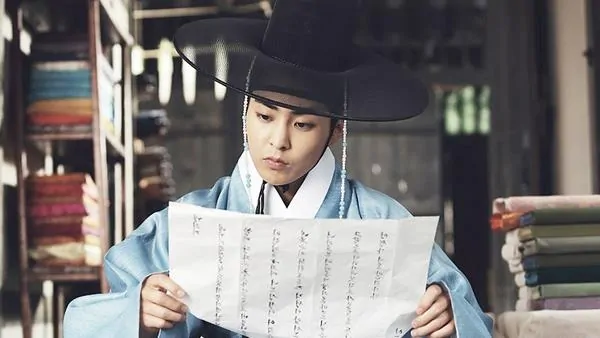 Released year : 2016
Genre : Historical Fiction
Production: M Pictures, SNK Pictures
Director: Park Dae-Min
Actors: Yoo Seung-ho, Cho Jae-hyun, Ko Chang-seok, Ra Mi-ran, Kim Min-seok
Want to know Xiumin EXO's acting ability? If so, you can watch the movie Seondal Kim, although Xiumin is not the main character here, you will see that Xiumin is one of the national scammers!
Xiumin plays Gyeon, one of the group members who likes to cheat to get rich. Until one day, the leader of the scammer, Kim in Hong, played by famous actor Yoo Seung Ho decides to trick the strongest person in his country into smoking all the cigarettes. Of course it is not easy and there are many obstacles.
Movie Missing Nine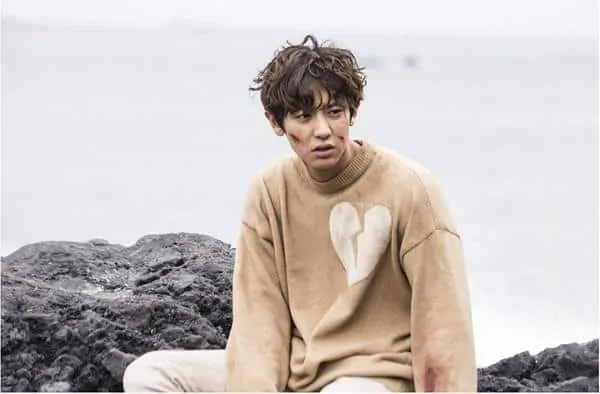 Release year : 2017
Genre: Disaster, Thriller, Mystery, Comedy, Drama, Romance
Produce: SM C&C
Directed by: Choi Byung-gil
Actors: Baek Jin-hee, Jung Kyung-ho, Park Chan-yeol
Episodes: 16 + 2 special episodes
Last but not least, this time the movie titled Missing Nine will make Chanyeol fans proud. Although Chanyeol is not the main character, this action-crime-mystery movie is worth watching.
Here, Chanyeol will play an important person aka a traveling artist. When 9 important people are traveling by plane, they have an accident and are stranded on a deserted island. Nine people had to survive, including Chanyeol. Can Chanyeol survive to the end?
Well, those are ten dramas and movies starring EXO. If you have any recommendations for other dramas and movies starring EXO, please let us and other readers know in the comments, OK!
Salenhanh – Product review blog
Address: 115 Nguyen Van Qua, Tan Hung Thuan Ward, District 12, Ho Chi Minh
Website:  https://salenhanh.com/en
Mail: Salenhanh.com@gmail.com
#salenhanh #Reviewsalenhanh