Before the appearance of mobile games like now, MOBA games on PC were already very popular and known by gamers. However, after mobile games became more and more popular, eventually many game developers switched to making mobile versions on Android and iOS.
Several mobile versions of MOBA games were then very popular and widely played, such as Mobile Legends and AOV, which are still very popular with gamers.
MOBA games on Android and iOS are more popular now, because they are more realistic to play on smartphones, instead of having to play PC MOBA games on computer devices that can't be played on mobile.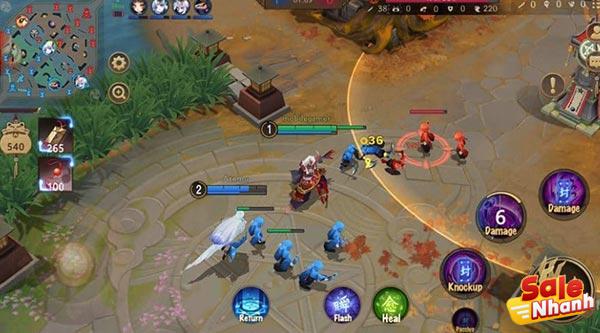 For those of you curious about MOBA games on Android or iPhone, we have some recommendations for MOBA games that you can play. In total, there are 12 recommendations for the best MOBA games that we will provide.
Well, for those of you who are bored of playing Mobile Legends on Android or iOS, the salenhanh team will suggest MOBA games that are equally interesting to play. Here is a list of suggestions:
Pokemon Unite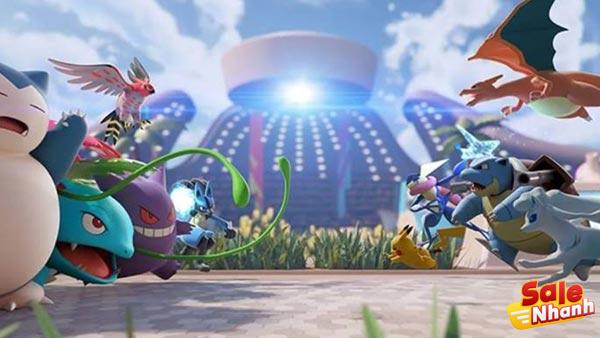 The next recommendation for the latest Android MOBA game is Pokemon Unite. Pokemon Unite is a game developed by The Pokemon Company and TiMi Studios. In this game, you will act as a pokemon trainer or trainer, and do a 5v5 battle on Aeos Island.
Your mission is to destroy your opponent's pokemon and collect pokeball or ball points. The winning team is the team that scores the most points in the allotted time.
Pokemon Unite brings various interesting features to players. For example, there is cross-platform support and the ability to link accounts on HP and Nintendo Switch devices.
Mobile Legends: Bang Bang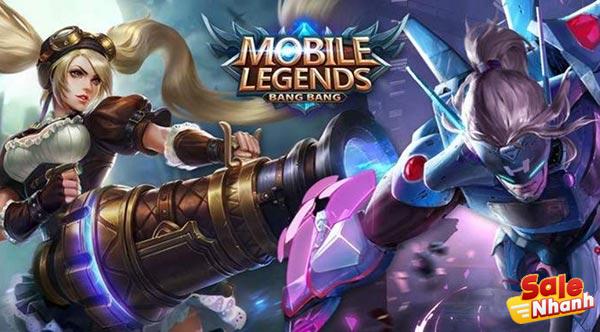 From the very beginning, we will definitely rank Mobile Legends: Bang Bang as the best, most popular and most loved MOBA game today.
The game was first released in 2016, which is very popular with various groups because to be able to play it you don't need to use a mobile phone with high specifications. Even with "potato HP" can be played smoothly.
Just like other MOBA games, ML also uses the 5V5 concept which is quite interesting. The players must work well together to destroy each opponent's turret within the three lanes. In addition, there is a map that serves to find out the location of each opponent. New heroes are constantly being released, making ML more fun to play.
Arena of Valor (AOV)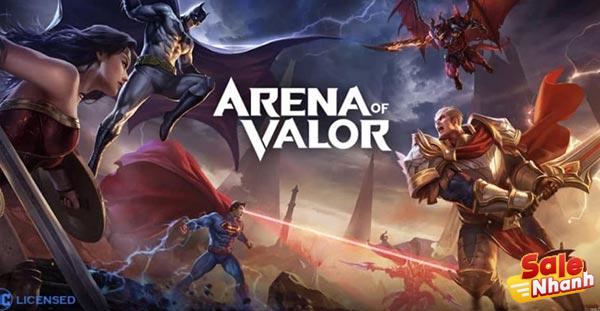 It can be said that Arena of Valor (AoV) is one of the MOBA games that become a heavyweight "rival" of Mobile Legends. AoV comes with various playable modes. From five against five, three against three, to the more challenging, one on one.
There are many different heroes that you can rely on to win the game. These heroes have different skills and advantages. Therefore, the choice of this champion can also determine the course of the game.
Similar to Mobile Legends, AoV also offers additional customization items as skins that can be obtained for free or through in-app purchases. This game can be downloaded on the Play Store and the App Store.
Vainglory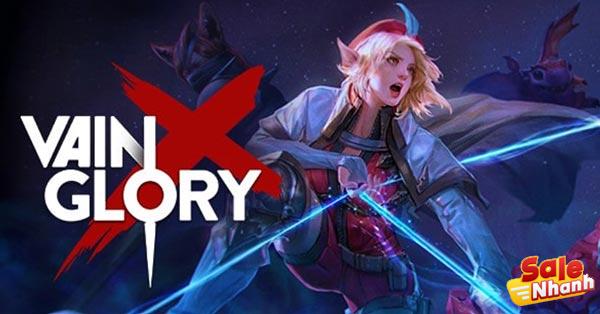 This game is said to be one of the first MOBA games to be available on mobile devices. Initially, Vainglory teamed 3v3 together in the same lane. Over time, they follow the others to 5v5 with three different lanes like a battle arena.
The graphics and animations provided are also quite pleasing. It can even be said to be superior to Mobile Legends. Of course, this can be an added value for those of you who think the visuals of the game are very important.
Vainglory also has many heroes with different abilities. You can try a variety of heroes that can later be used as pillars to destroy the enemy base. This game can be downloaded on the Play Store and the App Store.
League of Legends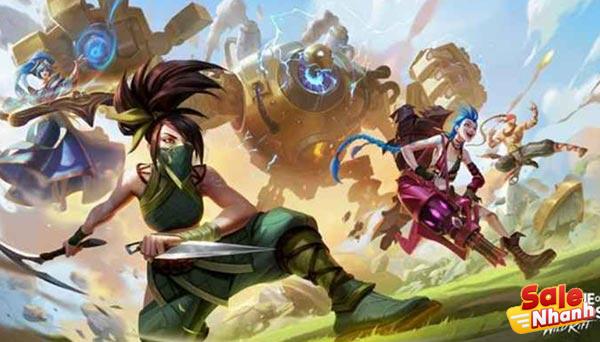 The next MOBA game is League of Legends or commonly known as LOL. Dota 2's toughest rival game is not popular in Indonesia. But the game developed by developer Riot Games is very popular in Europe and North America.
Although it was previously popularized as a PC version of the MOBA game, Riot Games has released a mobile version called League of Legends: Wild Rift on Android and iOS. Although at first glance similar to other mobile MOBA games, Wild Rift has some points that make it different.
In this game you can have a variety of skill sets, rules, skill items and more that can be learned and understood in the game. Players are required to destroy enemy bases, from a 5v5 team created from scratch with a variety of heroes.
Marvel Super War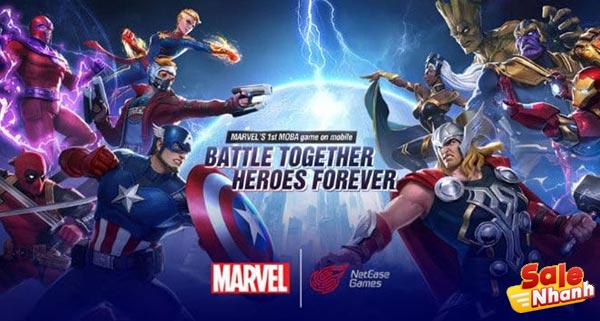 These are MOBA games presented by Marvel. Here you will be able to fight 5v5 using iconic villains or superheroes from the Marvel Universe. In addition to the exciting gameplay typical of MOBA, you can also play as Marvel superheroes.
Here you can find Iron Man, Hulk, Thor, Ant-Man, to Rocket Raccoon, for you to become the hero to destroy the opponent's base. The display graphics are also quite attractive. Especially when these superheroes start releasing their special skills.
Marvel Super War is suitable for those who want to try the best MOBA game recommendations besides Mobile Legends. This game can be downloaded on the Play Store and the App Store.
Bug Heroes 2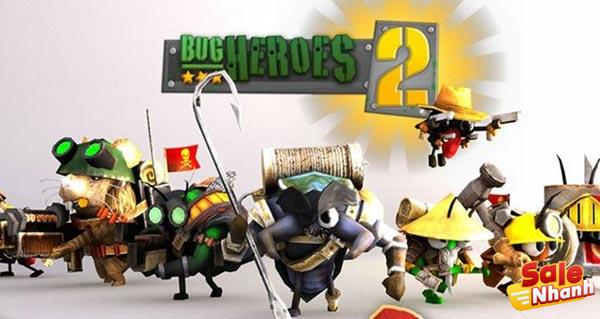 Next, there's a pretty unique MOBA game called Bug Heroes 2. We say it's unique because in this game you'll be asked to raise common insects in the house as the main character in the game.
Bug Heroes 2 has the same gameplay as the previous installments. You will fight against other insects that attack while building fortifications and equipping weapons.
This MOBA game has three playable modes, namely mission, endless and skirmish. Each mode offers a different game feel and has its own fun. You can also fight with players from many different countries. It was really fun.
Slightly different from the others, Bug Heroes 2 is one of those offline MOBA games that can be played without an internet connection.
Onmyoji Arena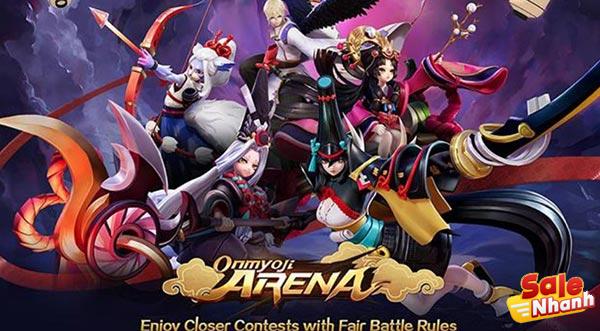 For those of you who like MOBA games and Japanese anime, Onmyoji Arena is one of the MOBA game suggestions that should not be missed. Unlike other MOBA games, Onmyoji Arena comes with typical Japanese anime characters.
Same goes for many other details that make the nuances of Sakura Land feel so thick in this game made by a developer called NetEase. Many people praise the graphics quality of Onmyoji Arena, because what is shown deserves praise.
Onmyoji Arena offers an alternative to Android and iOS MOBA games that are different from other games. Of course, it would be a pity if this one game was skipped, wouldn't it?
Shellfire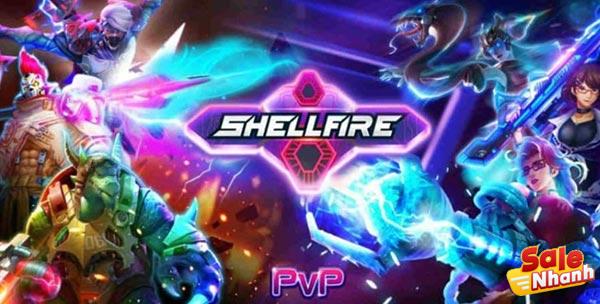 Shellfire is one of those MOBA recommendations that looks different. If the game mainly uses a third-person perspective, Shellfire really presents it as a first-person shooter or FPS.
This game released by Telkomsel in Indonesia combines MOBA games with FPS shooting style. Shellfire can be a solution for those of you who are bored with the same MOBA.
In addition to offering 5v5 battles, Shellfire also has other battle modes, such as Capture Point and Death Match. Even if you are bored of MOBAs, you don't need to change the game because Shellfire also offers a battle royale mode.
Heroes Evolved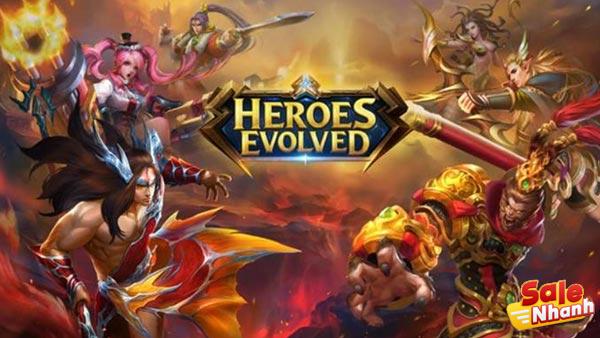 The next best MOBA game is Heroes Evolved, which has quite interesting and fun gameplay. This game made by R2Games has a similar concept to its predecessor, where you will fight in three rows with five heroes each to destroy the main turret in the midline.
Although similar to other Android MOBA games, this game is difficult for you to conquer, because it has quite different challenges with the fog war feature that the enemy does not have.
Plants War 2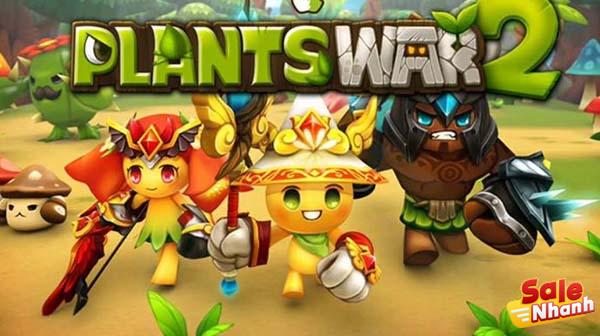 Plants War 2 is very popular with fans of MOBA games, because this game does not take up a lot of phone memory. The interface is very simple, but still fun to play. The concept is the same as League of Legends and Dota.
Plants War 2 uses plants as characters in the game. This game is also equipped with a lot of characters with quite unique abilities. You have to try it, because it's really fun to play.