After the success of the first film with a similar title, the Japanese anime series Violet Evergarden has returned to the big screen to satisfy fans' expectations. This time, Violet Evergarden: The Movie tells the story of Violet Evergarden, an Automatic Memory Doll at the CH Post Office. What will Violet Evergarden's full story look like this time around? Don't linger, let's check out my movie review below!
Trailer of the movie Violet Evergarden
Violet Evergarden cartoon content
Originally, Violet Evergarden was just a young girl used as a 'tool' of war. During her time as a soldier, Violet was educated by Major Gilbert Bougainvillea. After the war ended, Violet was separated from the major, who was declared missing following the explosion. Over time, the world gradually became peaceful and life began to change as technology developed.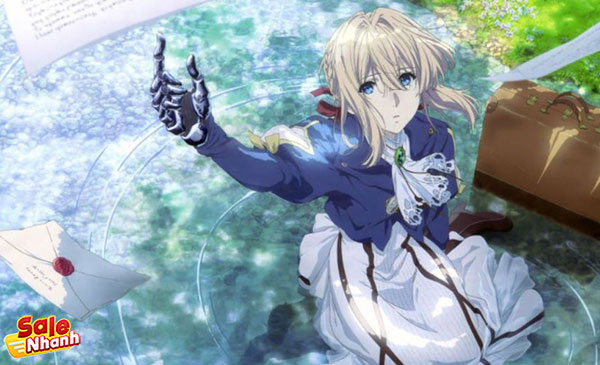 Violet has developed into a woman known to be adept at the job she currently undertakes. He continues his life working as an Automatic Memory Doll aka a typewriter at the CH Post Office. Although he lives with robotic hands, he always tries his best to meet the needs of customers in conveying messages.
Even as the state of the radio tower in Leidenschaftlich continued to be built and the existence of telephones became more and more widespread, Violet's reputation as a letter writer never waned. On the other hand, Violet was also trying to get through today even though her heart still missed Major Gilbert.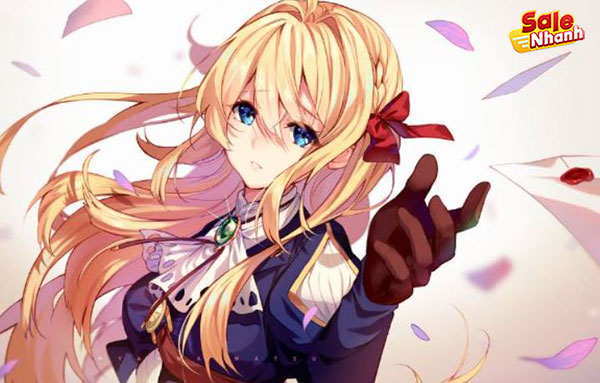 Until one day, a mysterious letter is found, opening hope that Gilbert may still be alive. Despite starting out with rejection, the two eventually meet again and express their love for each other.
Sinopsis Violet Evergarden: An Untold Love Story
Violet's separation from Major Gilbert undeniably broke her heart. Although previously only playing the role of superior and subordinate, Violet finally realizes that she loves Major Gilbert. The reason was, Major Gilbert was not only the superior he respected, but also the character that eventually personified Violet amid these fierce battles. In fact, the very name Violet Evergarden was given by this man.
When thinking about Major Gilbert, Violet wrote a letter several times. Though it would only make Violet sadder in the end. At the age of continuing into adulthood, he also began to learn what love meant by Major Gilbert earlier on the day of their parting.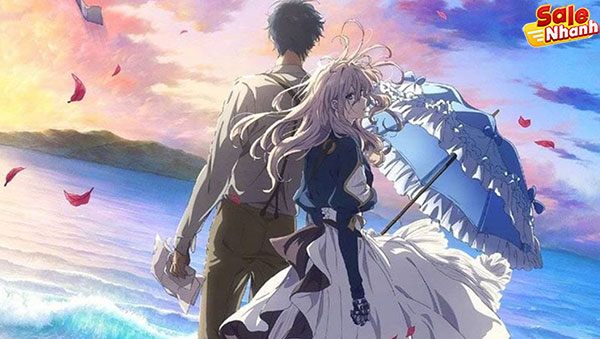 Conveying feelings of love through a letter
This 2 hour 20 minute film not only tells the love story of Violet Evergarden but also the love that is conveyed through thousands of letters. From a letter from a mother to her child sent every year for decades, to a farewell letter a child sends to her family.
In fact, this movie also tells about the experience of each customer who wants to write a message through the Auto-Memories Doll. That way, the audience can understand the emotions of these customers.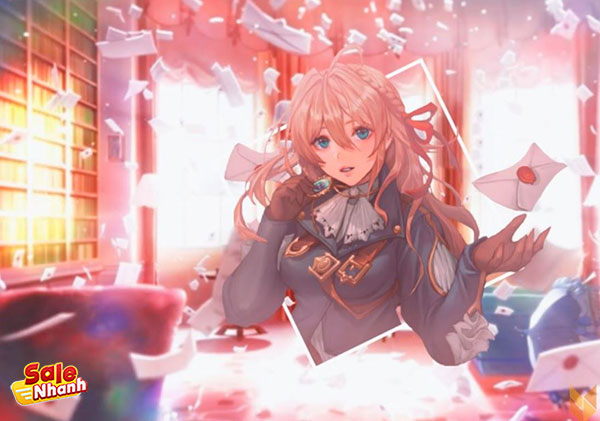 Personal opinion about Violet Evergarden
In my opinion, Violet Evergarden: The Movie is one of the best animated movies I have ever seen. In fact, I was delayed by the movie when a young boy who was Violet's client died of illness, and, yes, I was in tears. Although I haven't seen the first movie or series yet, this one is presented with an interesting and quite refreshing story in my opinion.
On the surface, Violet Evergarden maintains the power of the anime series – she's wrapped in pleasant colors and smooth animation. Not to mention the supporting sound has succeeded in arousing the emotions of the audience. So I feel satisfied watching it from beginning to end.
For those who are curious and want to watch it live, Violet Evergarden: The Movie is available in cinemas in Vietnam starting today (March 3). Psst, please make sure you always follow the health protocols when watching in theaters and share your experience watching Violet Evergarden: The Movie in the comments, yes!
Salenhanh – Product review blog
Address: 115 Nguyen Van Qua, Tan Hung Thuan Ward, District 12, Ho Chi Minh
Website: https://salenhanh.com/en
Mail: Salenhanh.com@gmail.com
#salenhanh #Reviewsalenhanh