Although boxing is considered a violent sport and not for the faint of heart. However, it cannot be denied that boxing has always had a great attraction and is one of the sports with the largest number of people in the world.
Top best heavyweight boxers in the world
Join Salenhanh to learn about the Top heavyweight boxers considered legendary that the boxing village around the world has produced.
1. Heavyweight boxer: Muhammad Ali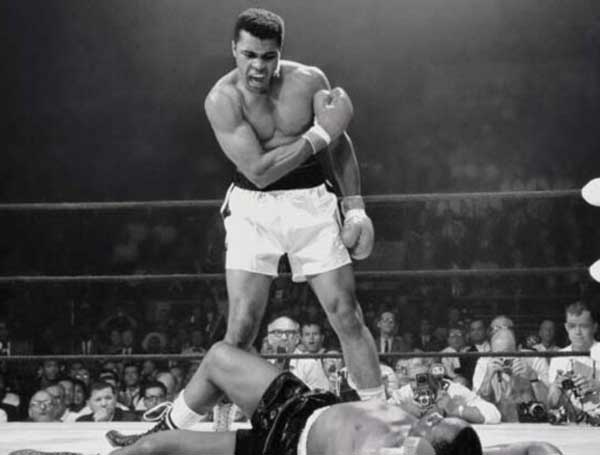 Muhammad Ali is a boxer born in the United States on June 17, 1942. He began to know and participate in boxing at the age of 12. After 1960, he began to become one of the most feared heavyweights with consecutive wins after every fight. In 1964, he declared that he was a Muslim. He was in financial trouble for a long time because of his words for the Vietnam War. With a huge win rate, Muhammad Ali is considered one of the legends of the boxing village.
Participate in 61 official matches

56 wins 5 defeats. Including 37 straight fights by knock out
2. Heavyweight boxer: Mike Tyson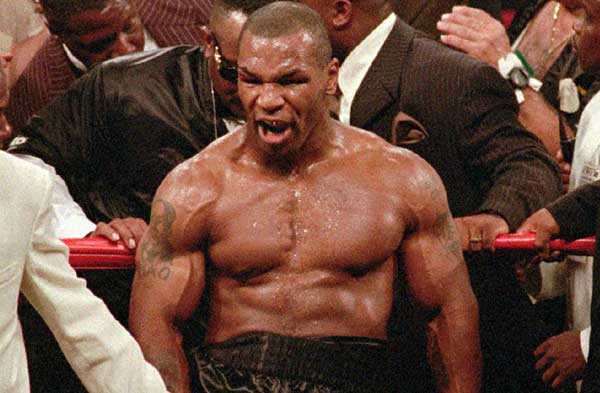 Mike Tyson is one of the most rebellious names in the world of boxing, just like Muhammet Ali. Mike Tyson, who was born in the US on June 30, 1966. He had his first victory in a professional boxing match within seconds. With the ability to dodge attacks and attack extremely fast, Mike Tyson soon became the most successful boxer in the world and the youngest champion.
Most of Mike Tyson's fights have a very high knock out rate, the opponent can't seem to resist if he loses the advantage in the match. In 1990, his name was remembered not by boxing, but by the rape scandal. Mike Tyson, who was sentenced to 3 years in prison, became a Muslim after the sentence was over. He was disqualified in 1997 on the grounds that he broke his opponent's ear during the match.
58 official matches

Win 50 games out of which 44 were won by Knock Out

Lose 6 matches, 2 matches with no results
3. Heavyweight boxer: Rocky Marciano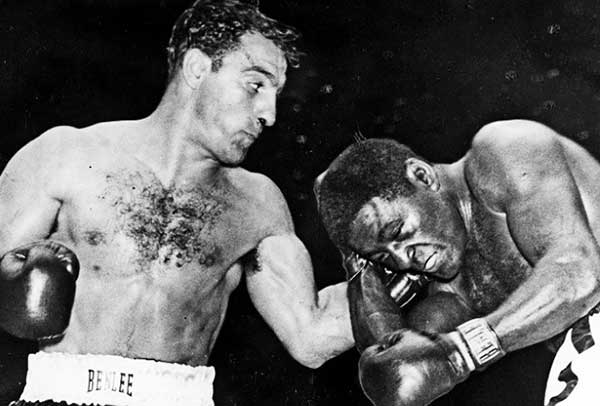 Born on September 1, 1923 in the US, the Italian-born boxer ended his career without any setbacks. Known as the Blockton Bomb, he is a highly regarded name: "You can hide from him but you can't make him back down" is what people refer to as Rocky Marciano.
With the relentless punching style, facing Rocky Marciano can make the opponent knock out quickly, not only that, despite the continuous attack, the durability of this puncher is also really scary. He climbed to the top of the heavyweight boxing world without any difficulty.
Retired early at the age of 32 – after only 8 years of playing professionally, but what Rocky Marciano is still the most feared name in the world of heavyweight boxing
He played 49 games and 43 ended in a knockout.
4. Heavyweight boxer: Lennox Lewis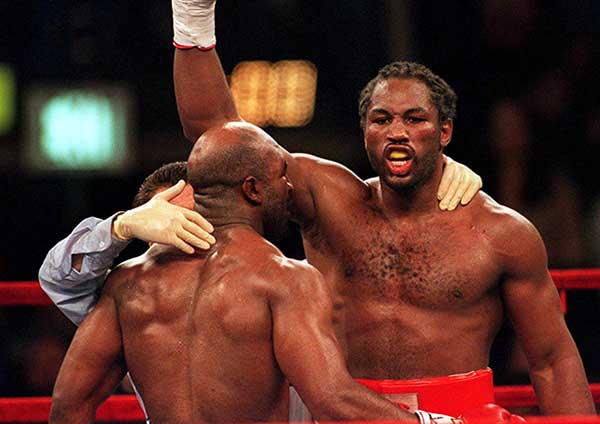 Lennox Lewis, born in England on September 2, 1965, is known by the nickname Shrub Shrub. He became a three-time world heavyweight champion with Jamaican-born fighters, Muhammad Ali and Vitali Klitschko. In 2001, after the match against Hashim Rahman,
He did 44 official matches. Knocked out 32 matches and only lost 2 matches, drew 1 match.
5. Heavyweight boxer: Wladimir Klitschko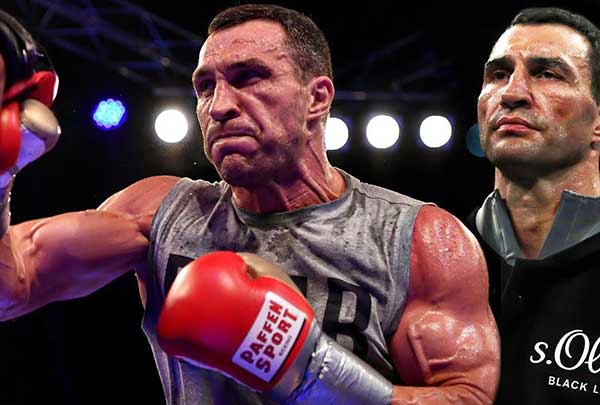 He was born in Ukraine on March 25, 1972. Vladimir Klitschko, who has achieved the title of longest heavyweight boxing champion in the world, is known by the nickname Doctor Demir Döven. Likewise, successful boxer Vitali Klitschko is his brother.
He is the man who has dominated the world heavyweight boxing world for more than 9 years, holding the WBA, IBF, and WBO belts during that time. known as "Doctor of Steel Hammer".
He officially played 59 matches.

Won 51 matches and lost only 3 matches.
6. Heavyweight boxer: George Foreman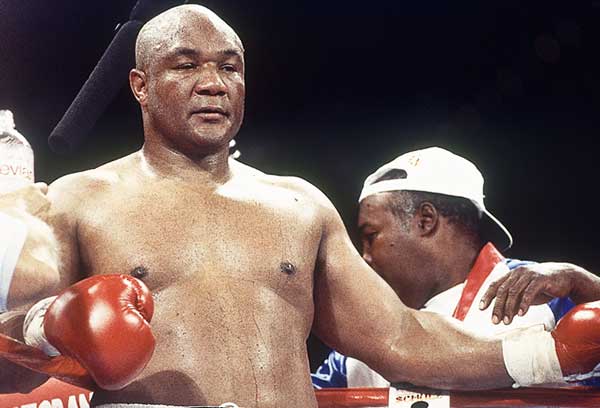 He was born on January 10, 1949 in Texas. Drawing a successful career during his life Boxing George Foreman, Ringer's name was chosen as one of the most successful fighters of all time. He is also the boxer with the highest knock out rate on the court. 76 wins with 68 wins by Knock out. The power of the punches from boxer George Foreman is unbelievable and almost unstoppable
Number of matches participated: 81 matches

Win 76 matches and 68 games by knock out

Lost 5 times
7. Heavyweight boxer: Joe Frazier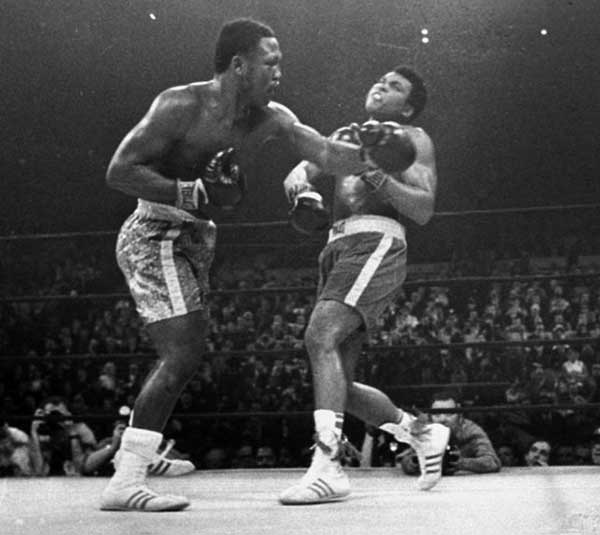 He was born on January 12, 1944 in the United States. Joe Frazier, one of the most famous boxers of the 70s, was the first to give Muhammet Ali a taste of failure. All his fights with Muhammet Ali are of interest to all the boxing lovers in the world. Known by the nickname tuxedo Joe, Joe Frazier died in 2011 of liver cancer.
Although his career is not too long, he is still one of the most feared heavyweights in boxing to this day.
37 official matches.

Win 32 matches of which 27 are knocked out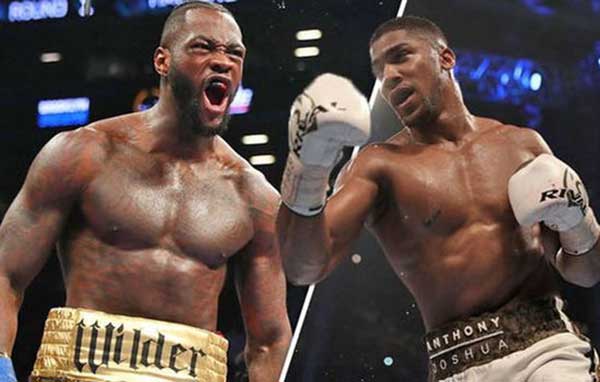 Salenhanh – Product review blog
Address: 115 Nguyen Van Qua, Tan Hung Thuan Ward, District 12, Ho Chi Minh City
Website: https://salenhanh.com/en
Mail: Salenhanh.com@gmail.com
#salenhanh #Reviewsalenhanh