Smoky brown hair color is one of the most popular hair colors today thanks to its freshness, youth and a bit of a break to help you express your own personality. In the past few years, smoky brown hair color is gradually becoming a hot trend, especially in Korea when more and more Kpop stars are wearing this amazing hair color.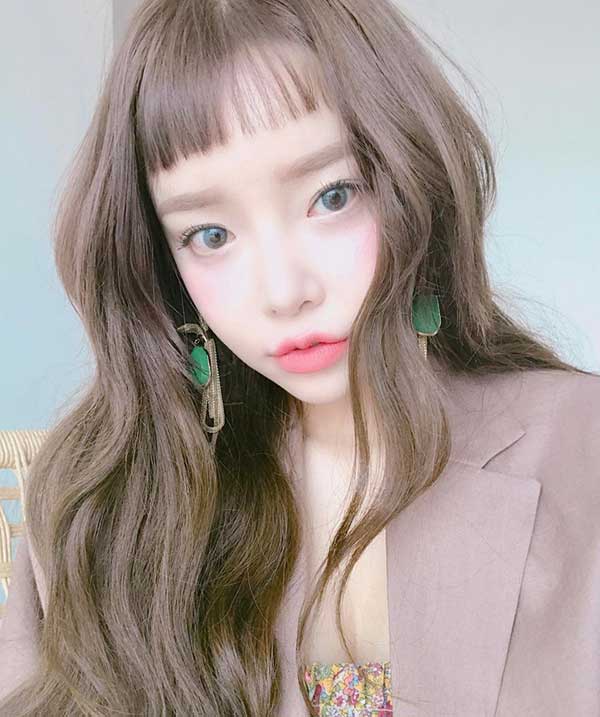 What is smoky brown hair color? Why choose smoky brown hair color?
Smokey brown hair is one of the classic brown hair colors combined with unique smoky gray to bring a great color that is not too prominent but still creates a unique attraction, expressing personality. own self. This is one of the Hot trend hair colors of 2019 and so far the smoky brown hair color has not shown any signs of cooling down.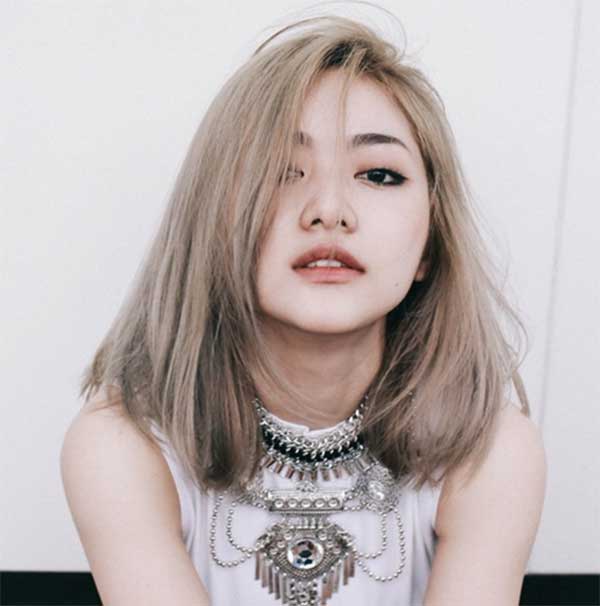 Not only that, many people love smoky brown hair color also because this is one of the colors that suits almost all skin types, whether you have a flawless white skin or a dark skin, you can still choose. choose a smoky brown hair color. Bringing you a youthful, unique and individual personality.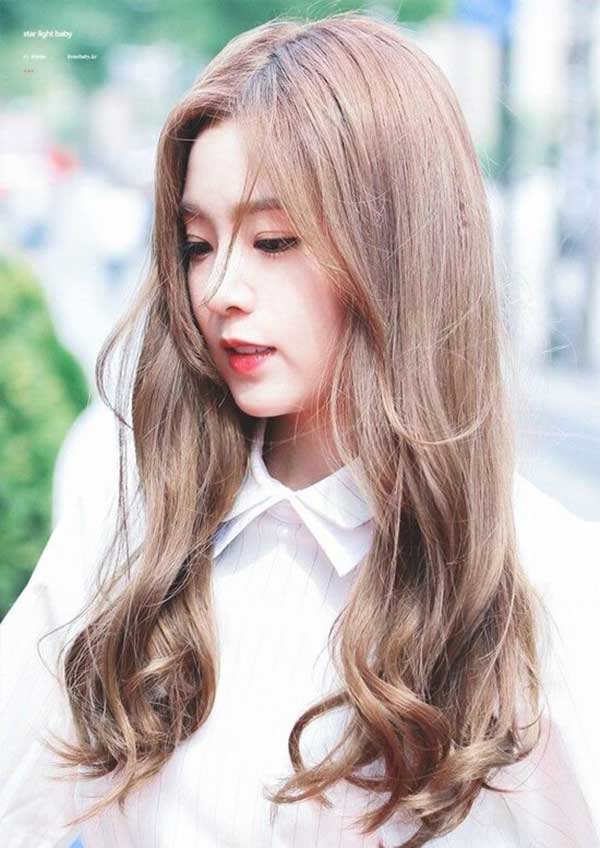 Let's find out details with Salenhanh about Top of the most popular smoky brown hair colors today.
Top 10 most beautiful smoky brown hair colors for you
Light smoky brown hair
Although light smoky brown is not the most popular smoky brown color, it is certainly one of the most impressive hair colors for those who are looking for a striking and attractive smoky brown hair color. attract people the most.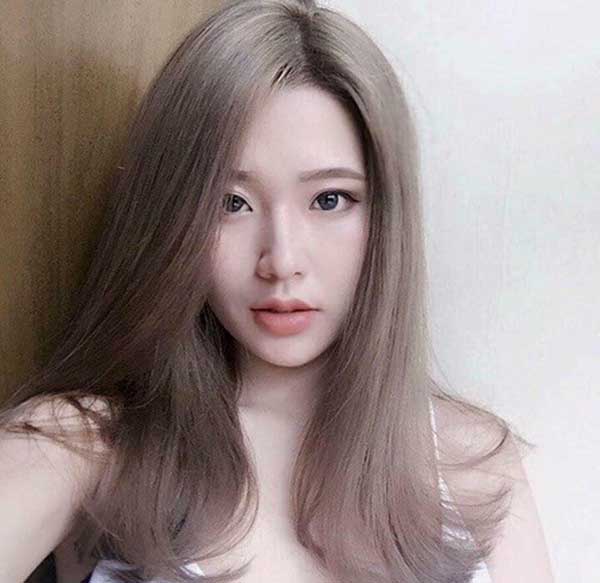 Not only in Vietnam but also in Korea, light gray hair color is also very popular. With light smoky brown hair color, you will become stylish, youthful and dynamic of youth. Bright, cheerful colors also help you look more innocent and cute in the eyes of people. In addition, light smoky brown hair does not take much care, it also helps you to be both pretty and cute without spending too much time on your hair.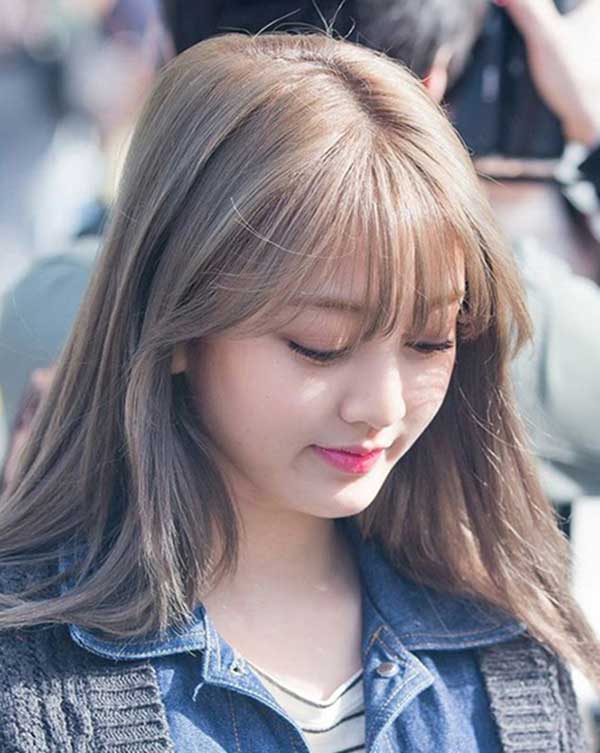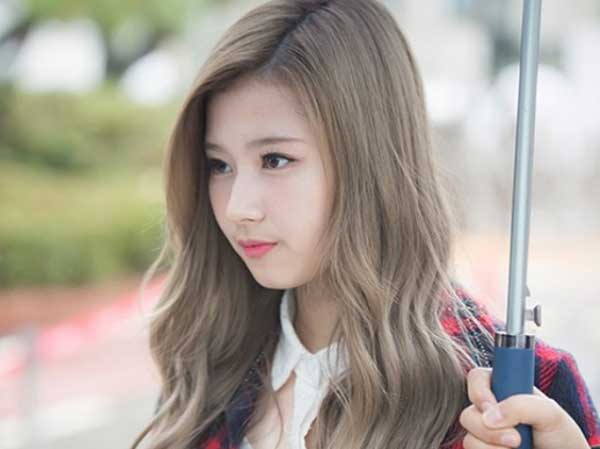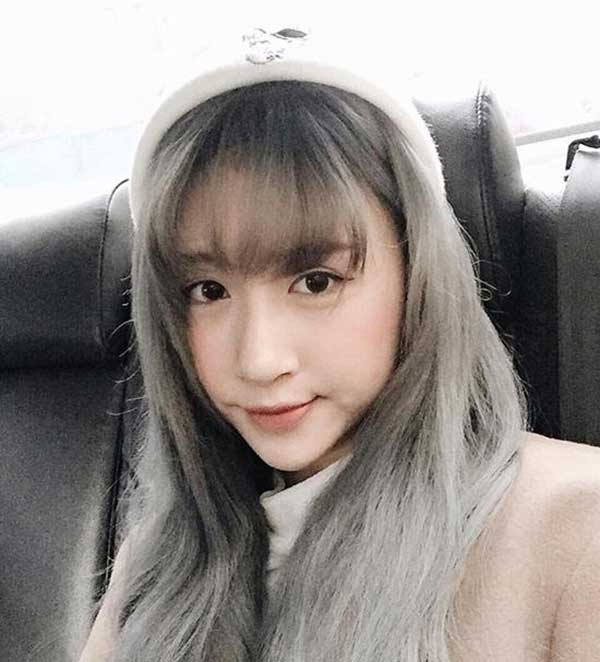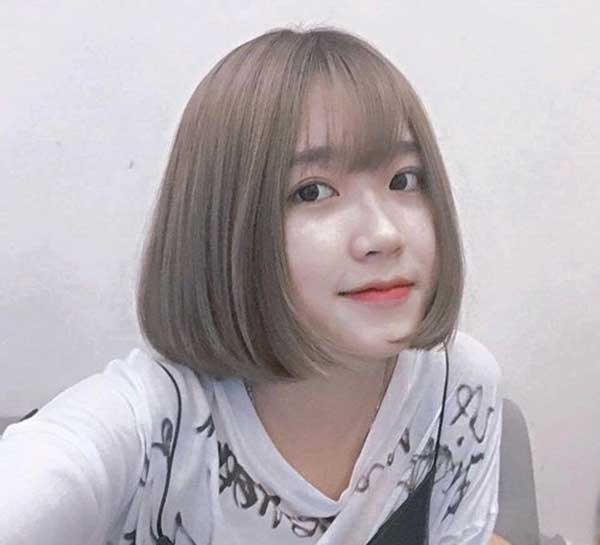 Deep smoky brown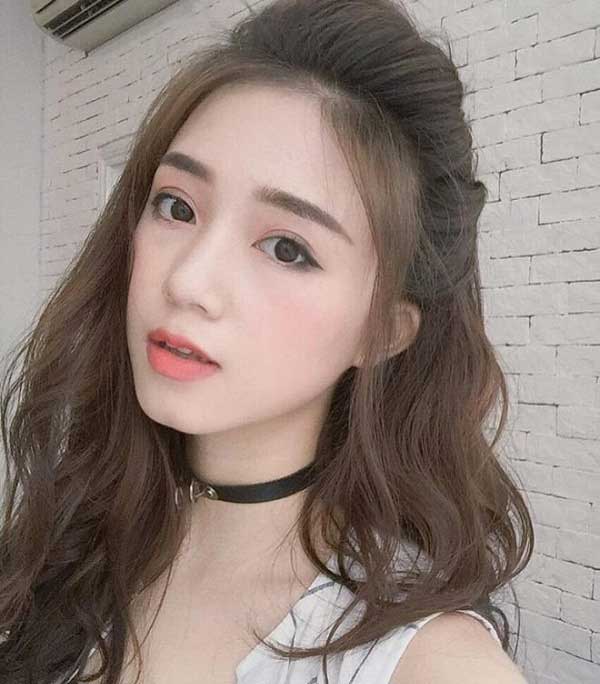 If light smoky brown gives women a strong personality that stands out from the crowd, then deep smoky brown will be a great choice for those with a deeper personality. In addition, compared to the light smoky brown color, the deep smoky brown color is more compatible with many different skin tones, especially for those with dark or uneven skin tone, the deep smoky brown will help you "cover your eyes". " people around, help your skin look whiter.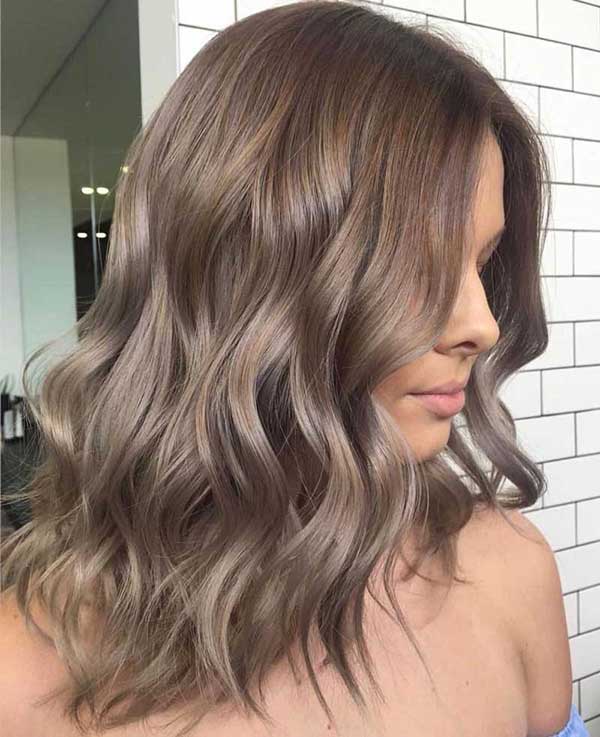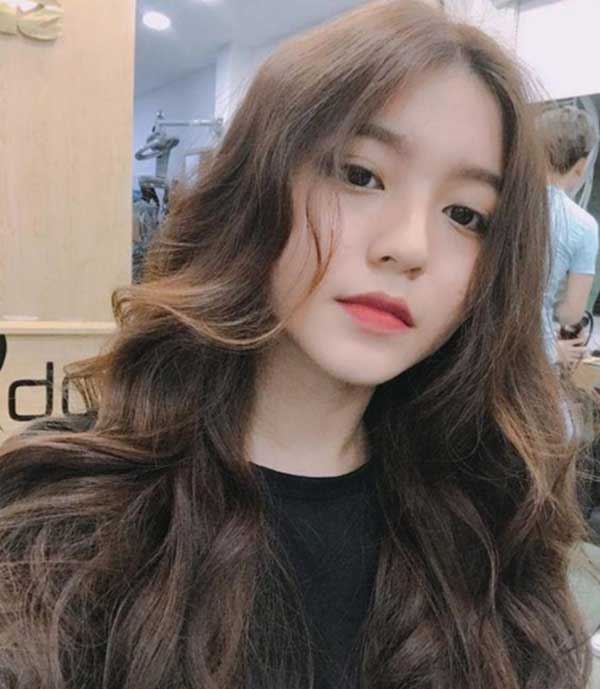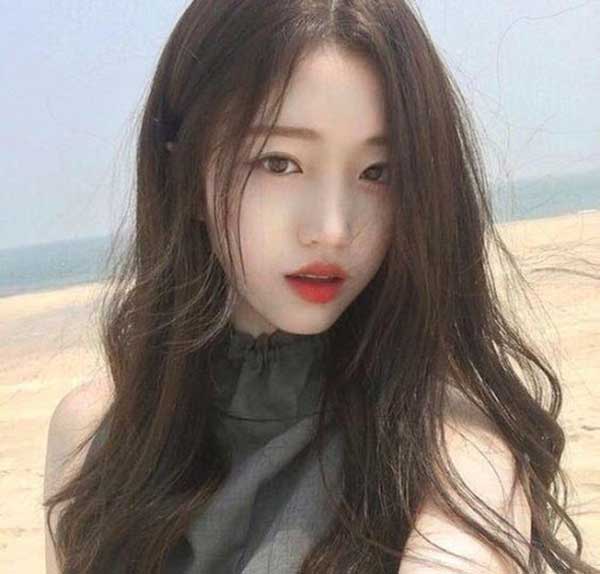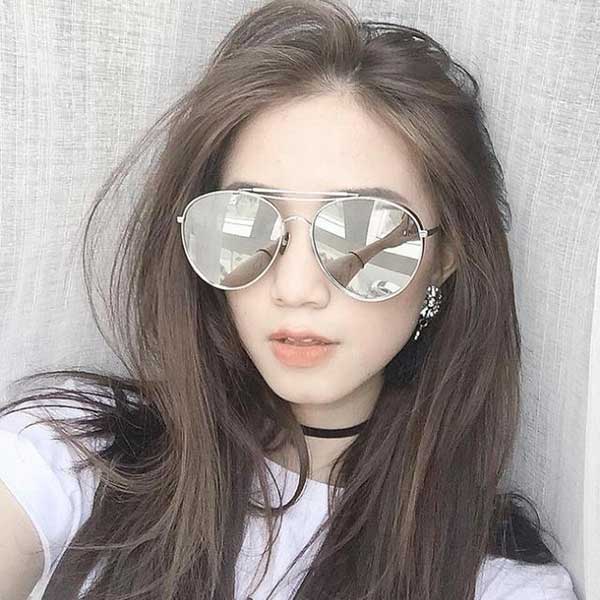 Mossy brown hair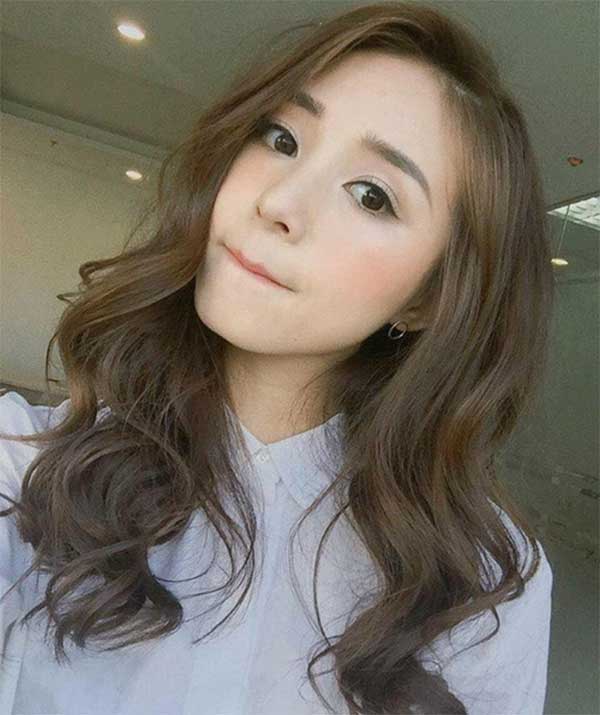 Moss brown is considered one of the easiest smoky brown hair colors to dye and gives you a slightly "western" look. The mossy smoky brown hair seems to be somewhat approachable, softer than other smoky brown hair colors. This hair color is great when you go out in the sun or where there is a lot of light. Not too disruptive but still has a certain attraction for anyone standing around you.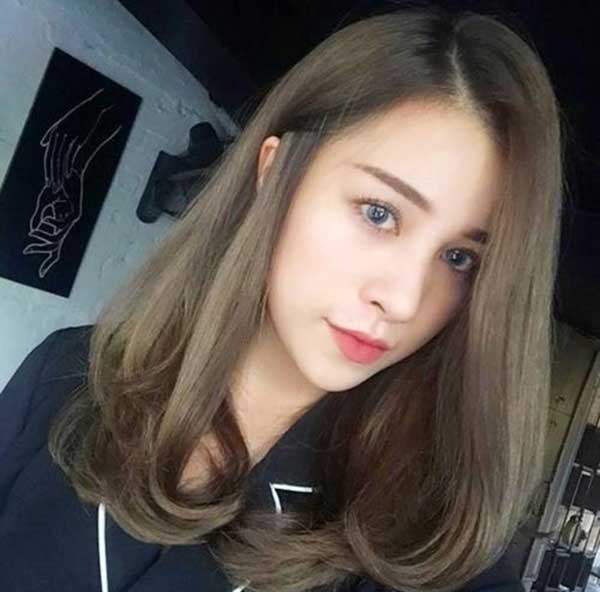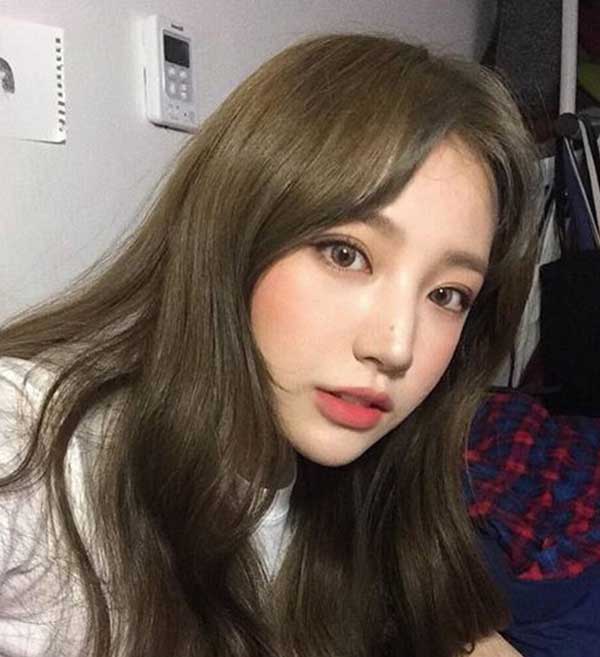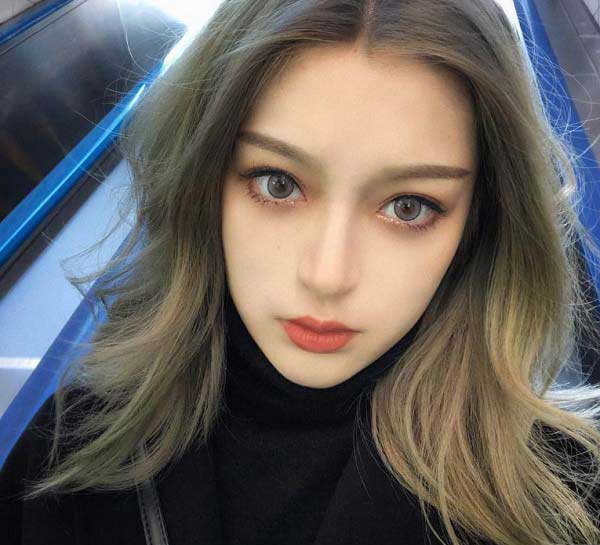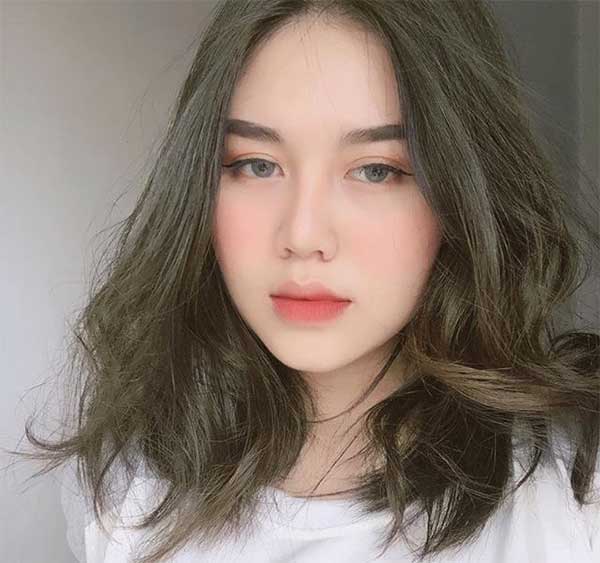 Purple smoky brown hair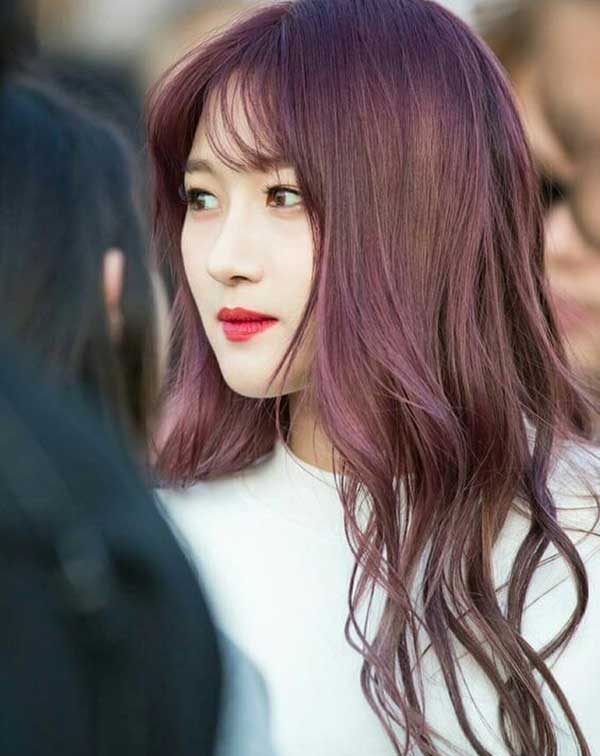 Purple smoky brown is one of the colors that I really love, bringing a bit of personality and mixing with gentle and pure features. Purple smoke brown when out in the sun will become very impressive and suitable for almost all skin types.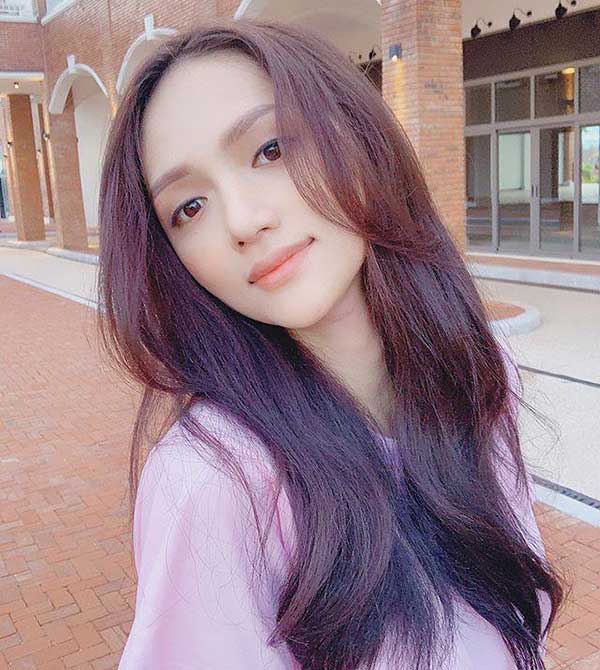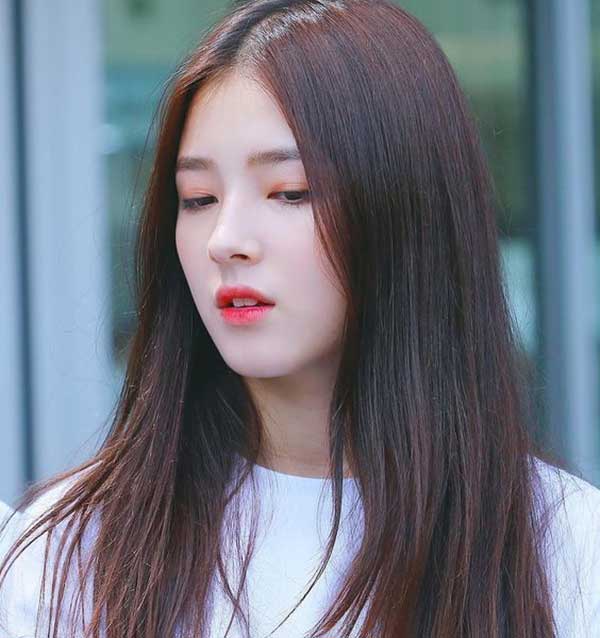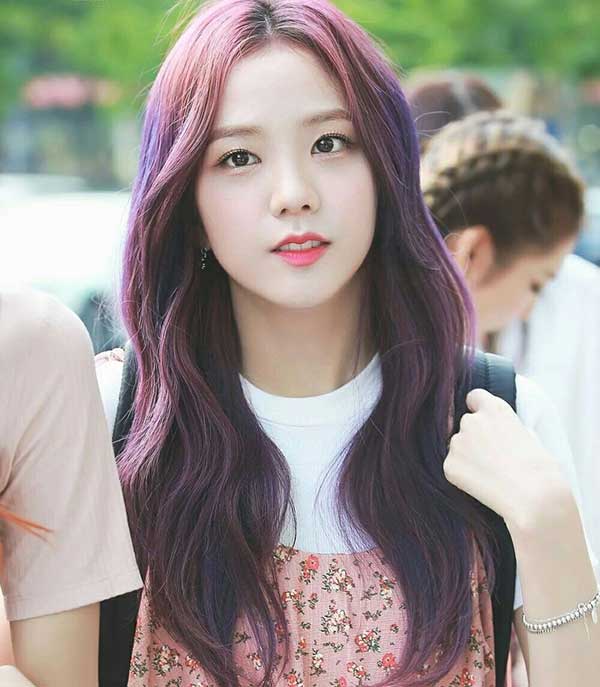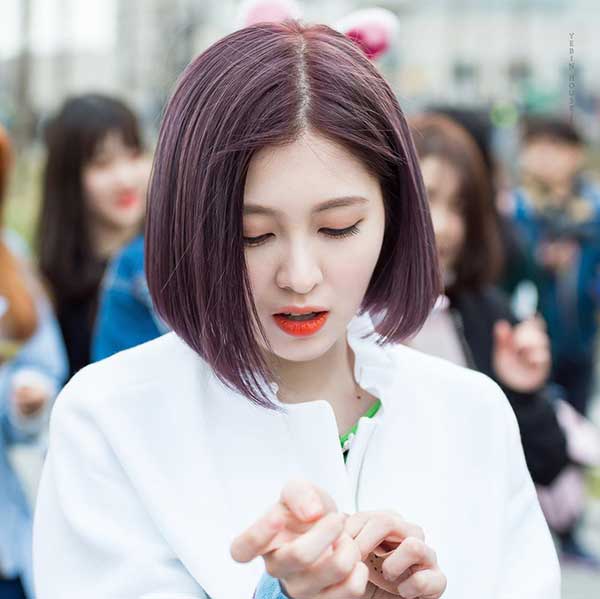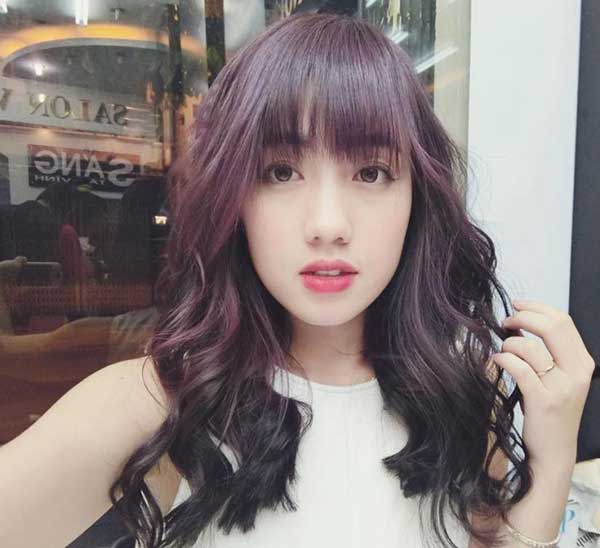 Pink smokey brown
Pink smoky brown hair color gives you a gorgeous look, mesmerizes everyone around, captivates their senses. Surely with this pinkish-smoky brown hair color, you will be like a princess coming out of a fairy tale with an innocent and innocent look.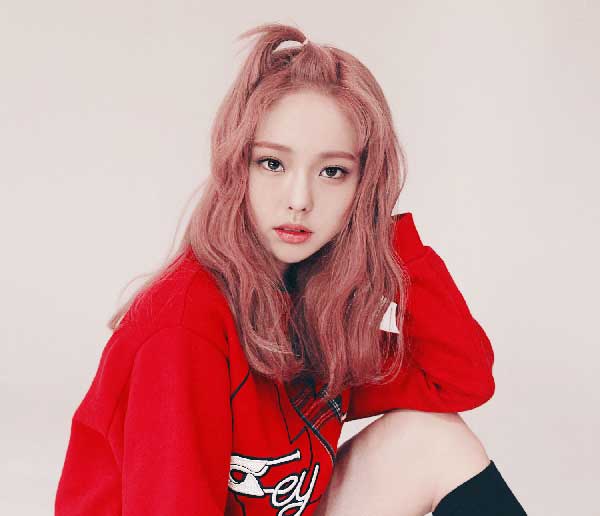 For women with short hair, pink smoky brown is also very suitable so you can safely choose this wonderful color whether you have long hair or short hair.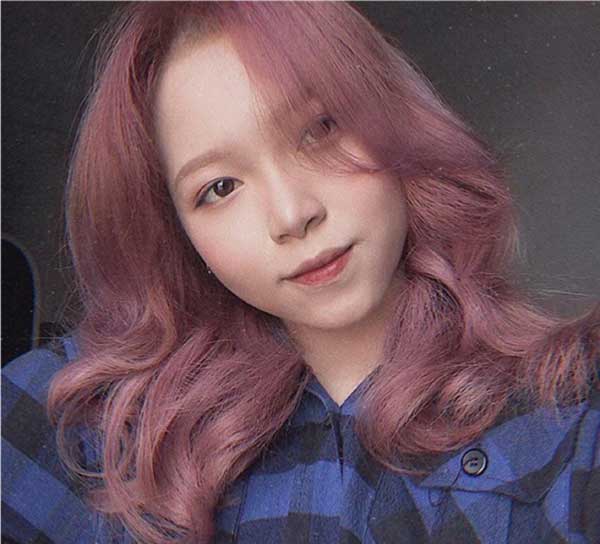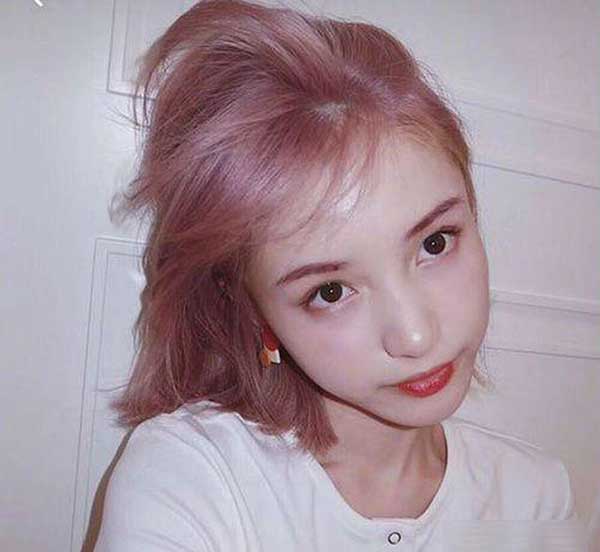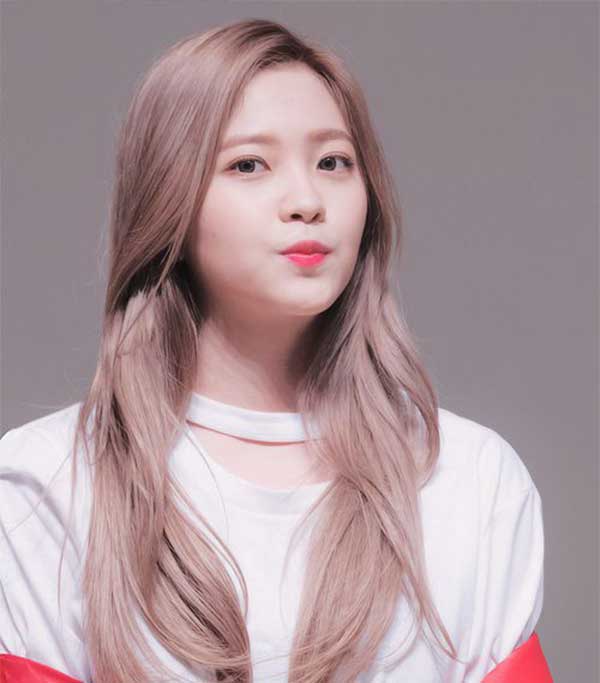 Metallic smoky brown
The color mix is ​​perfect and ethereal and unique, it can be said that metallic smoky brown is a similar version of light smoky brown but gets darker and brighter when you move under the sky. sunny.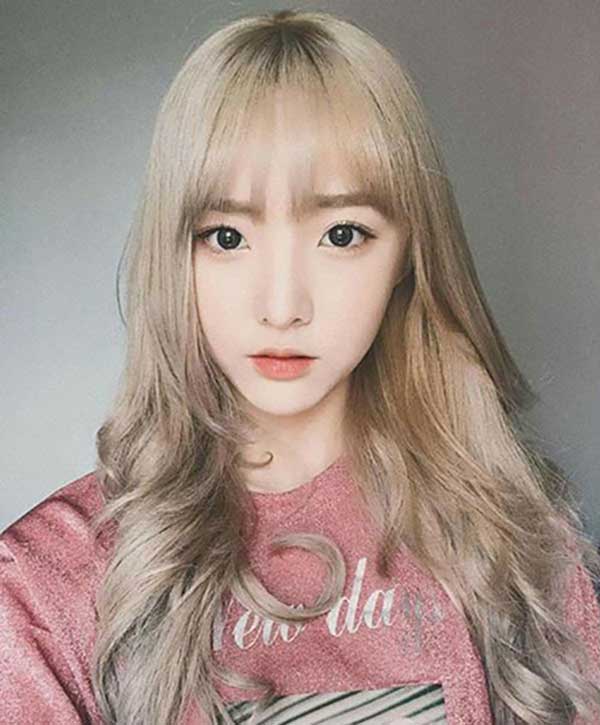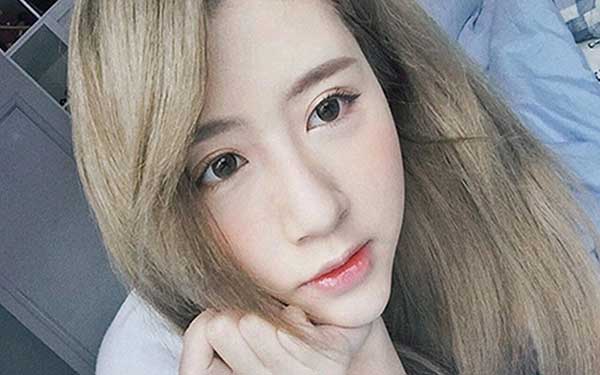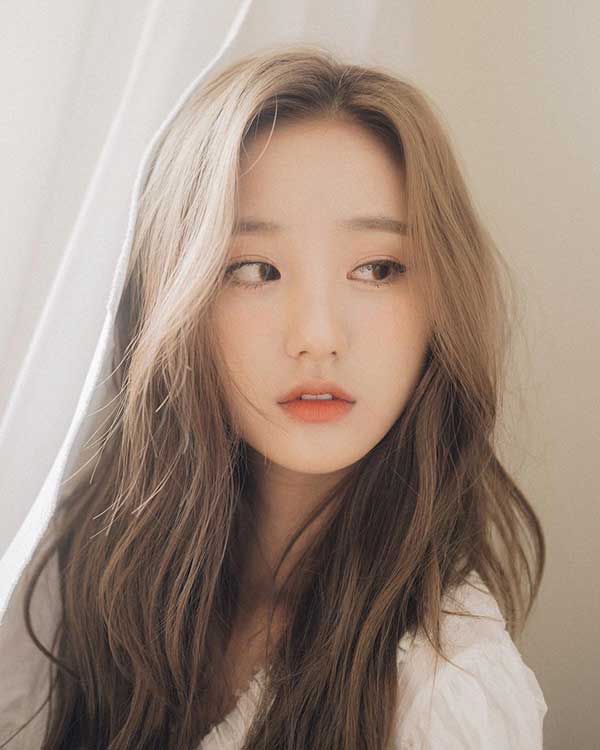 Smokey reddish brown hair
The hair color stands out with vibrant brown tones and a bit of cold elegance mixed with a little from the original smoke color, enough to make you extremely attractive. The smoky red-brown hair color is suitable for women with fair skin, making a very strong impression on anyone who sees you.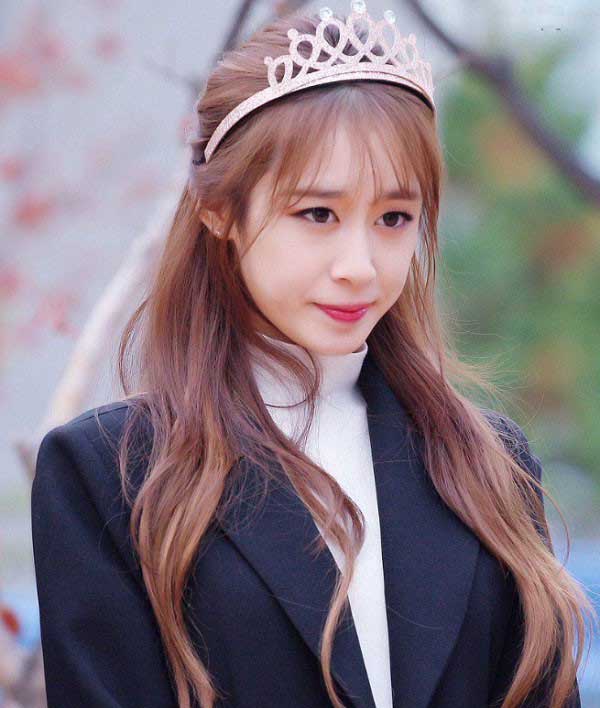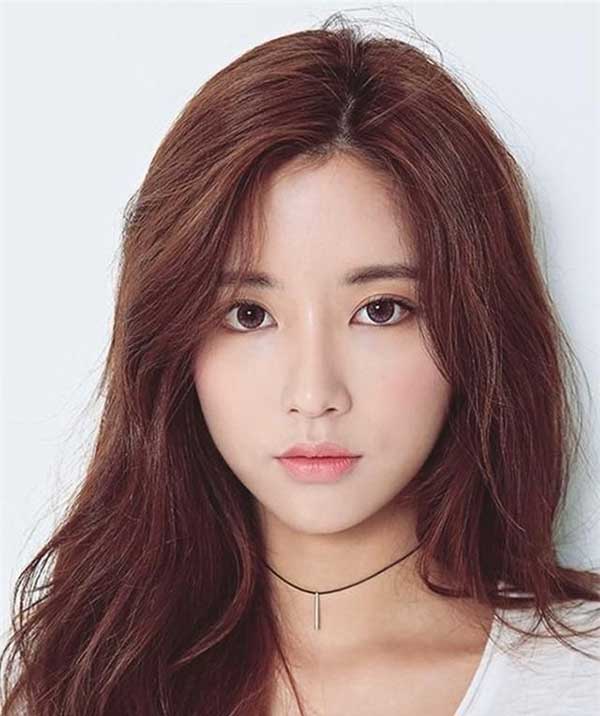 Beautiful hair color 2020
Smoky brown hair color highlights
Hightlight is always a hair color that is loved and chosen by many young people, this is one of the hair colors suitable for both short and long hair, giving the hair more depth, bouncy and extremely attractive look. suck. Depending on your preferences, you can adjust the Highlight smoky brown hair color to suit.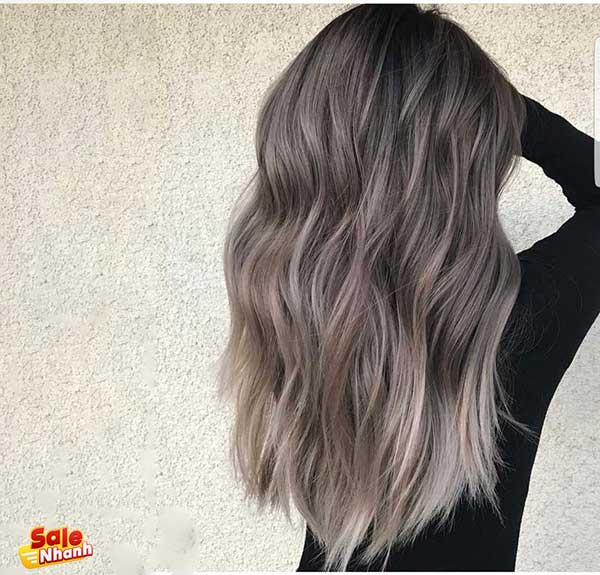 You can choose light tones alternating between smoky brown hair or you can also use smoky brown to create accents on the background of black hair, all of which give a very interesting color and are loved by many young people.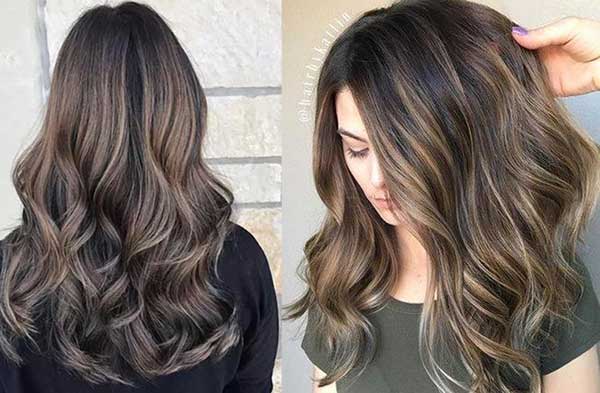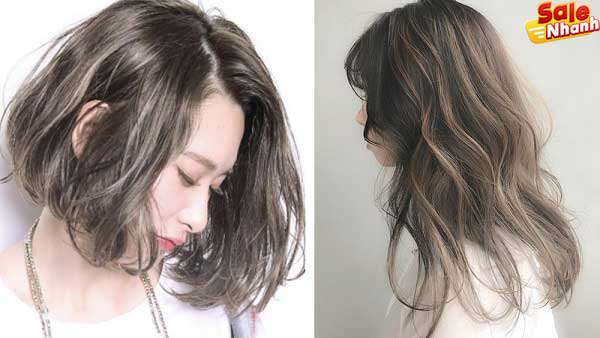 Ombre smoky brown
Ombre is a very popular hair color right now, bringing an attractive look with color transitions from dark to light or vice versa. Usually, people will choose to change the color from dark to light, bringing a youthful and personality look, very suitable for girls with long and slightly curly hair.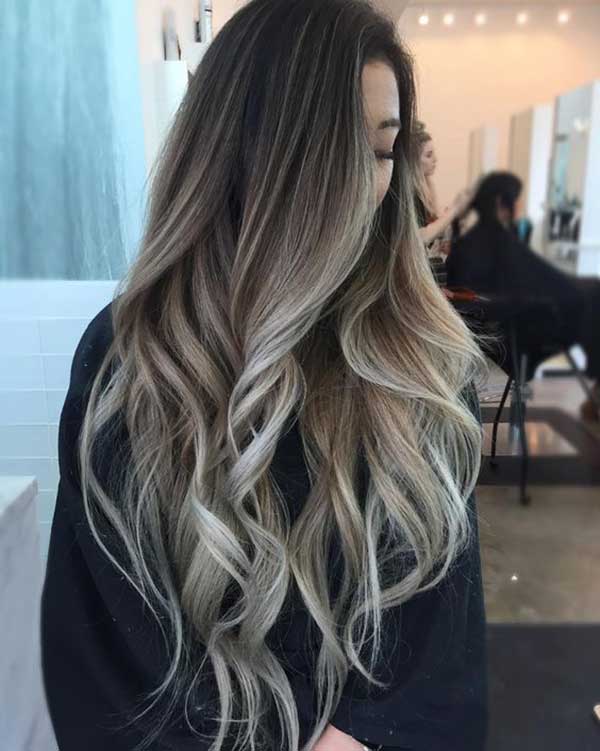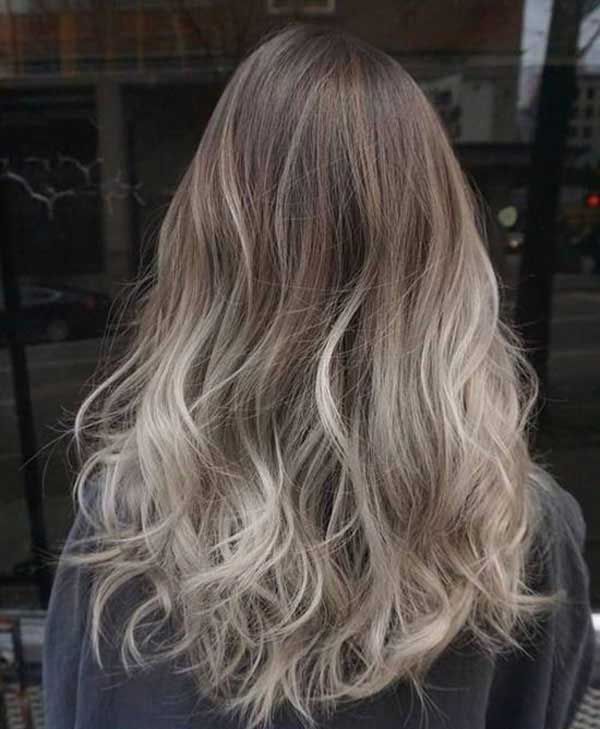 Smoky brown 1 side
This is a rather fancy hairstyle, but recently I have seen some young people choose, usually young and very personality and a bit naughty people will love this hair color. Surely he will never become boring in the eyes of everyone around with this smoky brown hairstyle.
However, remember when choosing colors that go with smoky brown, you should choose tones that have the ability to blend well to create harmony for the whole hair. Limit using a dark side and a light side because it will make your face look like it is divided into 2 parts.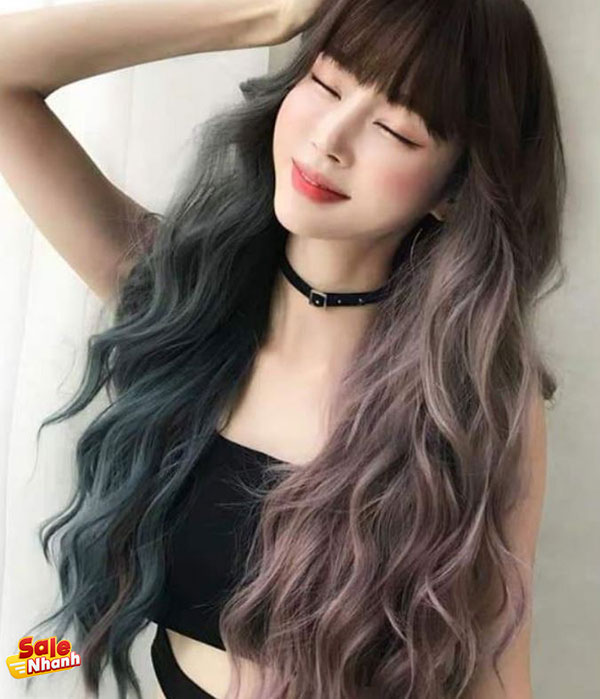 Silver smoky brown
Silver smoky brown hair color will help your hair become more shiny, giving you your own personality. At the same time with silver smoky hair color, you will not be afraid of going out of fashion because this hair color will surely always create its own highlight and be loved by everyone.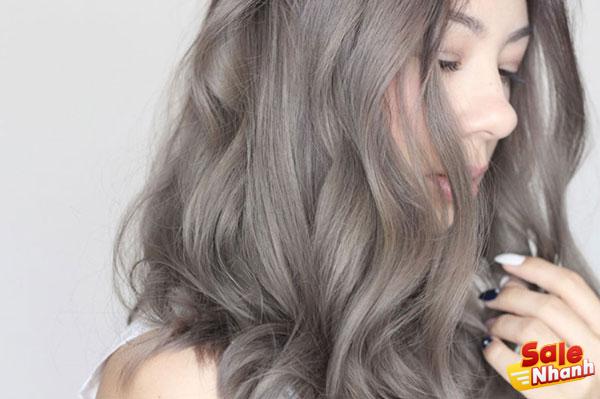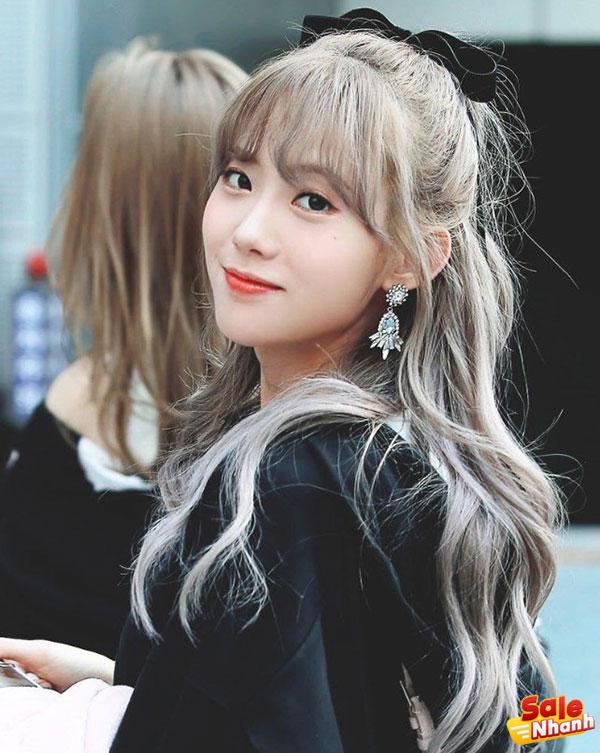 Instructions on how to take care of smoky brown hair
Our hair is not always able to protect against weather conditions especially after dyeing your hair smoky brown, you should limit your hair exposure to sunlight for too long because it can damage your hair. Dries and fades more easily. If you have to be out in the sun for too long, you should use a hair mask after returning home to moisturize your hair.
When choosing a shampoo, avoid choosing mild shampoos because there are many shampoos that can cause your dyed hair color to fade over time due to using a lot of bleach.
Apply coconut oil directly by massaging from the roots to the ends of the hair, then leave it on for 30 minutes and wash it off. You will be amazed at how soft and shiny your hair looks.
Let your hair dry naturally whenever possible. High-temperature appliances cause your hair to wear out and fall out easily
Avoid dyeing, perming, and styling your hair too often. Otherwise, your hair will weaken and break in a short time.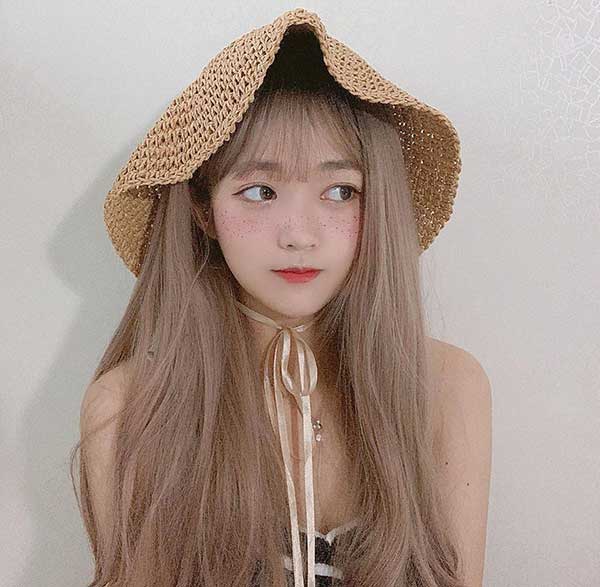 Some frequently asked questions about smoky brown hair dye?
Does smoky brown hair color need bleaching when dyeing?
Yes, most smoky brown hair colors require bleaching to lighten the dark hair color and help accentuate the smoky brown hair color. Especially with hair colors mixed with many colors, if you do not bleach your hair, it will be very easy to make your hair color wrong, not like the color on the dye. Therefore, it is recommended that you bleach your hair when dyeing your hair smoky brown.
How to make smoky brown hair last longer?
Smokey brown is a color that does not fade, but with dark hair colors, you still need to take care of it so that the hair color lasts for a long time and is the most beautiful. For long-lasting hair color.
Limit washing your hair too often
Avoid washing your hair with hot water
Cover your hair when going out in the sun
Moisturize your hair more often
What to eat to make smoky brown hair stronger?
Organic animals and herbs that do not contain pesticides should be consumed.
Products rich in B vitamins should be consumed.
Foods rich in magnesium and iron should be consumed.
Unroasted almonds, hazelnuts and walnuts should be consumed.
Consume quality among organic animal proteins.
1. Foods rich in iron
Eat plenty of iron-rich foods. Peanuts, molasses, flaxseeds, lentils, potatoes, red meat, chicken, seafood are foods rich in iron. This way, your hair will be stronger and healthier.
2. Prevent Dandruff
Dandruff that forms on the scalp will prevent the scalp from breathing comfortably and this will cause hair loss. To prevent dandruff, do not wash your hair with very hot water and always rinse with plenty of water. Be careful to wash your hair with an organic anti-dandruff shampoo.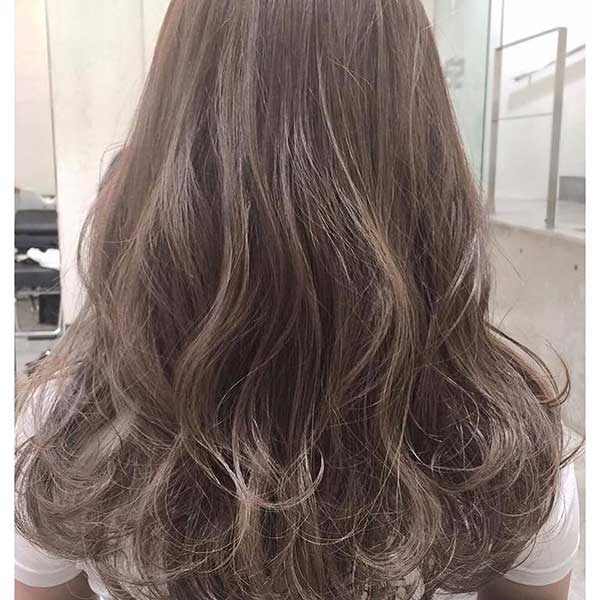 3. Keep your hair clean
After dyeing smoky brown hair, take proper care of your hair, avoid too dirty hair or too much oil on the scalp because it will make your hair weak, clogged pores and make your smoky brown hair dry. , less bright and eye-catching and easy to cause breakage
4. Eat foods containing calcium
Foods like milk, yogurt, cheese, broccoli, sesame, and spinach are good sources of calcium. Calcium nourishes and grows hair. Also, since these foods contain protein, they prevent hair from breaking. If you take care to consume foods and foods rich in calcium, you will find that your hair will be stronger and healthier.
5. Eat foods that contain vitamin A
There is a lot of vitamin A in foods like cheese, carrots, eggs, and spinach. These foods are a natural conditioner for your hair.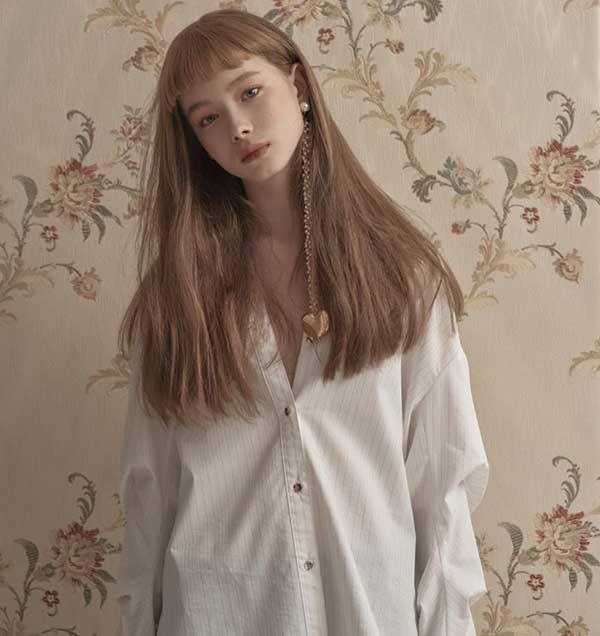 6. Eat whole fruits
Pure foods and nutrients affect every part of the human body as well as the hair. If you want your hair to be strong and healthy, you should stay away from fatty and fried foods. Instead, try to consume whole, whole, and organic foods.
7. Avoid prolonged stress
Stress, which has been shown to be the cause of the most important troubles of the human body, is also very effective on the hair. According to the claims of experts, it is claimed that people suffering from stress have weak and neglected hair. The reason for this stated is the decrease in efficiency of people who are overloaded and constantly stressed