Most men tend to use products designed specifically for men. Shampoos are no exception, now you can easily find shampoos specially made for men. You are probably quite familiar with the Head & Shoulders and Clear brands. However, there are still many brands that own quality shampoo product lines that are loved by many men.
In this list, Salenhanh will help you better understand how to choose the right shampoo for men and offer the best men's shampoo products today and are widely used not only in Vietnam. South but also in the world.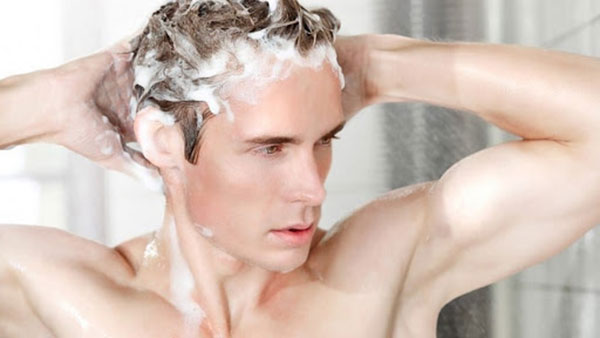 Is men's shampoo different from women's shampoo?
Basically, every shampoo stores content that plays an optimal role no matter who the user is. This is caused by the general condition of the scalp of men and women. However, manufacturers are echoing a supposedly "masculine" shampoo for men interested in buying it.
Usually, the difference in shampoo for men and women lies in the color of the packaging. For men's shampoo, the color of the packaging is not conspicuous, for example, black, gray or dark blue. Also, another thing that makes shampoo like a man is a refreshing fragrance. While women's shampoos are usually pink, purple, yellow and floral or fruity scents.
In terms of content, both men's and women's shampoos often contain ingredients such as glycol distearate, salicylic acid, sodium benzoate, polysilicon-8, coco-glucoside, cocamide MIPA, ethylparaben, and aminomethyl propanol, each with a different function. together. hair and scalp.
Medium shampoo for men is equipped with the main function to balance moisture in the scalp. Its cleaning power is also higher than women's shampoo. However, those of you with thin and dry hair need to avoid minimal cleaning products, and then choose a moisturizing shampoo to moisturize the roots and roots.
How to choose a shampoo for men
What are the important things that you should pay attention to when buying shampoo for men? It is not limited to testing the ingredients in it, but its level of irritation and main function needs to be tested to be able to treat your hair and fix your hair problems. Look at the guide to pick more here!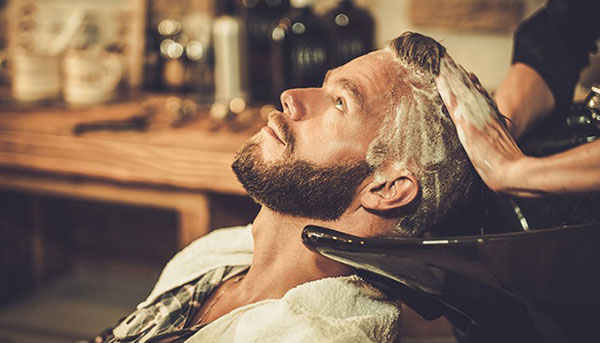 Select function based on your scalp/hair condition
The characteristics of each person's hair and scalp can vary depending on the lifestyle, activity and nutrition received. What is the condition of your scalp and hair, is it oily, dry, dandruff, thin and brittle, or even sensitive? Choose a shampoo with features that match the state of your hair and scalp.
For oily scalp, choose high acid content
Men's shampoos that deal with oily hair are designed with long-lasting cleaning agents. With the reduction of oil, the risk of dandruff and other related problems is also reduced. For those of you who have an oily scalp, look for products with "cleansing shampoo" information.
Shampoos labeled "clarifying" have a high enough amount of acid to reduce oil, silicone in the hair, to style other products that could potentially damage the hair. Due to its high acid content, this shampoo can have an effect on dryness, so people with a normal scalp should avoid it. Use according to the rules to avoid other negative side effects.
For dry scalp/hair, choose one that can moisturize
Dry hair is caused by a lack of oil produced by the oil glands (sebaceous glands). If this is the case, we recommend choosing a shampoo that is enriched with moisturizing ingredients and is able to hydrate hair for longer. Choose a shampoo labeled "moisturizing" to treat your dry scalp and hair.
If you can't find "moisturizing shampoo" or the description "dry hair/scalp shampoo", you can identify the right shampoo for your dry hair by paying attention to the ingredients. its part. Jojoba oil, argan oil, and camellia extract are natural ingredients commonly used as a moisturizing ingredient in shampoos.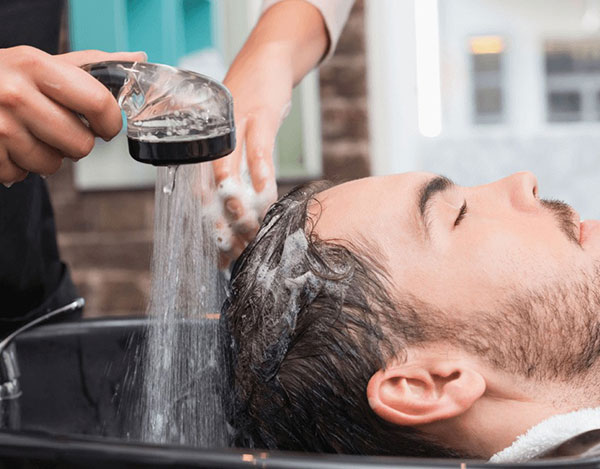 For dandruff problems, choose the Ultimate Cleansing Scalp
Is your scalp itchy from dandruff? This condition needs to be treated as soon as possible to avoid further damage. Men's shampoos for dandruff often include "anti-dandruff", "anti-flaking" or "anti-dandruff shampoo" information. When choosing, pay attention to the uterine formula and make sure the shampoo can relieve itching, break up dandruff, as well as improve the scalp.
Shampoos for dandruff often rely on zinc pyrithione to kill the fungus that causes dandruff (malassezia). In addition, salicylic acid is also good for shedding scalp flakes. Since this shampoo has the potential to cause dryness, you should read more information regarding its ability to retain moisture.
For thin hair, choose a shampoo that does not cause flaking
For those of you with thinning hair, the shampoo you choose should contain essential hair nutrients from the roots and be able to stimulate the scalp to encourage new hair growth and strengthen it. Shampoos with "volumizing features" are the best option to choose because it is specifically designed to thicken your thinning hair.
Volumizing shampoo will make the hair more. What must be kept in mind, make sure the shampoo does not give the effect of limp hair. In addition to applying a volume-enhancing function, shampoos for thinning hair should be pocketed with special ingredients to prevent hair loss, for example zinc obtained from black fennel or other similar substances to preserve hair loss. Protect hair fibers from hair loss.
For sensitive scalps, avoid shampoos containing Sulfate
SLES or sodium laureth sulfate is a powerful cleaning agent that you will find in many shampoo products. The contribution of sulfuric acid to the effects of dry hair is quite large. Therefore, for those of you with sensitive and dry scalp, use a sulfate-free shampoo.
Besides SLES, other sulfuric acids to avoid include polyoxyethyl alkyl ether sulfate, potassium lauryl sulfate, sodium lauryl sulfate, etc. These compounds are more suitable for oily hair. When it comes to sensitive scalps, sulfates have the potential to cause irritation. If you're having trouble finding a sulfate-free shampoo, try buying a shampoo that's formulated primarily without sulfate blends.
Consider choosing a silicone-free shampoo
There are no silicone or silicone shampoos available in the market. Shampoos with silicone content are not always bad as information is widely spread on the internet. In fact, a shampoo containing silicone will be helpful for making thick and bouncy hair smoother and less frizzy.
Conversely, thin hair should stay away from shampoos with silicone content as it will clog the pores of the scalp. The effect of clogged pores next to the scalp feels itchy, hair growth is inhibited. Shampoo-free shampoo is friendly to all hair types, but the higher price tag requires you to shell out a larger budget to buy it.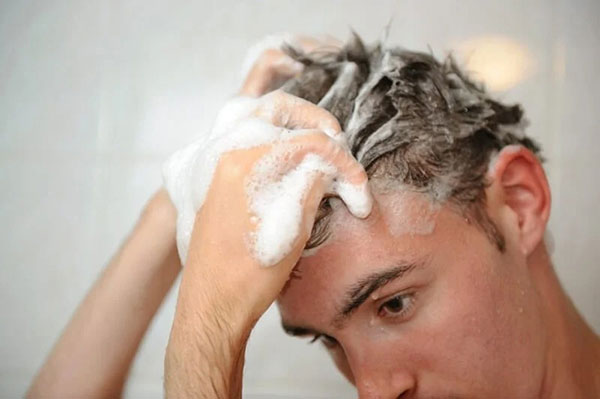 Used to using Wax? Choose High Energy Cleansing Shampoo
Men's hairstyles will be arranged according to their wishes with the help of wax or scented wax. Unfortunately, waxes and other styling products can cause clogged pores if they are not cleaned optimally. That is why many men report that their hair becomes limp and itchy due to regular use of wax.
For those of you who are used to waxing, we recommend purchasing a shampoo that contains dirt-removing agents including wax stains that are still attached to the hair. Men's shampoos containing olefin sulfonate or SLES are effective for removing waxy residues.
However, it should be noted that not everyone is compatible with highly cleaning products. If you are experiencing severe hair damage, or your scalp is classified as sensitive, an alternative you can choose is a shampoo with a natural content like coconut oil to prevent irritation.
Try a good scalp shampoo to take care of your scalp
Scalp shampoo is designed to condition the scalp through cleansing and nourishment. If the ordinary shampoo is only for cleaning, the scalp shampoo is enriched with various ingredients that, in addition to a low level of stimulation, can also nourish the scalp, where hair happens to grow.
If you have problems with hair loss and thinning, scalp shampoo is an option well worth a try. The combination of special ingredients in it will fortify your scalp so that subsequent hair growth does not break easily.
Top recommended best shampoo for men
Already understand the criteria for the shampoo you want to use based on previous shampoo selection tips? If so, next we show the best shampoo selections for men from different famous brands. Use shampoo regularly to keep the scalp clean and create a healthy hair environment!
Alpecin Double Effect Caffeine Shampoo
Just 2 minutes, the uterus has been completely absorbed!
Different from other shampoos, Alpecin includes a unique component of caffeine in it. Caffeine plays a special role in stimulating hair growth. So this product is highly recommended for those of you who want to control hair loss.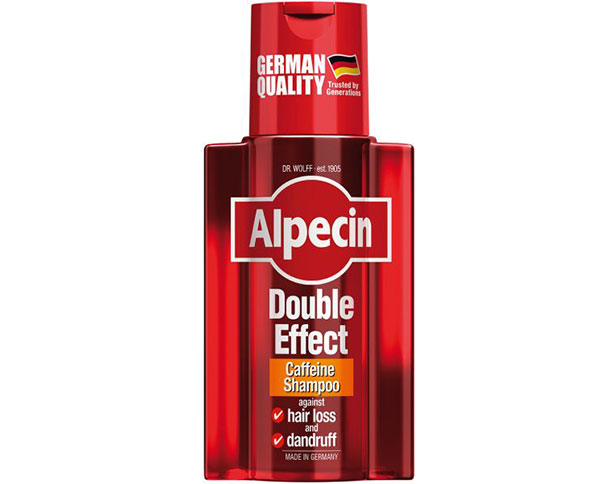 True to its name, Alpecin Double Effect Caffeine Shampoo provides two effects at once two ways of working. The first is to clear unhealthy levels of keratin as well as dandruff from the scalp. Secondly, this shampoo will nourish the hair to activate the hair growth process.
Dầu gội Head & Shoulders Anti-Dandruff Shampoo Men
Are you looking for a shampoo for men with the ultimate cooling effect on the scalp? It seems right to try this product from Head & Shoulders. Made specifically for active men, Men Sensation Cold Anti-Dandruff Shampoo leaves an oily, dandruff-free and itchy scalp. In harmony with the product name, you will enjoy the cooling sensation after washing your hair.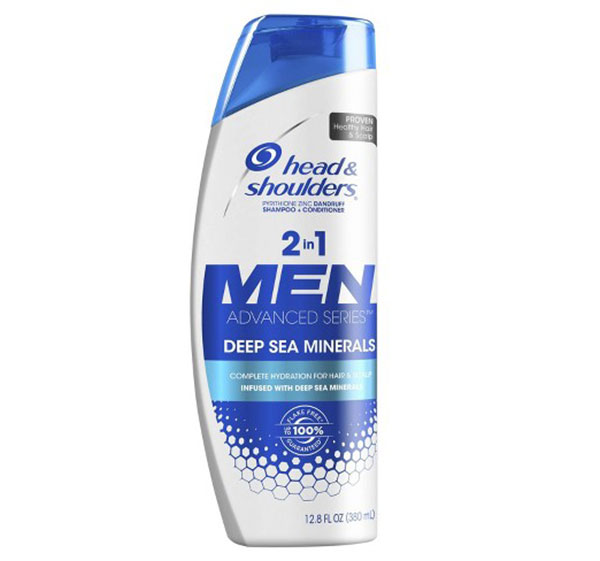 Dandruff repair appears thanks to the ZPT (zinc pyrithione) formula that has been clinically tested many times. In addition to leaving the scalp feeling cold, this anti-dandruff shampoo for men protects and moisturizes from the very first use.
HG Men's Grooming Hair Care Shampoo
If your hair falls out easily, it could be because the hormone DHT attacks the hair follicles and roots. As a result, the hairs are very brittle and fall out. Use this bottle of black shampoo to treat your hair loss. Includes natural ingredients, ingredients that are safe for sensitive scalps.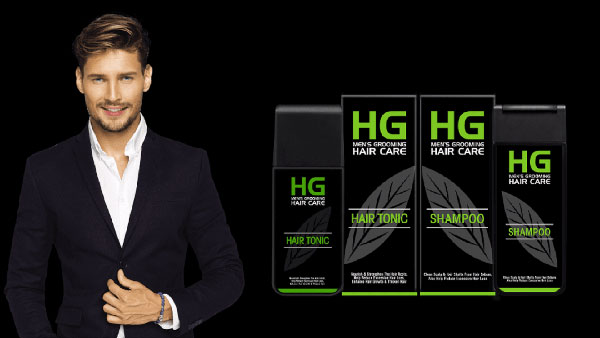 This men's shampoo from HG one is silicone free so it is compatible with fine hair. Inside are stored additional elements to optimize new hair growth. As a result, the area of ​​hair loss will soon be replaced by new, healthier hair.
Clear Men Cool Sport Menthol Shampoo
Save your cost by choosing this Clear shampoo offer. The products are easy to buy at convenience stores and supermarkets, or you can enjoy the convenience of ordering online. Clear Men Cool Sport Menthol Shampoo is specifically for men with oily and itchy scalp.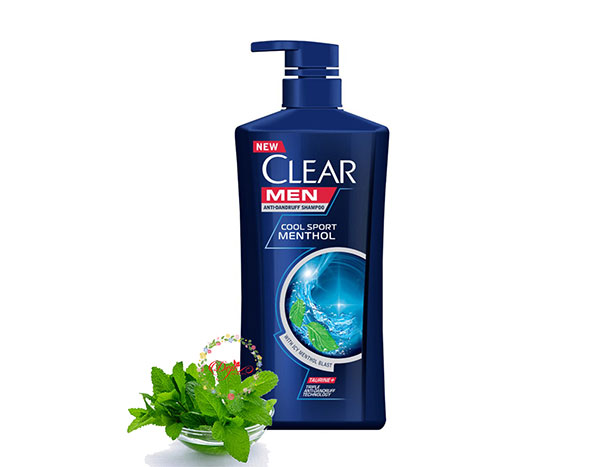 The oil layer mixed with dirt on the scalp not only creates an unhealthy environment for the hair but also causes dandruff to appear. Three main anti-dandruff actions are the advantages of this product. In addition, mint extract leaves a refreshing cool effect after each shampoo.
Oh Man Shampoo! Classic Shampoo
Oh my God! is a brand that prioritizes 100% natural extracts. For this classic shampoo series, Oh Man! including brassica oil extract, ginseng extract, almond oil and olive oil. Despite using more natural ingredients, this shampoo still excels in cleaning ability.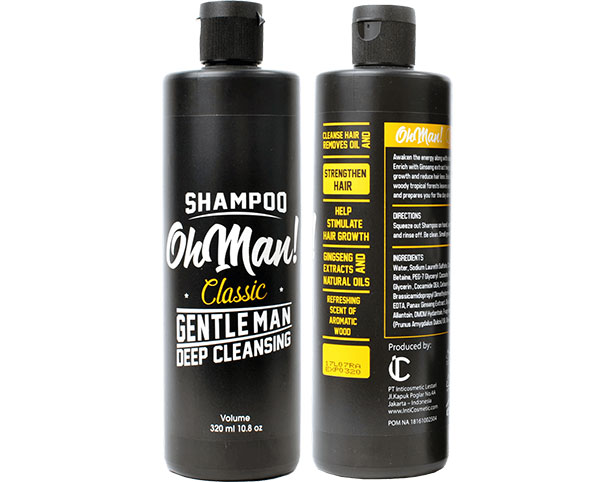 The reason, this shampoo is equipped with the function of cleaning the rest of the pomade without damaging the hair. The masculine scent has a woody scent that makes others comfortable to linger near you. Moreover, one of the ingredients that strengthens hair from the roots. "Say goodbye" to hair loss!
Romano Force Anti-Dandruff Shampoo
Not wanting to be left with another brand, Romano has released a special shampoo for men whose main function is to kill the fungus that causes dandruff to appear. The active ZPT formulation is the key ingredient against fungal activity. The feeling of a cold scalp is also expressed through its icy essential oils, suitable for those of you who want to lift the mood before leaving or after work.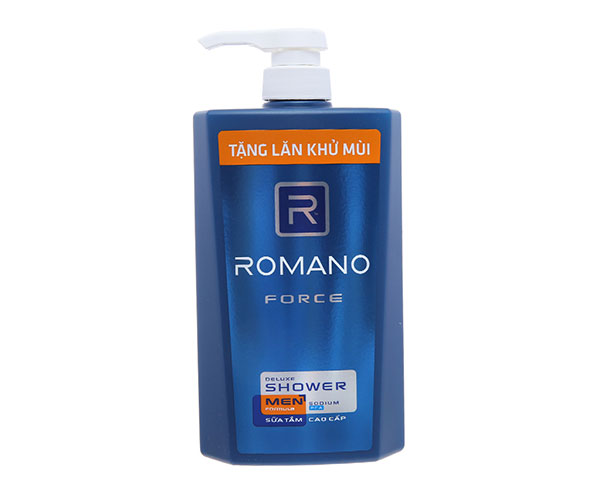 Besides providing a cooling sensation, this shampoo combines aromas of citrus and wood which according to Romano is equivalent to the setara scent of a masculine fragrance. If you are interested in trying a shampoo with a unique scent, cold compensation and effective in getting rid of dandruff, of course Romano Force Anti-Dandruff Shampoo deserves to be on the top list!
Maro 3D Volume Up Shampoo
Haven't found a shampoo that can change the look of your thinning hair? This is the product you need! Designed with an all-in-one formula, Maro 3D Volume Up Shampoo Ex guarantees a volume increase of 1.5 times compared to current hair thickness.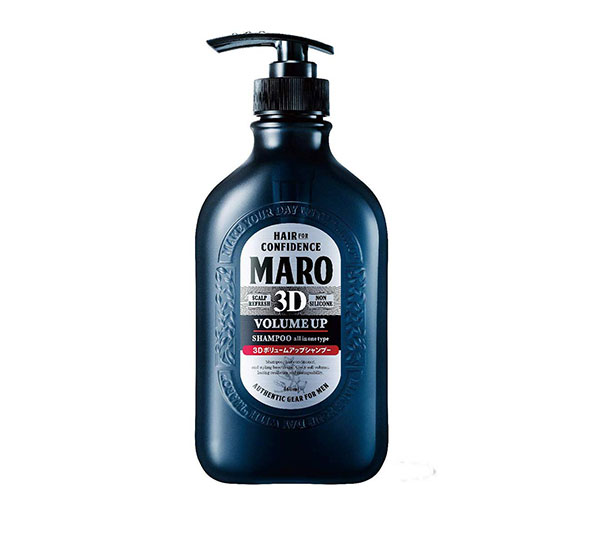 Protection against hair follicles is at the heart of this shampooing action. Thanks to these characteristics, your thinning hair slowly grows thicker and fuller. Penutrisian from the root helps to strengthen it so that it doesn't break easily. Interestingly, Maro describes the product as effective in improving scalp health so that it becomes a safe environment for hair fibers to grow.
MUK Head Anti-Dandruff Shampoo
Does your dandruff hair not only feel itchy but also painful due to scalp irritation from scratching too often? Not only choosing shampoo, you should trust the solution for MUK Head Muk Dandruff Control shampoo. Not only is the formula safe for sensitive and irritated scalps, but those who color their hair will also be pleased with its color safety claim.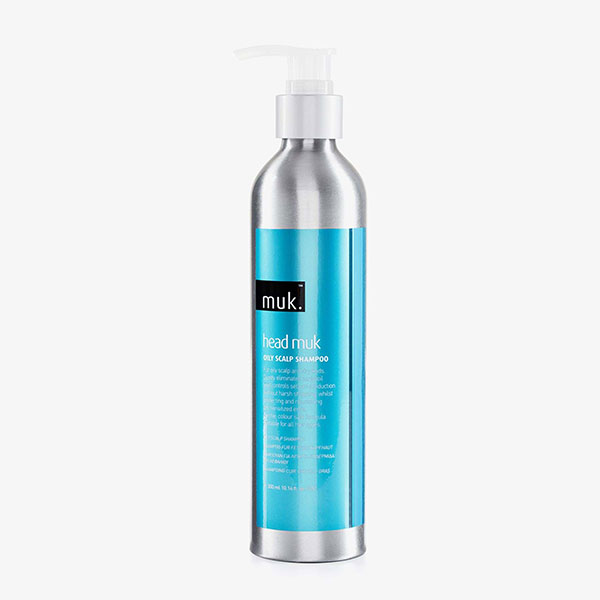 To soothe an irritated scalp, MUK combines the botanical ingredients of sophora root extract and cnidium monnieri which have been used in traditional Chinese medicine for thousands of years. Although its main function is to get rid of dandruff, this shampoo can also be used for all hair types. The soft, radiant scent of apples is ready to pamper you after washing your hair with great reviews !
Kerastase Densifique Bain Densitéomme Shampoo
If you are one of those men who suffer from thinning hair, this Kerastase product comes with exciting news. The performance of biotin and structural polymers support each other to compress hair strands. After shampooing, dramatic changes from thin to thick hair you feel immediately!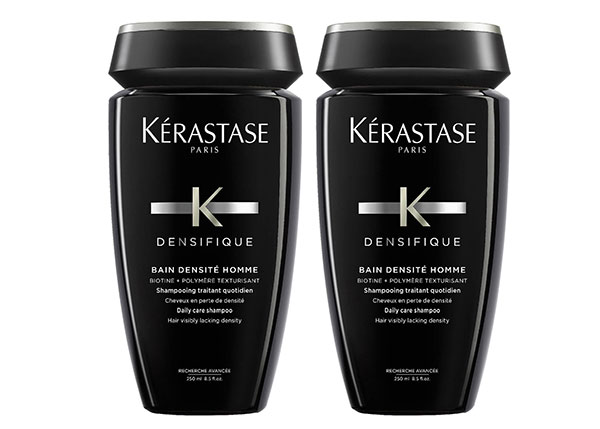 Besides being able to increase hair volume quickly, this daily shampoo also ensures that your scalp feels naturally light and healthy. Not wanting to lose credibility with other products, Kerastase Densifique Bain Densite Homme also leaves a pleasant feeling of freshness.
Conclusion on choosing the best shampoo for men
Although it's more precisely a marketing effort, it doesn't feel like a loss if you use men's shampoo. Different scalp and hair conditions require you to be selective about products. Therefore, check out the ingredients and key benefits between each product.
We recommend choosing a shampoo that gives a refreshing effect as it has been shown to be good at maintaining the mood after washing your hair. Based on the ten best shampoos for men above, have you decided which one to buy? Don't make the wrong choice, yes!
Salenhanh – Product review blog
Address: 115 Nguyen Van Qua, Tan Hung Thuan Ward, District 12, Ho Chi Minh City
Website: https://salenhanh.com/en
Mail: Salenhanh.com@gmail.com
#salenhanh #Reviewsalenhanh