Canon printer is one of the brands that is no longer strange to anyone who is interested in and uses printers in offices today. Canon products are known for their outstanding advantages such as: Fast print speed, sharp print quality, modern design, ease of use and many other great advantages that you will have to lose. Plenty of time to figure it all out on your own.
Products from Canon printer brand are diverse in all segments, from low-cost printer equipment to mid-range and high-end products, you can choose the right products for your needs. your best budget.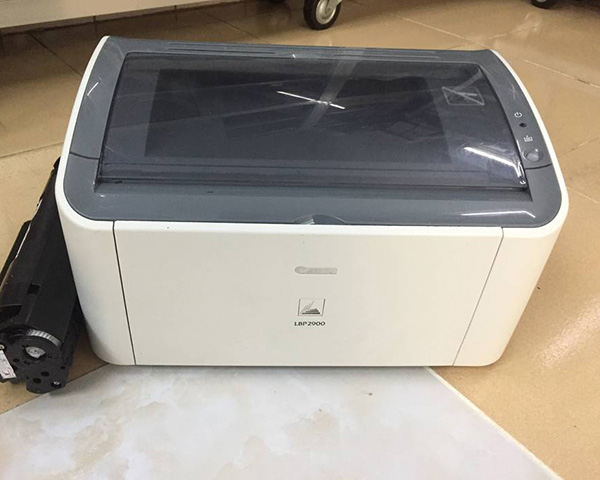 However, to make it easier for you to choose the best products and to be appreciated by the community for quality, today Salenhanh will send you: Top 8 best Canon printer products.
Introducing Top 8 best Canon printers today
1. Canon MF249DW . Printer
Canon MF249DW is a highly appreciated laser printer device from Canon printer brand. This is a multifunction printer that can perform many office tasks with the best performance such as Print, Scan, Copy, Fax. It has a print speed of up to 27 pages per minute and a resolution of up to 600×600 dpi. This is quite an amazing speed for a multifunction printer in this price range.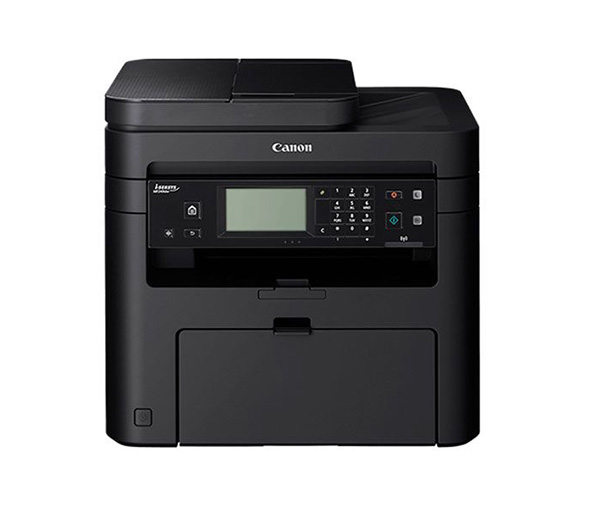 The design of the machine is quite compact, sturdy and completely covered in a luxurious, eye-catching black color. The front of the machine is equipped with an LCD screen and a convenient control panel, helping to quickly perform office operations with just one touch. At the same time, it is easy to manage, check and adjust the printing operations being performed on the printer
With convenient automatic 2-sided printing, this is a printer line that is very suitable for individuals, families or small and medium-sized offices who want to save paper or need to print documents and documents. coil. Other functions such as Scan, Copy, Fax can create 2-sided prints/photos.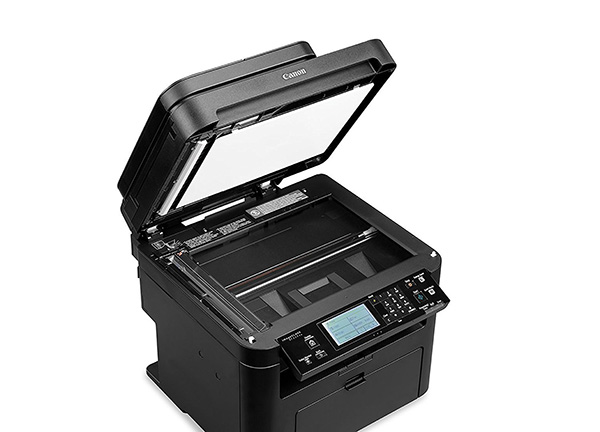 Review Canon MF249DW . printer score
Print speed: 8/10

Print Quality: 8/10

Printer features: 9/10

Product cost: 8/10
2. Canon pixma G3010 . printer
If above we mentioned a Laser printer device with excellent quality and very fast printing speed: Canon MF249DW, now Salenhanh will bring you the best inkjet printer of the brand. Canon printer.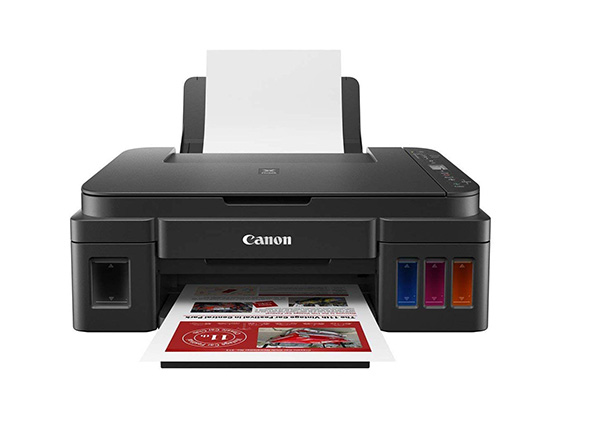 Canon pixma G3010 is a line of inkjet, multifunction printers with print speeds of up to 8.8 IPM with extreme sharpness thanks to a resolution of up to 4800 x 1200 dpi that prints both black and white prints and prints. color. This is one of the inkjet printer lines that produce prints with the best quality thanks to modern ink technology, producing beautiful prints, often used by business units in areas requiring high quality. sharp print quality such as designers, photographers…. choose and use
Not only bringing beautiful prints, Canon Pixma G3010 can also perform many different office functions such as: Scan, Copy, Fax and print. The machine has a design that is not too compact, but it is still quite easy to move and choose the right location for the machine. The ink cartridge system is integrated inside the body, making it easy for users to check and monitor the amount of ink remaining or about to run out.
Canon G3010 also owns an automatic shutdown function when not in use, both saving power consumption and increasing the life of the printer.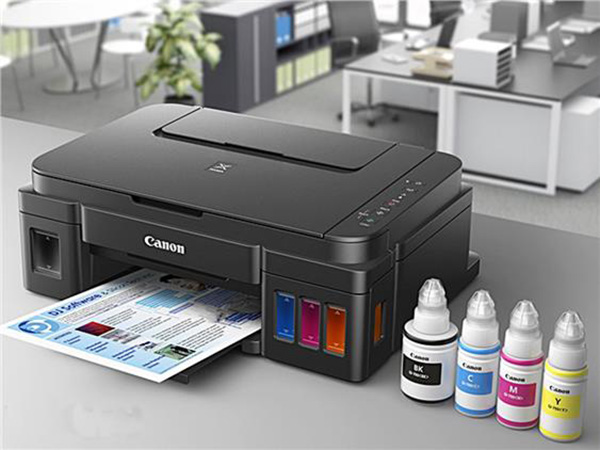 Canon Pixma G3010 printer review score
Print speed: 7/10

Print Quality: 10/10

Printer Features: 8/10

Product cost: 8/10
3. Canon MF416dw Printer
The Canon imageCLASS MF416dw printer is a multifunction laser printer that ranks among the high-end printers with print speeds of up to 33 ppm for single-sided prints and 17 ppm for single-sided prints. 2-sided print. A speed that is very suitable for offices with large workloads, often having to print documents, documents ….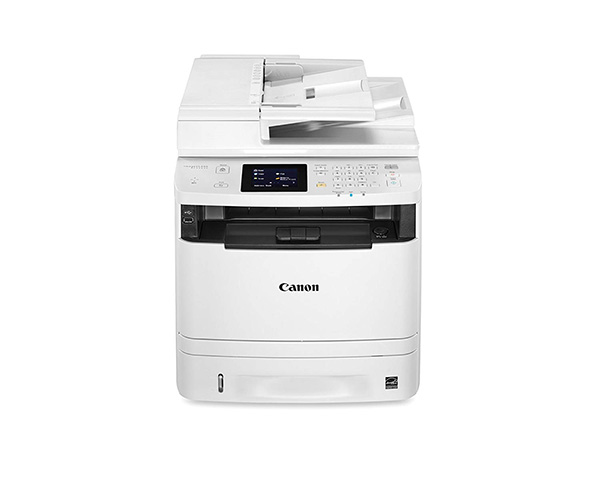 The machine has a relatively large design, but we can completely sympathize. You can't ask for a multifunction printer with fast printing speed and many modern technologies but with a compact design because the monthly print capacity of the Canon MF416DW is up to 50,000 pages. The machine owns a large paper tray that holds 250 sheets. Helps save time on paper loading for offices that print constantly
In addition to the ability to connect via the usual USB port, the MF416DW is also equipped with convenient Wifi connection and printing. Make your office printing job easier than ever
With a resolution of 600×600 dpi in normal mode and 1200x1200dpi in advanced mode, the prints from the MF416DW are sharp, without smearing, but still ensure extremely low page costs. The machine also consumes less power, the first page printing time is less than 6 seconds. Has this much shown you why Canon MF416DW is in the top of the best Canon printer yet?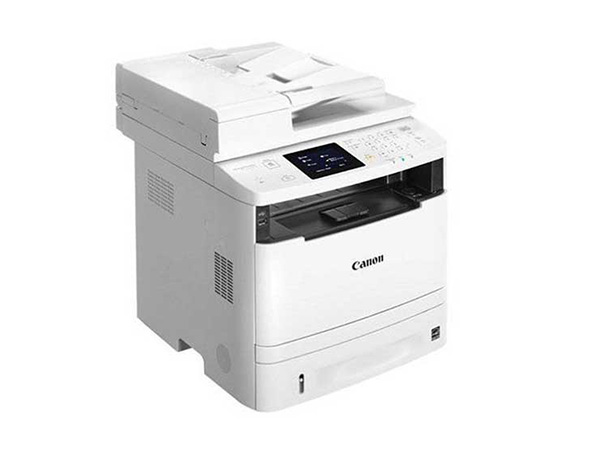 Canon MF416DW Printer Review Score
Print speed: 9/10

Print quality: 9/10

Printer Features: 9/10

Product cost: 6/10
4. Canon MF631Cn . Printer
The Canon imageCLASS MF631Cn multifunction color laser printer is also in the segment of high-end Canon printers that are loved and chosen by many people thanks to its ability to print in color and perform office multi-function.
Normally, color laser printers are usually much more expensive than regular black and white printers, so you should only choose products similar to the MF631Cn when you need to print documents. color prints in bulk.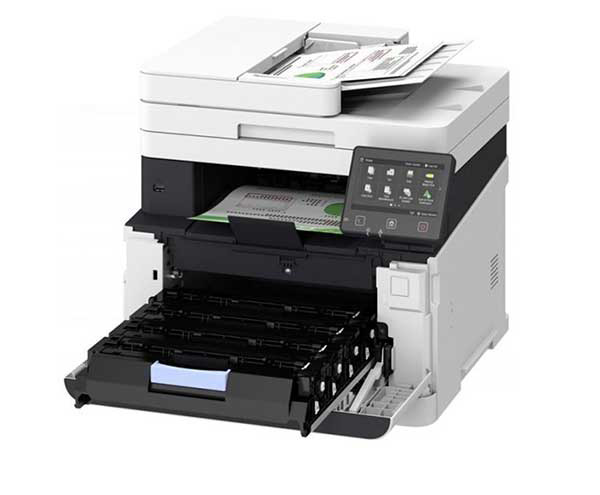 Canon MF631CN owns a black and white printing speed of about 19ppm and is equivalent to a color print speed that can perform all 3 functions including: Print, Scan, Copy (no Fax function). The machine has a rather large design with a weight of up to 17.5 Kg. So although this is a great printer product and I love it, you should only keep it fixed in one position in your office.
The machine has a 5-inch LCD screen which is quite convenient and makes manipulation and printing faster and more convenient. The 150-sheet paper tray is smaller than the MF416dw, but still more than enough with a print speed of about 19 pages per minute. However, with Salenhanh, the minus point of this printer is that the machine does not have the ability to perform automatic duplex printing, to be able to print 2 sides you will have to operate it manually, it takes a little time to print. none.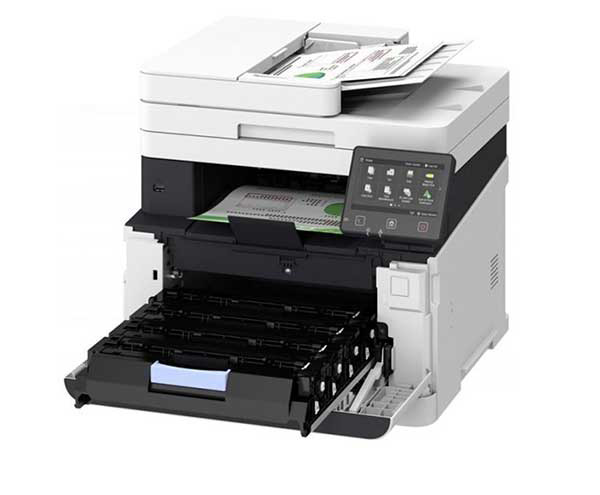 Canon MF631CN printer review
Print speed:8/10

Print Quality: 8/10

Printer Features: 7/10

Product price: 7/10
5. Canon LBP2900 . Printer
Surely you will wonder why a printer that has appeared for a long time on the market like Canon LBP2900 can still be in the TOP of Canon's best printer products, right? So Salenhanh would like to inform you that although Canon 2900 is no longer produced, the number of individuals, families and offices currently using this product is still very large, even completely superior. compared to recently launched printer lines.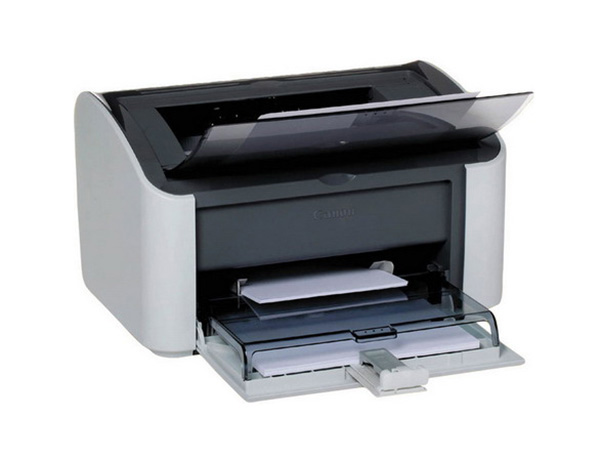 It is also a testament to the quality and durability of this "legendary" printer line. Possessing a fairly compact, eye-catching design with white as the main color gives the machine an elegant look, which is great for placing them on the desk without fear of losing aesthetics or taking up too much space.
Not only has a good print speed, the canon 2900 also produces clear, even and extremely economical prints thanks to its extremely low cost per page thanks to the lowest ink cost on the market today. In addition, Canon 2900 is a very popular printer line, so you can completely repair or replace your printer device when any damage occurs. Thanks to that until today, Canon 2900 printers are still durable, working hard every day and capturing the hearts of today's offices.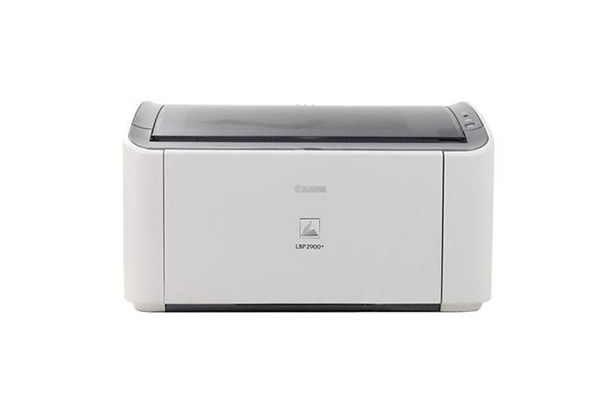 Review Canon LBP2900 . printer score
Print speed: 6/10

Print Quality: 8/10

Printer Features: 6/10

Product cost: 10/10
6. Canon MF269DW . Printer
Canon MF269DW is also considered an upgraded version of Canon MF249DW. A printer product is also on our list of the best printers.
Fully possessing all the superior features of its predecessor, Canon MF269DW is even more improved in printing speed up to 30 pages per minute with a paper tray that holds up to 250 sheets. Along with that, the quality of printed pages is also significantly improved thanks to some improvements in the ink cartridges used.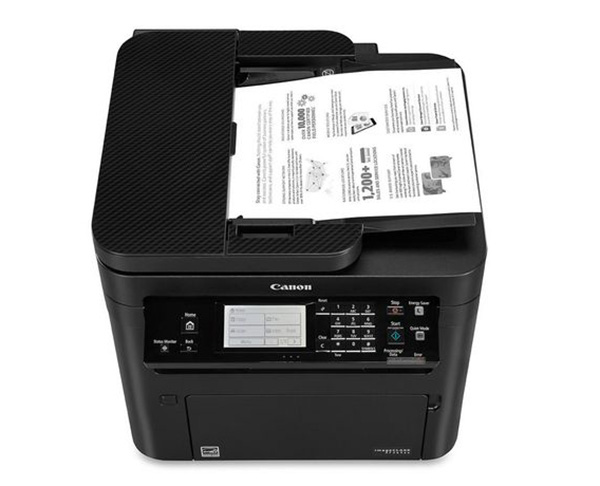 The machine possesses superior connectivity and printing capabilities via wifi and mobile devices quite conveniently, the ability to perform multi-function printing, scanning, copying, faxing with fast speed is also the reason Canon MF269DW and their predecessors are in the top of the best Canon printers.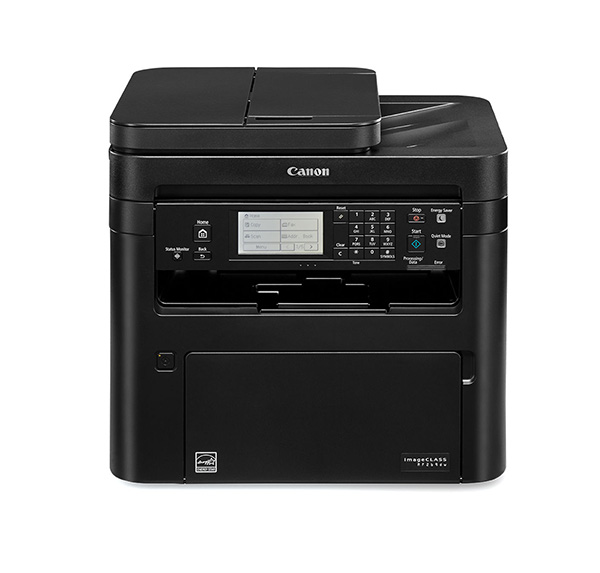 Canon MF269DW printer rating
Print speed: 8/10

Print Quality: 8/10

Printer features: 9/10

Product cost: 8/10
7. Canon LBP 214DW . Black and White Laser Printer
The LBP 214DW is a black and white laser printer with a print speed of up to 32 ppm, an amazingly fast printer in the mid-range segment. With a compact and convenient design, it still ensures certainty and rigidity for the whole.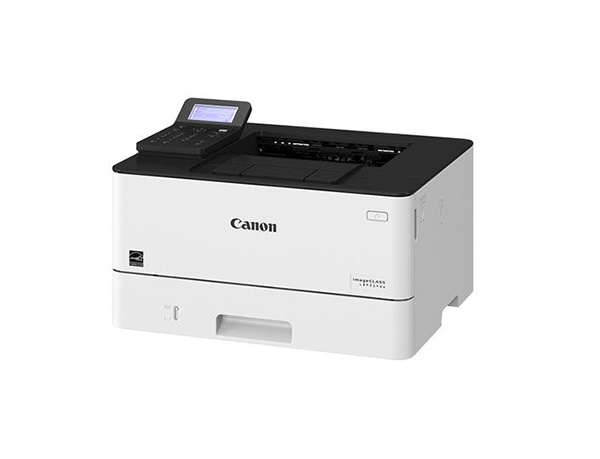 The Canon LBP214DW gives small offices the best printing capabilities without wasting time. With a monthly print capacity of up to 80000 pages, the Canon 214DW is really a great bargain when comparing the price and the outstanding advantages that this product line brings.
Owning automatic duplex printing, convenient wireless wifi connection, fast printing speed, high printing security …. It's a lot easier to answer why you love this product than to have to find the points of dissatisfaction with this great printer product from the Canon brand.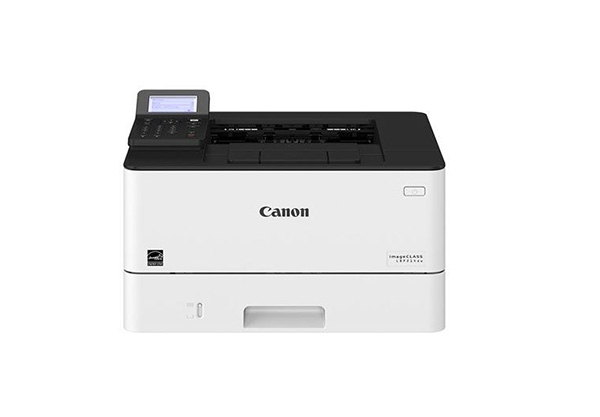 Canon LBP214DW printer rating
Print speed: 8/10

Print Quality: 8/10

Printer features: 9/10

Product price: 9/10
8. Canon 7680CX . Color Laser Printer
The Canon 7680CX color laser stands out not only for its outstanding color printing capabilities but also for its cost. It's really not easy to find a good quality, color printing device like the Canon 7680CX but at such a cheap price. The machine has a print speed of up to 20 pages per minute with both color and black and white prints with a page resolution of up to 9600 x 600 dpi.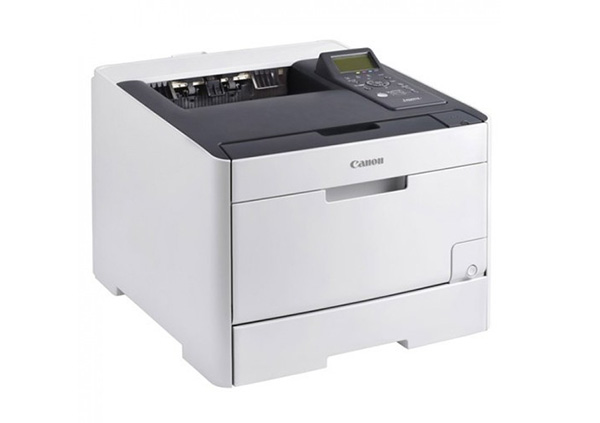 The large paper tray is up to 250 sheets, so you save time on printing paper. The machine is also equipped with an LCD screen to make printing easier and more convenient
Canon 7680CX printer rating
Print speed: 8/10

Print Quality: 8/10

Printer features: 9/10

Product price: 9/10
Above are the Top 8 best-loved Canon printers on the market today if you compare the features of the product to users. Hope the article of Salenhanh helps you in finding and choosing a suitable Canon printer device