We have compiled the best works for you in the list of Best Korean Movies in recent years. In this list of Korean Movies you can find the most watched Korean Movies with high IMDB scores.
The following is a list of the latest Korean films in the genre of love, romance, action, humor for readers who love Korean cinema that Salenhanh has compiled.
Movie Call interesting – Call (2020)
The original Netflix movie "Call" is the first horror movie to appear in the list of the best Korean movies that Salenhanh.com wants to send to you. The film is considered one of the bright spots of world cinema with a unique script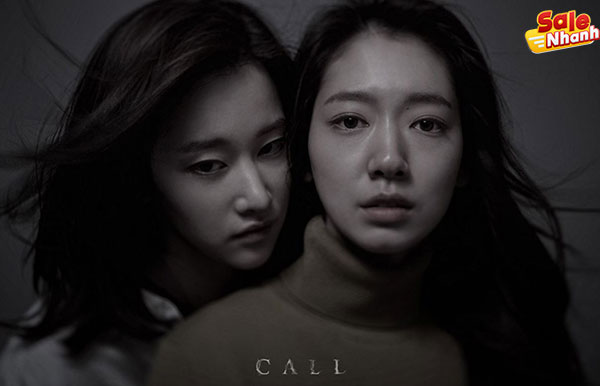 The film tells the story of Seo‑yeon on a trip back to visit a mansion in the suburbs when she accidentally loses her phone. After using the landline phone to call back, Seo‑yeon received a call for help from a stranger, leading her to the secret cellar, where a terrible case happened 20 years ago. What's more frightening, the person who made that call for help is the victim of the case 20 years ago. From here, the mysteries are gradually revealed and gradually solve the questions and concerns for the viewers to expose the macabre crime.
Genre: Crime, Horror, Mystery
Directed by: Chung-Hyun Lee
Beasts Clawing at Straws (2020) movie
Beasts Clawing at Straws is a movie about Joong-Man who is having trouble and failing in his business. Now he is struggling with a part-time job in a public bath with a bleak future. On a lucky day, Joong-Man picked up a large bag of money, an amount that could help him change his own miserable life. Unfortunately, the money that Joong-Man picked up came from a woman who was brutally murdered and this same money was a loan from a notorious tycoon to Tae-Young, his boyfriend. borrowed victim.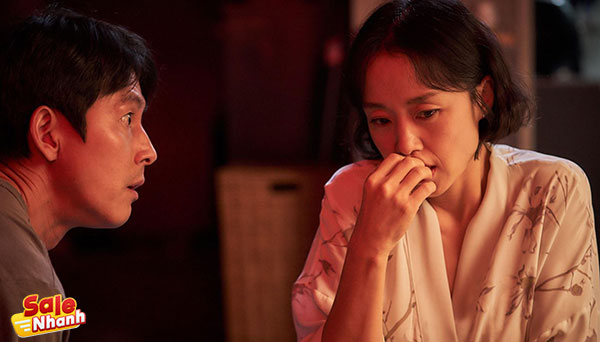 Since then, Tae-Young became the target of debt collectors, what will he have to do to survive, fight the gangsters or recover the money from the person who picked them up? Who will be the winner? Watch the movie to find the answer with Salenhanh, surely you will not be disappointed when you finish watching the movie.
Time to Hunt (2020)
The film tells the story of Jun-seok, who has just been released after serving 3 years in an unstable society. To fulfill the dream of coming to Taiwan and have a better new life, get rid of the current miserable life. Jun-seok has decided to carry out a casino robbery with the participation of 2 close friends Jang-ho and Ki-hoon. In addition, the three are supported by Sang-soo, a debtor of Jun-seok who reluctantly joins him.
The robbery was planned and executed correctly, not only did they get a large amount of money, they also got their own hard drive to store the camera. One of the reasons the casino owner hires a hit man to retrieve the hard drive is because it contains images of illegal transactions…
Genre: Crime, Drama, Action
Directed by: Sung-hyun Yoon
The Boss, the Cops and the Devil (2019)
The film revolves around the story of Jang Dong-soo – a gang boss and Jung Tae-seok – a police inspector who hates gangsters. In a near-death at the hands of a serial killer, Jang Dong-soo accidentally becomes a witness and is also the only survivor at the hands of the assassin. To be able to track down a serial killer, the two are forced to work together, a boss and a policeman will work together to find the cold-blooded person.
However, with their lives and opposite personalities, the two bring viewers interesting and confusing situations, but still have breathtaking and tense action scenes that attract viewers from beginning to end. .
Genre: Crime, Drama, Action
Directed by: Won-Tae Lee
Movie Burning (2018)
Burning is a drama that revolves around a guy Jongsoo, who wants to become a writer and is living a normal life, living day by day with a job as a porter and delivery man. He is living alone in the countryside quite peaceful and quiet. One day, Jongsoo ran into his childhood friend Haemi, whom he had loved since childhood when he returned to Haemi to return to his hometown. She is working and trying to accumulate every penny, preparing herself for a trip to Africa to find herself the meaning of life.
Haemi goes on a dream trip to Africa and gives her cat to Jong-su, a fictional cat she also never met. Returning from the trip, Haemi arrives with a man named Ben and everyone's life changes completely bringing tragedy.
Genre: Drama, Mystery
Directed by: Chang-dong Lee
Movie Parasite (2019)
Oscar-winning film – Parasite is one of the most successful blockbusters of Korean cinema ever, telling an interesting, funny and dramatic story between the poor KIM family and the very PARK family. rich. The members of the KIM Family, hiding their true identities, entered the wealthy Park family one after another. Suddenly, when all the family members encounter wealth, a legendary drama pushes the boundaries of drama as well as very humorous events. Salenhanh.com
Genre: Drama
Directed by: Bong Joon Ho
Film Thirst
Thirst is always at the top of the list of the best horror films of Korean cinema, winning many awards in the world. Yoon Sang Hyun stars alongside Kim Ok-bin, Sang Kang-Ho and Ha-kyun Shin, one of the most famous actors in Korean cinema. The film was originally based on a work by Emile Zola and tells the story of Sang-hyun, a priestess who volunteered to destroy a deadly virus called Emmanuel Virus (EV) who appeared in an experiment. failed experiment.
Genre: Romance, Drama, Horror
Directed by: Park Chan-Wook
A Tale of Two Sisters (2003)
A Tale of Two Sisters is always on the list of the best Korean films and fascinates audiences in the horror genre, telling the story of two sisters who became ill after their mother died and were forced to live with their stepmother. , who the girls can't get along with always puts pressure and tension on the two sisters. The film tells the story of sisters Soo-mi and Soo-yeon who are driven home by their father after a period of treatment at a mental hospital.
As soon as they entered, they were welcomed by their stepmother with a warm attitude but hidden inside were scary calculations. As soon as the sisters returned, strange phenomena continuously appeared, in contrast to her sister, Soo Mi, who always tried to oppose the actions of her stepmother, Soo Yeon showed fear. One day, Soo Mi happened to find her stepmother pulling a bag and this mysterious bag created a trail of blood that intrigued her, she followed the trail of blood and gradually discovered it in the bag. is the body of my brother.
Too hateful, Soo Mi rushed into a fight with her own stepmother until she was unfaithful. By the time her father returned, everything scary appeared in front of her, revealing unexpected details that you certainly wouldn't expect.
Genre: Drama, Horror, Mystery
Directed by: Jee-woon Kim
Daisy – Daisy (2006)
The film tells the story of a 25-year-old girl named Hye Young, a young painter who works part-time at her grandfather's antique shop. After a trip to the flower field to paint, she unfortunately fell into the river, she regularly received a mysterious pot of white daisies from a hidden person every 4:15 pm every day. One day she happened to meet a man and thought he was the one secretly stalking her. But as it turned out, that flower pot came from an assassin who secretly loved her.
However, Hye Young mistakenly believed that the chrysanthemum flowers were given to her by an Interpol underground policeman because during a meeting while on duty, he held the right pots of white chrysanthemums that made her feel familiar.
Genre: Drama, Romance
Directed by: Andrew Lau
Movie Train to Busan (2016)
The multi-award winner in zombie cinema and movies, a very successful product in its genre, as a horror movie subject but what the film has to offer goes beyond that. affection, love between people, efforts, survival efforts of those trapped in the train during the zombie invasion to the big screen. Train to Busan is one of the best Korean movies, a must see whether you like Korean movies or not.
Genre: Action, Horror, Horror
Directed by: Sang-ho-yeon
Movie Sympathy for Lady Vegeance 2015
One of the very good Korean films about Keum Ja, a 19-year-old girl who had to spend 13 years unjustly in prison for being suspected of killing a 6-year-old child. After being released from prison, Keum Ja had a burning intention to take revenge on those who made her unjustly imprisoned, including the police and her former teacher.
In addition, the film also very well depicts the images, the hardships that take place in the prison, the dire reality that the prisoners encounter behind bars, and then bring them hatred and anger because grievances for 13 years. This dramatic film is rated as one of the best films that you cannot ignore.
Genre: Crime, Drama, Horror
Directed by: Chan-wook Park
A Bittersweet Life (2005)
Considered one of the best examples of drama and action movies, the sweet and bitter life tells the story of Sunwoo, a henchman of a gangster boss. He was assigned by the tycoon to spy on his mistress while he had to go to Shanghai. Not only that, due to suspicion that the mistress has an outside mistress, the boss assigned the task if he caught two people sneaking, he would directly kill them both.
Unfortunately, in the decisive moment, Sun Woo was weak and spared both the mistress and the lover. Unfortunately, everything was gradually revealed, Sun Woo became the object of the whole organization's pursuit, along with the bloodiest purges of the gangsters for those involved.
Genre: Action, Drama
Directed by: Jee-woon Kim
The Gentleman's Revenge Movie
Vengeance Right was released in 2002 and is one of the most successful works of Korean cinema, this is a really impressive work in the action and drama genre. With the participation of prominent actors of Korean cinema such as Song Kang-Ho, Bae Doona and Ha-kyun Shin, the film depicts the life of Ryu, a deaf-mute man carrying nostalgia in his heart. storm became a painter. However, all difficulties fell on him when his older sister Ryu had kidney failure. He offered to use his kidney instead of his sister, unfortunately his kidney was not suitable.
During a difficult time, he was lured by the organ traffickers, giving him money but did not receive a kidney to replace his sister. Too poor, Ryu kidnapped the only daughter of the factory director to save her sister, but then this was also the beginning of life's tragedies.
Genre: Action, Drama
Directed by: Chan-wook Park
Movie My Way (2011)
The film revolves around the story of two childhood friends, Kim Jun-shik and Hasegawa Tatsuo, one from Korea and the other from Japan. However, because two people love athletics and are also rivals in athletics competitions. War broke out, both had to join the army. Tatsuo became the captain of Joon Sik's guard unit and devised a plan that failed. Joon Sik and Tatsuo were both captured by the Soviets. They fled but were captured by the Nazis and forced to separate. In 1944, they met again at the Normandy War…
Genre: War, Action, Drama
Directed by: Je-kyu Kang
Movie I Saw The Devil (2010)
Regarded as one of the best films of recent years in the action and crime genre of Korean cinema, I Saw the Devil depicts the conflict between Kyung-chul, who is responsible for the murders. Horror and mysterious person with his great intelligence with evil.
Genre: Action, Horror, Crime
Directed by: Jee-woon Kim