Top of the best Chinese romantic movies will warm your heart, especially for those who still have not found their other half in a life full of chaos and worries.
Let's take a look at the Top best Chinese romance movies on the market today with Salenhanh .
Movie under the hawthorn tree
Under the Hawthorn Tree (Mandarin: 山楂树 之 恋) —China. Directed by Zhang Yimou. First released September 2010. Run time 1 hour 24 minutes. Starring Zhou Dongyu and Shawn Dou.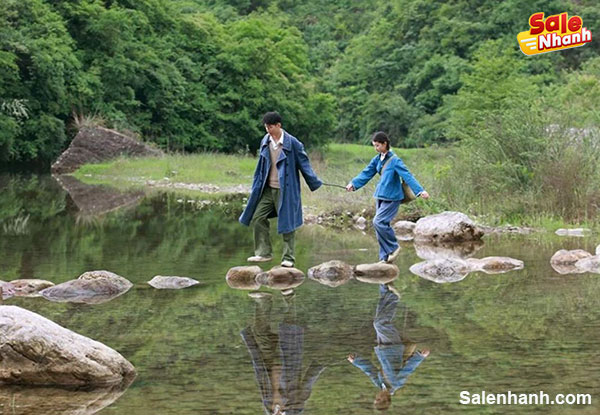 Not all melodramas are about laughter and tears – some come with serious social commentary. Zhang Yimou brings us a story set during the tumultuous Cultural Revolution, where two young students who were abused by their parents find themselves falling in love when one is "sent back to their hometown".
It's surprising that this film was allowed to be released in mainland China because of the sensitivities surrounding the Cultural Revolution, but acclaimed director Zhang Yimou told a heartbreaking and ultimately tragic story. captures our attention – and reminds us that social upheaval ultimately comes at the expense of individual rights to the pursuit of happiness.
Romance movie: My brother is not the right type
The content of the movie Fall in Love With My Badboy revolves around a funny, lovely and interesting love story between a sweet girl who is a bit silly Lam Nhac San and her brother. overbearing, arrogant Long Thieu Than. Soon she also got acquainted with
After a long time of being despised and despised by everyone, Nhac San determined to change herself and enrolled in the First Thien Ha School. Right at the first time at attendance, she had trouble with her brother Thieu Than, the two went through ups and downs to finally be together.
The Perfect Man: Beijing Meets Seattle (Finding Mr. Right)
Finding Mr. Right / Beijing Meets Seattle (Chinese: 北京 遇上 西雅图) —China. Directed by Xue Xiaolu. First released February 2013. Run time 2 hours 2 minutes. With the participation of Tang Wei and Wu Xiubo.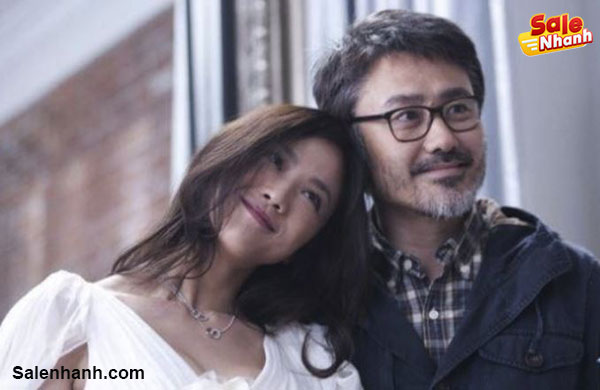 In another Chinese melodrama with a social commentary, Tang Wei stars in this Seattle-based blockbuster as the mistress of a wealthy Chinese businessman sent to Seattle. to have children (and eventually naturalize in the United States).
Addressing the sensitive topic of birth centers in the US, Finding Mr. Right brings viewers to the love story between Wen Jiajia (Tang Wei) and Frank (Wu Xiubo). The film was so well received in China that it is said to have sent home prices in Seattle skyrocketing due to higher demand from Chinese investors.
Movie Next station is happiness
The film has created a great resonance not only in China but also in many countries around the world because the actors in the film are too handsome and beautiful.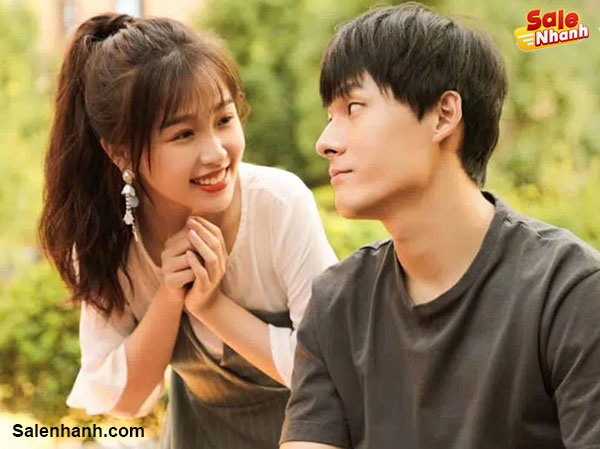 The content of the film revolves around the long-term single life of the beautiful girl Ha Fan Tinh. Although beautiful, her love story was very difficult until she turned 32 years old, she found the happiness of her life, Nguyen Tong. Unfortunately, this guy is 10 years younger than her.
This cute sister couple always makes the audience laugh because of the funny and witty details in the movie.
Romance movie: Love without distance (Tuhao 520)
Tuhao 520 (Chinese: 土豪 520; also known in English as Love Without Distance) –China. Dialog in Mandarin. Directed by Aubrey Lam. First released in May 2015. Run time 1 hour 42 minutes. Starring Jing Li, Tianyu Ma and Francis Ng.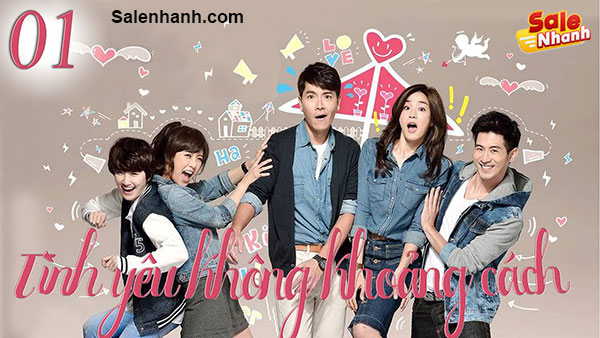 Looking for something more ridiculous, flamboyant and over the top?
Look no further than Tuhao 520, which tells the love story between a novice Chinese billionaire and a fashion designer from an idyllic life.
For those of you who don't know: Tuhao is China's "new money," who are often known for doing ridiculous things with that money. On the other hand, 520 is a homophone of "wo ai ni", which means "I love you" in Mandarin.
With scenes that range from weird (fantasy: birthday party with tanks) to heartwarming, the Tuhao 520 never makes us laugh at Cinema Escapist.
Movie Love you at first sight
The movie Love you at first sight is a film adapted from the famous novel of the same name by writer Co Man. The content of the film revolves around the very cute love story of the couple Tieu Nai and Bei Vy Vy. With its great beauty, the film has become a craze for domestic and foreign audiences in 2016.
Movie Robot Girlfriend (iGirl)
iGirl (Mandarin: 梦 情人) —Hong Kong. Dialogs are available in Cantonese or Mandarin. Directed by Kam Ka-wa. First released in March 2016. Run time 1 hour 30 minutes. Starring Chrissie Chau, Connie Man, Joyce Cheng, Ekin Cheng, Dominic Ho and Lam Tsz-chung.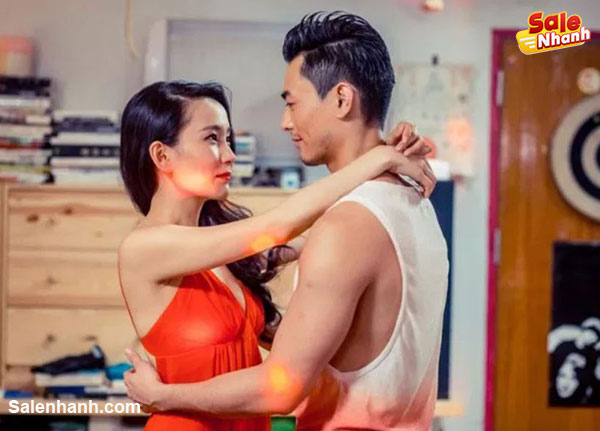 We've had the opportunity to watch iGirl too many times while our Asia Editor Richard travels through Asia several times a week. While the concept of a personalized robot girlfriend may sound ridiculous and sexist at first, the idea may not be so far-fetched. A group of rising Hong Kong actors and actresses star in a humorous yet serious attempt to tackle the question – does the perfect soulmate exist for everyone?
Phim Thích em (This Is Not What I Expected)
This is not what I expected (Chinese: 我 喜欢 你) —China. Directed by Xu Hongyu. First released April 2017. Run time 1hr 46 min. Starring Zhou Dongyu and Takeshi Kaneshiro, with appearances by Lin Chi-ling.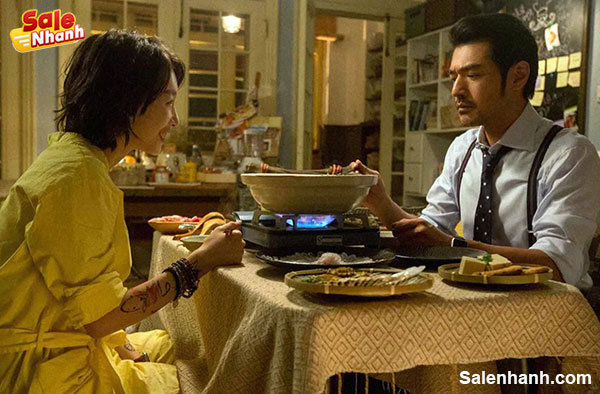 Zhou Dongyu treats us to a symphony of fine dining, cute/cheerful antics and hilarious jealousy in her latest work This Is Not What I Expected. Zhou stars alongside Red Cliff's Takeshi Kaneshiro of fame in this romantic comedy that revolves around the kitchen of a hotel.
Director Xu Hongyu ensures that the staggering popularity of dishes from herb-wrapped mutton racks to humble pasta and soups plays no less than an all-star cast.
Movie The most touching story
With a gentle, romantic movie plot with sweet love stories but no less funny. The most touching story revolves around the story of Bei Er Duo and his dream of becoming a voice actor. However, her dream is met with opposition from her own family because they want her to get married soon.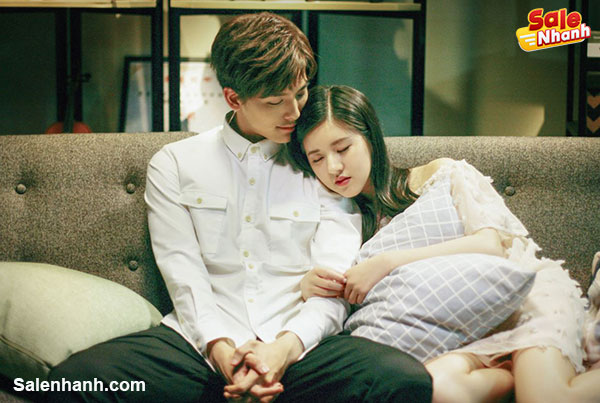 In order to save money to study abroad in Japan, she had to register to participate in a dating program and from here her love affair with Diep Tru Vi also began, throughout the film there are funny and funny details. funny but also very gentle, lovely of this situation couple. If you are a lover of gentle Chinese romance movies, then Movie The Most Touching Story is a great choice for you.
Movie Predecessor Raid (EX-File)
Old File (Chinese: 攻略) —Chinese. Directed by Tian Yusheng. First released in 2014. Run time 1 hour 47 minutes. Starring Han Geng, Helen Yao, Ryan Zheng, Ban Jiajia and Wang Likun.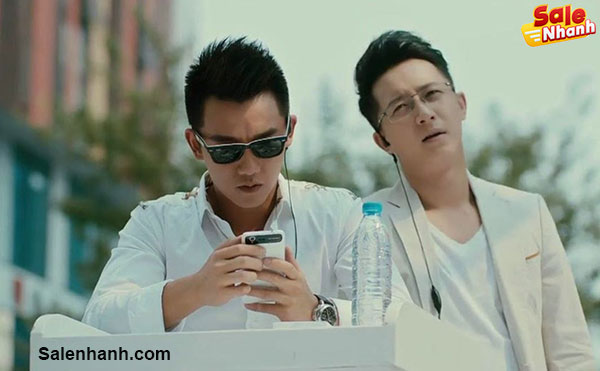 While we focus on rom-com, why not bring up another of our favorites? Ex-Files explores how ex-girlfriends and ex-boyfriends impact our relationships in this day and age – whether it makes us subconsciously compare our current partners to good exes and bad or questionable jealousy and unworthiness towards our current partner. Ex-Files has enjoyed considerable success in China – producing two sequels in recent years.
Chinese Movie: Sending Youth (So Young)
So Young (Chinese: 致 我们 终将 逝去 , or "To our fading youth") – China. Directed by Trieu Vy. First released April 2013. Run time 2hr 2 min. Starring actors Yang Zishan, Mark Chao, Han Geng, Jiang Shuying, Bao Beier, Zheng Kai, Zhang Yao, Tong Liya and Liu Yase.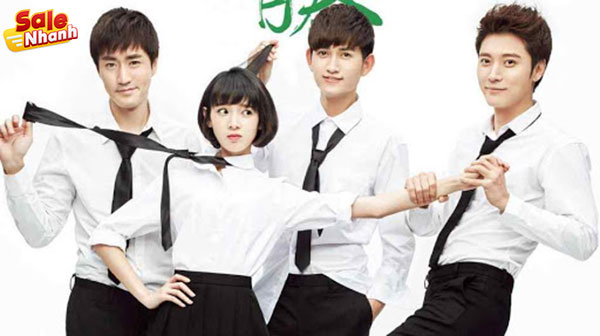 However, not all love stories are filled with joy – sometimes, love struggles and leads to tragic endings. Here at Cinema Escapist, we call these "romances" (we even wrote an article comparing American and Chinese romances!)
Director Trieu Vy's debut film tells the story of two young lovers who meet in school, whose youthful innocence creates the conditions for a budding romance only for the realities of their age. matured away.
So Young stars a group of famous actors including Han Geng – and while the story certainly focuses on the development of main characters Chen Xiaozheng (Mark Chao) and Zheng Wei (Yang Zishan). ), the remaining characters have the opportunity to grow and develop on their own, each with their own subplots.
Movie Why the boss wants to marry me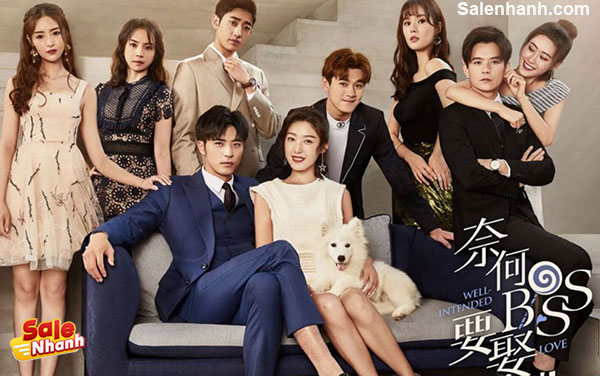 The topic of a marriage contract is always a familiar topic for melodrama films from Korea, Japan or even China. Why the boss wants to marry me is also one of the movies with content based on this theme. Although it is not too new, the film still receives a lot of praise and is loved thanks to its good content, beautiful actors and good acting.
Thanks to that, the film created a new breeze as soon as it was aired. The content of the film revolves around the story of Vuong Song, an unlucky actress who has just received the results that she has blood cancer. In order to have money for treatment, she had to perform a marriage contract with Tu Khai Sinh, a handsome tycoon. And then their love gradually blossomed after spending time together and together went through life's ups and downs.
Phim A Season of Good Rain
A Season of Good Rain (Chinese: 好 雨 時節) – Chinese / Korean co-production. Directed by Hur Jin-ho. First released in October 2009. Run time 1hr 40 mins. Starring Jung Woo-sung and Gao Yuanyuan.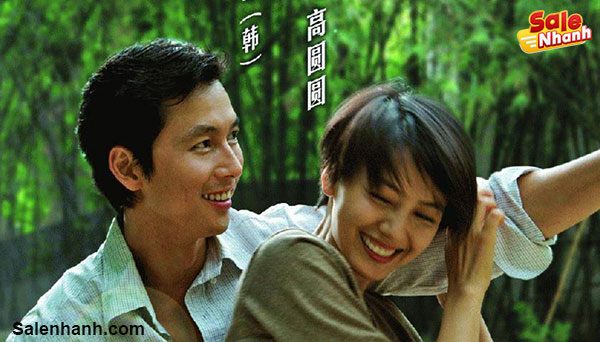 A Season of Good Rain is one of my personal favorite movies, telling the story of Dong-Ha (Jung Woo-sung) and May (Gao Yuanyuan), classmates who were sent to school many years ago. to Chengdu after the catastrophic earthquake in Sichuan in 2008.
Dong-Ha and May explore their never-before-seen feelings for each other amid the beautiful bamboo groves and the chaos of the city. The film still carries a bit of tragedy, not only from the background of an earthquake-ravaged province but also the personal tragedies of May.
Chinese love drama: Squid fish stew face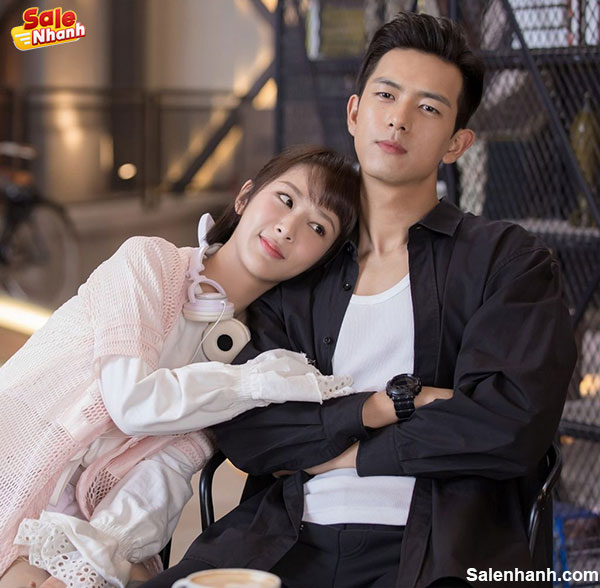 In 2019, the movie "A squid" is considered one of the best and most worth-watching romance films and has touched the hearts of many people with the love story of Han Thuong Ngon and Dong Nien. This talented couple has brought viewers sweet and lovely moments and pursued their dreams together.
Salenhanh – Product review blog
Address: 115 Nguyen Van Qua, Tan Hung Thuan Ward, District 12, Ho Chi Minh City
Website: https://salenhanh.com/en
Mail: Salenhanh.com@gmail.com
#salenhanh #Reviewsalenhanh