When it comes to action cameras, most people will immediately think of GoPro because it is one of the most popular devices and is chosen by many people to capture the best footage of their travels. However, their price is not cheap and not everyone can afford to own them. So besides GoPro being in the top of the best action cameras, do we have any other options to go with it? Here are the Top Best Action Cameras for you according to Quick Sale .
We searched for the best quality and durable action cameras that you can easily use on your travels or on a road trip with friends that are rated for both good performance. both great prices.
Soocoo C20 Full HD dash cam
The Soocoo C20 dashcam captures high-resolution images in many areas such as motorcycles, skiing, biking, rafting, skateboarding, animal photography, thanks to its lightweight design that you can easily use used in sports activities. The device has an Allwinner V3 chipset with a screen size of 2.0 inches, JPEG image format, H.264 video format. Offering 90 minutes of shooting with about 4 hours of charging, the Soocoo C20 helps you get the best image quality in dark environments thanks to its night sensor.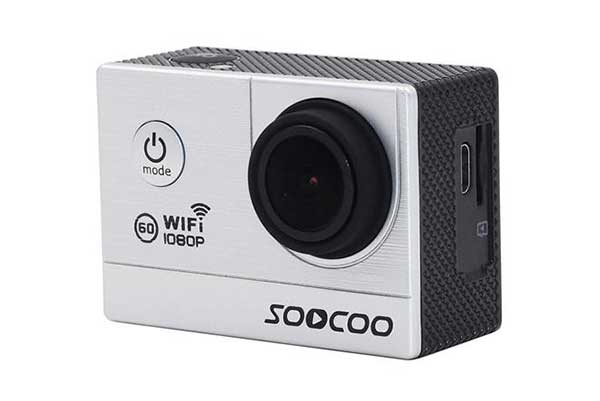 Functions:
Screen: 2 inch HD

Chipset: Novatek 96660

Battery: 3.7V 1350 mAh

Recording time: 90 minutes

Lens angle: 170 degrees

Image resolution: 16 MP

Video resolution: 1080P/60fps, 1080P/30fps, 720P/120fps, 720P/60fps, 720P/30fps, 720/30fps / sec




Water resistant: 30 meters

Dimensions: 59x41x32 mm

Box contents: Soocoo C20 dash cam, Waterproof case, Bicycle bracelet, Multi-function link bracket,

Linking Strap, Cable, 3M Glue, Linking Cord, USB Charging Cable, Cleaning Cloth, Swivel Bracket, Locking Frame Adapter.
Soocoo S100 Pro GPS Dashcam 4K
The Soocoo S100 Pro dash cam, for sale under the sponsorship of Maxitekno, is one of the most popular products of recent times with advanced technological features, just like in the GoPro Hero. The device with the Sony IMX078 sensor captures everything that is happening around you in the highest quality thanks to 4K GPS. Compatible with iOS and Android devices, Soocoo S100 Pro provides control over your smart devices. The camera, which captures images smoothly even on uneven terrain, allows you to take clear pictures thanks to its Gyro support.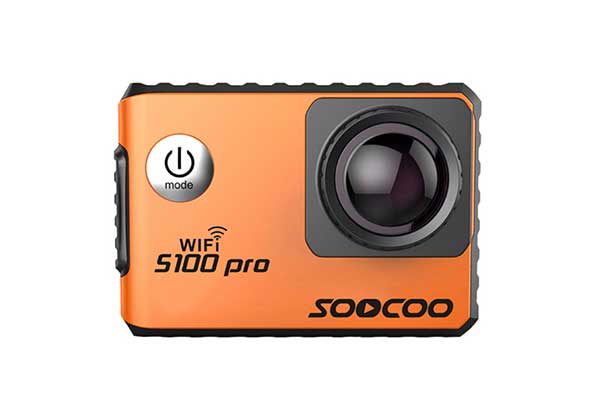 Functions:
Chipset: Novatek 96660

Sensor: 12M IMX 078

Screen: 2 inch HD

Working time: 70 minutes

Battery: 1050mAh Li-ion

Video resolution: 4K / 24fps / 2880 x 2160

Image resolution: 16 million

Connectivity: USB, HDMI, WiFi, Gyroscope, Anti-shake, GPS

Camera angle: 170°

Motion detection: Yes

Weight: 62 grams

Dimensions: 59x41x32 mm

Box contents: SooCoo S100 Pro 4K Wifi Dashcam, Remote control, Vertical rotation device, Oval helmet device, Device for flat surfaces, x J-hook, Strap buckle, Adapter Monepad connector, Handset, Frame, Waterproof case, Water proof back cover, Short swivel device, Long swivel device, Double-sided 3M adhesive, Wrist control device, USB cable, Clip , Connection cord, Cleaning cloth, Instruction manual
SQ11 . night vision mini video camera
The SQ11 Mini, sold at an extremely affordable price for those looking to buy an action camera, offers the opportunity to shoot up to 60 minutes despite its small size. The device with a lithium Polymer battery chamber receives 1080 pixel HD quality video recording. Thanks to the infrared LEDs around the camera, the SQ11, which is best able to shoot in the dark, has support for SD cards up to 32 GB.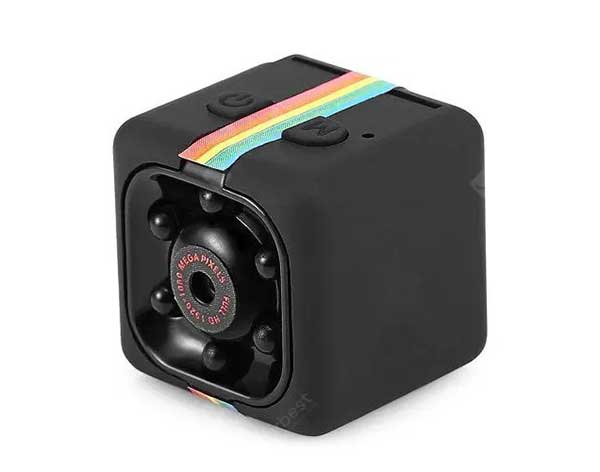 Functions:
Video format: AVI

Video resolution: 1280x720p HD 1920×1080 HD

Video frame: 30fps

Image format: JPG

Battery capacity: 200 mAh

Working time: 60 minutes

Charging voltage: 5V

Box contents: Camera SQ11, Clip clip, Charging and hunting cable, Repair equipment
Soocoo S300 Wifi Dashcam 4K
Taking 4th place on our list of the best action cameras, the Soocoo S300 4K model is among the best in its class with its 2.35-inch screen and 1080p 4K 720P camera. This high-tech device has almost the same features as the GoPro Hero action camera, thanks to features like anti-shake, G-Sensor, motion detection, night vision, water resistance, WDR, and connectivity. wireless. The Soocoo S300 4K, which can record up to 120 minutes on a single charge, captures everything that happens around you thanks to its 170-degree wide angle.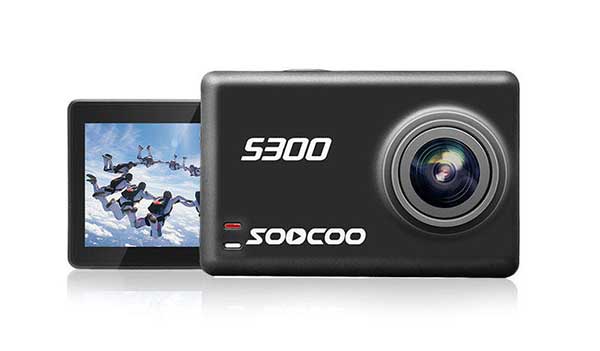 Functions:
Chipset: HiSilicon Hi3559V100

Sensor: SONY IMX377 (12MP 1/2.3″ CMOS)

Voltage: 3.7V

Storage: Up to 64 GB Class 10

Lens: 8 layers

Aperture: F2.4

Angle: 170°

Video: 4K 30fps / 2.7K 30fps / 1140P 60fps / 1440P 30fps / 1080P 120fps / 1080P 60fps / 1080P 30fps / 720P 240fps / 720P 120fps / 720P 60fps / 720P 30

Slow Motion: VGA 2X 720P / 4x 720P / 8X

Loop recording: Off / 3 minutes / 5 minutes / 10 minutes

Recording time: 150 minutes

Wifi: 30 meters

Remote control: Bluetooth 10 meters

EIS: Electronic Stabilization

Screen: 2.35 inch Touch
Action Camera 4K Dji Osmo Action
The DJI Osmo Action makes it easy to capture your own photos and videos with its colorful display in front of the dash cam. Also known as the best Selfie camera on the market, the device offers 135 minutes of shooting on a single charge. Thanks to slow motion, we can render pixel by pixel. The Dji Osmo Action camera provides the best view even in rough terrain thanks to the RockSteady algorithm that eliminates shake. The device features HDR recording along with regular 4K video recording, which reduces the effect of sunlight and provides a better view in dark environments.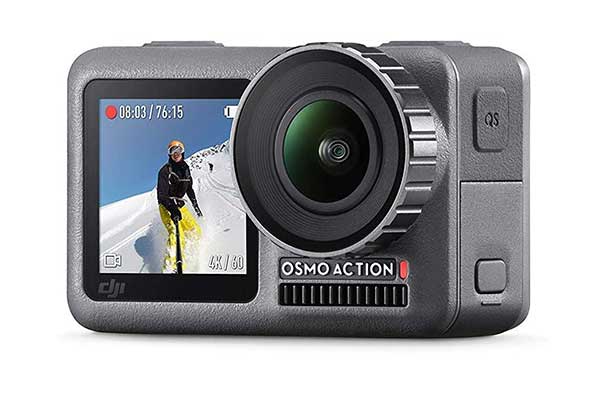 Functions:
Dimensions: 65x42x35 mm

Weight: 124 grams

ISO range: Photo: 100-3200 Video: 100-3200

Electronic shutter speed: 120-1 / 8000s

Maximum image size: 4000×3000 P

Duration: 0.5 / 2/3/4/5/8/10/15/20/35/45/65/125s

Slow motion: 720p 120, 240fps

Maximum video transmission speed: 100 Mbps

Image format: JPEG / JPEG + DNG

Video format: MOV, MP4 (H.264)

Wi-Fi Protocol: 802.11a/b/g/n/ac

Bluetooth: 4.2

Battery: 3.85v 1300mAh LiPo

Charging time: 90 minutes

Usage time: 135 minutes
Dashcam SooCoo C30 Wifi 4K 20 MP Gyro
Among the top dash cams of the SooCoo brand, the SooCoo C30 Wifi 4K 20MP model captures every scene in the most detail thanks to 4K video recording. The device with 1080 pixels 60fps video mode features a 2-inch HD TFT LCD display. Very compact in design, the SooCoo C30 Wifi 4K 20Mp offers up to 170-degree wide shooting thanks to its waterproof feature that can dive up to 30 meters deep.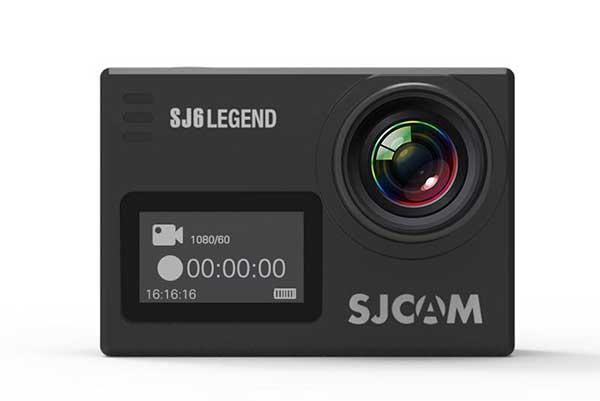 Functions:
Chipset: Novatek 96660

Sensor: IMX078 12MP

Screen: 2.0 inch LTPS

Working time: 90 minutes

Battery: 3.7V 1050mAh li-ion

Video resolution: 1080P (1920 x 1080), 2K (2560 x 1440) 30fps, 4K (2880 x 2160), 720P (1280 x720), VGA (640 x 480)

Image resolution: 20M, 16M, 12M, 8M, 5M, 2M

Connectivity: WiFi, HDMI, USB 2.0

Control: WiFi

Gyroscope feature: Yes

Weight: 62 grams

Product size: 5.90 x 4.10 x 3.20 cm

Box Contents: Dashcam SOOCOO C30, Waterproof case, Bicycle bracelet, Pocket connection holder, Tripod adapter, Short connection bracket, Short connection screw, Long connection bracket, Screw long connector, 1/4 hex screw, Frame, Nylon strap, Velcro Velcro strap, Plastic fixing tape, Metal fixing tape, Cleaning cloth, 3M sticker, USB charging cable
Original licensed dash cam SJCAM SJ6 Legend 4K
Launched as SJCAM's latest dash cam, the SJCAM SJ6 Legend 4K offers 4K recording quality thanks to its water resistance up to 30 meters. The device with a 2.0-inch touch screen has a shooting time of 110 minutes thanks to a 1000mAh battery capacity. Dashcam SJCAM SJ6 Legend 4K with Novatek 96660 image processor weighs 82 grams and measures 5.90×4.10×2.11 cm.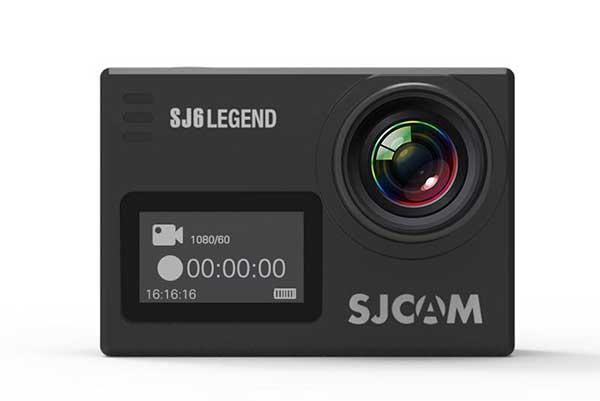 Functions:
Image Processor: Novatek 96660

Sensor: 16MP Panasonic CMOS

Screen: 2.0 inch Touch LTPS

Working time: 110 minutes

Battery: 1000mAh

Video resolution: 4K (24 fps), 2K (30 fps), 1080P (60 fps), 1080P (30 fps), 720P (120 fps), 720P (30 fps). fps), 720P (60 fps), VGA (240 fps)

Photo: JPEG, RAW

Connectivity: HDMI, USB, WiFi

Anti-Vibration: Gyro, Anti-Vibration

Weight: 0.082 kg

Dimensions: 5.90 x 4.10 x 2.11 cm

Box contents: 4K dashcam SJCAM SJ6, Waterproof case Waterproof case, Bicycle bracelet, Multifunction device, Helmet kit, Cleaning cloth, USB cable, 3M Stiker, SJCAM sticker ,
Dashcam and motorcycle SJCAM 5000 Wifi 14MP Full HD
Ranked 8th on our best dash cam list, the SJCAM 5000 Wifi 14MP Full HD is one of SJCAM's latest technology offerings. The device features full HD 1080P 30fps video recording that gives the opportunity to capture the best photos even underwater with 14MP photo quality. The device, which can record up to 90 minutes of video on a single charge, is designed for use in all sports thanks to its 170-degree field of view.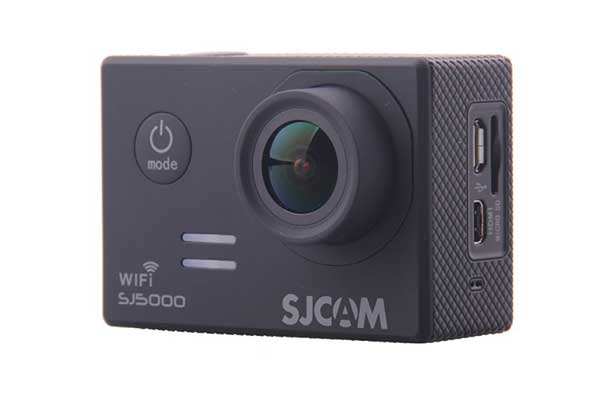 Functions:
Chipset: Novatek 96655

Weight: 74 gr.

Features: WDR, Motion Detection, TV out, OSD Mode, Auto-Off, Adjustable FOV, Loop Recording

Battery: 900mAh battery

Battery: 90 minutes

Dimensions: 61x25x42.4 mm

Resolution: 14 MP

Built-in Mic: Yes

Display: 2 inch LCD

Memory card: Support 64GB memory card

HDMI: Yes

Wifi: Yes

Lens: Panasonic MN34110PA

Modes: VideoLapse, PhotoLapse, Car Mode, TV Mode, OSD Mode

Water resistant: 30 meters

USB: Micro USB port
Dashcam Xiaomi Yi 2 4K
The Xiaomi Yi 4K, which has become one of the best dash cams on the market, looks extremely favorable in terms of price and performance. Also known as Xiaomi Yi 2 4K, the device weighs 95 grams with dimensions of 66x20x40 cm. Xiaomi Yi 4K, which has an extremely elegant and compact body, offers 640×360 pixel image quality with a 2.19-inch screen. Offering the opportunity to shoot up to 2 hours of 4K video on a single charge, this model has a 1400 mAh battery capacity. With a wide field of view of 155 degrees, the Xiaomi Yi 4K, can easily match whatever is going on around you, giving a great advantage to users who want to buy action cameras.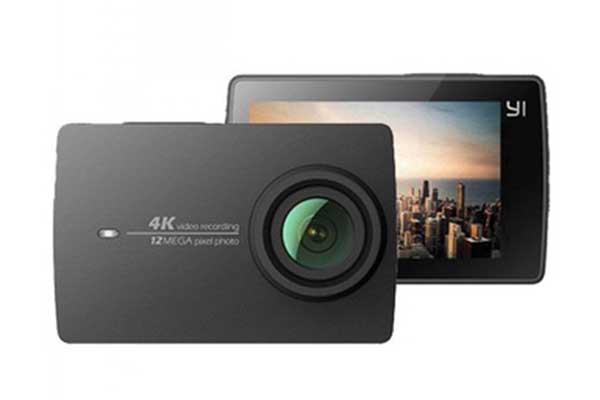 Functions:
Camera: Sony IMX377 12 MP f/2.8

Sensor: 6-way sensor WO

Processor: Ambrarella A9SE75

Shooting angle: 155 degrees

Battery: 1400mAh

Water resistant: 40 meters

Weight: 96 g

Dimensions: 65.0×42.0×21.0 mm

Box Contents: Xiaomi Yi 2 4K Dashcam, Battery, USB Cable,
Yi Dashcam 4K + Plus
The company Yi Technology, also known as Xiaomi, will compete with GoPro's Hero series with the Yi 4K+ Plus Dash Camera. Having nearly all the features of GoPro, the device packs a variety of functions such as 4K video recording, electronic image stabilization, touchscreen, and voice control. The Yi 4K+, on the other hand, has a 2.2-inch retina display that captures everything that's happening around you in the highest quality thanks to the Sony IMX377 sensor. The device has almost the same features as the GoPro Hero 6 model, which can shoot up to 40 meters deep if the waterproof case is attached.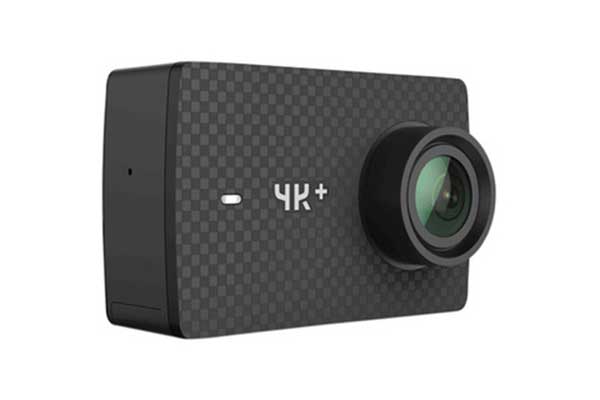 Functions:
Processor: Ambarella H2

Cores: 4 64-bit ARM Cortex A53 CPUs

RAM: 2GB

Lens: F2.8 DFOV 155 degrees

Display: 2.2 inch LCD

Sensor: SONY IMX377

Video resolution: 4K 60 FPS

Video format: H.264, mp4

Bluetooth: 4.0

Battery: Lithium

Box Contents: Yi Dashcam 4K+, Battery, Case, USB Cable, User Manual, Warranty Certificate
GoPro Hero4 Black action camera
HERO4 is a dash cam that is capable of taking very high quality photos and videos. It can record 1080p video at 60fps, 720p video at 100fps, and 1440p at 30fps.
Standard case makes Hero4 Silver water resistant to 40 meters (approximately 131 feet) making it safer to use on rainy days, black metal block measures 2.3 x 1.1 x 1 ,6 inches (including lens flare) and weighs 2.9 ounces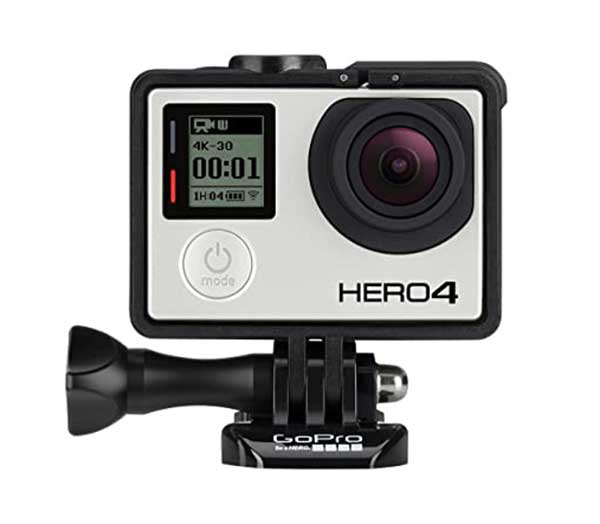 While the Hero 4 shoots 4K at full frame rate, the resolution now excels at Ultra HD's 3,840 x 2,160, instead of the 4K Cinema 4,096 x 2,160 offered by the Hero 3 and Hero 3+. There are plenty of other shooting options, too, with 2.7K (2,704 x 1,520) available at up to 60 fps and 2.7K 4:3 (2,702 x 2,028) at 30 fps. every second.
High-speed options include 1,440p (1,920 x 1,440) at 80fps; 1080p (1,920 x 1,080) at 120 frames per second; and 720p (1,280 x 720) at 240 frames per second. These are just the highlights of a variety of resolution settings. Most people will stick with just one or two – maybe a 4K option and Full HD high speed – but there should be something there for any occasion.
GoPro action camera 5
Released in mid-2016, it's been 2 years now, but this is a really great dash cam so far.
The Hero5 Black retains the same specs as the Hero4 Black, although it doesn't reuse the same chipset. It can shoot up to 4K at 30fps and Full HD 1080p at 120fps (maximum bitrate is 60Mbps) and up to 12-megapixel images (burst mode). Continuity, time passes, the night is still there).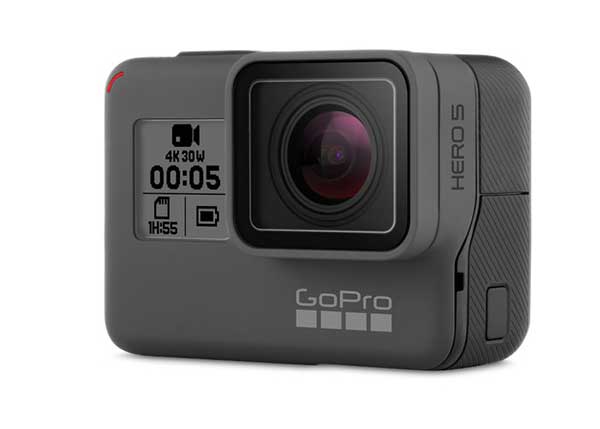 HERO5 Black strikes a balance between performance and convenience thanks to 4K video, voice control, an easy-to-use touchscreen, and a waterproof design. Now with QuikStories, HERO5 Black automatically sends your footage to your phone, where it turns into an amazingly edited video. Combined with steady video, professional-quality photos, and automatic uploads to the cloud with GoPro Plus, HERO5 Black gives you the power to tell your story.
A new setting, called Linear View, eliminates distortion when shooting at wide angles (available at 2.7K or 1080p at up to 60fps). You can now also take photos in RAW or wide dynamic range (WDR) formats; the former gives you more editing flexibility, and the latter brings out the highlights and shadows (similar to HDR).
Salenhanh – Product review blog
Address: 115 Nguyen Van Qua, Tan Hung Thuan Ward, District 12, Ho Chi Minh City
Website: https://salenhanh.com/en
Mail: Salenhanh.com@gmail.com
#salenhanh #Reviewsalenhanh