The wooden boy Pinocchio with a long nose when lying is one of the characters that is probably too familiar to most young people in the age of 8x 9x, a very influential character in the novel. "The Adventures of Pinocchio" by writer Carlo Collodi released in 1883 is one of the works that has been adapted into many animated films, plays, and to this day the story of Pinocchio has always had the power. great influence on popular culture
Before, if you mentioned Piocchio, many people would immediately think of the image of a wooden human figure wearing a white handkerchief, a yellow shirt, red pants with a blue bow and a funny hat that is so familiar in animated movies. the previous image with an innocent, lovely gesture.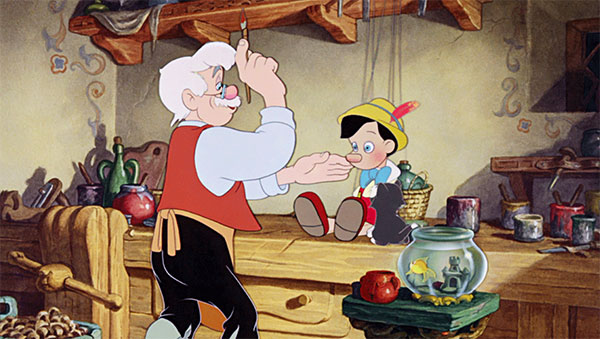 However, in the movie Pinocchio, the live-action version of the talented director Matteo Garrone will give viewers a completely new Pinocchio look, a little less cute and a little more creepy in it. red suit.
Without further ado, let 's review the content of the movie Piocchio with Salenhanh, which is being shown in theaters across the country.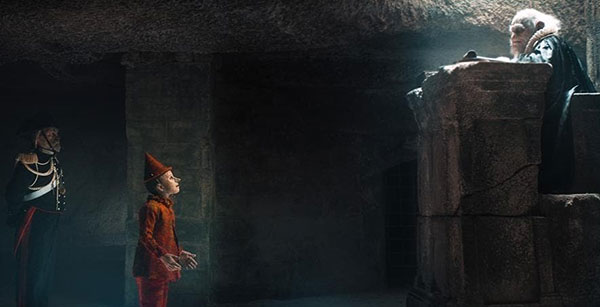 Trailer for the movie PINOCCHIO
Pinocchio wooden boy movie plot
The story begins with the poor carpenter Geppetto trying to convince the small restaurant owner to accept to repair a certain item inside the restaurant, but everything seems to be too familiar to both the diners and the owner. This is one of the small scenes but creates for viewers about Geppetto's difficulties, sketching the character's personality right from the beginning, one of my favorite scenes.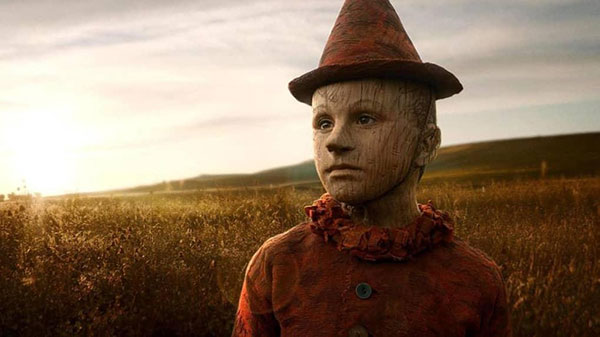 In one time, he encountered a circus with wooden puppets with ugly shapes but made him come up with a bold idea, hand-made the most beautiful puppet and made a lot of money from it. Fortune smiled on Geppetto when he persuaded Cherry, a timber merchant, to obtain for himself a "weird" log that just a few minutes ago was able to move on its own and make the timber trader feel feel scared when intending to destroy it
With all his enthusiasm and love for his profession, Geppetto spent almost all his time just making wooden puppets and when all the stages were completed, what brought Geppetto the most surprises. It was the puppet that he had just sculpted that could talk. Geppetto almost couldn't control his joy and immediately rushed out shouting as if to let the world know: He has become a father.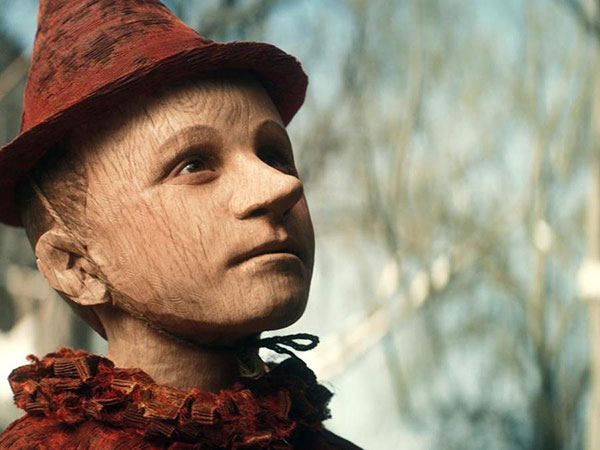 But only regret that Pinocchio is not a good boy, from the first day of his existence, he ran out to play, explore the world around despite Geppetto's painfully following his advice. Willing to rebuke the teachings of the hundred-year-old green fairy, oversleeping next to the repair stove until he burned his legs. However, with his rather stubborn and playful temperament, Pinocchio seems to immediately forget his promises to his father to obey him and study hard.
On the first day of school, he ran away and sold his books, which his father had to exchange for his grandfather's clothes for tickets to the puppet show and was kidnapped by the owner of a theater. ferocious but very kind puppeteer when he sneezed, not only let him go, but also gave him 5 more gold coins for him and his father to make ends meet.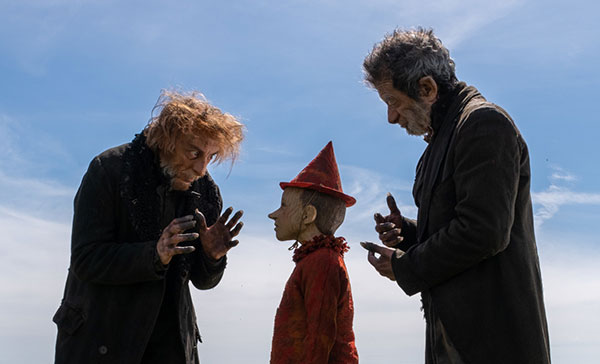 He then meets a pair of scammers Cat (played by Ceccherini) and Fox (Rocco Papaleo) who find ways to get his money, everything leads him to meet new friends and realize that he has met. There is a curse that his nose will grow long every time he lies, in return he will be able to become a normal person if he behaves well and obeys. Pinocchio's journey is still very much with countless difficulties and challenges waiting for him ahead in his journey to become a real person.
Can Pinocchio change himself and become a complete human like other normal children? Let's go to the cinema to find out the answer for yourself. This is one of those movies that is very gentle and contains many profound lessons that are suitable for you to go see with your family. I am sure you will not feel wasted 2 hours as well as the money spent on the film.
Salenhanh – Product review blog
Address: 115 Nguyen Van Qua, Tan Hung Thuan Ward, District 12, Ho Chi Minh City
Website: https://salenhanh.com/en
Mail: Salenhanh.com@gmail.com
#salenhanh #Reviewsalenhanh