The Voices 2020 is an American horror film released in theaters on July 3 with a unique color of the horror film series. Directed by the duo Bradley Fowler (who also wrote the screenplay) and Wesley Alley and a quality cast also led many to hope that Echoes of Hell would be a quality July thriller.
Movie trailer – The voices 2020
The Voices movie review
After breaking up with her fiancé David (Brendan Sexton III) because of cheating, Grace Crawford was traumatized mentally and she decided to find a place to hide from the reality that deserved. sad about the breakup with the person I once loved so much and focused on my work. And then she decided to return to the house where she was born and raised in childhood and is currently owned by her older sister: Catherine (Victoria Matlock). Along the way, Grace has a strange encounter with a mysterious stranger (Lin Shaye) before arriving at the house as a bad omen for her travels.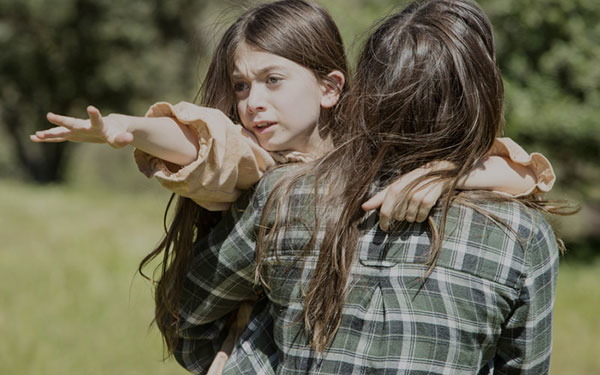 She thought that the change in living environment as well as time would help her heal her heart soon, but unfortunately, everything turned worse when Grace Crawford realized that her sister was showing signs of illness. of someone suffering from schizophrenia like their mother years ago, who took her own life when she was very young. Aside from staying up all night talking to herself with a British accent, Catherine has a tendency to start saying nonsense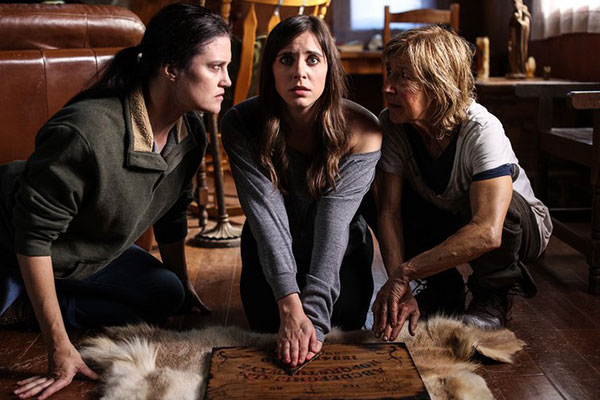 While Grace worries about Catherine, she also begins to worry about herself, as Grace herself begins to experience strange things as she is haunted by nightmares, and after finding out that she was pregnant, Grace began to see a little girl lurking around the house. It was like she was hallucinating the image of her future child and then she doubted her own sanity, whether she herself was showing signs of schizophrenia or not. ?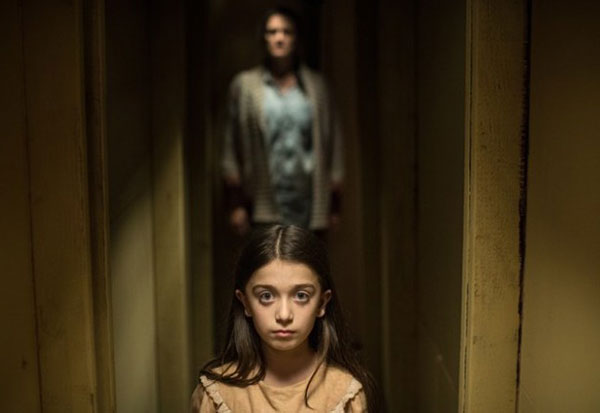 As the lines between reality and illusion blur and her sister's behavior becomes increasingly erratic, Grace must fight to save herself and her family before it's too late.
Echoes from Hell is one of those films that beautifully portrays the devastating effects of mental illness, especially when it is passed on from one generation to the next, leaving the sufferer himself and his family alone. Their whole family is completely isolated in a world of their own. Creative camera angles and framing keep things visually interesting, while the repeated use of light and shadow portrays each character's personality.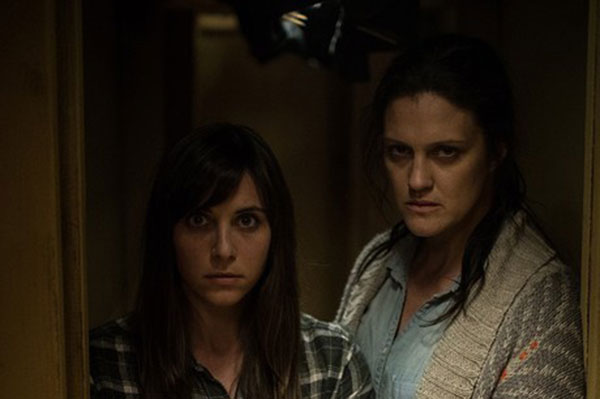 The scenes give the viewer a suffocating, heavy feeling like the images themselves are created from illusions filled with darkness. However, in terms of horror elements, the film does not seem to be enough to cause obsession or frighten viewers. Throughout the film, the viewer's perception is the feeling of something suffocating, a little stuck in life when faced with mental illness as well as his troubled past.
One problem with this movie is that much of its 96-minute length is too long to focus on just the two characters Grace and Catherine at the cabin, and the script is starting to get stale and repetitive. Grace sleeps, has nightmares, talks to Catherine, has dinner, goes back to sleep. The character starts to feel a bit frantic and the viewer also feels like going crazy while waiting impatiently for something to happen in the movie. The end of the movie also did not give Salenhanh a feeling of comfort and satisfaction for 96 minutes waiting for something outstanding to appear in the movie.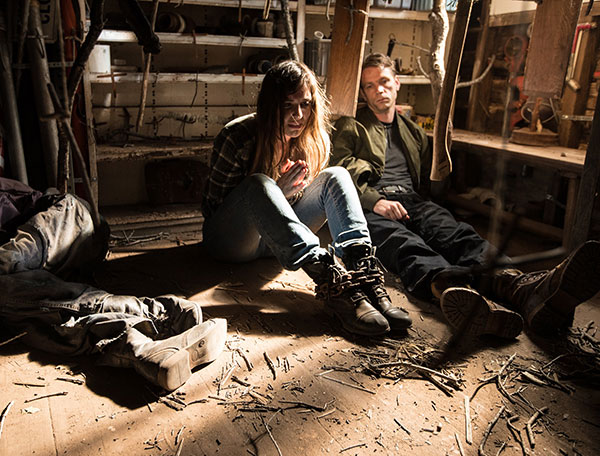 If you have gone through Salenhanh movie reviews, you will find that I am very picky when it comes to watching a horror movie and investigative films because these are my favorite series so there are not only elements scary, a good movie to me must give viewers a feeling of suspense, suffocation or anything like what the main character in the movie is feeling. At the same time, the logic and storyline are also something I care a lot about, so if you think I have a low rating of the movies last June, please sympathize.
However, the actors in the movie Echo act very well, naturally as well as giving viewers a real sense of suspense.
In summary, the movie The Voices from Hell (The Voices 2020) is also one of the films worth watching to open in July, promising many great horror films that will be released soon in the near future. If I rate the movie, I think the movie will also get about 7 points from a fastidious person about horror movies like me. So if you are a fan of horror movies, book your tickets and go to the nearest theaters and start enjoying the movie right away.
Salenhanh – Product review blog
Address: 115 Nguyen Van Qua, Tan Hung Thuan Ward, District 12, Ho Chi Minh City
Website: https://salenhanh.com
Mail: Salenhanh.com@gmail.com
#salenhanh #Reviewsalenhanh