Youth is like a shower. Even if it is cold rain, you still want to be immersed in the rain again to feel all the emotions and memories of a time that have been etched in your heart forever. Each of us has a really great time in our school years with the purest feelings of school age, through sweet days, naughty games. and then, youth quietly passed.
For every person, school age is probably the most profound and profound moment in life. Until then, the content of pure and dreamy memories of a white dress, a carefree friendship, jubilant jokes Is a wild innocent first love. These feelings are only experienced once and forever cannot be the same as in the beginning, have those years become unforgettable memories?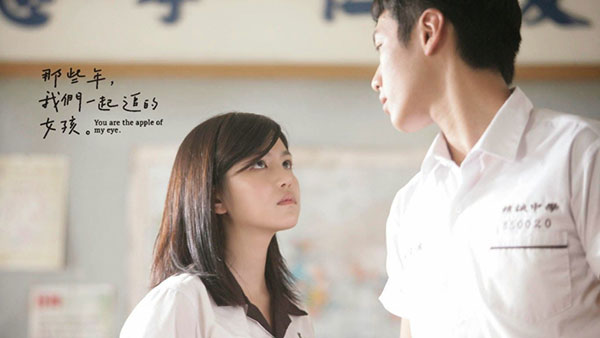 The content of the movie the girl we chased that year – You Are The Apple Of My Eye
The girl movie that we chased that year was set in Changhua district, Taiwan, in 1994, the film tells about the couple Kha Canh Dang (Kha Chan Dong) and Shen Giai Nghi (Tran Nghien), in which Shen Giai Nghi is a beautiful, obedient and best girl in her class pursued by 4 boys while Kha Canh Dang is a very special, naughty and lazy student. Two people are like two ends of a magnet with opposite personalities and destinies at the same time as well as two parallel lines, very close but unable to connect.
And one day, the miracle of fate brought two lines of people to intersect once with so many beautiful memories and then separate them forever. By chance, in the classroom, Kha Canh Dang was assigned a seat in front of Shen Giai Nghi, but in his eyes, Shen Giai Nghi was just a girl "a little more beautiful than others" and a little concerned about everyone around her. little. However, what Kha Canh Dang is most concerned about is that one day being able to see this outstanding student lose face will be the greatest joy when going to class.
But things weren't like that, when Shen Giai Nghi forgot the book, it was Kha Canh Dang who stood up and asked for a punishment to cover her, and from that moment she began to pay more attention to the person sitting in front of her. and shared lessons together, gossiping, teasing each other… Just like that, the two became closer and closer to each other.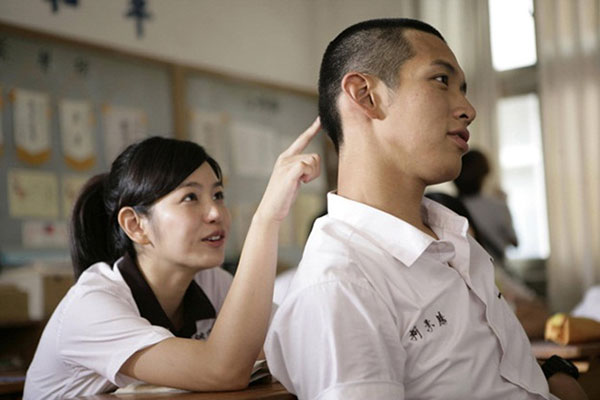 The two kept a close relationship, which was somewhat ambiguous until college. Although Canh Dang repeatedly confessed his love, Shen Giai Nghi remained silent. These years continue until they are adults and make their own choices for the future.
The content of the film is quite simple and not too special, nor does it have a lot of drama that pushes viewers to worry. But what is special is the delicate plot of director Cuu Ba Dao with the integration of very specific details of the student's age. It is this that creates many impressions for viewers, awakens the deepest places in each person's soul, because the film makes them like me, find themselves in it, really close and familiar!
You are the apple in my eyes that reminds me of my school days, childish games of school age, nonsense, …. But innocent, carefree …… there are gentle vibrations of adolescence, fragile emotions that cannot be said… Does anyone remember their first love when they were in school? Has anyone ever dumped a girl/boy that I really liked? Student life contains many simple and childish memories, but it will be a beautiful memory for us for the rest of our lives… And I'm sure you won't fall in love with these moments…
That is the image of Shen Giai Nghi sitting in the back, poking a ballpoint pen into Kha Canh Dang's shirt to call him, and then, day after day, the shirt has a streak of blue ink …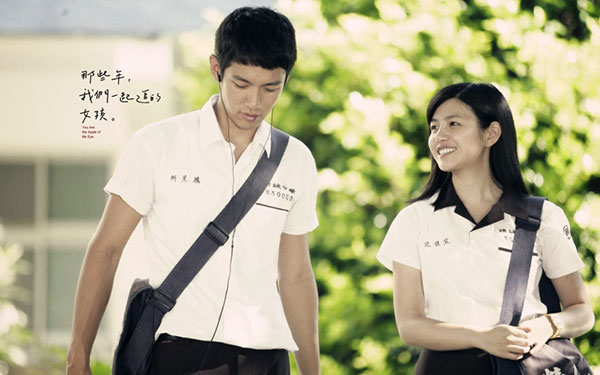 It's hard for the boys! Watch movies and learn more about them. What a girl like me once asked. Turns out they all think complicated but sometimes incredibly incredibly….
It's a game to impress the girl you like: block her way, laugh at her with vain humor, throw a ball at her head, invite her to a concert, blow the whistle in her house In the evening and Kha Canh Dang alone, he studied hard day and night knowing that Shen Giai Nghi doesn't like stupid boys more than him… 5 boys play together, like a girl don't let this photo affect friendship. That fair competition is really only in the boys, giving me a good laugh. Naughty but very sincere.
When the whole class stood up to assume that the friends did not suspect each other when the teacher asked to check each currency pair. That's why the best girl in the class has to be punished with the boys. And the feeling, then, that I experienced, should be understood. Don't make the big mistake of keeping an eye on many people. And burst into tears from the warmth. And laugh when hearing the boys' comforting words "Crying is also very beautiful". Because "sometimes students fail once, have fun" ~
It was love outside of school with lots of memories. You all check in together, then go to the beach and have fun. And the seven men they met their dreams. Dreams for me are also beautiful, and meaningful. There was a bright smile on her lips, but there was a hint of regret. Every year dreams, some people can do, some people miss. But how beautiful these memories are.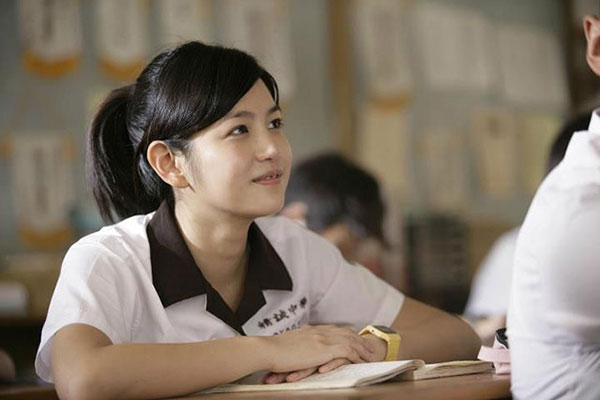 Besides the funny moments, the film has no shortage of silence that made me think a lot. As Kha Zhen Dang told Jiayi, "These problems are not good for life. 10 years later, even if I don't know what 'Diary' is, I can live well. So why do you study hard?", the teacher replied, "There are not many benefits to working life." Because she only learned so much, even knowing that it was useless, when she didn't do well, she cried a lot.
Breaking into something leads to incomplete, really is sad. Unlike exams, all difficult and complex questions can have an answer. In fact, in life, there are problems that are forever unanswered. "Like the love story of Kha Canh Dang and Tham Giai Nghi, leaving viewers with regretful pity. I am especially impressed with the character Kha Canh Dang. A lazy student, but when determined to study hard, also makes others wary. Be honest and sincere in both friendship and love. I know how to enjoy watching you in this movie.
It is possible to be confident in front of people, but shame is lost in front of one person. Sports can't be used by everyone, but embarrassingly awkward in front of one person Can run to cheer in front of everyone, but quietly look at a person from afar.
Because all his actions are childish but come from the bottom of his heart. He tries to study to chase her, make her laugh, be with her when she's sad, or make phone calls to college free time. The boy shouted, "That's right. I'm too young…so go after a studious girl like you. Young children should pursue him for too long." Kha Canh Dang has a dream that every viewer, like me, is touched by.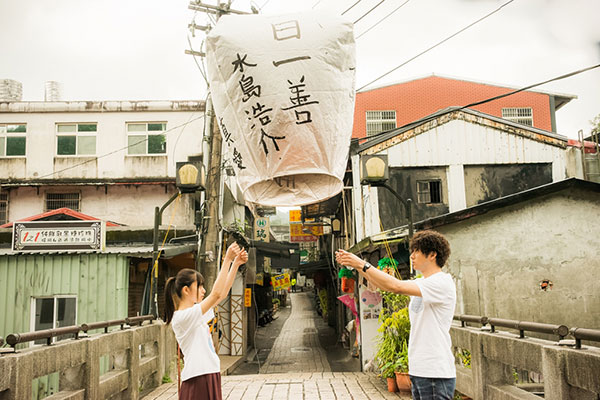 For this world, because of me, it will be a little different. But my world, not your heart.
Those thoughts are very profound, but Kha Canh Dang, he is always too childish, too childish. Shen Jiayi really loves him, but he doesn't give her a chance to talk. And the climax was when he held a martial arts competition for the sake of childish self-esteem, causing Shen Giai Nghi to worry. And when the two of them argued in the rain, it all disappeared. Someone once said that girls are more suitable for people older than themselves because they deserve to be strong advocates for girls because they are mature and mature. Maybe this is very obvious in the movie, because later on, Jiayi married someone much older than herself. Even though I know that, I still can't help but feel sad. And regret a lot.
I was looking forward to the moment when Kha Cang Dang ran up to Shen Giai Nghi and said, "Sorry I'm too young" to be true. I hope the last kiss is true… I thought there would be a happy ending but not the end… And then two words like it's still in your heart. If only Canh Dang wasn't a name that could understand Giai Nghi's feelings… If Canh Dang wasn't a weirdo when standing in front of his daughter, his girlfriend liked to dare to express her feelings and was brave enough. to hear the yes answer. or not. Price when both give the opportunity…. for a happy ending…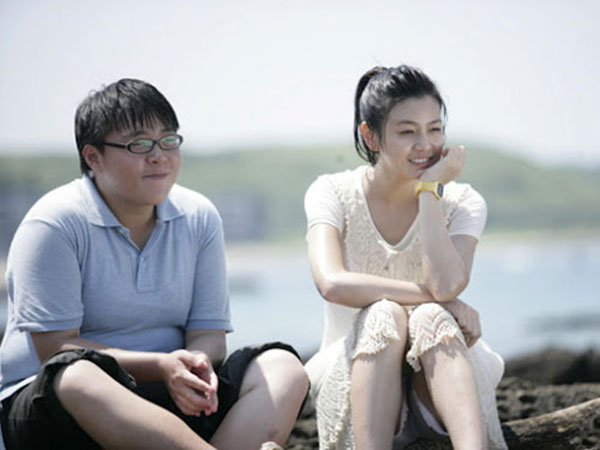 But… It seems that love is only beautiful when it is unfinished… Loving each other is still the same as ever, not by holding hands for the rest of your life, but always thinking about each other with happy – sad, sweet – bitter memories. The person who loves you happy means that you are also happy… Maybe so…. The ending is incomplete, but engraved in my heart. To make a strong impression, the words of Kha Canh Dang.
"I'm wrong. So… when you're really into a girl. When she has a lover, there is a lover. You will sincerely, sincerely wish her a happy, happy forever."
Just because you are the apple in my eyes, it means "You are really important to me"
Yes, in another parallel world, maybe the two of them together…
Watch the movie The girl that we chased together
Salenhanh – Product review blog
Address: 115 Nguyen Van Qua, Tan Hung Thuan Ward, District 12, Ho Chi Minh City
Website: https://salenhanh.com
Mail: Salenhanh.com@gmail.com
#salenhanh #Reviewsalenhanh